iPhone 7 : Everything we Know SO FAR..
News for all IPhone fanatics. Another Iphone is to be added in the list of famous IPhone category. Even though it is to be launched in the fall of 2016 but still that doesn't mean that the excitement will be less. The long wait even adds to the excitement. Though we have months to go until the iPhone 7 launches, rumors have already been trickling out, giving us some details on what we might see when the device is released.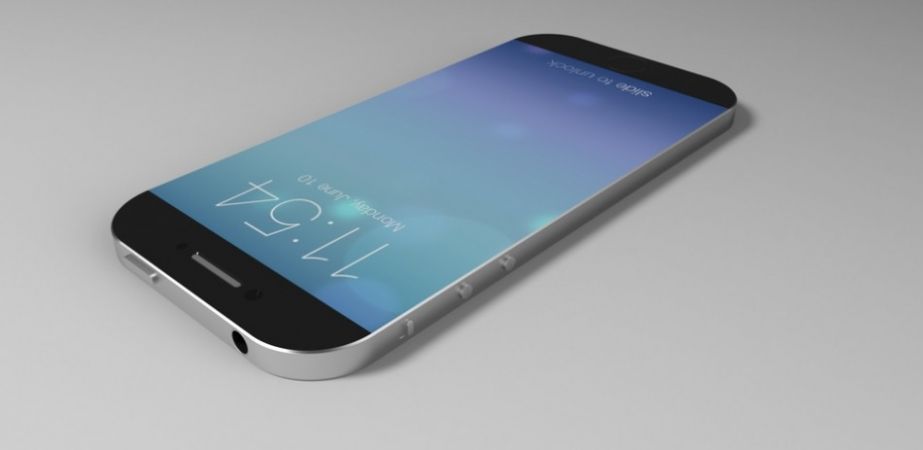 Our iPhone 7 Plus rumour roundup covers a lot of ground: an amazing range of clues and hints about the iPhone 7 Plus have already been dug up despite there being months until its launch. But for those who don't want all the detail, the following sums up our thoughts.
Also Check : Best Smartphones under $250
iPhone 7 Release Date
Apple will launch new iPhones in the fall of 2016: probably two, or maybe three. The exact date is still not confirmed.
iPhone 7 Specs
We expect a 4.7-inch phone (the iPhone 7), and a 5.5-inch model (the iPhone 7 Plus). It's likely that Apple will make another 4-inch iPhone, the iPhone 7 mini or 7c, but this may be pushed forward to the spring of 2016 so as not to remove attention from the other new iPhones.
After the physically near-identical iPhone 6 Plus and iPhone 6s Plus, the iPhone 7 Plus should get a big physical redesign. It's too early to know what direction Apple will pick, but it's likely to be thinner than ever.
Battery life in the iPhone 7 Plus may be slightly improved, but Jony Ive's comments have made it plain that Apple doesn't consider a higher battery life to be worth significant for making sacrifices in other areas.
Higher screen resolution is possible but a long shot. Of the two iPhone 7 models the 4.7-inch unit is more likely to get a resolution bump – pushing it up to the same pixel density (401ppi) as the Plus model – but even that would remove one of Apple's differentiators between the two handsets. The most likely outcome is for the 7 and 7 Plus to have the same resolution ratings as the 6s and 6s Plus. A harder screen material would play well, on the other hand, whether Apple manages to resurrect the sapphire situation or goes with Corning's new Project Phire.
Please, Apple, please: it's time to phase out 16GB as the lowest storage offering. It's nowhere near enough in this day and age. We hope and expect the iPhone 7 Plus to start at 32GB, with further 64GB and 128GB options. One rumour suggests that the 7 Plus may even go as high as 256GB – an additional option that the iPhone 7 will miss out on.
Also Check : Best Smartphones under $400
iPhone 7 Rumours
USB-C port? Unlikely. 3D screen: no. Curved display: probably not. Flexible display: nope. Edge-to-edge screen: yes, quite possibly. Wireless charging: quite possibly. Better waterproofing: a reasonable bet. No headphone jack: quite possibly. Dual camera: quite possibly.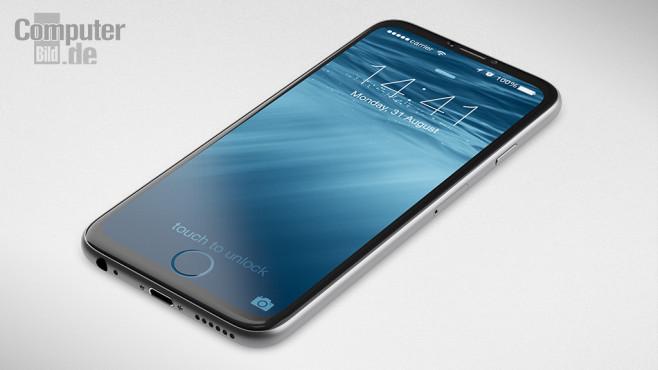 Rumors are around that IPhone 7 will not have a headphone jack
This is to make the new IPhone even slimmer. Instead, headphones would need to be wireless or have a Lightning connector in order to be compatible with the new iPhone. Mac Otakara and two Chines-language sites Anzhuo and Wei Feng are confident that Apple is indeed going to remove the 3.5mm headphone jack completely from its future iPhones, and two of those sites say that they have 'confirmed' the rumour with a supply chain source. The removal of the headphone jack would mean that Apple needs to supply customers with new headphones, and according to the latest reports that's exactly what the company is working on behind the scenes right now. In fact, rumour has it that Apple is working on two new sets of headphones.
[youtube https://www.youtube.com/watch?v=gGrPigM0NeE]The first are Lightning EarPods, which we expect will be essentially the same as the current EarPods but will use a Lightning connector instead of a 3.5mm jack.
More interestingly, Apple is believed to be working on new AirPods, which will be completely wireless earphones that are so completely wireless that they don't even have a wire between the left and right earpiece. Apple has registered the AirPods trademark, too.
It is also rumored that that the iPhone 7 and 7 Plus wouldn't have a Home button, relying instead on the new 3D Touch technology first seen in the iPhone 6s display. It is most probably certain that IPhone 7 will have wireless charging.
RECOMMENDED : Reasons why iPhone SUCKS!
CAMERA
Apple is also rumored to be working on at least one version of the iPhone 7 Plus that includes a a 12-megapixel dual-lens camera system that takes advantage of technology Apple acquired through the purchase of Israeli camera company LinX Imaging last year. Image quality in the iPhone 7 Plus could be greatly improved with the introduction of a dual-lens system, narrowing the gap between photos taken with the iPhone and those taken with a more robust DSLR cameras. LinX dual-lens technology offers several potential benefits for the iPhone 7 Plus, with the rumor specifically pointing towards 2-3x optical zoom capabilities, perhaps implemented through the use of two lenses with different focal lengths. With a dual-lens camera system, images captured are clearer and brighter with less noise and truer color, allowing for pictures that include more detail, especially in low light conditions. There's a possibility that a dual-lens system like the one LinX created could be used for depth mapping, allowing users to do things like take 3D scans of real world items or use depth information to refocus an image.
Also Read : iCloud Login Guide
RAM
According to another prediction from KGI Securities analyst Ming-Chi Kuo, the iPhone 7 and the iPhone 7 Plus may have differing amounts of RAM. The smaller 4.7-inch iPhone 7 may ship with 2GB of RAM, while the larger 5.5-inch iPhone 7 Plus may ship with 3GB RAM.