Hello Loopers, one of the most rising smartphone company OnePlus has officially released the 2nd phone in the series, the all new – ONE PLUS 2. This article is going to explain one and the other feature you look first to buy a smartphone!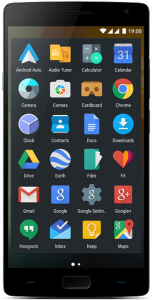 We start with.. the DESIGN.
They worked really hard on the design of the phone, tagging many names to its new features, the SmartSwap. They have provided very unique cases which is, hopefully going to attract customers. All of them are shown below.. tell us how you like them Loopers!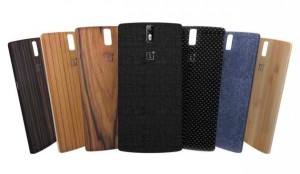 The frame is made up of magnesium and aluminium alloy and rest is all usual in this world of mobile technology.
Talking about the TECHNOLOGY, the phone is provided with amazing chips for immense performance.
It comes with 64-bit Qualcomm© Snapdragon™ 810 processor with 1.8GHz Octa-core CPUs, LPDDR4 RAM with the choice of 3GB and 4GB!
And guess what, you can unlock your OnePlus 2 with fingerprints!!! (duh..)
The battery is quite good with the capacity of 3300 mAh, though we are going to see how good it is only after it comes in the market and get exposed by YOU!
Any selfie queen reading this? 'Cause we are going to discuss the CAMERA now..

It contains large 1.3µm light-collecting pixels—the biggest ever in a 13MP smartphone camera, and as they say, it has an amazing picture quality in low light. It has 5 megapixel front camera and a 4K Video with, well all those slow motions and all.
The OPERATING SYSTEM.
Android 5.1, yes but they have a catchy name – the OXYGEN OS.
They have MAXX AUDIO and an inbuilt SwiftKey keyboard.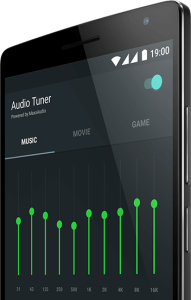 To sum up, here are all the Specifications of the phone as on their site :
Basic Parameters
Color:

Dimensions:

Weight:

Operating System:

CPU:

GPU:

RAM:

Storage:
Sensors:

Battery:

Max. SAR:
Connectivity
Connectivity:
(North America version)
Wi-Fi:

Bluetooth:

Positioning:
Camera
Sensor:

Lenses:

OIS:

Laser Focus:

Flash:

Aperture:

Front Camera:

Video:
Multimedia
Audio Supported Formats:

Video Supported Formats:

Image Supported Formats: