Basement parking in commercial establishments are often overlooked in maintenance. If you want to provide good experiences to customers, consider a glam-up!
When thinking of commercial establishments and potential traffic, parking often remains a critical part of the equation that is often overlooked. With more cars than ever on the road and an ever-increasing population density in major cities, successful business establishments must consider various factors regarding their parking lot design and accessibility.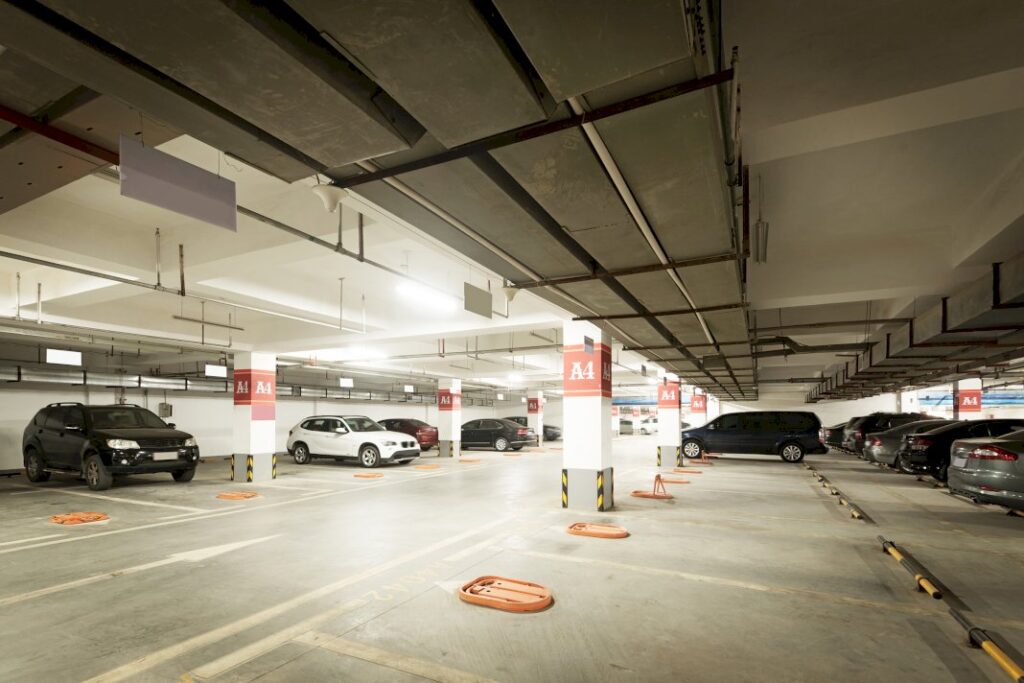 Parking is one of the most important aspects of any commercial establishment, as it is needed for customers to access their services or products. For businesses to be successful, they must create an inviting atmosphere that provides a convenient customer experience. This begins with providing a safe, accessible parking lot that facilitates customer convenience.
Unfortunately, many businesses do not prioritize parking, leading to overcrowded lots with limited customer space. This can be highly detrimental to customer experience, as finding a parking spot can become arduous, resulting in frustrated customers who may opt out of returning due to this inconvenience. Additionally, inadequate parking can lead to unsafe situations, such as cars attempting dangerous maneuvers or backing up in an attempt to make room.
However, an underrated way to ensure parking lot efficacy is through glamour. Glamorizing a commercial establishment's parking lot can have several positive impacts, from increased customer safety to improved aesthetics. Here are a few strategies to consider.
Better and Clearer Signage
Parking lots have to make the most out of their space, especially with the number of cars that may be coming through it. Unfortunately, traffic is a common problem in parking lots, often due to unclear or insufficient signage.
To avoid this issue, businesses should consider investing in better and clearer signage that is easily visible from any point of the lot. This can include directional and specific signs that differentiate between customer parking spaces, staff areas, and other essential designations. Here are a few things to consider:
Floor Markings
Floor markings are another great way to glamorize a parking lot, providing visual cues that help drivers navigate the lot. This can include colored lines and other designs that differentiate the different sections of the lot.
Exit Routes
In addition to floor markings, businesses should consider adding customer exit routes. This can help reduce congestion as drivers can quickly identify the most efficient way to exit the parking lot.
Parking Assignments
People must remember where their cars are parked as they often search for them when they are finished using the premises. To help customers remember where their vehicles are located, businesses can assign parking spaces to make it easier for customers to find their cars quickly and easily.
Parking Slot Division
Finally, businesses should consider making parking slot divisions clear. This means setting up physical barriers between each spot to ensure that drivers do not try and squeeze into a single area. Having these divisions can also help with vehicle safety and reduce the chances of accidents due to incorrect maneuvering.
Flooring Improvements
Finally, businesses should consider making improvements to their parking lot flooring. This can include adding skid-proof paint and sealants that help reduce the risk of accidents due to slippery surfaces or potholes on a rainy day.
Epoxy paint is also ideal for creating a more polished look. This can include different colors and designs that add to the glamour of the parking lot. Epoxy also ensures that car tires do not become stuck in the ground and reduces the risk of damage to vehicles. Moreover, it has an aesthetically pleasing finish that helps create a more inviting atmosphere for customers.
Technological Upgrades
To further glamorize a parking lot and make it more customer-friendly, businesses should consider technological upgrades. This can include installing automatic doors, automated parking meters, and even electric vehicle charging stations. These additions can help save time and provide a more seamless customer experience.
Of course, security installations will also be necessary to ensure customer safety. This can include cameras, surveillance systems, and even automated gates that open and close when customers enter or leave the area.
Additional Lighting
Nobody likes a dark parking lot. To increase customer safety, businesses should consider installing additional lighting in their parking lots. This can deter potential criminal activity and ensure that customers feel safe when visiting the premises.
Of course, daily maintenance will be necessary for those businesses that decide to glamorize their parking lots. This can include regular sweeping, mopping, and pressure washing to remove accumulated dirt or grime.
Final Thoughts
By following these tips, businesses can easily glamorize their parking lots and make them more inviting for customers. Creating a safe and convenient customer experience should be a top priority for any business. Investing in a well-designed parking lot is a great way to achieve this goal.