TubeMate App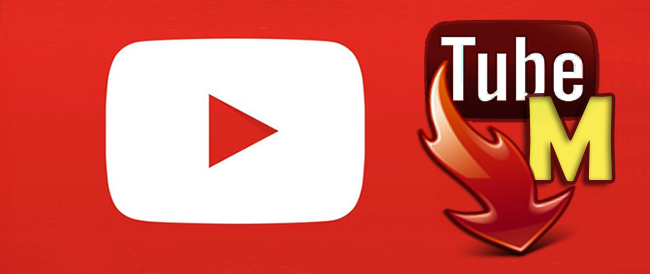 TubeMate YouTube Downloader is an app, From Devian Studio for downloading YouTube videos directly to your mobile phone. It allows you to have your favorite videos on your device's SD card to watch them whenever you want. This app is really easy to use, you just have to look for any video in the search bar of the app and press the green arrow located on the bottom part of the screen At that moment you can select the video quality you want to download. It normally has many different resolution options adapted to the different Android devices compatible with the application. The downloaded videos will be stored on your SD card by default, but you can move them around from one location to another, however suits you best. TubeMate YouTube Downloader is a very easy-to-use video downloader whose main strong point is exactly that–you can have get your hands on any video in seconds.
Don't Miss : How MUCH YouTube Pays PER VIEW??
Tubemate support upto 4k video resolution and 60 FPS Which is incredible, Download all your favorite videos from YouTube And it's totally free.
Tubemate App Download
The straight forward way is to go to there man site tubemate.net. Download whichever link you choose in the verified list.
Tubemate App Analysis
---
It is very simple app, light and fast, a good solution to download your favorite videos and those which you want to watch without connection. There are several programs to download for Windows, but it is not so common in Android. But, precisely it is in an Android mobile where they are more needed, as watching here a video online needs more mega from our data plan.
However, if we have WiFi, we can take advantage of it and download with TubMate those videos that we like so much. We will be able to reduce the costs when we are out of home and we will save the content that we want.
The same happens with the songs and the ones that we want to enjoy as if it was a music player.
Recommended : Top Tips to Get Great Sound using Audacity
TubeMate Features :
Tubemate support different resolutions. Choose your desired resolution according to your devices.
The app support different file format. you can download youtube videos as MP4 and FLV format. You can also download any videos as MP3 or audio format. but you need to download 3rd party mp3 converter from play store.
Tubemate is also an useful YouTube alternative app which let you to watch videos on your device even in a 2G internet connection.
Tubemate YouTube Downloader shows the download progress in the notification bar. You can cancel any download or pause any download easily.
 Tubemate  support resume download. So if you lost Internet connection or download interrupt for any reason,  you can download any videos with resume supported.
The downloaded videos can be stored in your SD card or USB storage of the device.  But you can also choose your desired location from the setting menu if you wanna change it.
The app has an Internal video player to playback the videos after download.
https YouTube version are available on the new TubeMate app.
Watch video with a slower Internet data connection with lower quality playback.
Tubemate also let you to download videos from other popular video streaming websites like vimeo, dailymotion, vuclip and many more.
Also Read : BEST FREE Music Hosting Websites of 2016.