Make a Blog Successful
Blogging is the most common activity or paid work that everybody is doing today. Today it is from one of the powerful and successful online business which you can also join very easily. This field of blogging does not require age bar or experience but you just have to be creative and generous with your idea.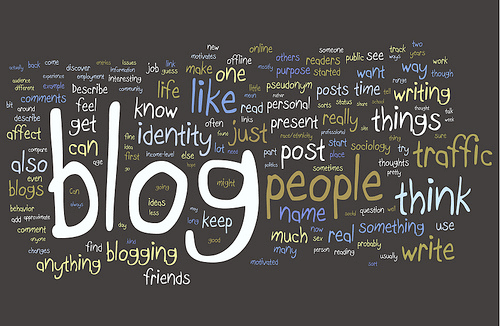 Therefore, it takes a lot of effort to make your blog successful and for this you have to spend more time in "how to start a blog" strategies that will work in every aspect of your blog success. Create high quality content and build reputed leadership process to gain more in future. Today there are various options easily available by which you can advertise your blog business more powerfully.
So if you are writing a blog by spending several hours and not getting any response or comments on that then this is the right time to start focusing on your blog in order to make it successful.
There are numerous ways by which you can make a blog successful but some of them which will work best in 2016 are described as follows:
1. Make relationship with successful brands
Nothing can be best than this method in which you have to build a direct and close relation with various successful brands because they can easily increase credibility and value of your blog. You can start this by offering your posts to them so that they can publish them.
2. Always write about topics of your niche
Now this is the mistake which everyone must have done in starting period of their blogging business and must have chosen to write on any topic without even thinking about their interest. See, you need to be very concerned and passionate about the content you are writing because if you will write about something without your interest then you will definitely loose success.
3. Concentrate on target audience
Another way to make your blog successful is build dedicated audience for any blog and completely focus on that only. Right from the starting of your blog choose targeted audience and write according to them only.
4. Write eye catchy headlines
Writing convincing and catchy headlines is the biggest reason for popular and successful blogging. Attractive headings can easily grab reader's attention and make your blog successful. So try to write powerful content in heading.
5. Add more visual content
Visual content always help in growing your business and its popularity. You can launch your content with bunch of photos and images related to your text. Today various social media sites are also favoring more images over normal text.
6. Get the bestdomain name
Making a domain good name is not easy but it adds value to your blog. It is very important and essential element for branding your blog. You have to choose your domain name very carefully as it will reflect your blog. So it should be short and unique.
7. Regularly add new content
To make your blog more successful always try to add new and updated content on the desired topic regularly. It will help your audience to stick to your blog but keep in mind that your content should be written only according to the needsof your audience.
8. Create an email
Sending newsletters to your audience is common thing but making a strong email list and sending it to your readers regularly will definitely take your business to another level. By this type of marketing you can spread your content and generate more traffic for your blog.
9. Design your blog with professional theme
It is very important to design your blog with some professional themes with more customized features like search bar and archive page. Don't use too many banners that will make your blog fussy, rather use some simple and elegant themes.
10. Use various methods for promotion
Promoting your blog is the most useful way to make your blog successful. So try to spend some money in promotion of your blog and brand and trust me this will definitely work for you.
There is much more about making it successful but the above described are some of the best ones which will take your blogging business to another level of success.