Blogging started out as a niche thing that only creative and artsy types dared to get into. It certainly has come a long way since its humble beginnings, and now it seems like you cannot look anywhere online without running into them. Blogs are a perfect vehicle to get your information out there, as the written word is still a favorite way of expressing oneself and communicating with others. You can tailor a blog to any audience you are looking for, and there is limitless potential for sharing information and bringing in traffic. If you are looking to earn a profit from all of your hard work it is essential to have a solid strategy for all of them that will be posted.
A content strategy has to be meticulously researched, planned, and organized to give yourself the best chance for success. Competition for advertising revenue is very fierce and you have to keep on top of everything to make sure your blog stays relevant and well-liked by readers. This is not something that comes overnight, and success can dwindle quickly if you are not prepared for the future. Your strategy is going to mean the difference between being a flash in the pan or a blog that sticks around for years and becomes a source for reliable information.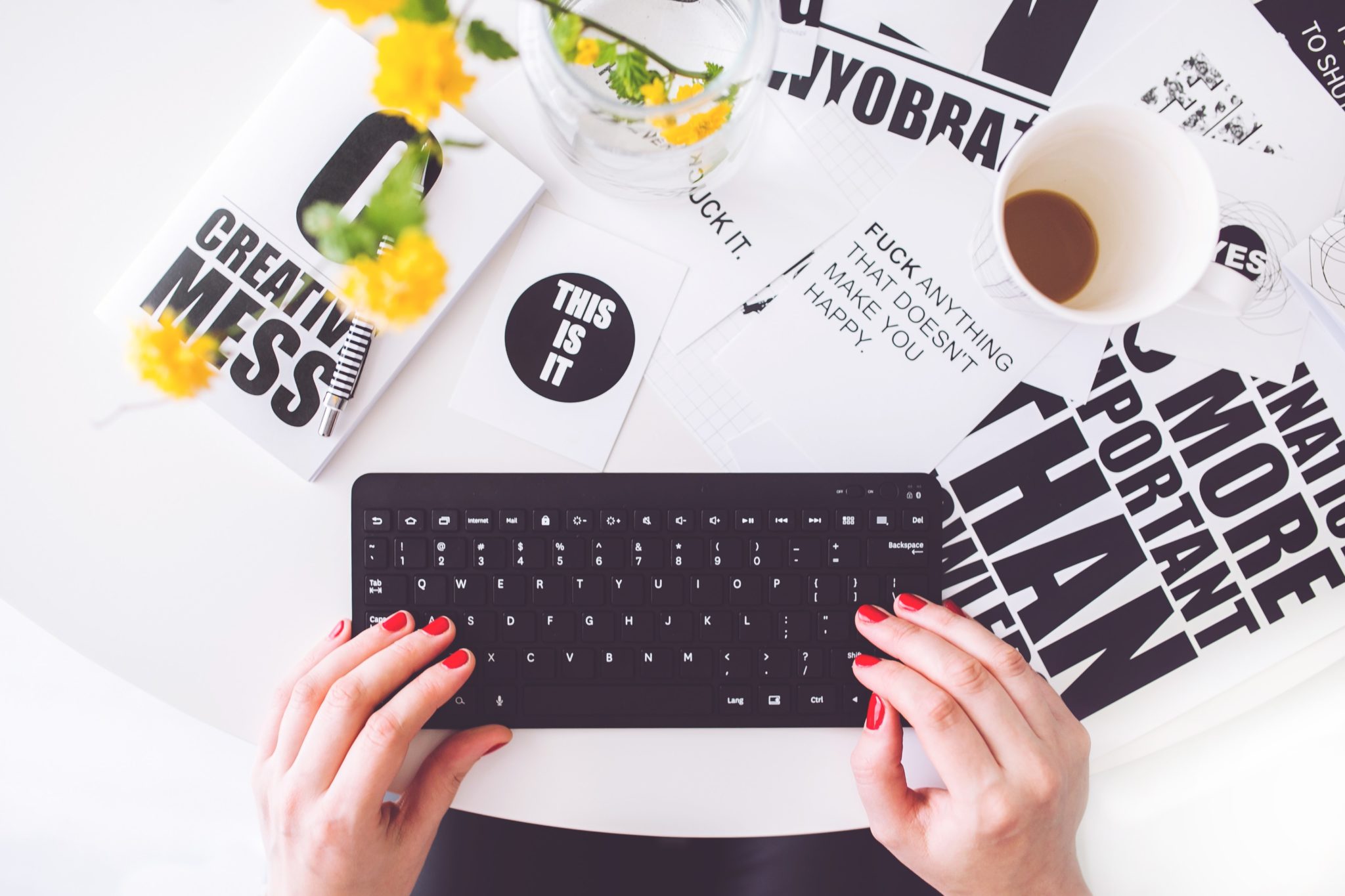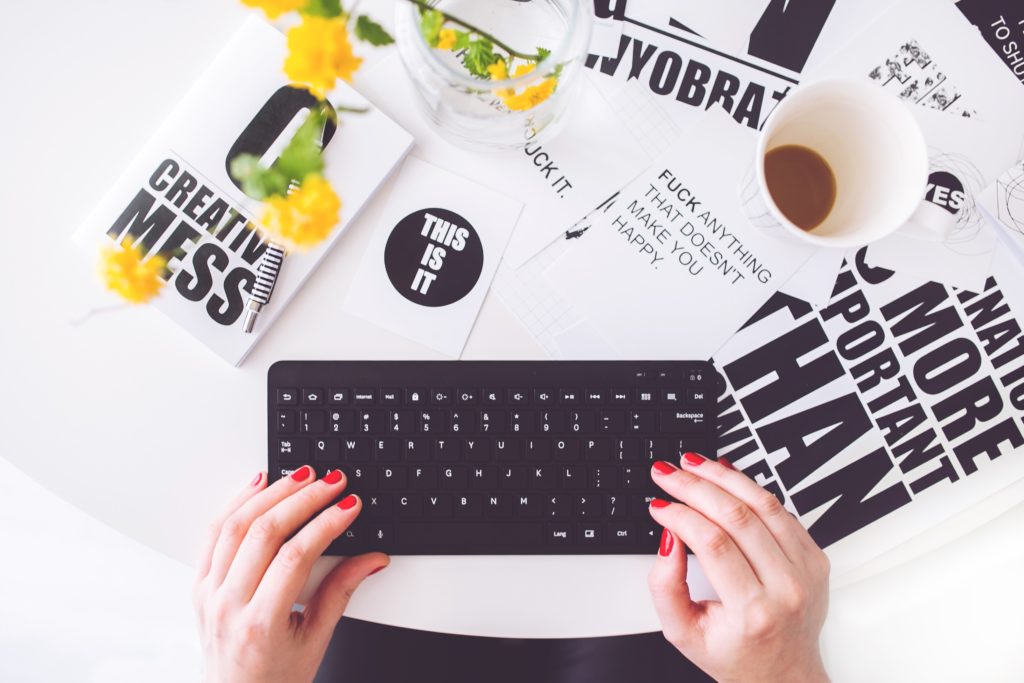 Weblog: A Short History of the Blog
Before you start planning to take over the internet with your revolutionary and unbeatable blog content strategy, you should take your time to learn about this history of it. A lot can be learned when you know about this history of something you are getting into, so put in the effort to learn what you can. For something that really does have such a large impact on society today, the blog really does have humble beginnings.
Technically the first blog ever was created by a journalism student at Swarthmore University by the name of Justin Hall. This was all the way back in 1994 and Mr. Hall would never have expected what his little 'Homepage' had actually started. The term weblog was actually not coined until three years later in 1997 by a man named Jorn Barger. This was what they were referred to until 1999 when the name was shortened to just 'blog'. After the year 2000 is when things really started to change, which is the main reason you are able to run your own blog today and attempt to make it profitable.
What Does it Take For a Successful Blog?
This truly is the million-dollar question when talking about blogs this day and age. In the last decade, blogs have absolutely exploded in popularity and they are the main source of information, and not to mention income, for a lot of people around the globe. So what is it that makes all of these people so successful at blogging? It all comes down to the work and effort you put into coming up with your content posting strategy. Your content is what draws traffic in and also keeps them on the website, it is the most important part of your job so you must make sure you do it right and get the best writing help from niche professionals. There really isn't a lot of room for error if you want to get the most out of your hard work, so spend as much time as you need to get your strategy in order.
While there can be blogs about any subject matter imaginable, the way to drive traffic to them is going to be the same regardless. There are many different tactics you can use, but the best bloggers use these 11 essential steps to get the best results:
Figure out your niche

Do preliminary market research

Solidify your target market

Set Timely and Realistic Goals

Consider professional help

Research keywords

Create content ideas based on the keywords

Write or outsource said content

Create a content schedule

Work on backlinking

Stay relevant and consistent
While this may seem like a lot of information to figure out, these steps flow very fluidly and will come naturally if you are putting the work in anyways. Every blog is going to be different in style, content, structure, and just about everything else, it isn't what the blog looks like that makes it successful. Your number one priority is going to be creating the best possible content for your target market; if you can do this everything else is going to come in time.
1. Figure Out Your Niche
An inexperienced blogger may just think they will start a blog about their favorite hobby or pastime. If you are doing this for your already established business, you can still learn a lot from following this first step. While this is really the point of getting into blogging, in theory, if you want it to be a feasible income you need to do a bit more thinking when choosing your niche. You always want to choose something that you are familiar with and have a passion for, but you need to consider the overall popularity of it as well. There is always going to be a fine balance here, and it is important to take your time when making a decision.
The process should start with a look at yourself personally and what you are really all about. If you start your blog based on what you think is going to be popular, without any personal interest, it is going to be a much tougher thing to do. Find a balance between what you enjoy and what is popular. You also don't want to choose a niche that is too popular, as some of the larger players will be too difficult to match up against. There are many resources to find out what is popular and what has staying power.
2. Do Preliminary Market Research
Once you have settled on what your niche is going to be it is time to start finding out who you are going to be targeting for traffic. You can look at doing market research the same as studying for a big test. You may have a solid understanding of the subject, but to get really high grades you are going to need to know all the specifics. Simple internet searches can give you a good idea of the targeted age range and lifestyle of your niche, and analytical tools are going to help you get the specifics. Take the time to learn where they spend their time online so you can have an easier road to bringing them to your blog.
3. Solidify Your Target Market
At this point, you should have a decent amount of research on your niche and the people who are really interested in it. Gather all of your information and try to make the most relevant decision on the group of people you want to drive to your website. This is going to be the basis of your content creation, so put in the effort and don't cut any corners when doing your research. It is crucial to target the right people or you are not even going to get out of the starting gates.
4. Set Timely and Realistic Goals
Planning is what will set you apart from the other competition in your particular niche. If you have done the previous three steps the right way you are going to be much better off at this stage. This stage is going to determine a few different things:
What is the main goal?
What are you looking to do by bringing traffic into a blog? Some businesses want to lead customers right to their door, others just want to provide information to clients and get their name out there. You must figure out what you want from the traffic to bring you the most profit and success.
Choose Sub-goals
You also want to choose a handful of smaller goals to focus on for your blog. These could be things such as building a brand, building credibility, or even launching new products. Make sure not to choose too many other goals here, and make them in line with your main goal so you don't get sidetracked.
5. Consider Professional Help
Professional help may not be something that seems affordable to most small businesses trying to get a presence online, but it can be a very useful tool for getting the blog going strong. A professional can help you with everything from market research to content ideas and creation, it all depends on how your research and writing skills are. A great lineup of content can make a big difference in keeping traffic flowing to your website. No one is going to want to click on your blog posts if the writing does nothing to grab their attention. If your budget can handle it you could benefit from talking to an expert about your situation.
6. Research Keywords
This step can be made a heck of a lot easier by going with professional help, but it just isn't going to be affordable for a lot of small businesses. There is no need to worry though, as figuring out search engine optimization is not as difficult as it sounds. You need to use your brain here and come up with some very popular terms that people may use to search for your particular niche. 
With a list of topics, you can start using Google and other search engines to your advantage. Most of them will have an automatic suggestion system for when you are typing in search terms, this way you can see what other people have been looking for in relation to your niche topics. It really isn't that difficult for the most part, put in the work and make sure you are thinking of all the angles. 
7. Create Content Ideas Based On Keywords
Now comes the really fun stuff, the meat, and potatoes of your entire blogging effort; the all-important content. This stage is going to have a lot to do with your own creative skills and the skills of the people around you. Who knows, maybe one of your staff has a hidden writing talent that they have never realized before. If you have the creative edge it is time to start brainstorming with the list of topics and keywords. 
When you start this process you want to just write out as many possible keywords that you can think of. You want to get everything that you can on paper to be able to start sorting through them. Once you have your frantic writing session down you can start to focus on which keywords and phrases are actually going to be worth using. Start thinking of topics to write about, based on those keywords, and it is as simple as coming up with titles that are relevant and timely.
8. Write or Outsource Said Content
The actual writing of your content has to be as solid as possible, there is no room for fluff with real blogs these days. Search algorithms have advanced far enough that you can no longer just stuff keywords in a pile of garbage to get ranked on Google. You have a pretty big decision to make now with a few questions to ask yourself:
Do you have the writing skill for the job?

Do you have the time to dedicate to writing?

Do any of your staff have writing skills? (If you have staff)

What is your budget for professional help?
Answering these questions is going to give you a better understanding of what you need to do to ensure your content is good enough. A smaller operation may not require an overwhelming amount of content to be created, so don't underestimate the power of overtime on your end. If you decide on handling the content creation yourself make sure you check out some high-authority blogs to get an idea of styles that really work.
9. Create a Content Schedule
The logical next step is to create a schedule for the foreseeable future that will guide your content creation and implementation. There are a lot of strategies involved in what content you put out, when it goes out, and how often you make new posts. If you keep putting out new posts all the time no one is going to be able to sort through it all fast enough. What you must do is schedule everything in a timely manner to get consistent traffic the entire month. Consistency and quality is the most important part of generating traffic to your blog, not quantity.
Once you start pushing out your content schedule you want to use your analytics tools to see peak traffic times and other data. This way you can tweak your posting schedule to try to allow for even more traffic to flow at peak times.
10. Work on Backlinking
Backlinking can play a crucial role in getting you ranked on search engines, which is the main purpose of putting out your blog content. This is the process of linking the content in your blog to content on other websites and blogs. There are many different strategies to get this accomplished, including running multiple blogs, and no one strategy is going to be the best. Your goal is to get your backlinks on high-traffic websites to get as many quality clicks as possible.
You do not want to overload this part of the strategy, as you can always have too much of a good thing. One solid backlink from a really high-traffic site is going to be worth much more than 100 backlinks no one will ever see. Again you need to focus on getting quality over quantity, as this is where the clicks that have meaning will come from. Ranking high takes time, but the reward is totally worth it. 
11. Stay Relevant and Consistent 
You don't want to put in a ton of hard work and money just to have everything burn up after a few months, so you must stay on top of things. Keep active with your analytical tools, keep doing keyword research, and use the information to tweak your schedule and the content that is going to be posted. You cannot account for everything that is going to happen from one month to the next, and your schedule needs to remain flexible to reflect that. 
You don't need to be checking statistics and doing research daily, that is what all the initial effort was for. It just helps to check-in once a month to see if any trends are changing, or if anything new is on the horizon for SEO or your particular niche. It is going to pay to keep yourself always aware of and up-to-date with everything.
Consistency Breeds Content
In the game of internet marketing, eCommerce, and online business in general, everything is constantly changing at a rapid-fire pace. The internet made so many things possible that we are just starting to understand the potential of being so connected. If you are looking to get your business into a better position, or maybe you are just starting out and have no idea where you want to go with it, you must approach it with intelligence and longevity in mind.
There are thousands of others across the country that are trying to do the exact same thing as you, to a degree, and if you don't do things the right way you are not going to stand a chance. Do the entire process from the very beginning, put in all the extra time and effort, and your blog will be paying off before you know it.
Author's bio. Daniela McVicker is a passionate digital marketer. Daniela is interested in everything related to SEO and blogging. She contributes many websites where she shares her experience and helps marketers make their name in the online world. You can check her last review of Trustmypaper.