Starting out as a new DJ can be an exhilarating and intimidating experience. There is much to learn and a great deal of equipment to acquire. There are many questions that may also run through your mind such as, "What do I need to be successful now and in the future?" If you are setting out to DJ for friends and have a good time with music on a leisurely basis, purchasing the right equipment may not be as critical as if you are hoping to become a professional. This article will highlight some of the most important pieces of tech equipment that every DJ must have if they want to become a professional.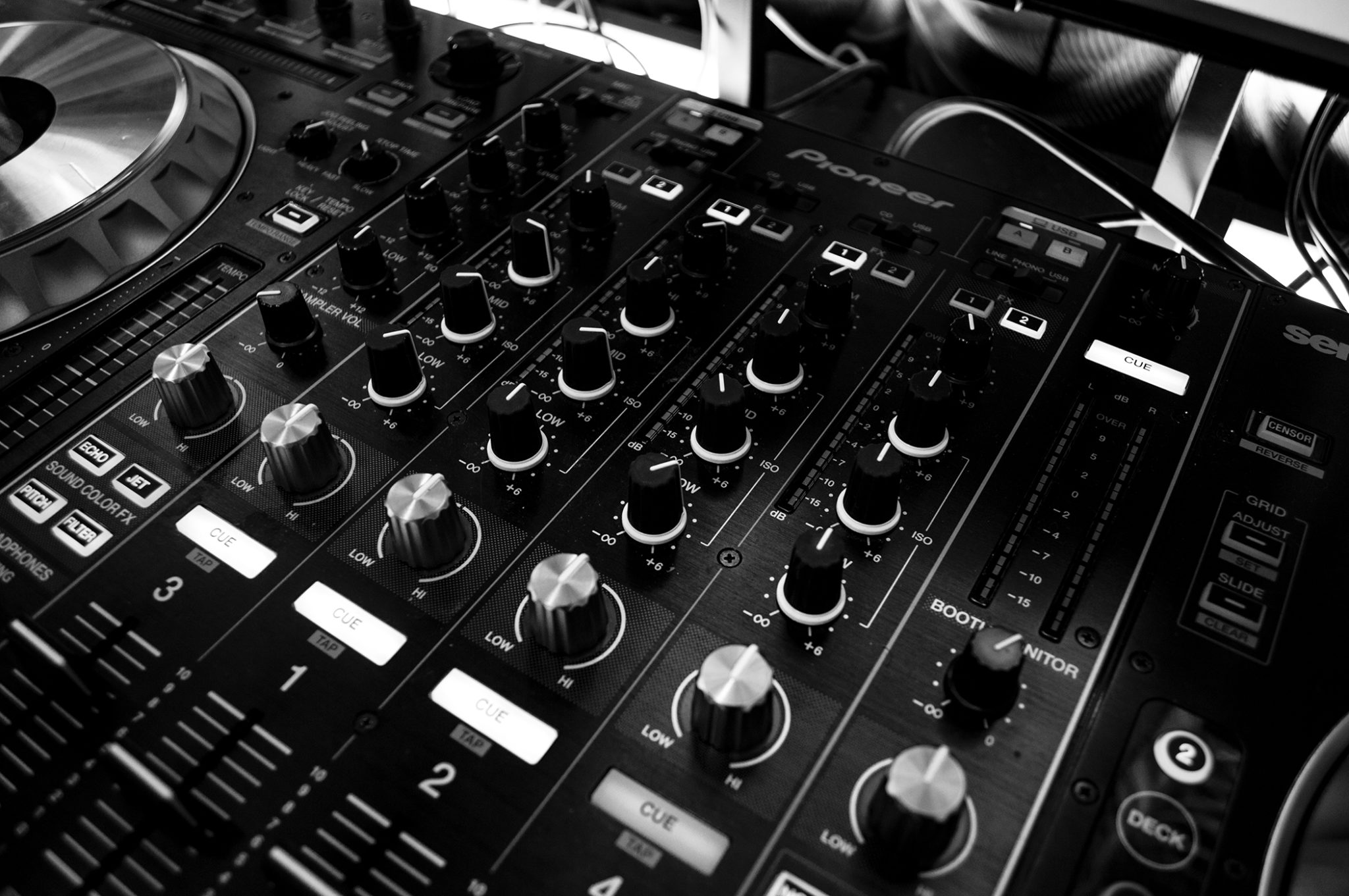 Mixer.

The mixer is the heart of any DJ setup as it allows a DJ to perform unique effects and special tricks during a gig. One of the key components to using a mixer is that it allows the DJ to smoothly transition between recordings during a live set. Another perk to using a mixer is that it will allow you to play vinyl records on a record player. This feature is attractive for those who DJ in a traditional manner as opposed to the more minimalistic and digital setup that most modern DJs use nowadays.
Turntable.

An input device such as a turntable or CD player are critical components to a DJ setup if you choose to take the more traditional route to performing. Using a combination of input devices will give you the ability to mix songs and mashup tunes without having to hit pause in the middle of a gig.
Controller.

If you are interested in creating a setup that is modern and minimalistic, you should consider opting for a controller and a good laptop. However, if you are the kind of DJ who will be using vinyl records or CD's, you will need to opt for additional equipment such as a mixer or turntable as mentioned above. A controller is an essential component of your DJ setup as it helps to manipulate DJ software and it mirrors the functionality of a turntable or a mixer. The DJ software lets you simulate using knobs, encoders, jog wheels, faders, and other components found on a turntable or a mixer. A controller and laptop is a good combination for those who want to play with minimal setup.
There is much to think about when it comes to selecting the right tech equipment for your DJ needs. It can be a challenge to determine what features you must have as well as the longevity of the equipment life. One of the best ways to learn about all aspects of DJ equipment is to conduct your own research.