Best Garmin Watches to Buy in 2019: If you are a watch enthusiast, you might want a new pair for the new year. So, in this case, you can never go wrong with Garmin watches. Moreover, it is safe to state that anyone can opt for Garmin watches as their pieces cater to almost every personality and style.
However, the problem is to choose only one pair from their huge collection. You can find from affordable watches to high-end pairs with cutting-edge features. Garmin's high tech watches perform well. The company has done a significant job on the battery. Not only this, their design specifications have Garmin a world-class watch brand. Plus, you can find interesting Garmin watches at Rack85. So, whether you want to run or swim, you can always have Garmin as your partner. This blog features some great pieces that you can consider in 2019.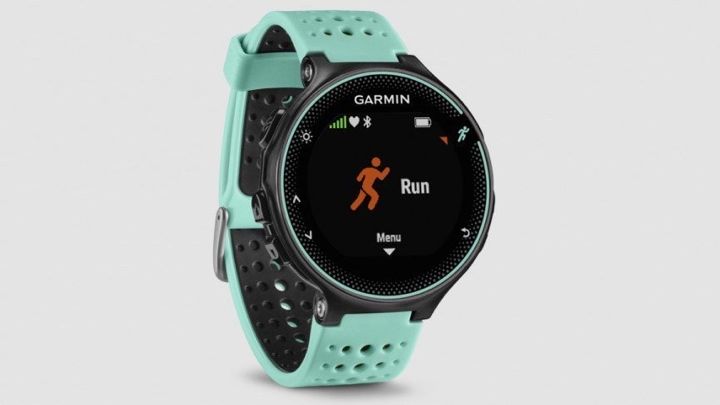 Garmin Watch Forerunner 235
For runners, Garmin Forerunner 235 is ideal as it lets you track your pace and performance. This feature can help you achieve your running goals in the new year as well. Moreover, Forerunner 235 comes with music controlling features. You can even receive your smartphone notification on the watch. Its screen has 215×180 pixel resolution so you are sure to get a sharp display. Plus, Forerunner 235 comes with customized training programs as well. Hence, it works as both your coach and partner at the same time.
Garmin Watch Fenix 3 HR
With Garmin heart rate technology, Fenix 3 HR can be a great investment. It lets you analyze your advanced performance. The company has used a stainless steel bezel to make it look appealing and durable. It features EXO antenna which is integrated. You can use it for fast and correct GPS location. Plus, Fenix 3 HR comes with a bright screen that lets you keep track of your fitness stats even in the daylight. There is no doubt that fitness fanatic will love it can navigate your fitness stats even outdoor.
Garmin Vivoactive 3
To maintain a top-notch lifestyle, all you need is vivoactive 3. Apart from providing complete information about your heart rate and overall fitness progress, it features 15 sports applications too.
It comes with a built-in GPS along with a wrist-based heart rate so you can track pace, distance, and VO2 max levels at the same time. Vivoactive 3 can handle pretty much every task so you are sure to swipe to go through widgets and onboard applications.
Garmin Vivo Smart
Nothing is greater than a watch that provides fitness information along with the features that can you use all day. You need to activate tracker which is hidden in the watch. This is because it compliments your outfit of the day. Whether you are wearing gym clothes or heading out for a night out with friends, this tracker is present to appreciate your taste in clothing. If you are not a fan of bulky, sporty watches, you can consider Vivo Smart. Whatever you want to know from your heart rate to VO2 max to your fitness age, this watch is ready to provide all the information in just a few seconds.  
Garmin Watch Forerunner 735XT
Available in black, gray, or turquoise, Forerunner 735XT is a multi-sports watch. This means investing in this Garmin watch allow you to keep an eye on your essential performance stats from running to swimming to cycling. It keeps important information like stride length or vertical ratio save so you can access it and monitor your progress. If you have a fitness routine, Forerunner 735XT can be a great investment.
Bottom Line
Whether you are a fitness junkie or planning to establish a decent fitness routine in 2019, Garmin watches can help throughout your journey. Almost every variety features technology that tracks your progress so that you can improve. With Garmin watches, you are sure to get into the shape and achieve your fitness goals.