Best Video Converter
In a world where video sharing has become somewhat synonymous with our daily lives, tools that help us download and convert such videos have become paramount to our social needs.
Whether you want to download the latest Ed Sheeran hit or just download a funny video, one needs to rely on shoddy online converters which are full to the brim with adware and click bait.
In such a world dominated but adware filled video-converters the Video Converter Ultimate by Wondershare stands out as something of a purist.

A simple, clean interface combined with a brilliant set of features make this video converter/downloader/ many things more (calling this product just a video converter is not doing it any justice, its plethora of features are sure to leave one satisfied.) make this product any content creator's dream. And I can vouch for that statement, being one myself  (cheeky little self-promotion there)
Let's a take a better look at what's on offer here:
Feature Set
Convert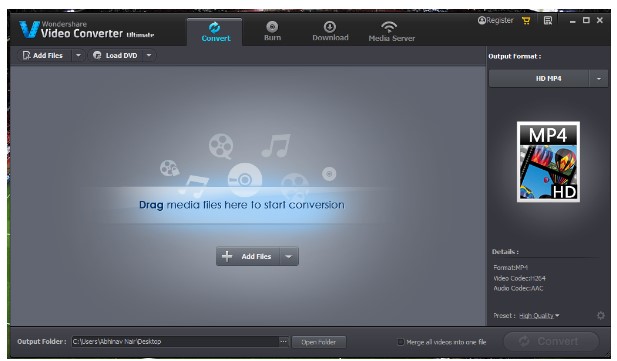 The product is essentially a video converter so why not start with a breakdown of how it performs in the "converting" department. One of the most common uses of converting videos when one converts a downloaded music video into a mp3 format for, you know. Easy listening. I decided to test out the convert feature with a short 40-second video clip I had previously downloaded from YouTube.
The file size here is clearly negligible but the time taken to convert the video is something worth noticing. I mean sure the video was hardly even a Mb, but it was converting in under 2 seconds. That conversion rate is what impressed me about the converter. Haven't yet got the opportunity to test out a longer video, but I will be sure to make the update as and when I test it out.
Another conversion I tried was to convert a sample .flv file into a .mp4 file. As many of you may know .flv files are only supported by a select few multimedia players whereas the mp4 format is widely recognized. This conversion notably, took a little while longer (considering the bigger file size) but the newly converted mp4 file worked like a charm.
As said before the product is meant to be a video converter and it does its job well as demonstrated.
Download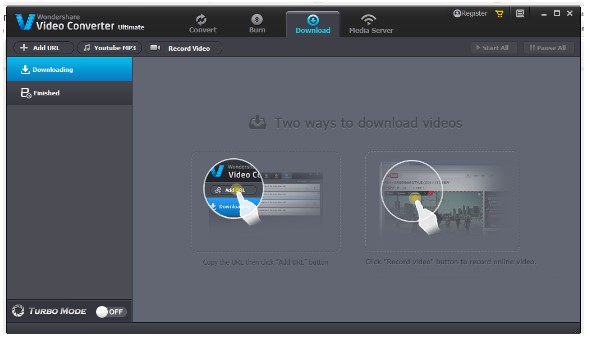 Another key feature of the software is downloading the video. Now let me get straight. This product does nothing different than all the other "Video Downloaders" out there. It does the same thing every other app does. The only difference being that many and I mean many of the apps out there restrict the downloading of videos to one website, i.e., YouTube. This app gives you the freedom to download videos from anywhere on the internet, as long as there is a valid link to the video.
As you can see in the screenshots, the app handles video files from YouTube and other video sharing sites like DailyMotion with ease. No comments on the download speeds of course as those are dependent on your ISP and not the app.
Edit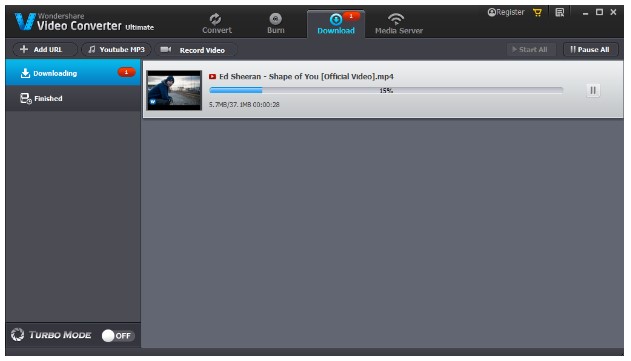 A rather interesting feature included in the app is the Edit feature where you can
Trim

Merge

Crop

Rotate

Watermark

Add Subtitles

Change Aspect Ratio

Adjust Volume,Brightness,Saturation,Contrast

Add Deinterlacing, Grayscale and Special Effects
All these features are available to you as soon as you add a video to the dashboard and all work effectively, take the trim feature for example
You add a trim marker to mark the start of the point from where you want to trim the video, add an endpoint and voila! You've got yourself a trimmed video file!
All the features work effectively so that you don't have to waste a moment of your time get a video editing software to make small editing changes to your video all can be archived using the app itself.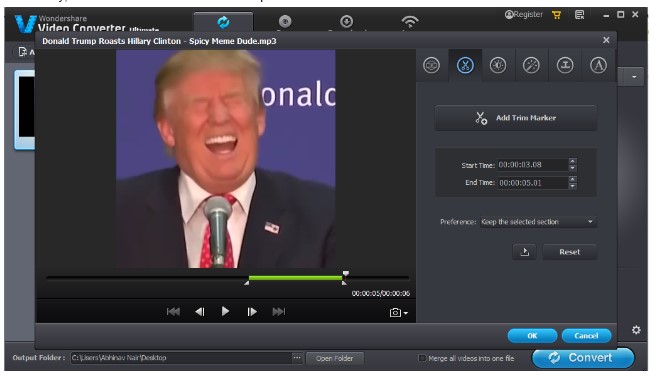 Side Note
The app also includes two additional features i.e. Screen Recorder which in itself is self-explanatory and a Media Server where you can upload all your media and access it across all your devices. The inclusion of these features just adds to the versatility of the app along with giving it some great features!
Pricing
Windows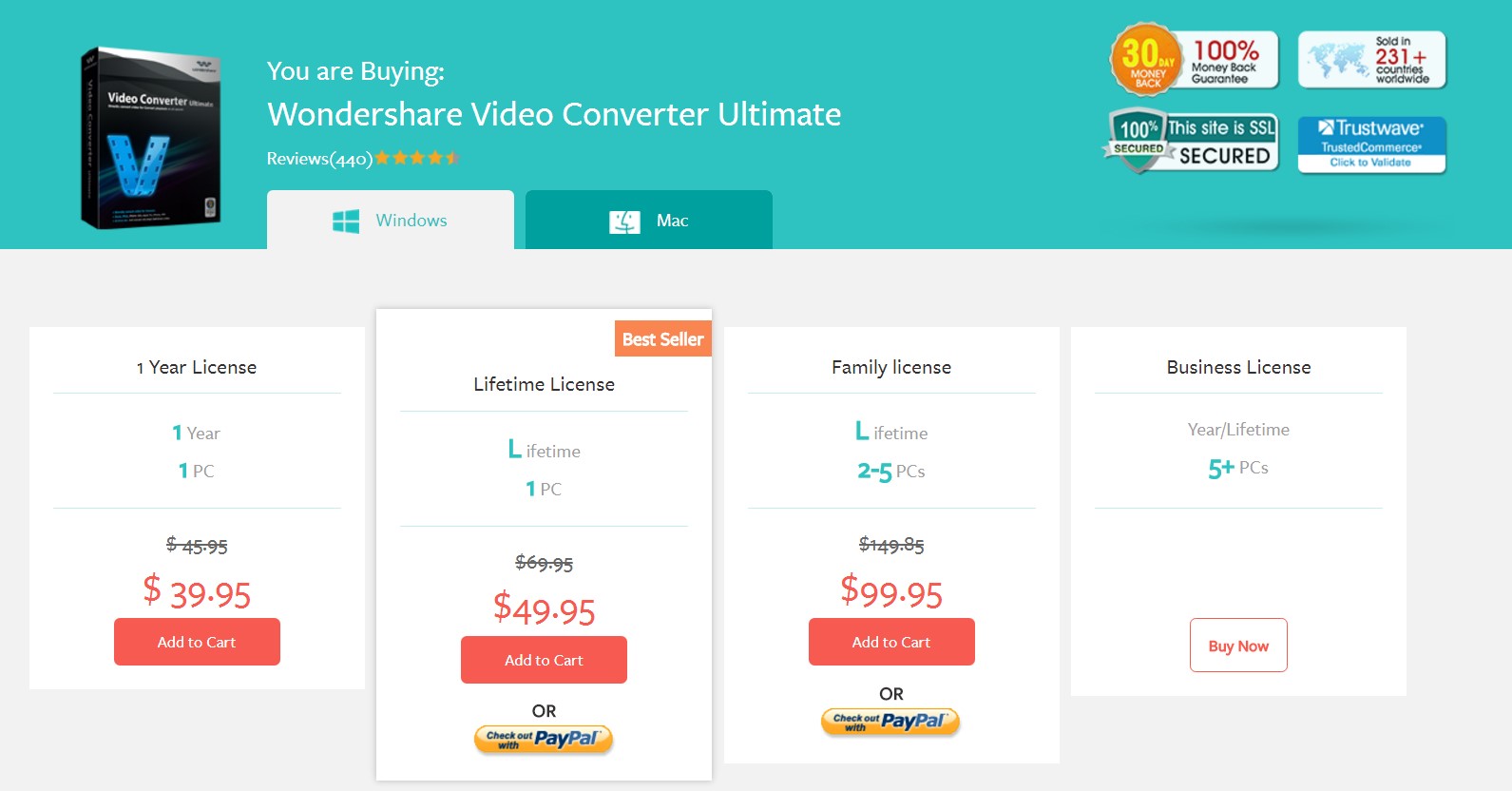 Mac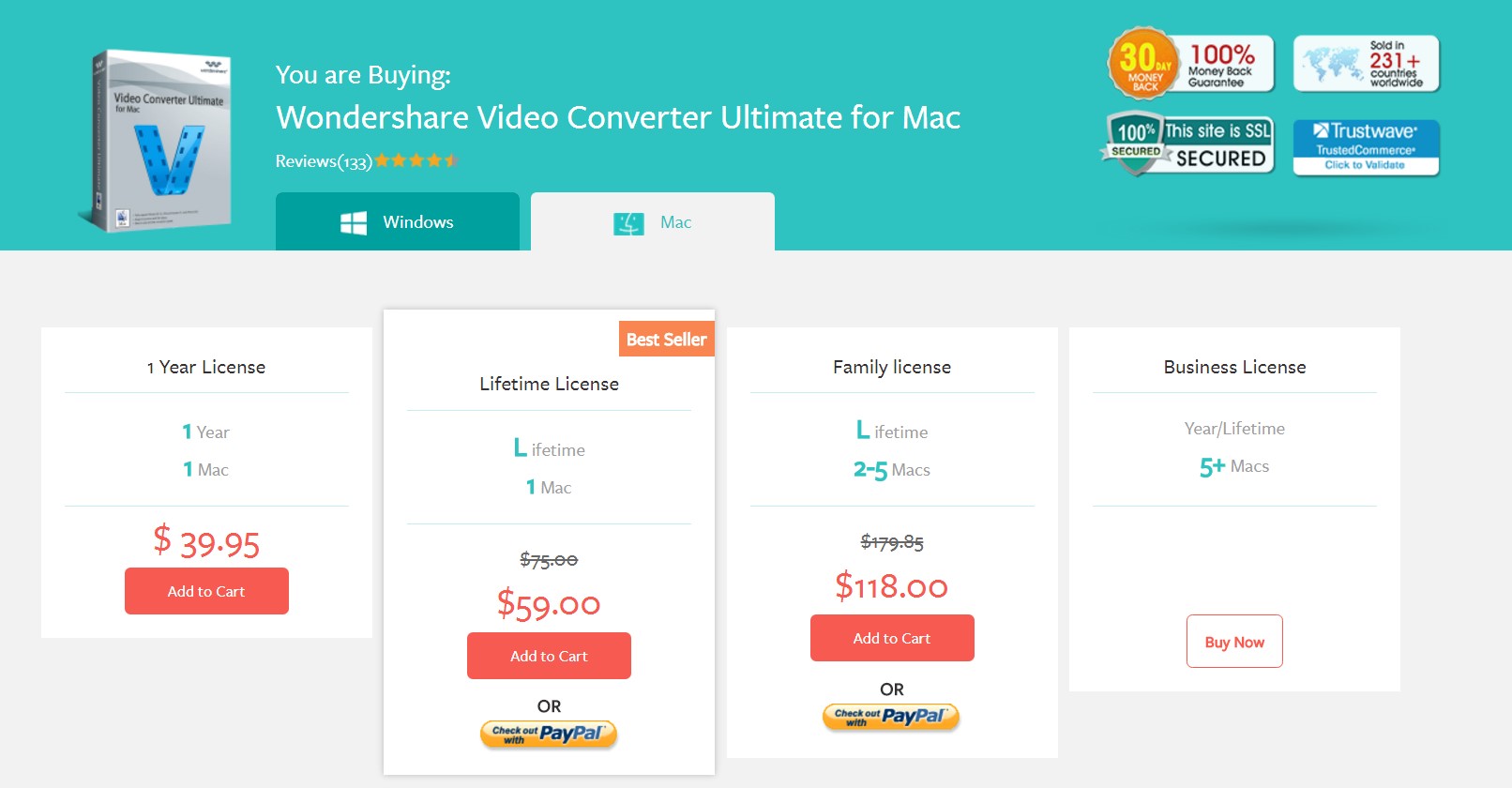 The Verdict: Best Video Converter Ultimate  
The app is a delight for content creators and casuals users alike. The clean UI, effective feature and smooth working all make for a pleasant experience for the user. Combine that with the versatility of the app and what you have is an excellent little powerhouse that gives you all the firepower you need to make your creative ideas come forth.