When cryptocurrency is talked about, bitcoin is one of the most famous platforms the world over. It is a blockchain-based cryptocurrency. Bitcoin is a digital currency that does not require any administrator or a bank. The tractions that take place in the network are verified through cryptography and gets recorded in a public ledger called a blockchain.  The users get a reward for mining in the form of bitcoins, and they can then be exchanged in the currency of your own choice. But many facts and figures are still unknown to the world about bitcoin.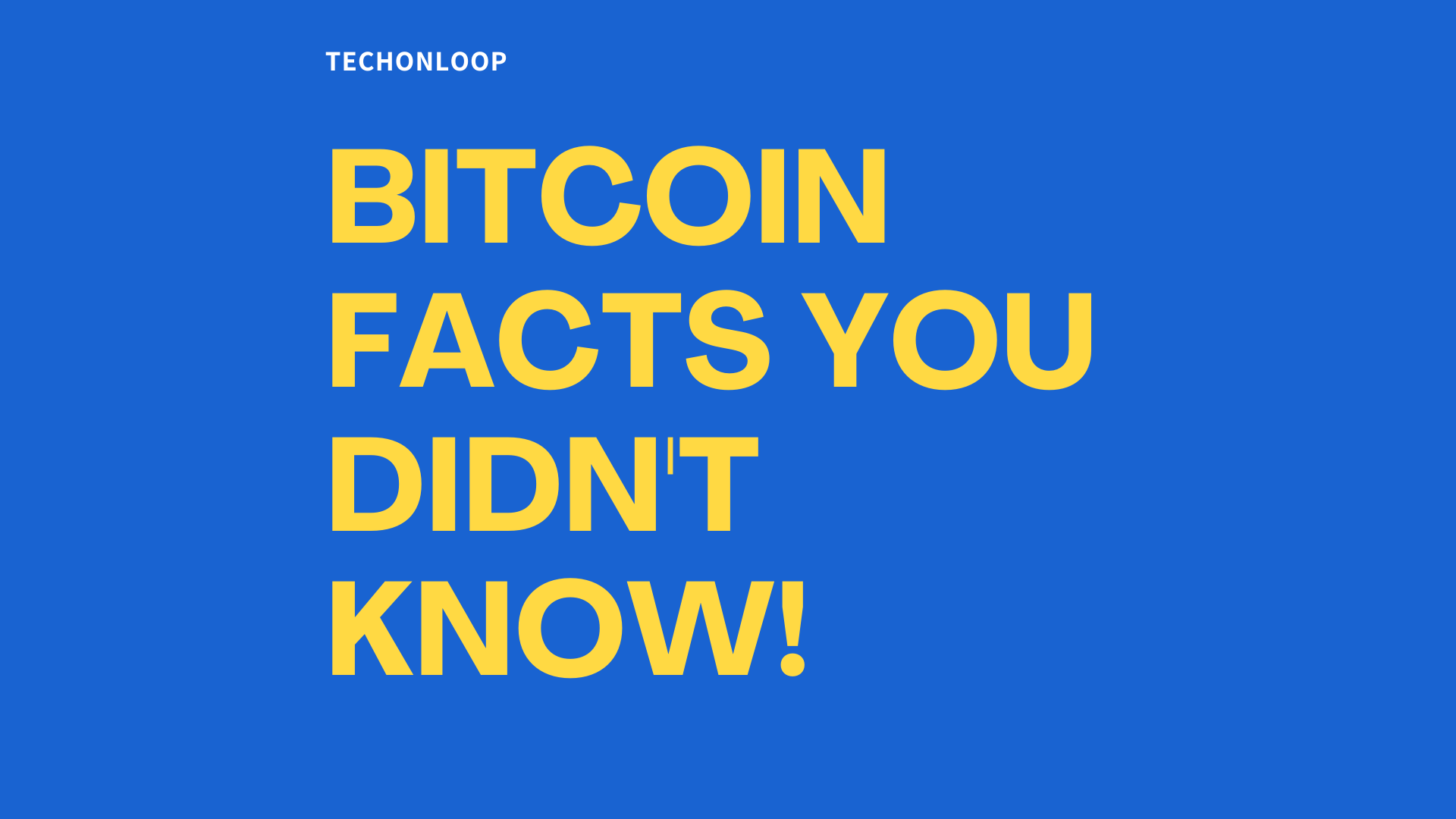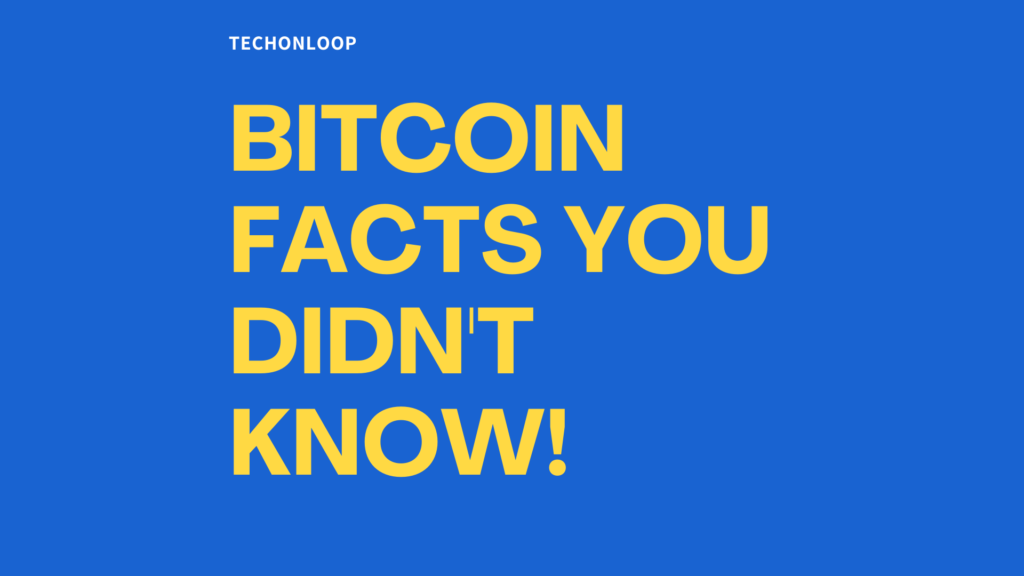 The topic shall cover ten facts about it, let us know which bitcoin fact you didn't know before in comments!
Facts about Bitcoin you didn't know
An unknown creator

: Bitcoin was introduced to the world in 2009 by Satoshi Nakamoto. Whether it is a person or a group of a mystery that remains unsolved after 11 years, no one has ever been able to meet him or them since then. People were only able to stay in touch through emails and forums until 2010, after which nothing has been heard from him or them ever.

Mark of respect

: As a tribute to the creator of bitcoin, the smallest unit has been named after him, which is Satoshi. The value of 1 Satoshi is around 0.00005 U.S. Dollars. This happens to be the lowest value, and almost a million of Satoshi makes a bitcoin. Each bitcoin has a fixed amount for different currencies.

Ghost address:

If a user loses the private key to his bitcoin account, this not only means that he will not have access to his account anymore but also, the bitcoins he had in his wallet will be lost. These are referred to as ghost addresses, and almost 60% of users have lost their private key at some point in time.

Processing power:

Bitcoin processing is a time and money consuming process. Servers are required for that, and the speed decided the amount you will be rewarded. The faster the data is processed, the quicker a block can be added to the blockchain, and the user gets rewarded more quickly.

Consumption of power

:  The studies show that almost 5,0000-kilowatt hours of electricity are consumed in Ireland each year. Out of which 6×1010 kilowatt-hours of energy is used in bitcoin mining, a large percentage of the total power is consumed.

Ban on Bitcoin

: Countries like Iceland, Bangladesh, and Ecuador have banned the usage of bitcoins completely. India and few countries haven't banned it but have told it's citizens to be aware. There are a few who have accepted it entirely, like the USA and Canada.

Limitations in the number of bitcoins

: A restriction of the number of bitcoins in the market has been implemented. According to which, not more than 21 million bitcoins can be circulated. And 17 million bitcoins are in circulation already, which implies to 80% of the allowed limit. 

B and b

: This is something that has been confusing the users for a long. The upper case B refers to the ledger in which the information is stored, and the lower case refers to the cryptocurrency.

Faster than the supercomputer

:The entire bitcoin network, the processor, works at about 80,704,290 petaflops, which is much more than a supercomputer that uses around 122.3 petaflops. The other thing that differentiates it from a supercomputer is the fact that it only adds blocks to the blockchain, whereas a supercomputer can do several take-ups at once 

Liberland

: A micronation between Croatia and Serbia was formed in 2015, founded by Vit Jedlicka.  Bitcoin has been declared as the official currency of liberal and. According to the micronation government, blockchain is the most secure and transparent method for financial assets.