Blogging Tips
We can see tremendous growth in blogs in last few years. With professionals school and college students also showing interest in blogging career. This is a good thing that they are fascinated by blogging. Blogging gives them a reason to research, publish and learn new things. They are now trying to explore new technologies and concepts. This young strength of school and college students can give us lot of innovation and ideas.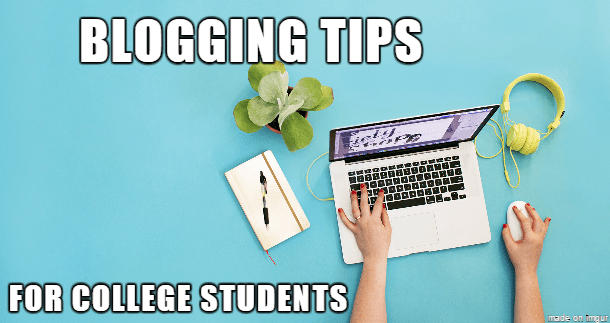 To research and publish contents on blog, students have to invest their time. To spare these time they are also missing their classes. Specially engineering students are much more interested in exciting career of blogging. They are also compromising their classes and practical sessions for blogging stuff. So I thought I must guide these young people how to manage blogging and their education. It is very important to have a balance between both.
Important Blogging Tips
The first important thing I recommend you students, don't miss your classes. Blogging is good career option no doubt I too agree that. To complete your education degree must be your topmost aim. You will need your academic performance to achieve desired job in companies.
You should learn to prepare a time table for you to schedule your classes and blogging interest both. Don't compromise your sleep for blogging research. Schedule properly and you will get enough time for studying and blogging.
If you finish your college classes till 5 p.m. you still have seven hours in hand for blogging as well as studies. Stick to your plan and get the spare time for blogging after finishing college work.
You can advertise your blog by telling your friends about it. Ask them to subscribe and read your blog posts. Tell them to comment on blog posts. You can spread the word by telling friends to advertise it to their friends.
If you want any part time job with college, you can find content writing jobs online. This will improve your writing quality and will be beneficial for your blogging career also.
Join writers meetings at your nearby places. Listen their experiences and take guidance from them. Ask them to help you whenever you need guidance. Keep in touch with quality writers.
If you have gained enough knowledge about blogging, you can share it with your classmates and other college students. You can arrange workshops or organize classes to share your blogging knowledge.  
Blogging can give you fame and reason to impress your friends. Ask them to visit your blog. Make them read and comment on your content. They will automatically get impressed.
Write only after researching about regarding topic. Get enough knowledge before starting the content writing.
Conclusion : Blogging Tips
These are some of the tips for you college students. You don't have to stop blogging as well as you don't have to compromise your education. Balance between both to work them out smoothly without loosing any of them.