Having a nice looking logo helps build a good brand profile and public recognition. But you probably think that creating a logo is hard which requires a certain level of designing knowledge and skills. In fact, make a custom logo design on your own nowadays is not too difficult. In this post, I will talk about an excellent web-based logo design tool- DesignEvo. With it, you can make custom logo designs in a very easy and fast way, even if you have zero design background and experience at all.
Easy to Use
In order to ease the complex design process for non-designers, DesignEvo comes with an intuitive drag-and-drop interface that is extremely simple to use. As long as you have the basic knowledge on how to use a computer, it's just enough. Anyone can use it with total ease and create a quality logo with a high professional impact in a few minutes.
3,000+ Ready-to-use Logo Templates
Starting a design project from scratch is hard, but it doesn't have to be. DesignEvo gives you access to an impressive number of fully customizable logo templates, helping you get the logo design off the ground. It provides you with various logo categories, such as Business, Lifestyle, Technology, Art, Education, Animal, Environment, Fashion, Real Estate and much more. You can browse them for ideas or use them as a base to quickly create a new logo.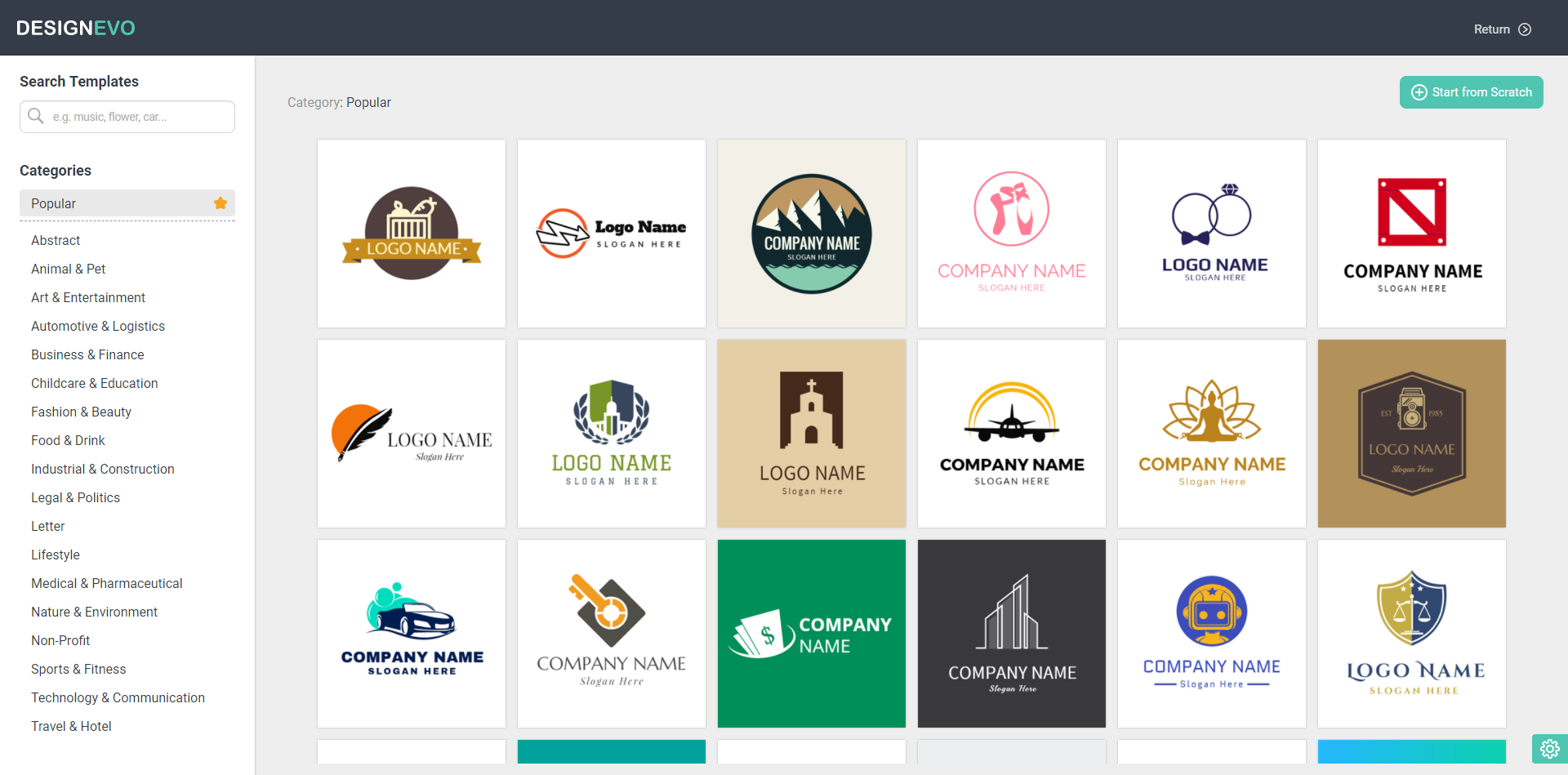 Large Collection of Logo Icons and Fonts
DesignEvo also packs ups with a huge inbuilt icon library, offering millions of high resolution icons. Hit some keywords in the search bar, then you will find plenty of options instantly. To further enhance your logo design, you can play around with the fonts. There are two main categories of fonts- Classic and Art. Each one has lots of different fonts within it, so you don't need to look up free fonts on Google anymore, which saves you much time and energy.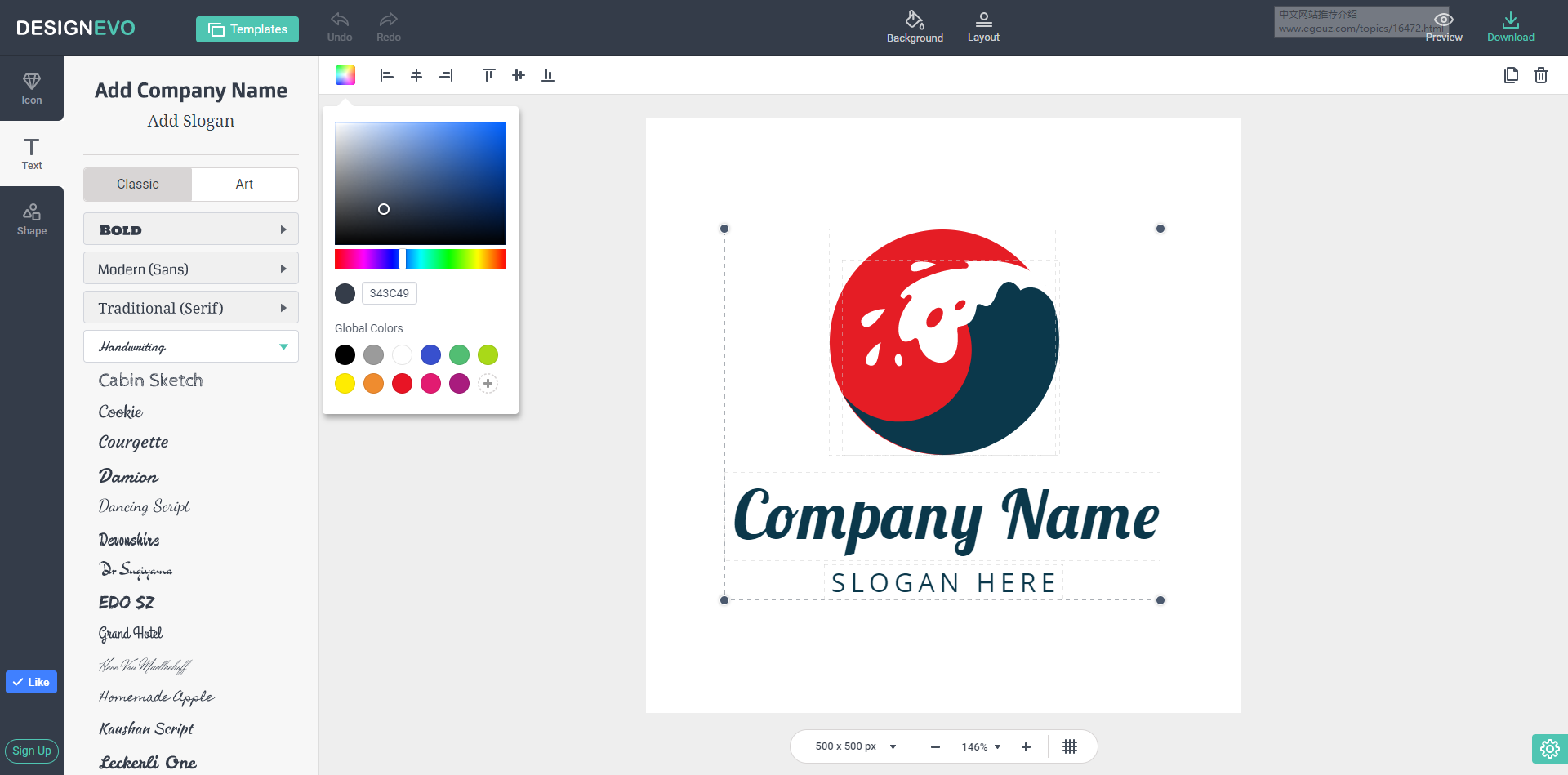 Preview and Output
One of the best features worth mentioning is that DesignEvo offers a preview mode. When you're done with the logo, you can preview it on different marketing materials, such as business card, T-shirt, book cover, wall, website, etc. It helps you quickly figure out whether your logo looks improper, so that you can come back for more edits, tweaks and whatever else you feel like changing. DesignEvo supports four types of logo outputs- JPG, PNG, PDF and SVG. The default logo resolution is 500 x 500 pixels, but you are free to adjust it to meet your own needs from 32px to 5,000 pixels.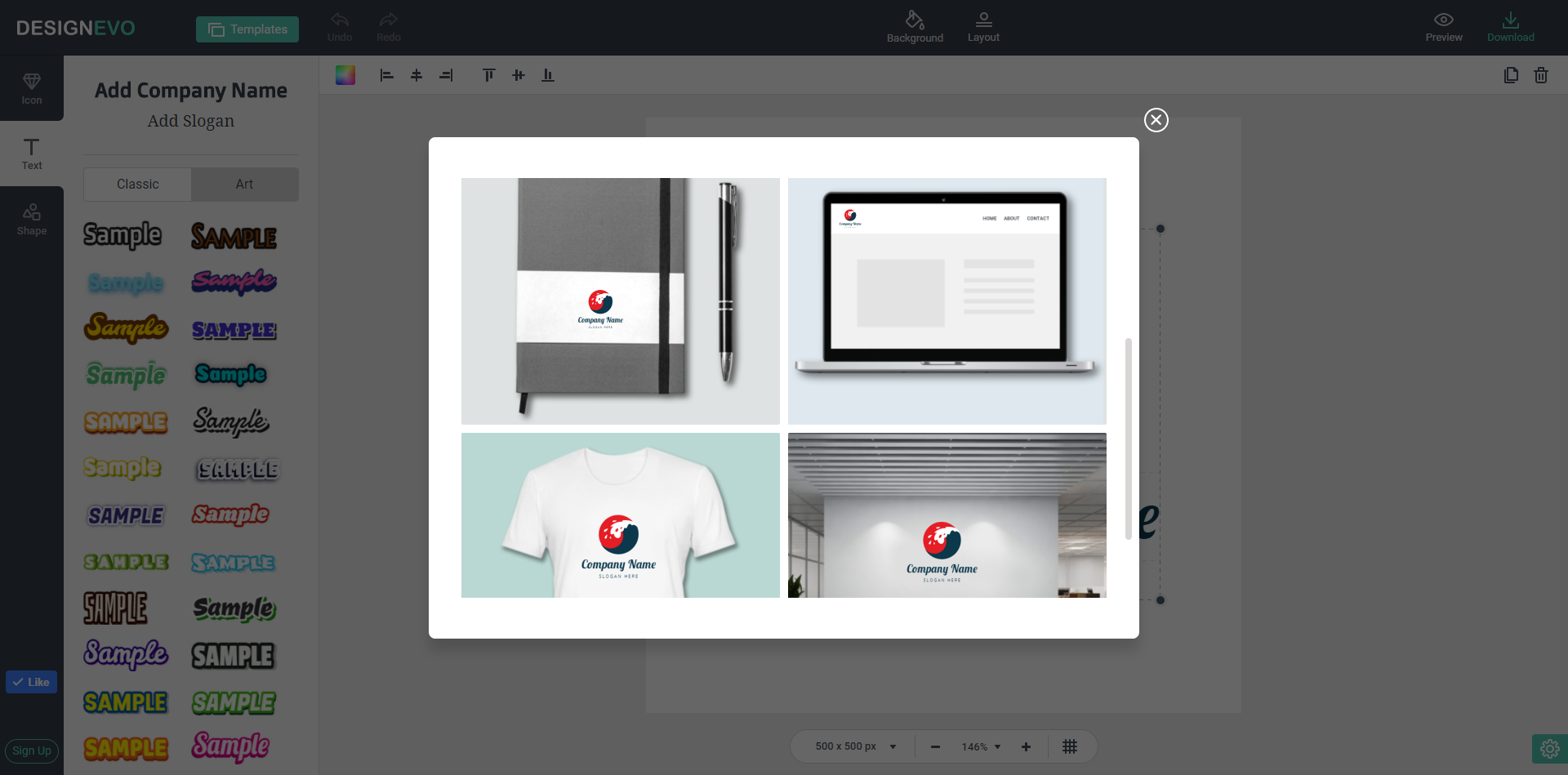 Final Thoughts
DesignEvo is definitely a right tool for bloggers who are looking for a logo design for their sites, or small business individuals who want to get a quality logo but have a limited budget. It is super easy to use and brings all the features and resources you need to make a stunning logo to your fingertips. Take a moment to check it out, you'll get a stunning logo design with a few clicks.