This one is for all our Graphic Designers out there! We see you out there struggling to push out content due to lack of dependable softwares out there that let you work on them for free!
The stuff that is out there is either too expensive, or simply not good enough. The free editors out there don't have the tools one generally requires to create good quality content that one can post online. Whereas a monthly subscription of services like  Photoshop costs around $20 a month. Which if we're being upfront, is simply not affordable for someone who doesn't have a lot of capital investment to begin with. Working as a freelance Graphic Designer can be a tough act sometimes, but Fotor, the service we're reviewing here today, aims to make it that much easier for everyone in the Graphic Design game!


What is Fotor?
Fotor is a free to use online photo editor that makes tasks such as editing pictures, creating graphic designs or making collages a really simple and quick. With a really clean interface and library full of templates for basically anything you wish to create, the only thing stopping you while using Fotor will be yourself!
Now let us dive in and take a better look at everything Fotor has on offer.
Features
A huge gallery of templates and stickers to help make your Graphic Designs better.
Make use of the numerous stickers available to in Fotors huge sticker gallery which includes themes like food, holidays, product sales and more.
Not just that wanna take a look at the numerous templates that are available for graphic design?
Well here we go.
With Fotor you can choose from a wide number of design templates for twitter covers, postcards, pinterest posts, wallpapers, mobile wallpapers, book covers, menus, YouTube channel art, logos and much much more.
You can also use a variety of photo effects and filters to make your art stand out that little bit more, additionally spice up your text with a whole bunch of fonts that are available on the website.
With an editor as fast and powerful as Fotor you'd barely have to look anywhere else. And it's free.
Also Read: Live Net TV Download
A powerful photo editing software
Fotor is not simply a Graphic designing tool, but it can also double up as a great online photo editor that can easily compete with the likes of Photoshop and lightroom!
With the help of their online editor you can easily adjust light, colour, size of the image and also add HDR effects to make your photos look that extra bit special. With the help of the portrait retouching feature you can also convert your portraits into works of art, by adding highlights, increasing radiance and adding other beauty features.
A whole host of tools to make your task easier
Fotor comes in with a whole bunch of handy tools that you can utilise to make your work even better. Some of these tools are :
Image Shaper: Drag and drop to resize or reshape your image

Drop Shadow

Align

Distribute

Transparency

Clone

Colour Picker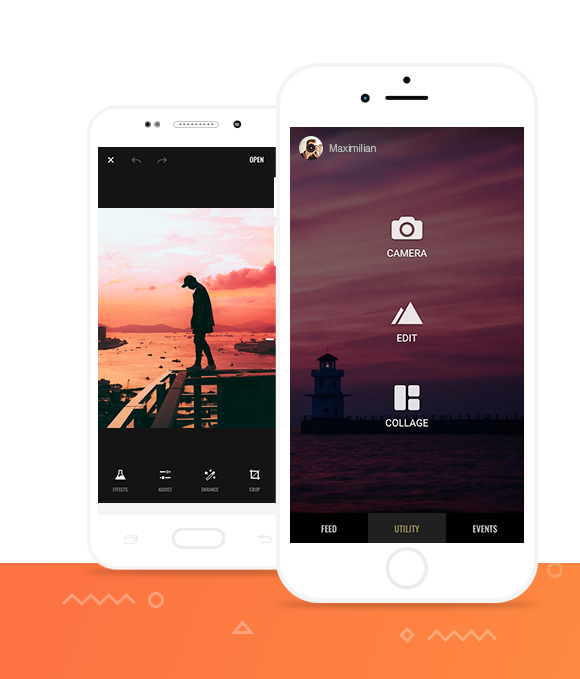 Our Verdict
Fotor is a brilliant Photoshop replacement on which one can find most of the best features of Photoshop and get work done just as easily and effectively. And the best part is that it's free!
Also available on the Google Play Store and App Store, you can also take your editing with you on your mobile devices with the help of Fotor!
They also have a premium version available, head to their website today to check out what comes in additionally with that.