PowerPoint Templates Free : Business Category
In business, your company earns more and performs better when things are running smoothly. Streamlining and automating repetitive tasks as much as possible helps boost productivity and ensure boosted morale for all concerned. So as a business owner, manager, or employee, you know that you can do better on your job if you use templates such as those for PowerPoint presentations.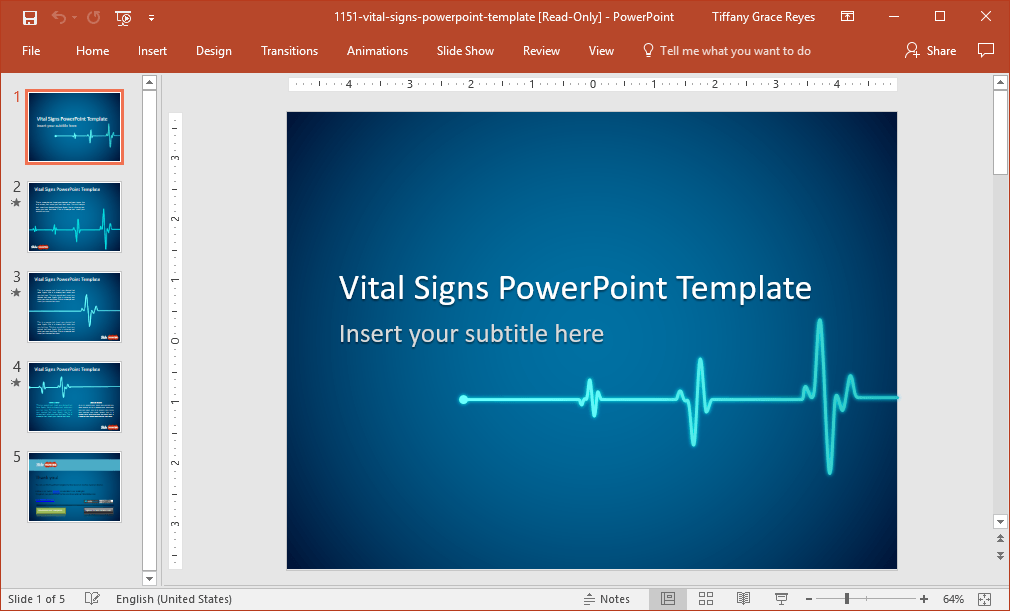 Free Business PowerPoint Templates
PowerPoint presentations are necessary in business. Slides are used through all steps of the business process and in many parts of business operations. You can expect to sit through, or even present, PowerPoint presentations on a regular basis, for project proposals, financial reports, marketing plans, employee orientations, budget meetings, and many more.
And while there are many professionally designed PowerPoint templates that charge a premium, why should you pay? There are, after all, many free PowerPoint templates available that are designed by professionals and look like a million bucks. Case in point: SlideHunter.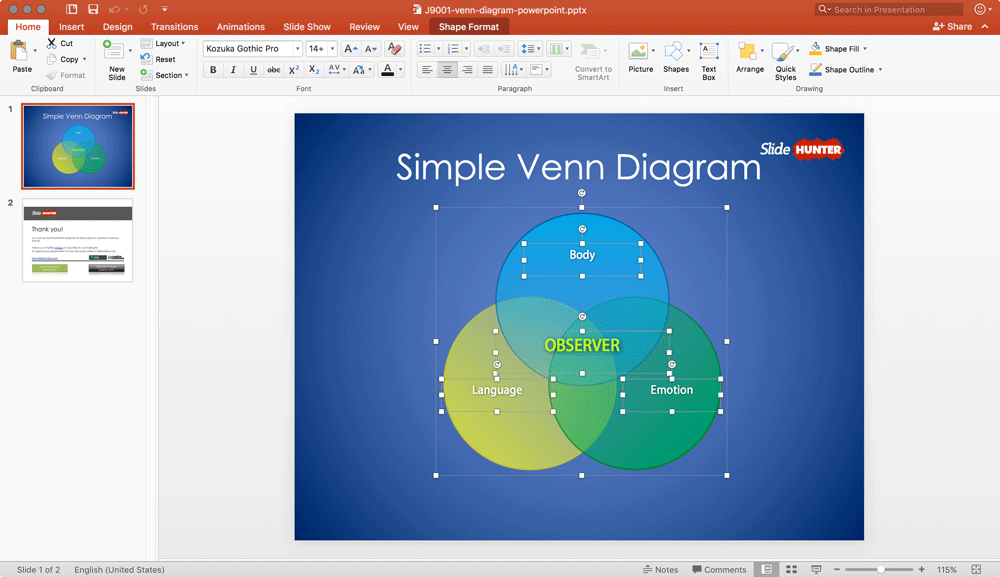 Vast Collection of Presentations in SlideHunter.com
SlideHunter is a big repository of various kinds of business PowerPoint slideshow templates. This diverse collection is not only convenient, but also highly useful to professionals in across various industries. From brand-oriented templates that display specific company logos to job-specific ones that will give any veteran a sigh of relief for the convenience and ease-of-use it brings, there's a template for everyone.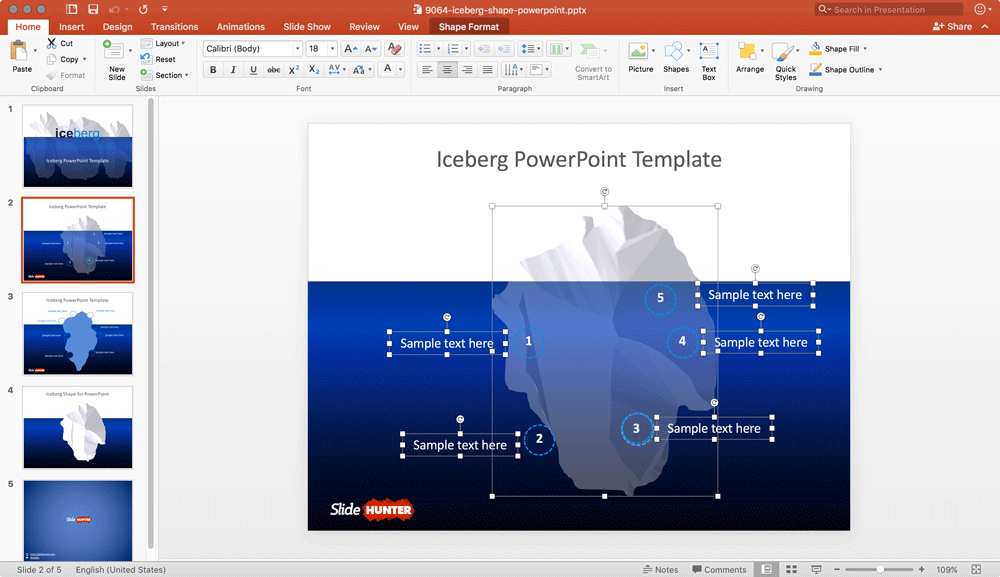 A quick look at the homepage alone opens you to dozens of categories to help you locate the right template you're looking for within just a couple of minutes. There are collections of templates with Abstract, Geometric, Nature, Technology, and Education themes, among many others. You can also search for specific topics or themes that you are looking for, such as Venn Diagram Template, and the results bring many useful sources from which to begin your very own presentation.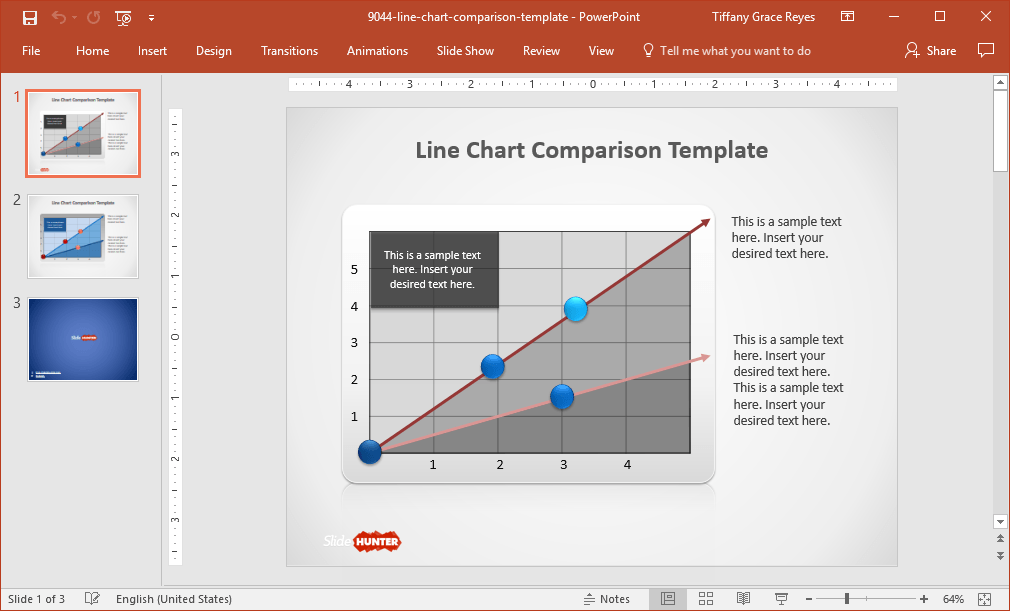 SlideHunter.com templates are great because not only are they free, but they are also designed by professionals and carefully chosen to give you premium, polished, and complete templates specifically created for PowerPoint. This means whether you are after standard or widescreen projections, there's a beautiful template waiting for you. The templates are also highly compatible with most PowerPoint versions in use today, and those with older versions can still enjoy the template's features, thanks to backward compatibility.
Inasmuch as presentations are about content as it is about style, it is therefore an imperative that your very own presentations not only evoke your company's brand but also become interesting and convincing enough for your audience. Presentations are notorious for being boring and counterproductive—and you should be able to prove that wrong with yours, slide after slide.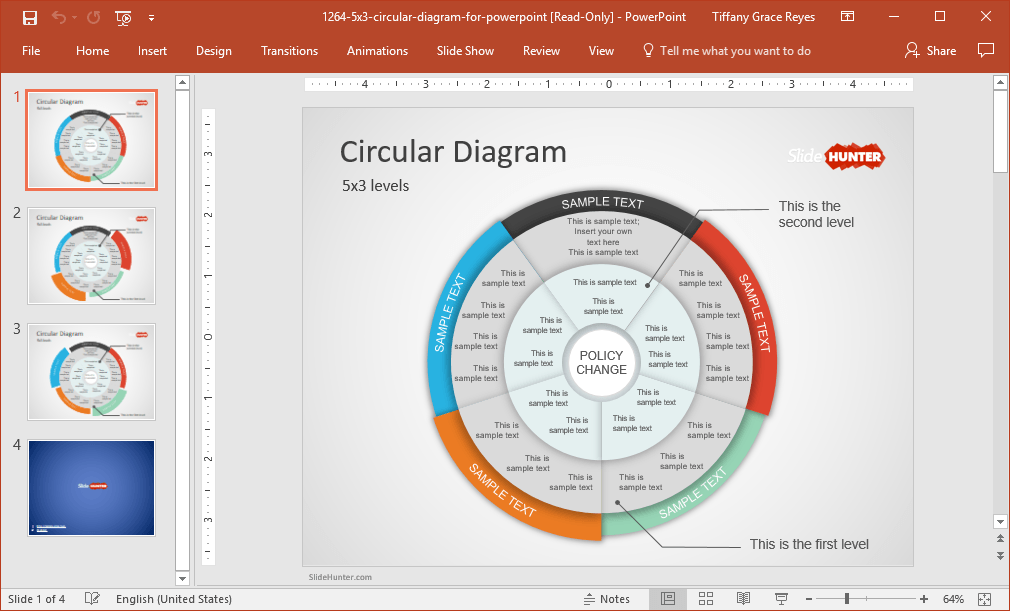 Professionally Designed and Carefully Handpicked Template Collection
From school experiment reports to SlideHunter has a wide range of templates that will ensure that your presentations look polished and professional every time. The templates come with their own themes, while the slides are already organized to suit whatever specific purpose you have for your presentation.
There are templates that have specific functions, whether for education, business, or personal use. These templates provide you a ready-made blueprint that will significantly cut down the time it takes for you to create one complete deck. All you have to do is to follow the flow of the template, as indicated in the headers in each slide. There are also premade visuals, such as tables, charts, and diagrams to help you keep your presentation concise and more interesting for your audience. These visuals help not just in adding a wow factor to your slideshow, but also help your audience for easier understanding and information retention.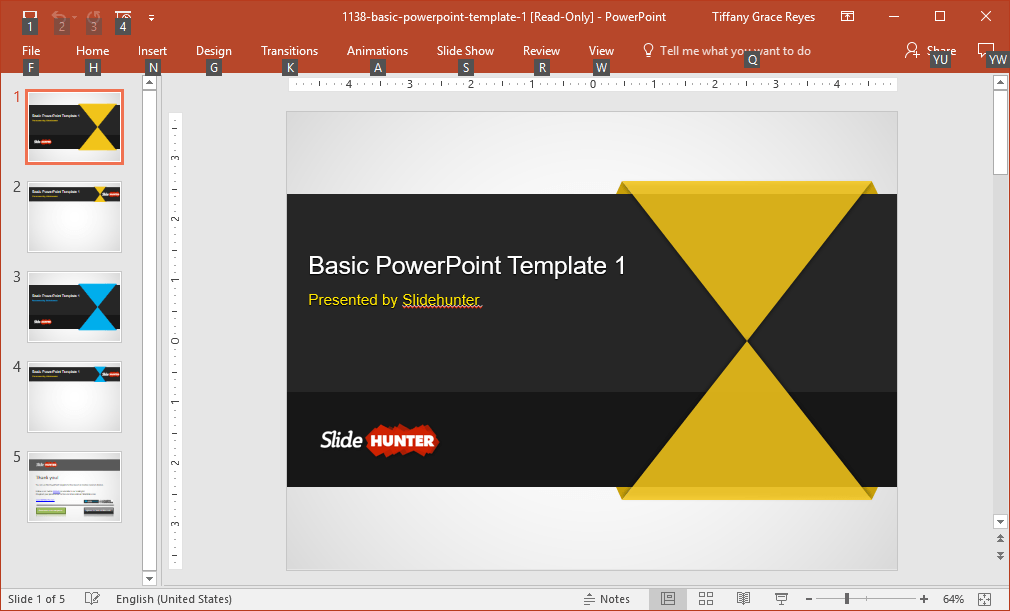 If you're looking for a universal slideshow template, however, there are also a vast collection that can be found on SlideHunter. This kind of template can be used for any purpose you may have, and you would find this especially useful if you are tasked with creating the same kind of PowerPoint decks on a regular basis.
These templates are easily customizable, as you will find some of the templates coming with their own set of variants to suit your preferences. You can also change things up yourself by editing the backgrounds, changing the formats, and choosing your own set of styles. You can also use your own color scheme, especially for the visuals, as well as insert your company or organization logo and slogan.
You can get started with your own presentation by downloading your own template at SlideHunter.com.