Hideman VPN Review
We humans are an inquisitive lot. Tell a group of people that they can't do something and questions will be asked, rules will be broken, and chances are, that they will end up doing what they're not supposed to do just for the sake of it.
In the current age of the internet, a VPN or a Virtual Private Network is something that aids us to do that exact thing. That is, access stuff we're not supposed to access. Be it websites that have been blocked by your employer or websites that are illegal to obtain in your country (torrents wink wink) Nothing is impossible they said, well said.
What is a VPN?
Typically, when you connect to the internet, you first connect to your internet service provider, which then connects you to any websites (or other web resources) that you wish to visit. All your internet traffic passes through your ISP's servers and can be viewed by your ISP.
When using a VPN you connect to a server run by your VPN provider (a "VPN server") via an encrypted connection (sometimes referred to as a "VPN tunnel"). This means that all data traveling between your computer and the VPN server is encrypted so that only you and the VPN server can "see" it. So, therefore, you spoof the website into believing that you're accessing it (the site) from a location say Texas, whereas you're just chilling in Tamil Nadu.
Hideman VPN Review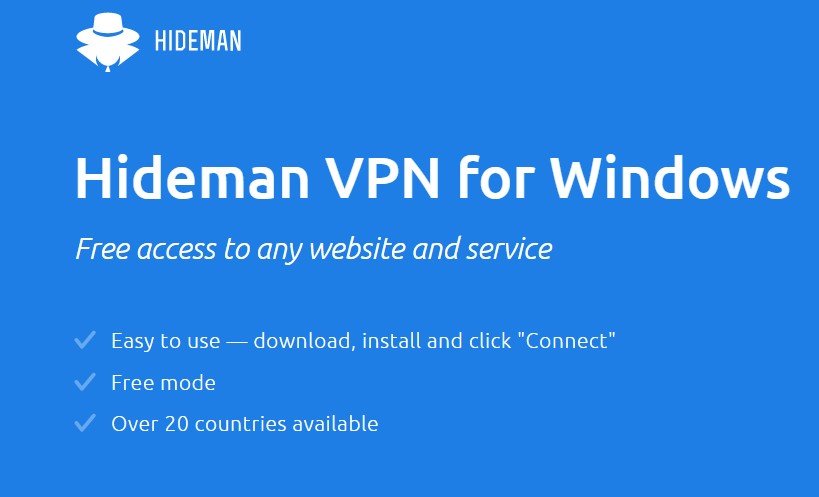 Hideman VPN is free to use VPN service that lets you do everything mentioned above for free. Yes, you read that right FREE.  (Okay well, not completely free. There is a premium service available. But hey!) You can switch up your IP address whenever you like and access whatever website you need to access. Available on all platforms, mobile and computer, this VPN app is one to try if you're on the lookout for easy to use free VPN services.
Product Features
Remove restrictions
Access any blocked websites, games, and services without speed or bandwidth constraints. All features are included in the free trial and premium versions of the app.
Torrents, Tor and I2P
Download torrents without penalties or restrictions. Access .onion and .i2p resources without additional configuration.
Free mode
7 hours of open access for new users, plus 1 hour each day.
Simple to use
Apps for Windows, Android, iOS, and Mac. Simultaneous use of a single account on four devices.
Security and anonymity
Personal data is protected from interception by strong encryption. Hide your real IP address.
Save bandwidth
Block malicious websites, advertisements, and banner ads in games and apps. Conserve bandwidth by as much as 25%.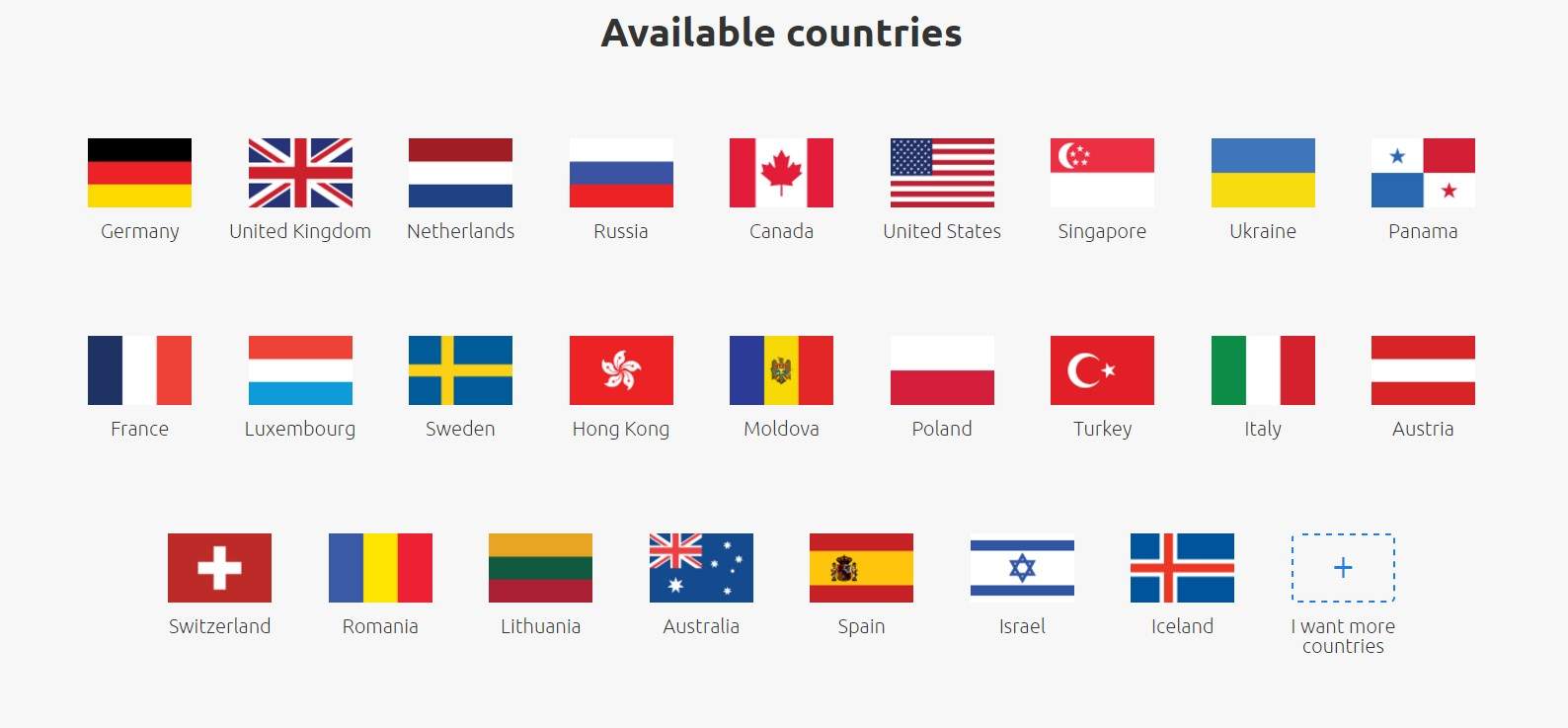 Hideman VPN Pricing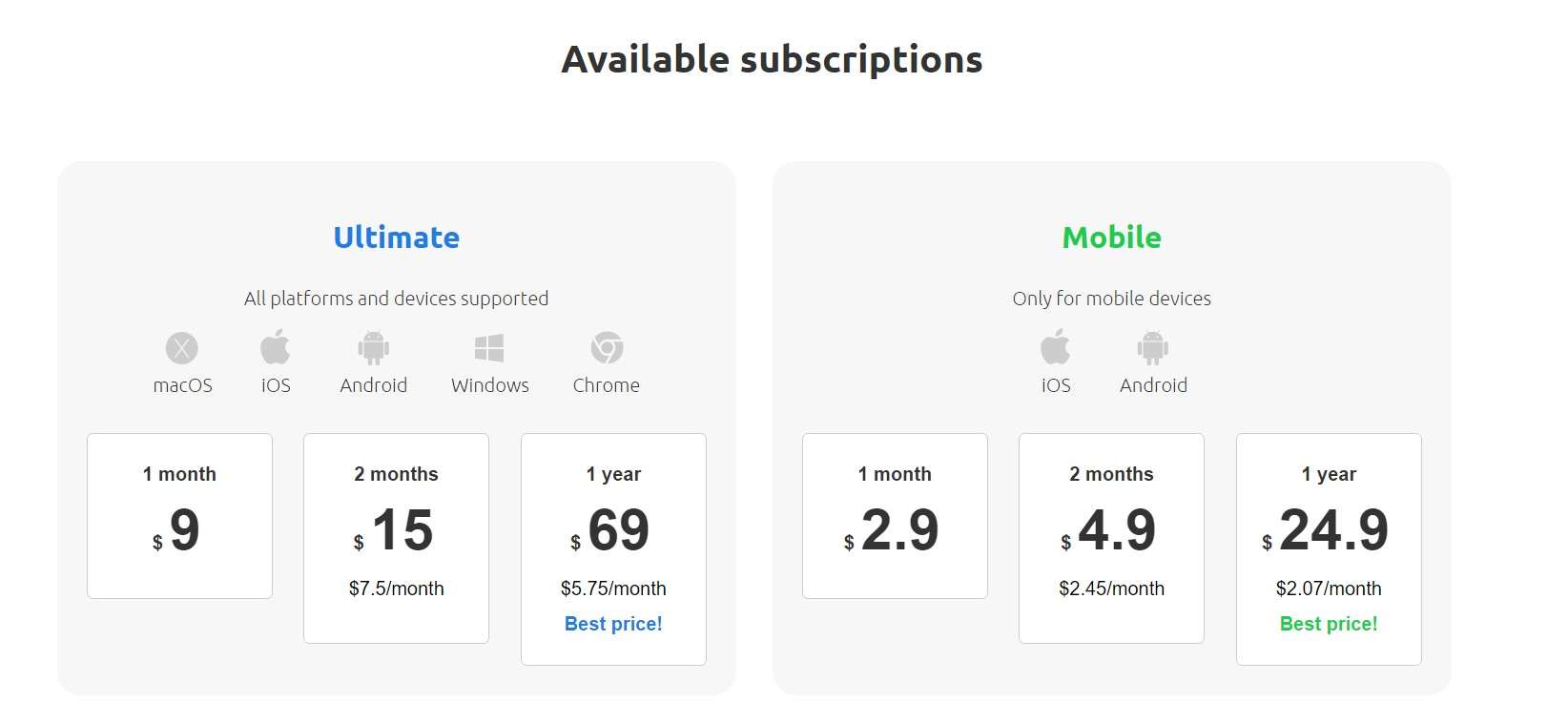 Conclusion: Hideman VPN Review
All in all Hideman VPN is a complete and through VPN app that won't let you down, whatever the scenario. As mentioned before the app comes with a Free mode that you can bump up to a Hideman premium account if you are satisfied with its performance.
In conclusion. The app is FREE. It won't kill you to try it out, will it?