Have you ever come back from a vacation and realized that there are now hundreds of new photos on your phone or camera that you don't know what to do with? Even though you're eager to share them with your friends and family, just looking through them seems like a daunting task that would take hours out of your day.
However, there are photo editing platforms that exist to make the process of a bulk edit far easier and faster than you could imagine. Read on to learn all about the top photo editing platforms for bulk editing and our easy guide on how to use them!
What is Bulk Editing?
Bulk editing is the process of editing multiple photos quickly. Most of the time, photo editing software allows you to edit photos all at once. Any changes you make to one photo are reflected across the ones you've selected. You also have the option to make edits to a photo, making sure that those are the edits you like, and then applying those edits to the rest of your photos when you're finished.
Bulk editing is best to do when you have a batch of similar photos. This means that the majority of them have similar:
Lighting conditions
Subjects
Colors
Some people may feel hesitant about bulk editing because they feel that it might not do all of their photos justice. If your photos are similar, then the bulk edits you make will be just as good across the board. The best part is that even if you don't like the edits on some of your photos, you have the option to go back and make more specific adjustments.
This still shaves off the substantial amount of time it would have taken to look at each photo and edit them individually.
The Best Photo Editing Platforms
Now that you know all about bulk editing and a bit about the process, here are some of the top photo editing software that allows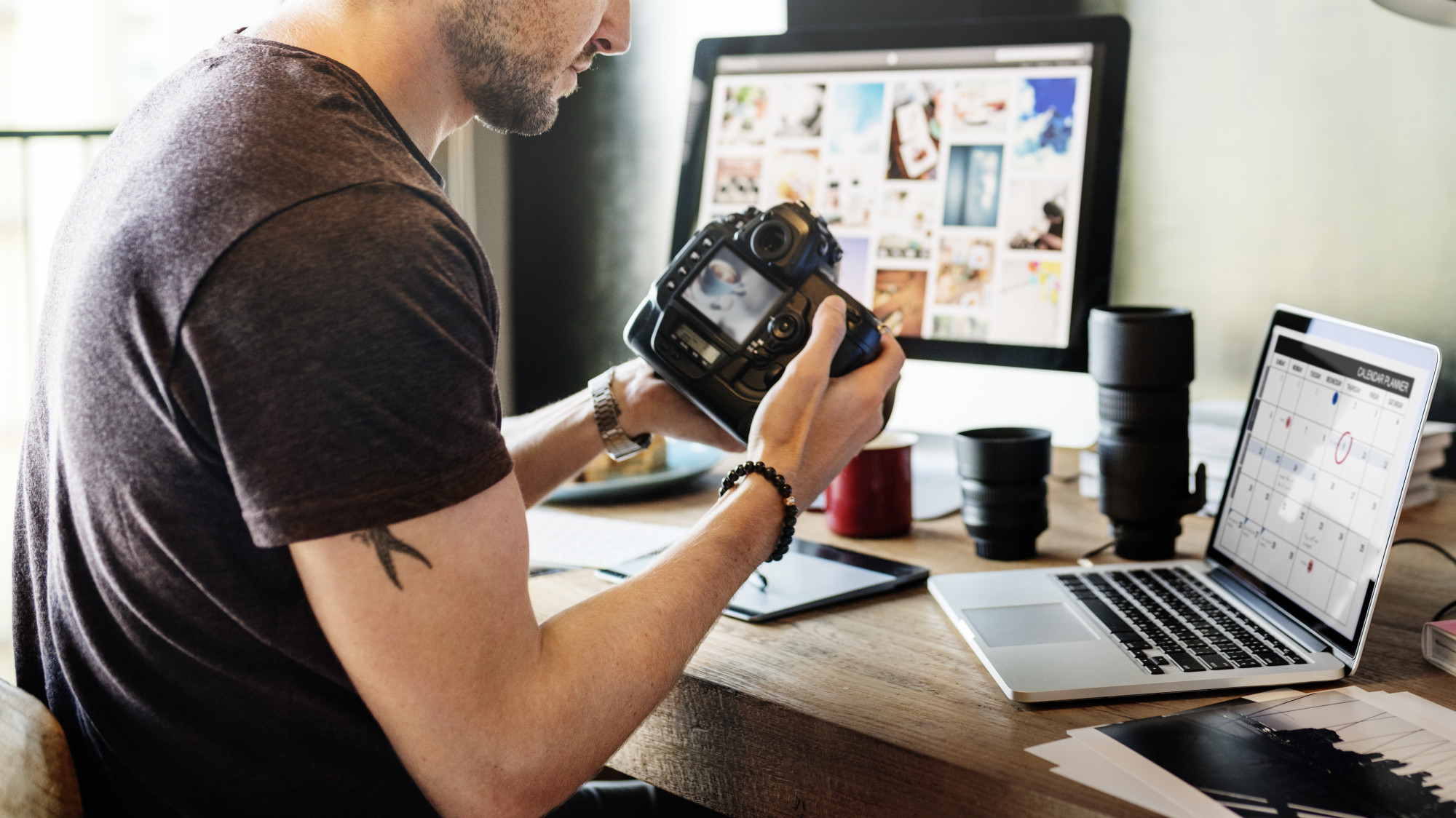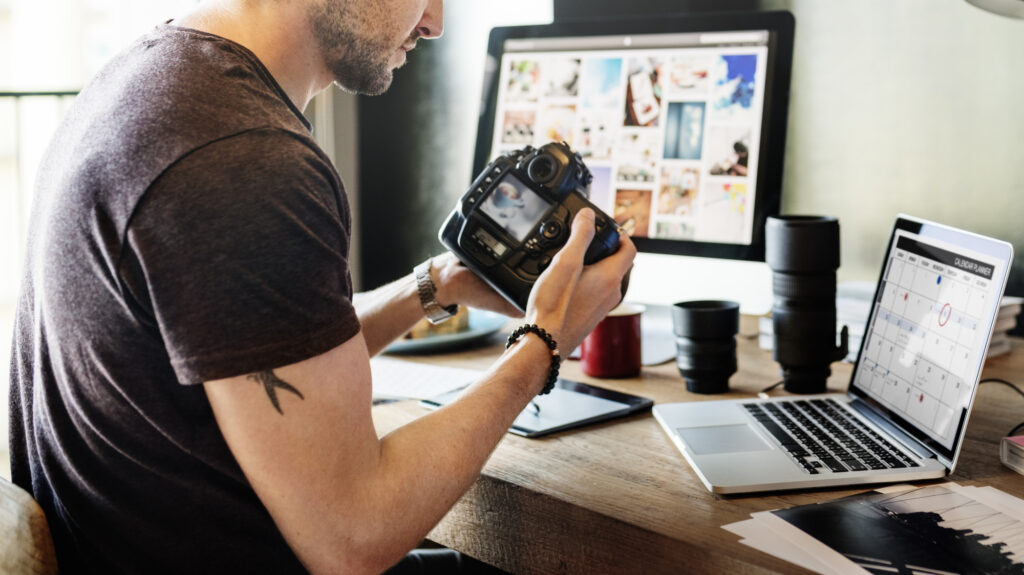 you to bulk edit photos. Some of these are for Windows while others will only work on a Mac. If you find that your computer is slowing down when you try to batch process your photos, shop for a new one with Black Friday deals.
ImBatch
As one of the most popular free tools, ImBatch gives you the ability to create tasks for automatic editing. These tasks include resizing, cropping, and converting from one image file to another. If you're looking for advanced image editing tools, ImBatch also offers the ability to adjust curves, sharpen the image, auto-enhance, and more.
Although it may take some time to set up your tasks and adjusting to the user interface, the company offers video tutorials on their website to get you started quickly.
Sizerox
Sizerox is for macOS computers. It's described as a "simple but powerful" photo editing solution when you mainly want to quickly share your images with friends, family, and colleagues. Sizerox can help you:
Resize
Rename
Crop
Watermark
Rotate
Although it doesn't have any powerful photo editing ability, you can consider this the last stage of your photo editing process. Wedding and real estate photographer professionals can also utilize Sizerox if they're getting images ready to send. We like the watermark ability so that they can share them on social media with some protection from stealing.
EasyBatchPhoto
Unfortunately, EasyBatchPhoto is a macOS exclusive photo editing software, but if you happen to have a Mac you'll be impressed by its intuitive and robust features. Besides scaling and conversion, the software enables you to edit the photos with some basic features. It's also able to handle raw files such as TIFF.
One of the best parts of this software is that you can create profiles based on commonly used editing actions. This way, you don't have to remember the settings you used if you frequently capture hundreds of photos from events or vacations.
Pixillion Image Converter Software
If you're looking for a simple, fast, and affordable way to convert your image files, Pixillion works on both Windows and Mac. The software is able to convert files to:
JPG
PNG
GIF
PDF
BMP
TIFF
And more
The best part is that the description states it's a "one-click process" that also enables you to preview the files before you convert them and export images. You'll be able to change their dimensions as well as the compression settings so that you can still enjoy high-quality files.
Although Pixillion doesn't have any robust editing features, you can add captions to your photos as well as filters. With this in mind, it's best to use as the last step in your image editing process or as a way to quickly store vacation photos or older archived photos that don't need image editing.
SunlitGreen BatchBlitz
Don't be fooled by the name–SunlitGreen is actually a powerful imaging editing program that allows you to edit multiple photos all at once. It's described as a powerful and efficient method for editing photos with an intuitive user interface, metadata support, and the ability to customize batch actions.
We like the fact that this photo editing software gives you the ability to make color corrections as well as rename and resize image files. Even better, SunlitGreen comes with the ability to categorize and organize photo files based on Exif or IPTC metadata. This means that photos can be automatically categorized based on the time of day they were taken.
Photos can also be starred. Afterward, you can tell the software to only edit photos that have four or five stars and skip the rest for an even faster batch process.
Adobe Lightroom Classic
Last but not least we have Adobe Lightroom. The Classic version is what Adobe calls its desktop version, and for an affordable monthly fee, you'll be able to quickly edit photos on Windows and Mac with a tool that even the professionals use.
Lightroom is best known for its easy to use sliders that allow you to make quick and specific adjustments to your photos. The Lightroom Catalogue can also be organized into folders and sub-folders, making the organization a breeze.
The best part about Lightroom is that it makes batch editing simple. You can edit a photo and then copy those edits to apply to the rest of your photos. You also have the option of editing a photo and automatically transferring those edits to other photos you've selected as you worked.
Even better, Lightroom has a "presets" option that enables you to save any edits that you like as a custom preset. Later on, all you have to do when you're in the Develop module is to click on that preset once to apply it to multiple photos at a time.
How to Bulk Edit Photos
If you've never bulk edited photos before, we recommend starting with free software so that you can get a feel for the process and see if it's right for you. If you find that you frequently bulk edit images and want a solution that lasts, we recommend investing in a reputable image editing software such as Adobe Lightroom Classic.
Once you've chosen your software, your first step will be transferring your images to your computer. If you used your phone, Mac has the ability to AirDrop photos. You can also connect a USB cable from your phone to your computer in order to import images.
Transferring Images
After making sure both are on, a folder or prompt should show up on your desktop that enables you to import the photos or drag and drop them onto your computer. We recommend naming your folder with the date as well as where the photos are from. This will help you with organization in the future if you're trying to find a photo from a particular or event or vacation.
When your photos are done downloading, open up the software of your choice, and get started. How you proceed depends on the software, but they will typically run a tutorial for first-time users. If there's no tutorial, you can typically get started by clicking on File and then finding a "new" option.
Bulk Edit Your Photos to Save Precious Time
If you have hundreds of photos saved on your phone or computer, learning how to bulk edit with the right software will save you a substantial amount of time. For instance, if you know it will take you five to ten minutes to edit one photo, consider how long it will take with 100 images–it could take you up to 16 hours!
Bulk editing takes that 10 minutes of editing and applies it to all of your photos at once. Not only will you have the time to edit all of the images you want, but you'll also be able to post them to social media, print them for relatives, and email them to coworkers. Images are meant to be shared and enjoyed–not gathering dust on your computer.
Ready for more photo editing tips? Keep reading our blog for more informative tips and tricks!