Data can be at risk, especially if you're implementing remote work. You can do a few things to help keep your data safe when working remotely.
Work has been evolving continuously over the last century. And with each new evolution in work – be it the introduction of the assembly line or the rise of the digital age – comes a new set of risks to data. Data protection has become a core priority for most companies since the beginning of digitalization.
While the work-from-home model has been around for a while now, it's only in recent years that companies have started to embrace it fully. And with the COVID-19 pandemic forcing even more companies to adopt remote work, data protection has become an even more pressing concern.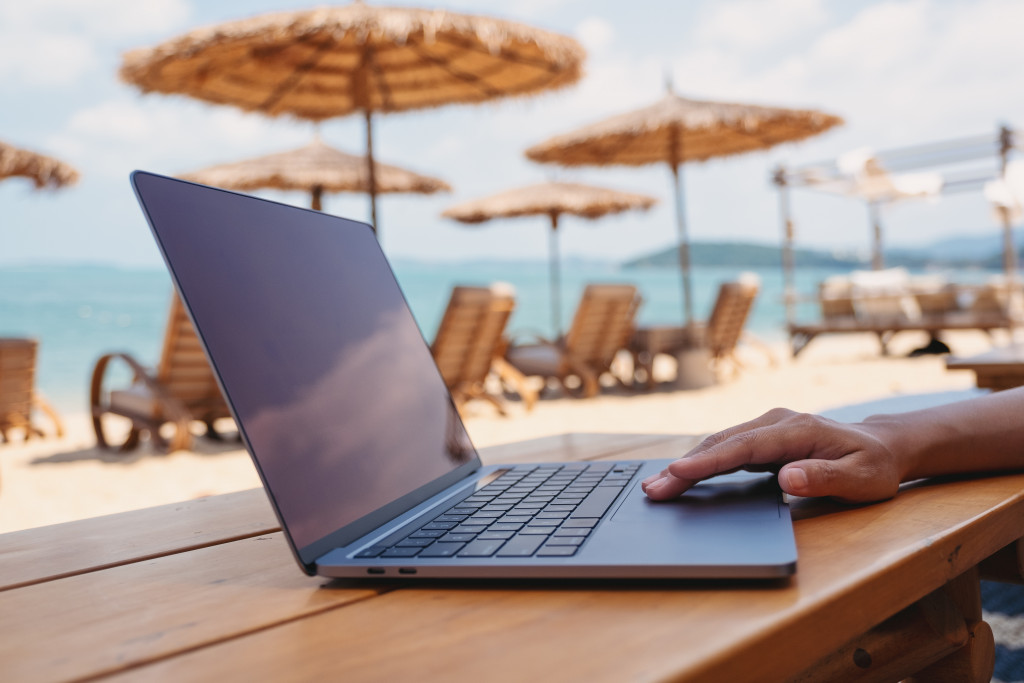 And while working remotely has its perks, it also comes with unique risks. So, how can you protect your company's data if you're implementing remote work?
1. Hire trustworthy people
Trust is the foundation of any good working relationship, including the relationship between a company and its employees. If you're going to allow your employees to work remotely, you need to be able to trust them to do their job without putting your data at risk. This means carefully vetting every person you plan to allow access to your company data.
For example, if you're creating a new game for a mobile platform, you would want to outsource game developers from a reputable digital service outsourcing company. They should come from a firm you can trust to create a high-quality product without compromising your data. Or perhaps, if you need customer service representatives to field calls, you'd want to look for a call center with a good data security reputation. This way, you can be sure that your data is in good hands.
2. Educate your employees
Rapid technological advances have made it possible for more and more employees to work remotely. While this arrangement has many benefits, it also poses a new challenge for companies regarding data security. After all, sensitive customer and financial information are now being stored on laptops and other devices, often outside the office.
As a result, businesses must take steps to protect their data if they're implementing remote work. The first step is to educate employees about the importance of data security and the dangers of sharing information electronically. Additionally, companies should develop policies and procedures for storing and sharing data securely.
Finally, businesses should provide employees with the resources to keep their devices safe, such as up-to-date antivirus software. By taking these steps, companies can help protect their data and their business in the ever-changing world of remote work.
3. Use secure networks
There has been a growing trend of companies implementing remote work policies recently. While this can have many benefits for both employers and employees, it also creates new cybersecurity risks. Using secure networks is one of the most important things you can do to protect your company's data if you're implementing remote work.
Ensure all employees are using VPNs when accessing company resources remotely, and consider using two-factor authentication for an extra layer of security. In addition, make sure that employees are aware of the dangers of phishing attacks and educate them on how to spot and avoid them.
Taking these precautions can help ensure that your company's data remains safe even if your employees are working remotely.
4. Keep your data backed up
According to research, the average data breach cost in 2020 was $8.64 million. This was a large amount of money, but it could have been even worse if the companies affected didn't have their data backed up.
Backing up your data is one of the most important things you can do to protect it. If you're implementing remote work, be sure to use a secure backup solution that will keep your data safe in case of a breach. Additionally, consider using a cloud-based backup solution so that you can access your data from anywhere.
5. Use security software
In today's business world, data is everything. Companies rely on data from customer information to financial records to make critical decisions and stay competitive. However, data can also be a liability if it falls into the wrong hands. Companies must protect their data, especially if they're implementing remote work.
One of the best ways to do this is to use security software. Security software can help to encrypt data and prevent unauthorized access. It can also help to track activity and identify potential threats. By taking advantage of security software, companies can help to keep their data safe from cyber-attacks and other risks.
The use of security software should be a part of your company's policy and procedure if you're implementing remote work. This will help to ensure that your data is protected and that your business can continue to run smoothly.
Protecting your company's data is an essential part of implementing remote work. By taking some simple precautions, you can help keep your data safe and secure. Regarding data security, it's better to be safe than sorry. Following these tips can help ensure that your company's data is well-protected against any potential threats.