Online Video Download Tool
Ever wandered around looking around for a converter that you can download so as to download or convert your favorite YouTube videos?
Have these searches reached no fruition and ended up with you on a website that most likely is a spam? You know. The one's that ask you to complete a "survey" before you can actually download the software?
If you have encountered one or all of the above-mentioned situations you are likely to have wondered if there is a more direct approach available.
Well, there is. You can do most of the things the app's do online without having to go through the headache of filtering through countless spam websites or having to download and install a software.
Now there are countless websites that do the job in question And we're here reviewing one of the best one's around.
We're reviewing KeepVid.com
KeepVid Online Video Download Tool Review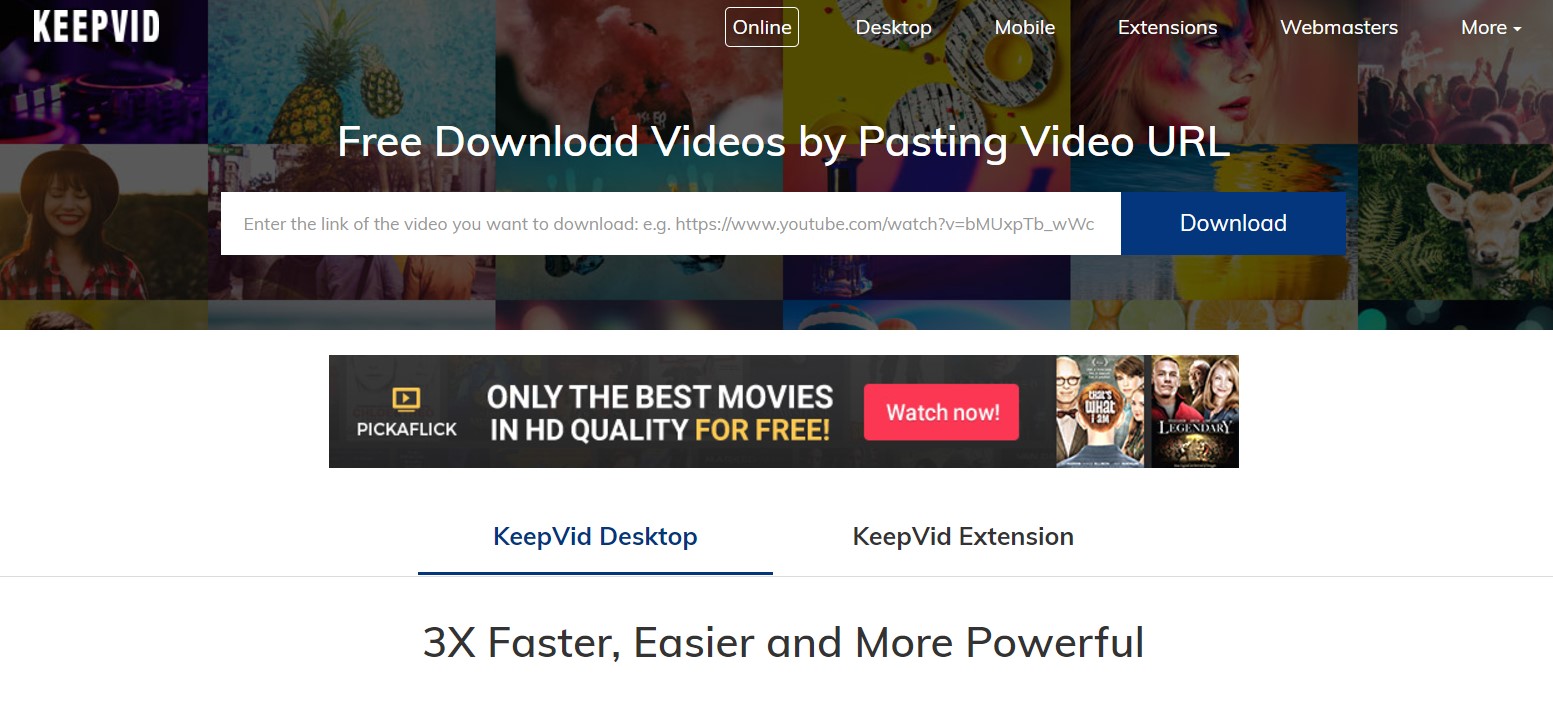 Now the first thing one notices when you get onto the website is the smooth clean interface.
I mean sure the interface could suck and yet you'd use the website if it was getting the job done, but it's the little things like this that make KeepVid Online Video Download Tool one of the best in business.
What you notice first hand right at the header of the website is a toolbar where you can paste the link of the video you want to download/convert.

This works quite simply.
You copy paste the link of the video into the toolbar.

This leads you to the download page, which looks like this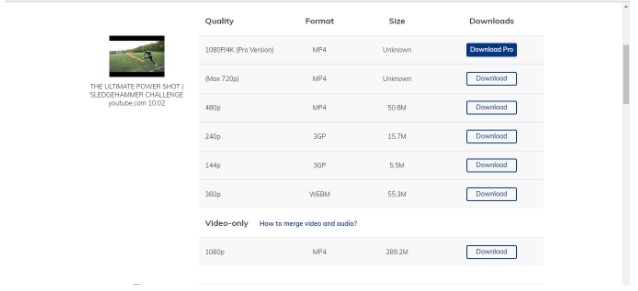 Now as you can see you've got a bunch of options here at hand. You've got the standard 720p mp4 file or the 480p variant. And of course, along come the now pretty underused 3GP and WEBM formats. Which you can download and use as you please.
Note: You can also download the video in 4K ( if the source is 4K) if you sign up for the pro membership. Not necessary. But I'm just putting it out there.
Along with the standard downloads, you can also download the video without audio and vice-versa. Now, this can be helpful for content creators who have downloaded and edit clips from time to time.
Whisper it quietly but you can also download songs in mp3 format. No more having to shell out dollar after dollar for new releases. WHICH I'm not saying is bad, but this option, of course, is for the more thrifty ones.
Now a feature that somewhat surprised me is the inclusion of subtitles. Yes, you read that right. I said subtitles.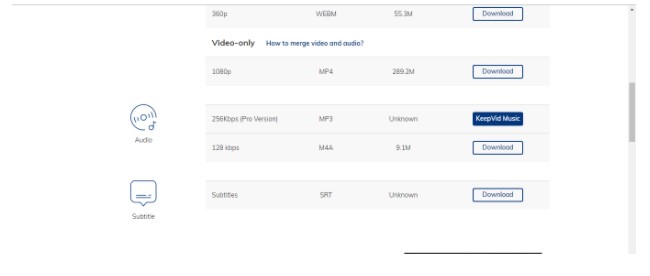 As you can see above the website offers downloads of subtitles, again only if it's available in the source file. This could prove quite helpful while downloading a movie. Not saying that I would personally recommend doing it (there are better ways ;)) but yes, the function would definitely prove helpful as you won't have to go looking around the internet for subtitle files.
Note: Instead of downloading videos and movies you can watch movies directly online on 123movies. In many countries, 123movies was recently banned if you happen to be from 1 such country then make sure to use these 123movies proxies to access the site without using VPNs
KeepVid Browser Download Extension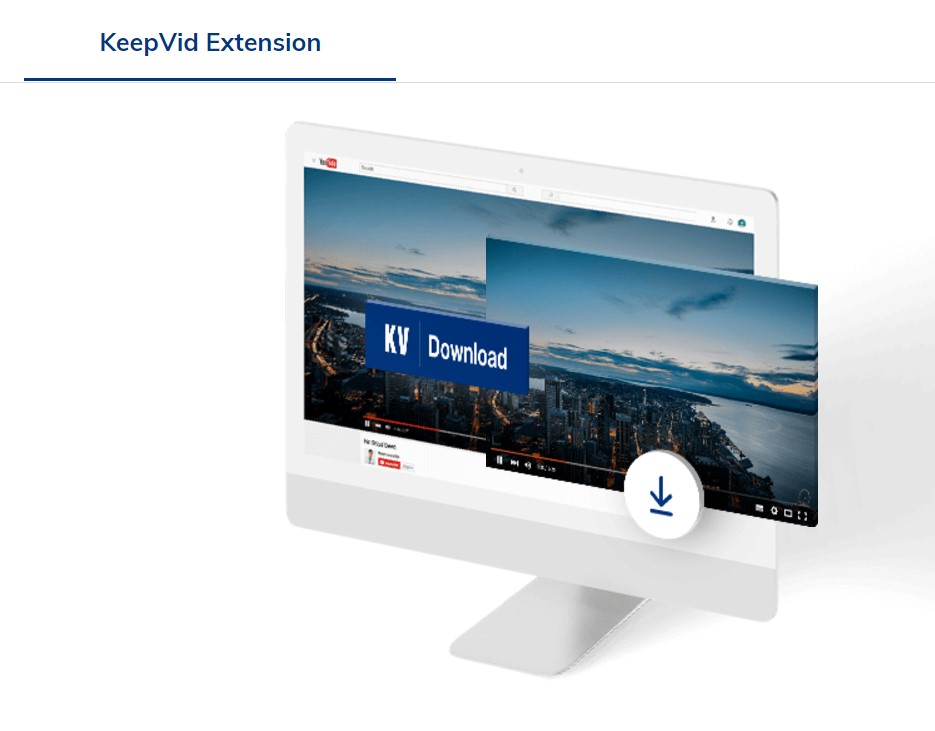 KeepVid also offers a free to use browser extension that allows you to download videos at the click of a button and installing it is no pain either all you have to do is
KeepVid.com doesn't just support YouTube. Hell no, following is the list of supported websites
Youtube.com

Dailymotion.com

Facebook.com

Lynda.com

Instagram.com

Vevo.com

Abcnews.com

Cbsnews.com

Vidio.com

Aol.com

Cloudy.ec

Collegehumor.com

Crunchyroll.com

Discovery.com

Ebaumsworld.com

Funnyordie.com

Genvideos.org

Ispot.tv

Vine.com

Soundcloud.com

Nbcnews.com

Mixcloud.com

Maker.tv

Liveleak.com

Gomovies.to

Vimeo.com

Hotstar.com
The sheer size of supported websites makes KeepVid online video download tool a step ahead of the current competition and which is why I would recommend using this website for all your video downloading/conversion needs.