Video Downloader for Android
Youtube has become of the pinnacle of video sharing. Scratch that. It's the best in business. And when it comes to downloading YouTube videos there are an absolute plethora of online tools you can use. But when you're on your mobile and need to download a video ASAP, whatever the purpose which does you turn to? Using the online tools on your mobile is pretty difficult. Granted some tools have mobile websites, but all of them don't provide you with the best experience. Well, we're here today with one of the few apps available for Android that does the job it's supposed to do and does it well. We're here today reviewing KeepVid Android a free to download app available on Android.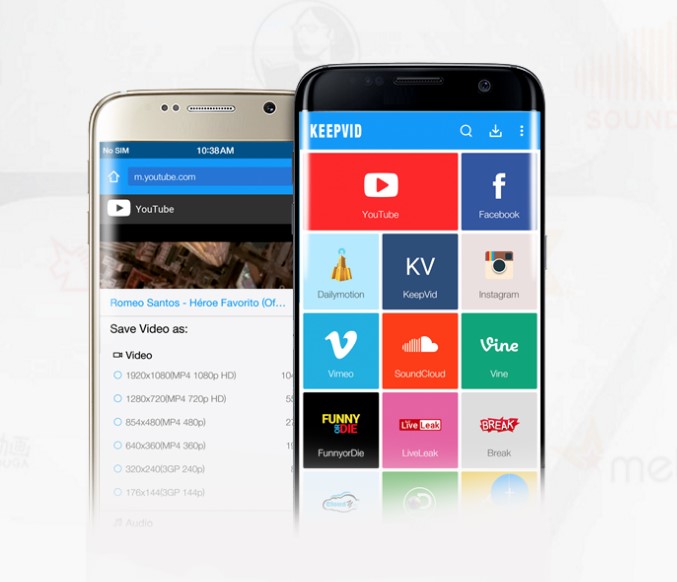 KeepVid Video Downloader for Android – What does it do?
As stated above we're looking into apps, or rather an app that lets users download videos directly onto their mobile devices. The best part is that the user isn't restricted to just YouTube as a source to download videos you could download videos from just about any website as long as it's got a functioning URL. Instagram, DailyMotion, Facebook, Vine(Just included it here to pay tribute to our fallen here feelsbadman)  whatever be the source KeepVid's got you covered. Let's take a brief look at the features: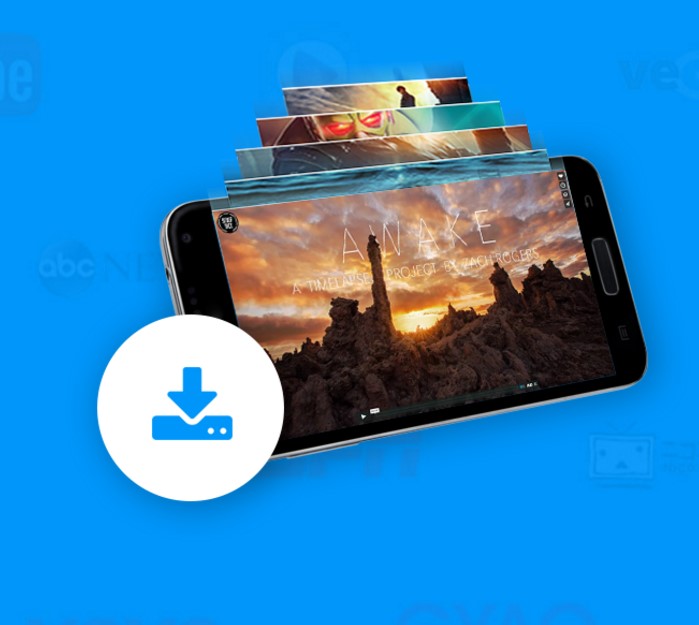 Features
Download videos on your Android device easily and fast.

Full-fledged support to download videos from YouTube, Facebook and other popular video sharing sites.

Search and download videos you want using KeepVid Android without opening any other app.

Download multiple videos simultaneously and dramatically save your time for the download.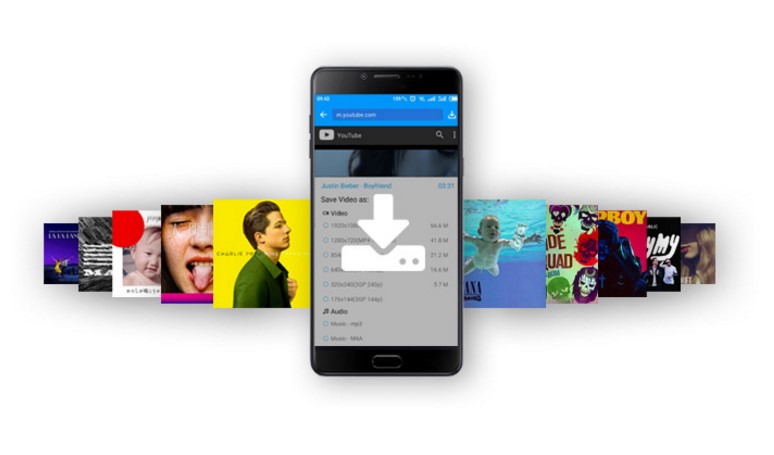 Enables you to download HD YouTube videos on Android, including 1080p, 2K, 4K, HD, and UHD, without compromising the video quality.

Let's you download and convert videos into the mp3 format on the fly. No need to use different application to convert downloaded videos

Download YouTube videos to high-quality MP3 directly.

Enables you to get the music you want without compromising the audio quality.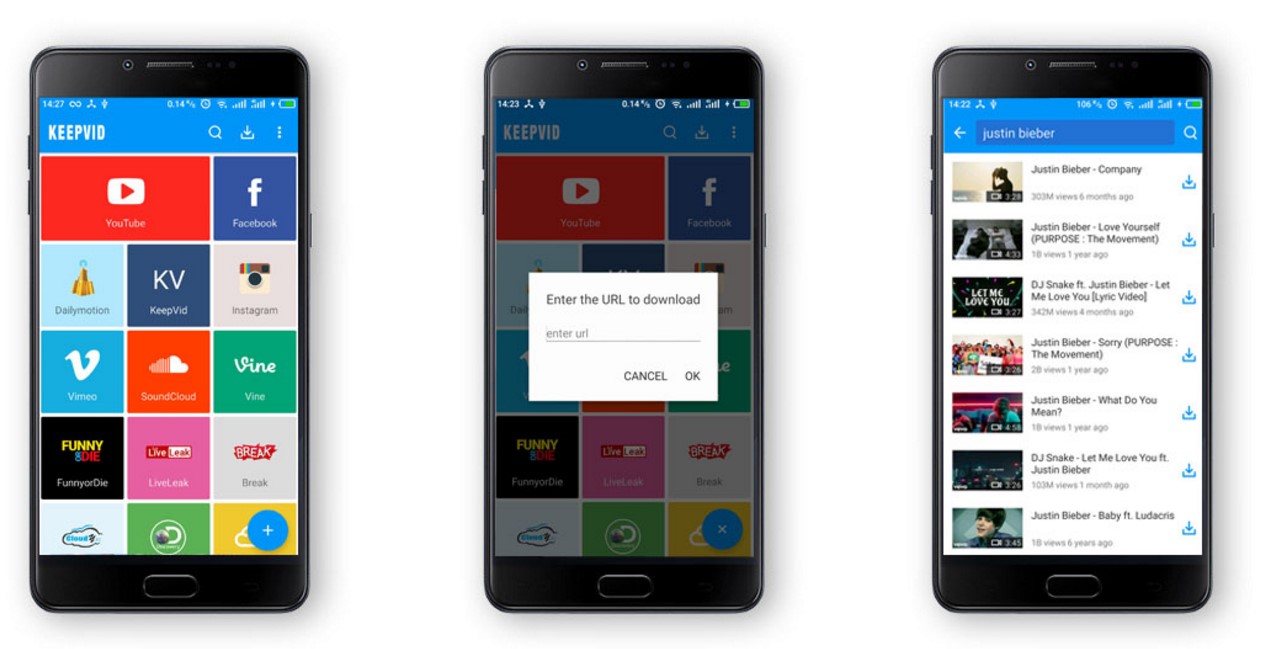 Batch download: Let's you download multiple files at the same time. No need to wait for a video to download before starting another one.

Built-in browser: No need to even close the app to download a video use the integrated browser to navigate to the website you want to go to.

Built-in media player: The songs/videos you download can be played as soon as you download it. No external application needed.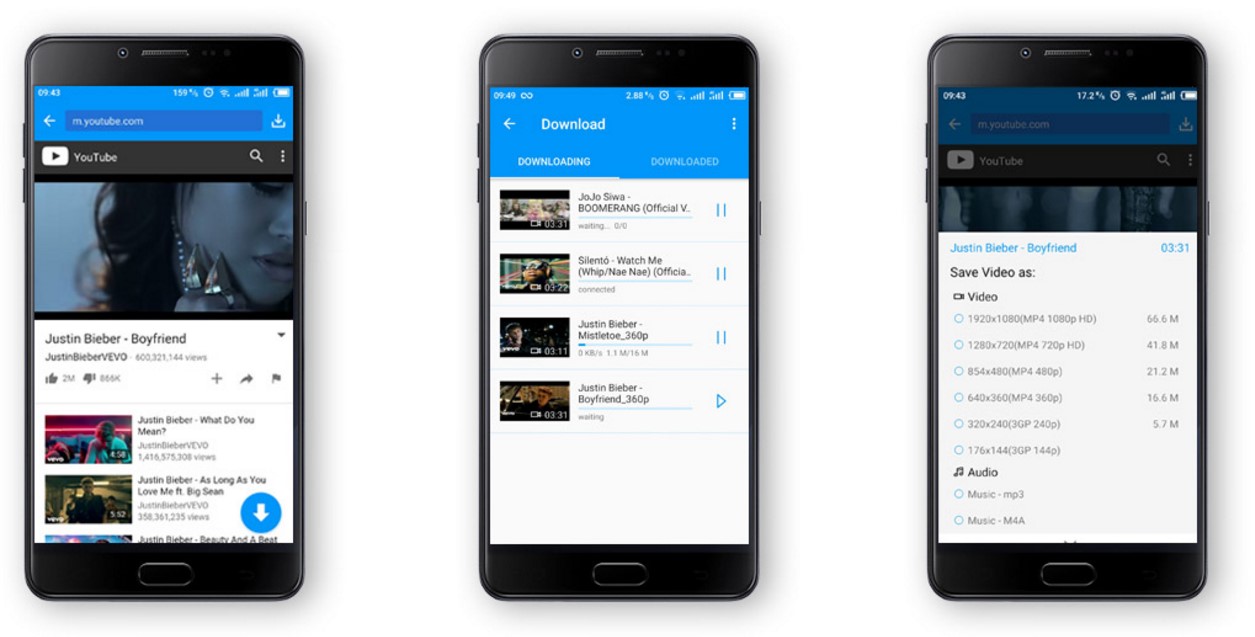 The Verdict: 
KeepVid Video Downloader for Android
The versatility of this app blows one's mind away. It's a video downloader, video converter, media player and web browser all bundled into one. The videos can be downloaded in whatever quality pleases your need (or storage space for that matter)
The converter comes up big for KeepVid. How many times have we had to go onto our computers to download a mp3 file wishing for a better alternative? Well, here it is.
Another major feature is the inclusion of the browser. Which saves one the time and energy of having to switch between multiple apps. The UI is straightforward and clean which makes the experience even better. The Windows 10'esque tiles make the app fun of using.
Regarding the download speeds, KeepVid utilizes the complete bandwidth of your network which many apps fail to capitalize on. Making the download speed considerably better.
All said and done the app is a one-stop solution if you're looking to download videos or music right onto your Android. The app is available for free download on the website and Google Play Store.
There is also a Pro version which gives you the following advantages:
Batch download entire YouTube playlists with one click.

Download Videos from YouTube and other 10,000+ video sites.

Convert YouTube to MP3 and other 150+ video/audio formats.

Download 1080p, 4k and more HD videos with 3x faster speed.