We live in a world where everything we or do is pretty much based on our computers. All our files related to work or our personal lives, basically everything we have is saved up on our computers.
Now that we've established how important our computers are to us, can you now try and imagine something happening to it?
What if the hard drive gets corrupted? What if you lose your laptop?
Ever imagined what you would do in a situation like this? Do you have all your data backed up? Is it backed up on the cloud or on a different hard drive?
If so do you remember all the password that you would require to access all your data?
See when it comes to backing up your data, the process is so long and drawn out that most of us tend to usually ignore the entire thing altogether leaving yourself vulnerable to situations like we mentioned above.
Which is why we're bringing you a review of a software that aims to make the entire process of backing up your data simple and easy and also makes sure that you have a way to restore your PC back to its original state, if it is a viable option.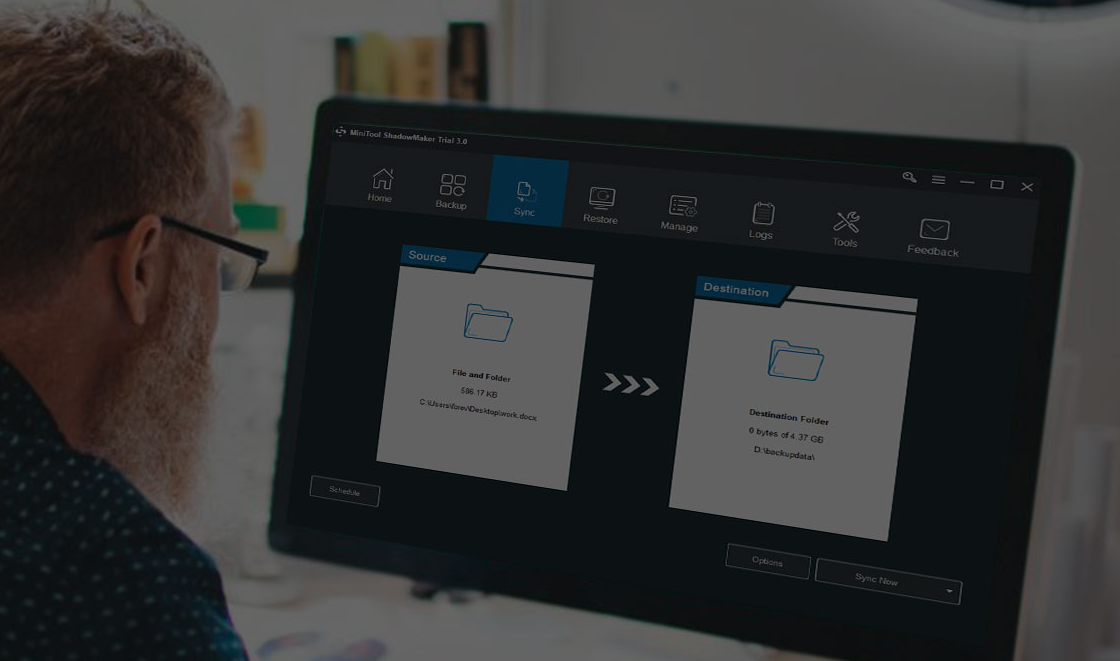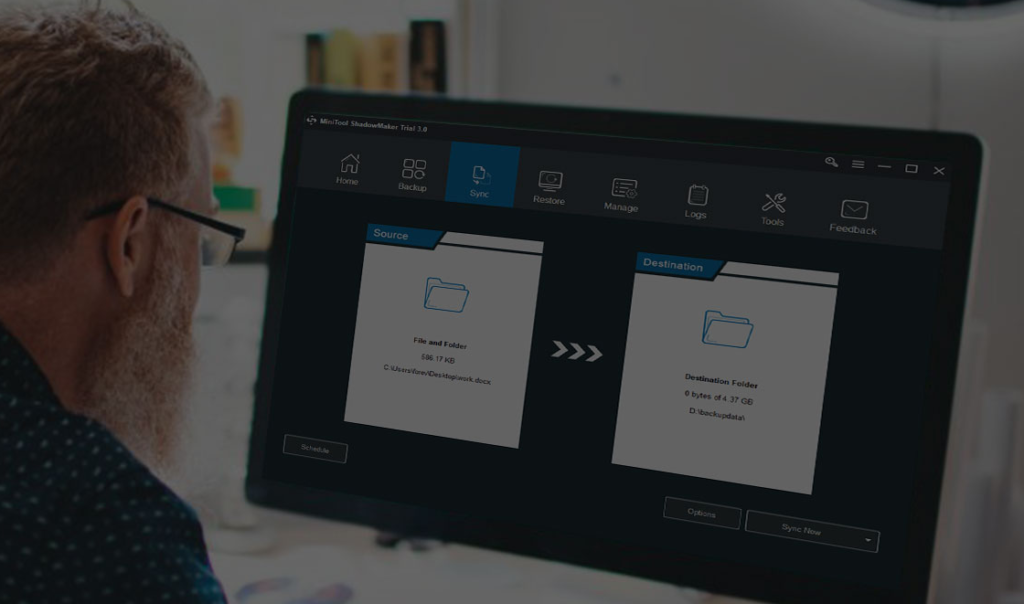 So what is this software called? What does it do?
MiniTool ShadowMaker, is a professional backup tool, that not only backs up your entire Operating System along with your hard drive and all its partitions. It aims to be one of the leading softwares out there that can save you in a situation from where there is no returning.
Features of MiniTool ShadowMaker
Superfast file, system or disk backup
With MiniTool ShadowMaker you get one of the quickest backup services around. This really helps one out because when the computer is taking a backup one can't usually use it. This leads to really long wait times in periods where you could've gotten efficient work done. But with MiniTool Shadowmaker the entire process is superfast giving you the time you need, to get your work done.
File Sync
File Sync is a feature utilised by Minitool Shadowmaker that synchronises files to cloud locations so that even if you somehow manage to lose the physical copy of the backup, you're still safe with all your data backed up onto the cloud.
An option to System Restore
System restore comes in really handy when some abnormality/ system failure leads to you not being able to start up your computer, this is usually in situations when you install the wrong drivers or programs that aren't compatible with your computer. What system restore does is create restorable points every time you install something on your computer, so in the wild case when something goes wrong, you can easily go back to the state you were in before.
An innovative incremental backup scheme
Minitool Shadowmaker retains only the latest backup of your data, so everytime a new backup is created, the old one is deleted so as to ensure that you don't end up losing out on disk space.
Scheduled Backups
Gone are the days of sitting and manually having to backup your software. With MiniTool ShadowMaker you can schedule when and how your PC will backup data automatically and create backup images. This can be super helpful for people who want no interruptions in their routine, simply set the backup time to an hour where you don't use the computer and go to sleep with no worries.
Other features
Disk Clone

Manage Remote Computer

Encrypt images

Add Minitool Shadowmaker to Boot menu
Conclusion
Minitool Shadowmaker is a pretty comprehensive solution when it comes to backing up and restoring your computer. With a whole host of features that impress, we would definitely recommend you to try out the free trial available on their website before going in and checking out the premium version.
Note that this software is only available on Windows at the moment.