If you have a Windows PC then managing your Android device using it is a fairly easy job with Microsoft's Your Phone app. The app helps you in receiving calls on your Windows PC and also transfer some files using your Android device. However, this integration between an Android device and Windows PC isn't very deep and you can perform only a limited set of functions using the Your Phone app. If you have ever used an iPhone and Mac device, you will know how Apple has integrated iOS and macOS that makes it easy for users to perform a variety of functions on their Mac device without even touching their iPhone. However, there is a good news that there are several third-party apps available that offer deep integration between an Android device and a Windows PC. Out of all the such apps available on the internet, I found MobiKin Assistant for Android most user friendly. The app offers several options to integrate your Windows computer and your Android device. What makes this app unique is the fact that it facilitates two-way integration which means that you can manage your computer's data from your Android smartphone and vice versa.
Here are some of the features of MobiKin assistant for Android app that makes it is a worthy app to use if you want to sync your Android device and your Windows PC on a deeper level.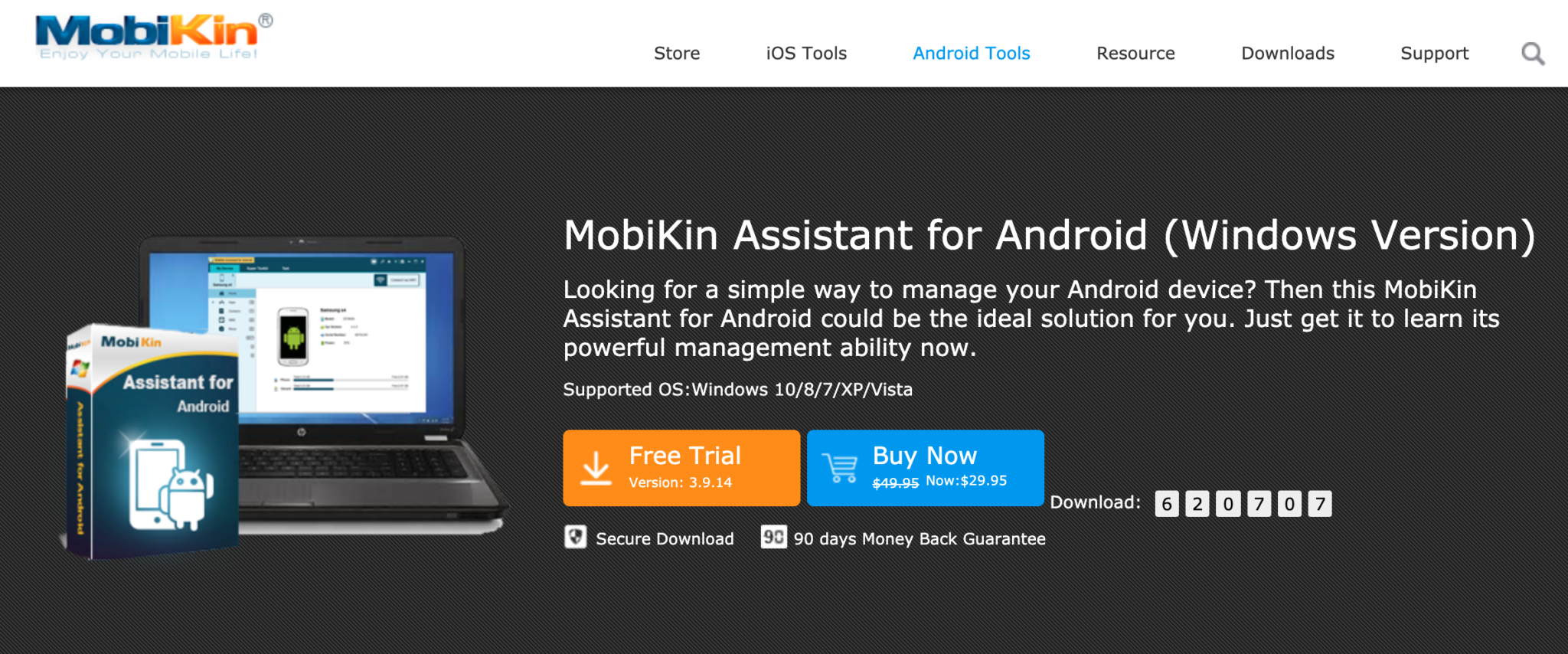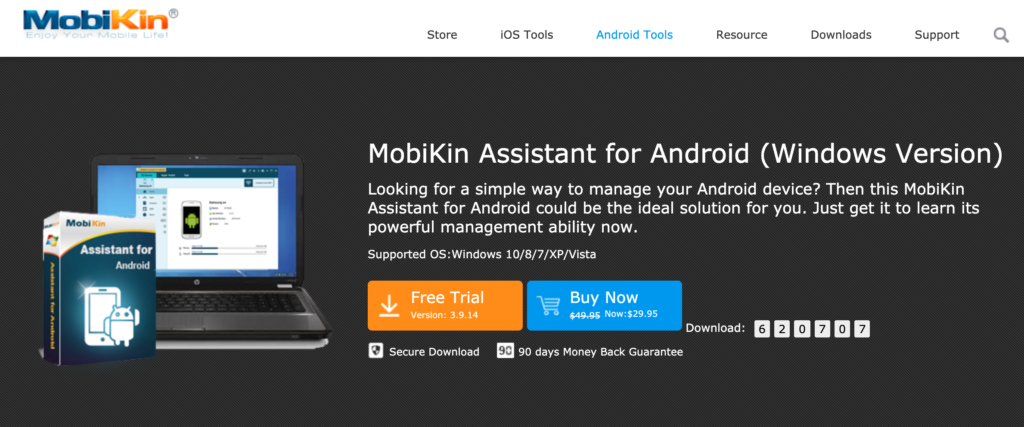 Features of MobiKin Assistant for Android
Backup & Restore Android Data Easily
One of the most striking features of MobiKin Assistant for Android is that you can connect multiple Android devices to PC and backup all data from these devices to your desktop computer with one simple click. With simply one click, you can backup all files from your Android device to computer and you can also restore the backed up files from computer to Android device in just a click.
Manage Your Contacts & SMS Freely
Losing your contacts and SMS can be painful. Thanks to MobiKin Assistant for Android, now you can export all your important contacts to computer and save them as HTML, VCF, CSV, BAK, Outlook or XML format. You can also Import phone numbers that are saved as BAK, XML, Outlook or VCF format from PC to Android.
Organize Your Apps without Limitation
Managing an app on your Android device becomes a fairly easy procedure with MobiKin Assistant for Android. You can Install or uninstall APK files on your Android phone through desktop computer with one simple click. Moreover, you can also backup Apps from Android phones & tablets to computer selectively or in a batch.
Add or Delete Playlists
MobiKin Assistant for Android makes the life of music enthusiasts easy with its "Music" option using which you can add or delete playlists and manage your songs on computer at ease.
Save Screenshots
With MobiKin Assistant for Android, you can capture your phone screen and save the screenshot on your computer with one simple click.
MobiKin Assistant for Android is compatible with almost all popular brands of Android devices such as Samsung, HTC, Motorola, Sony, LG, Huawei, etc.
Pricing
MobiKin Assistant for Android (Windows version) can be purchased for just $29.95 and there is also a free trial available so that you can test the features of the app before spending your hard earned money. The app is supported on Windows 10/8/7/XP and Vista. 
If you want to integrate your Android device to your Windows computer then we highly recommend MobiKin Assistant for Android app. With its large set of features, you get a complete control over your Android device using your Windows PC.