When it comes to being a music lover and listening to it online like YouTube or any other sites may get frustrating because of not having an internet connection every time. And so you want all of your favorite songs right in your phone memory.
But thanks to those music downloading applications that help us to download them for free. But these days there are a large number of such applications and hence it's quite difficult to find the best one which have the perfect user interface, easy downloading, accurate searching and covering more and more number of songs. Well, you need not worry, we have sorted it down for you.
1) 4shared Music
One of the most downloaded and talked about free music downloaders is 4shared music. This app's library consists of around 6,000,000 tracks, which is a huge collection. 4shared provides free cloud storage of 15GB where the downloaded songs are stored and are available for offline listening. You can even add your own music to this cloud.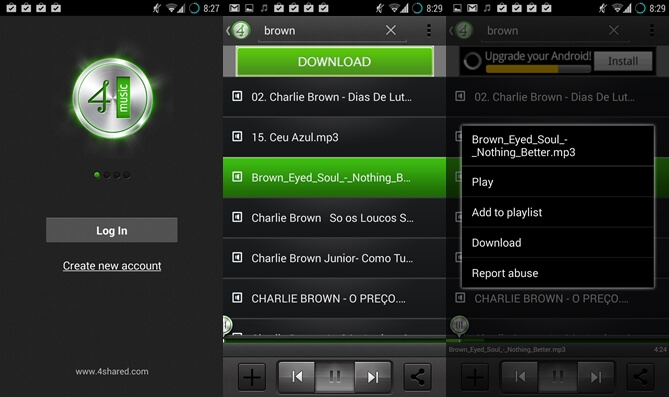 2) Music Download Paradise Mp3
Music paradise provides a basic UI but offers a huge library. This app also consists of a music player and a download manager for simultaneous downloads.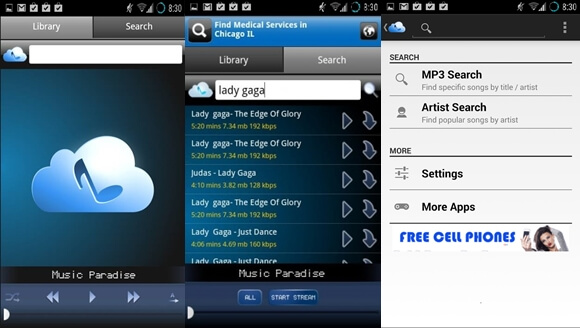 3) GTune
This app has some great search features and can easily find the song you need. The interface is good enough and the app works just fine. The only problem the download speed, It is painfully slow. This creates irritation to the user. Instead of downloading one by one what one can do is to start the bulk download and leave it on overnight.
4) Snaptube
Snaptube is kind of a browser, would have been the best if you didn't have to search a lot. Well, not a lot but if you find a website like YouTube or Vimeo, you can easily download your music or video from there. The video quality is maxed 2K for downloading. The UI is kind of ok-ish but does the job just fine.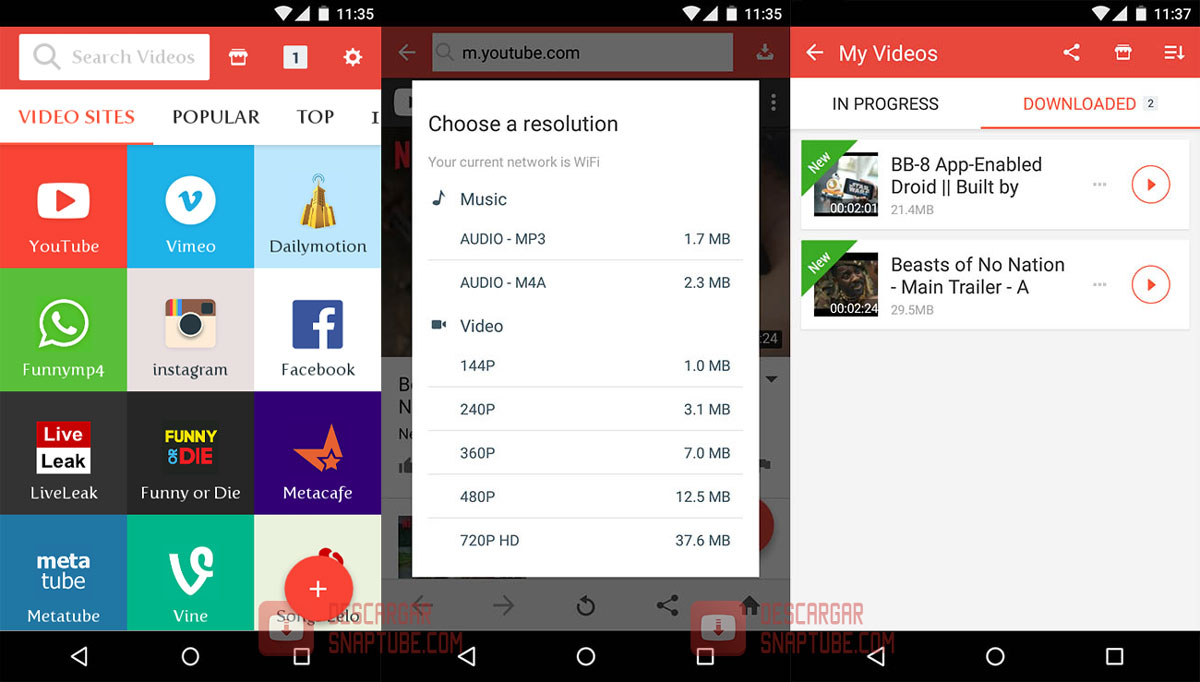 5) OGyoutube
OGyoutube is just like Snaptube but your UI is exactly like that of the official YouTube app. You can download mp3 or video from YouTube and there no restriction on video quality. One of the apps I would recommend if you don't mind loading the video pages for downloading each song. This app also comes with a download manager.
Also Read: Best Music Player app for android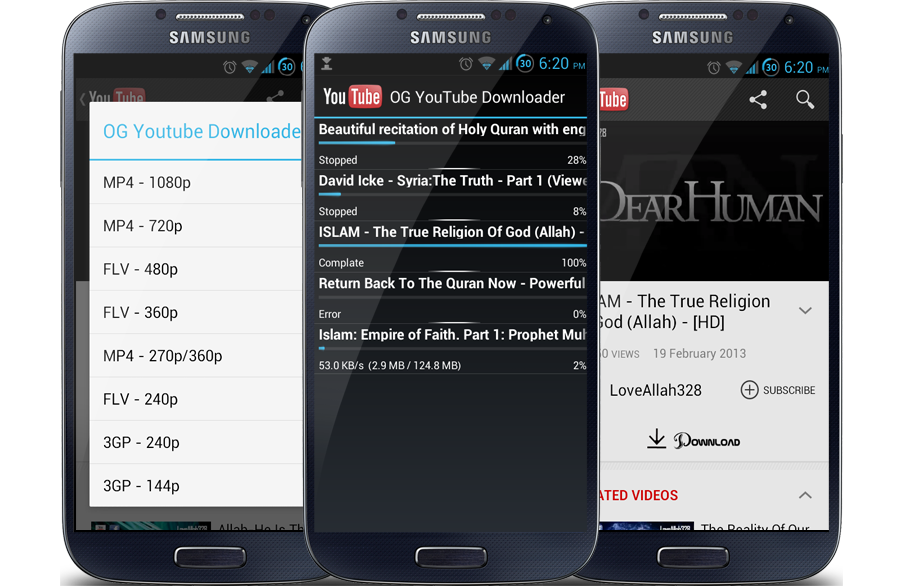 6) Soundcloud
Soundcloud isn't exactly what I would call an MP3 downloader, but it does the trick just fine. It doesn't actually download MP3 files but instead if u listen to a whole song you don't need to have internet connection for reloading that song, even after you have closed that app. It instead saves the songs in a cache file as a temporary memory until u delete it.