The biggest card in the GTX 900 series is now offcially annouced to be coming out on 2nd June at

Computex 2015. At this event Nvidia will be hosting a great part and announcing it's

GM200 based Graphic Card named Geforce GTX 980ti.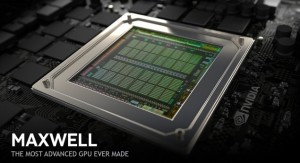 This will be the most power full card in the GTX series (except the GTX Titan) powering itself with 6Gb of GDDR5 memory and 384 bus bit. The GPU will make use of GM200-310 GPU with 2816 CUDA cores. The 6 GB VRAM is more sensible for a gaming card and the memory keeps running along a 384-bit interface that is timed at 7 GHz to pump out 336 GB/s data transmission.


GTX 980 ti will come out with a price tag of about 649$ (approx.) for a reference card which seems a sensible price for what we are getting inside.
As a comparison, the GTX 980 reference retailed for $549, so it's a increase of 100$ which is obvious.
Expected Specifiation of GTX 980 ti with GTX Titan and GTX 980:
| | | | |
| --- | --- | --- | --- |
| | NVIDIA GeForce GTX Titan X | NVIDIA GeForce GTX 980 Ti | NVIDIA GeForce GTX 980 |
| GPU | 28nm GM200-400 | 28nm GM200-310 | 28nm GM204-400 |
| CUDA Cores | 3072 | 2816 | 2048 |
| TMUs | 192 | 176 | 128 |
| ROPs | 96 | 96? | 64 |
| Core clock | 1002 MHz | 1000 MHz? | 1127 MHz |
| Boost Clock | 1089 MHz | 1079 MHz? | 1215 MHz |
| Memory Clock | 1753 MHz | 1753 MHz | 1753 MHz |
| Memory Bus | 384-bit | 384-bit | 256-bit |
| Memory | 12GB GDDR5 | 6GB GDDR5 | 4GB GDDR5 |
| Bandwidth | 336 GB/s | 336 GB/s | 224 GB/s |
| TDP | 250W | 250W | 165W |
| Power Connectors | 1x 6pin; 1x 8pin | 1x 6pin; 1x 8pin | 1x 6pin; 1x 8pin |
| Display Outputs | 1x DVI, 1x HDMI, 3x DP | 1x DVI, 1x HDMI, 3x DP | 1x DVI, 1x HDMI, 3x DP |
| MSRP | $999 US | $649 US | $549 US |
Looking at the performance of GTX 980 ti with GTX Titan & GTX 980: