Virtual gambling may come with different looks. If you are tired of playing Mega Moolah or Starburst just for fun, try them in group mode.
Online tournaments in casinos are group games with several participants (at least two). As a rule, such contests come with a specific prize pool, and the winner can make a good profit in case of a successful outcome.
You will learn what a virtual slot tournament is, how it works, what types of matches there are in modern casinos and other details in the GambleChief review below. So keep reading to stay in the picture.
Why do Casinos Hold Slot Tournaments?
Today, almost all legal casinos hold gambling tourneys on their platforms. These are poker, blackjack, or live casino competitions. But the most popular group gambling event is a tournament.
Why do more and more casinos run such gambling contests? Here are a few reasons that explain the popularity of slot game tourneys in modern online gambling:
the casino supports the interest of existing customers;
more users will learn about the casino because of slots matches;
the casino receives its percentage of the final prize pool;
the gambling platform attracts new visitors.
How Do They Work?
Before you become a member of the gambling tournament, you need to detail how slot tournaments work. It's true, there are several types of games today, but they all have similar rules. Therefore, let's figure out the main terms of virtual tourneys.
Most often, tournaments are held for real money, so the first thing the player does is contribute money to the prize pool of the match. The entry fee may have a different size, depending on the type of match, its duration, the number of participants, etc.
If you are going to play in a freeroll tourney, in this case, the casino pays the buy-in for you. The prize pool will be set by the number of gamblers and the price of participation.
After all, gamblers have made contributions, and the tourney begins. Usually, each player receives a certain sum of credits for the slot round. Then, all participants enter a certain game, and the timer starts counting down. The entire process of the tourney looks really amazing, as players have to press buttons at high speed.
The tournament stage ends as soon as the timer gives a signal. A winner will be the player who knows how to play a slot tournament and manages to win the most credits. Places also depend on the number of credits on the slots.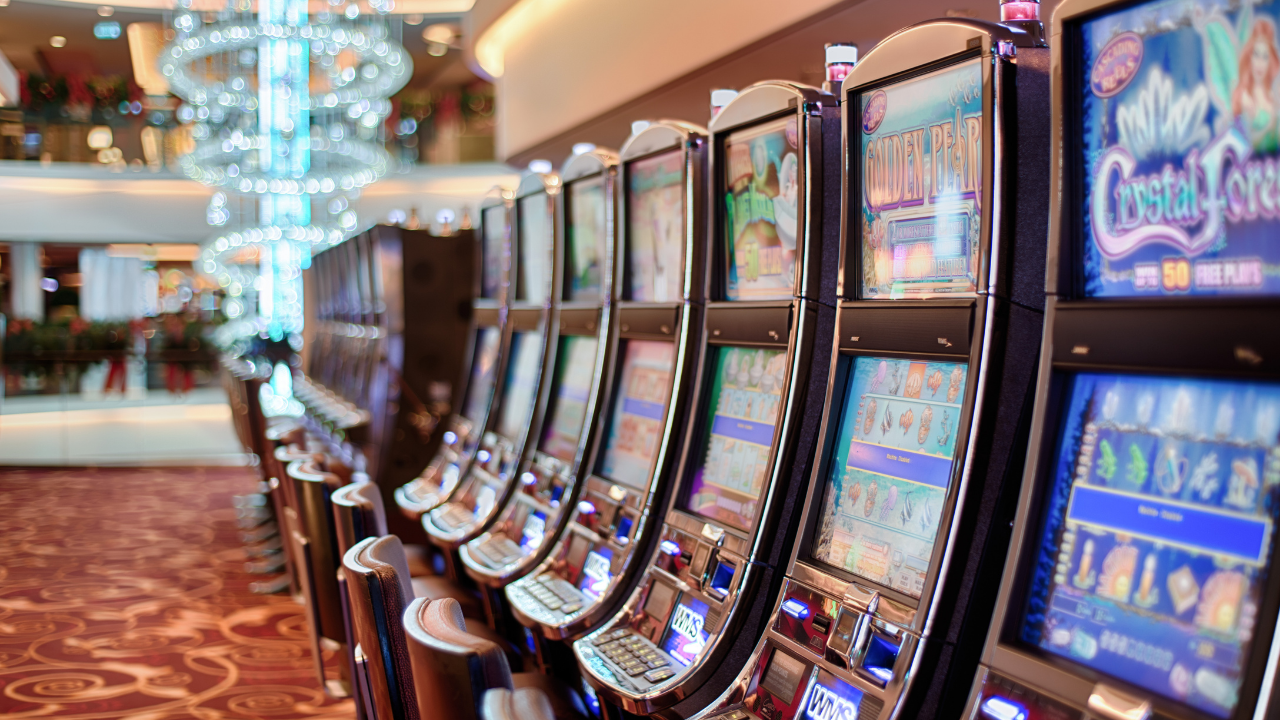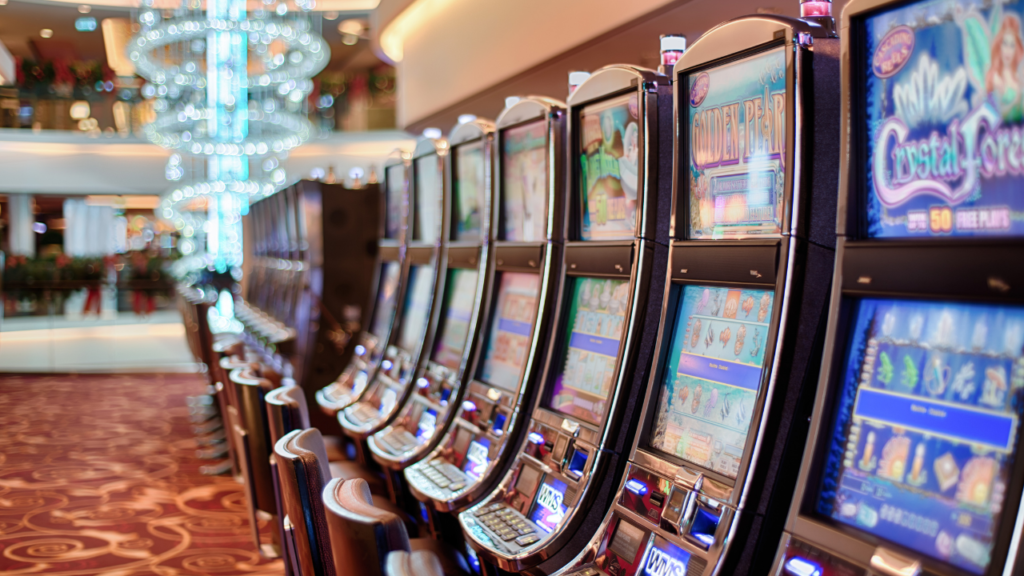 Slot Tourney Rules
Each casino tourney is based on rules. They may differ in minor details from one event to another. But there are also some general principles here.
So, the basic principles on how to play a slot tournament look like this:
All gamblers get the same amount of credits at the beginning of the slot match.
All the participants play on the same slot machine or with the same name.
Every slot competition has a certain period.
The winner of a tourney is the player who has got the maximum number of credits unless the gambling platform specifies otherwise.
The first few participants to compete in the best areas determine the prize fund.
Slot Tournament Leaderboard
So, what is a slot tournament leaderboard? It is the main thing to focus on, as it presents the best slot players and their current results. Tourney participants can always find out their playing positions if they enter that online table. Also, here you will find information about your rivals, which is very useful for understanding the overall picture of the competition.
In addition, the data on the leaderboard is constantly updated in real-time, which means you'll get to know about the tournament in the process.
Types of Slot Tournaments
At the moment, you can find two general types of slot machine tournaments on online casino websites. The first option is scheduled tourneys. The second option of slots competition is Sit and Go tournaments.
Scheduled matches. As the title says, these games have a fixed start and finish time. Scheduled matches can go for as brief as ten minutes or as long as a week or more. You can try these slots tourneys any time they are open. And keep in mind that this type of game competition can go on for a very long time, which means that participants can earn high fees here. There are large prize funds in such tourneys.
Sit and Go slot tournaments. That type of casino game comes without a fixed start time. Sit and Go tourneys run when enough gamblers join them. Mainly, these gambling events run for a very short time and have a smaller number of members compared to scheduled tourneys. Besides, here is a lower prize fund. Keep in mind that Sit and Go tournaments have fewer gamblers, and you will get a higher chance to win a prize here.
Also, casino slot tournaments may differ by other criteria. These can be paid and free group games in slot machines.
Freeroll. The freeroll match is the most popular, as it is held without payment fees, that is, participation in such contests is free of charge.
Buy-in tourneys. As the title says, these games require participants to make a mandatory payment to enter.
How to Win a Slot Tournament?
Be well prepared before taking part in a tourney for real money. Professional gamblers advise beginners on the following tips on how to win a slot tournament:
Pick a trustworthy licensed casino that has a proven reputation and regularly conducts tourneys.
Choose a slot machine whose rules are well known, and you enjoy playing it.
Select the right bet size. The best solution in this sense is a bet based on the time of the tournament, as well as on the number of credits at the start.
Before the start, always find out the limit of a particular competition and the total prize pool.
Plenty of tourneys allow you to play several types of slots, so before you join a tournament, work out your skills in such online games.
Stick to slot group competitions with an average prize pool and a low entry fee so that your bankroll lasts a bit longer, and you will get more pleasure from playing.
Where Can I Find Slot Tournaments?
You will find casino slot tournaments at the brick-and-mortar venues, as well as in online casinos. Today there are hundreds of legal casinos on the Internet, which also offer users to play virtual tourneys and receive real money.
Most online casinos that host tourneys make them available to the public, so if your chosen casino is planning to host a tourney, you will surely find out about it. Besides, you can find the best slot competitions if you read gambling forums where people share their gambling experiences, a slot tournament strategy, and write where to find slots.
There is not a big difference between online slot machine tourneys and slot machine tournaments in land-based casinos. Both of them are mainly based on leaderboards, in which the best prizes of the participants with the highest number of points are won.
Conclusions
There are different ways to have fun at an internet casino. If you want to get a new gambling experience – try your hand at tourneys. In the review above, we told you about the basic things concerning these exciting contests. Remember the rules, choose a legal casino and try your luck in top casino slot tournaments! Also, you can claim free spins bonus in an online casino. Remember that to win, you must always remain calm and play reasonably.