Laptops have become increasingly more and more commonplace in businesses all around the world due to their portability, versatility, and accessibility. Utilizing laptops versus desktops is also beneficial because you are able to continue to utilize the laptop no matter who is operating it. If you are in need of laptops for your business, but you do not wish to invest a large amount of money into them, there are cost-effective options for high-end laptop rental.
High-end laptop rental is an option that could save you and your business plenty of money if you are only looking to use the laptops from a distance, for exam stations for ease of usage, and market research!
For distance, if you have members of your team travelling for a few weeks overseas and are in need of laptops to work efficiently, renting could be an easier option for your team versus purchasing a large amount them to use.
Laptop rental could be more convenient in the case of exam stations because you will only need the laptops for a short amount of time for running a specific type of program (and not multiple usage), you can rent a laptop that is easy to set up and use immediately.
To utilize laptop rental in market research, you will need a laptop that is easy to use in multiple formats- for example, if people will be taking quizzes or surveys before an event, then a laptop that can have a detachable monitor or touchscreen could be useful.
There are different kinds of budget laptops that could be used best for different kinds of businesses and functions. Depending on the kinds of programs that you will be running, what you will be doing with the laptops, how long you will need to use the laptops for, there can be different laptop and notebook models that would work best.
Listed below are the top 5 most perfect laptops that be used in business:
Each laptop will come with a short description of its features including the RAM, display, storage, and when the laptop could be best used in different business situations!
DELL ALIENWARE 17 R4 17 INCH GAMING AND VIRTUAL REALITY NOTEBOOK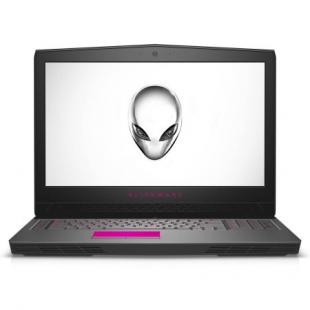 Features:
Compatible with Oculus Rift and HTC Vive virtual reality systems
Can be used for demanding applications (gaming and virtual reality)
RAM: 32GB 2400MHz DDR4 SDRAM (Max. 64GB)
Display: Integrated 17.3″ Full HD (1920×1080 pixel) LCD
Storage: 512GB PCIe SSD, 1TB HDD
LENOVO THINKPAD EDGE E540 1080P NOTEBOOK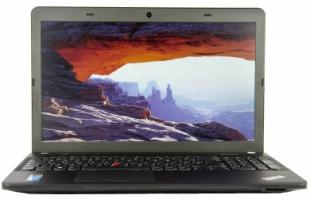 Features:
Lightweight but powerful when it comes to performance
Could be utilized when it comes to quick setup for running simple programs
RAM: 16GB 1333MHz DDR3 SDRAM (Max. 16GB)
Display: Integrated 15.6″ Full HD (1920×1080 pixel) LCD
Storage:
1TB 5400RPM SATA HDD or 120GB SATA SSD
MICROSOFT SURFACE PRO 3 TABLET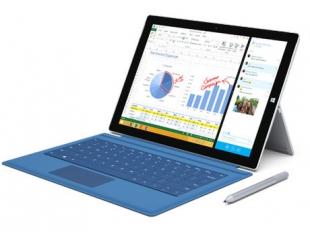 Features:
Detachable keyboard and touchscreen for multiple usage in one device
Could be used for giving out services and quizzes for a large amount of people
Could also be used for drawing and making notes onto documents when working with this device
RAM: 4GB DDR4 SDRAM
Display: 12″ 1920×1080 pixel with 10 Point Multi Touch
Storage: 128GB SSD
APPLE MACBOOK PRO 15 INCH NOTEBOOK WITH RETINA DISPLAY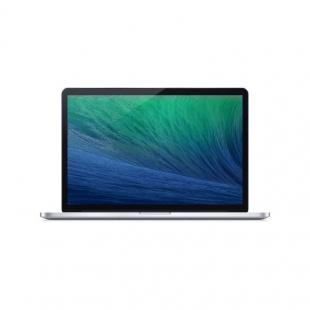 Features:
– Affordable while still having Macbook Pro qualities of more expensive models
– Could be used for when you are utilizing Apple specific programs such as iMovie, Pages, etc.
– RAM: 16GB 1333MHz DDR3 SDRAM (Max. 16GB)
– Display: Integrated 15″ 2880×1800 pixel Retina Display
– Storage: 256GB Flash Storage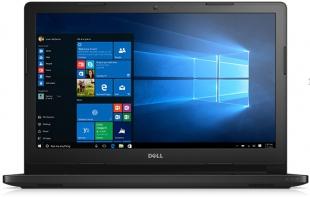 DELL LATITUDE 3750 NOTEBOOK COMPUTER
Features:
High performance computing in a compact and lightweight 15 inch laptop
Easy to set up and use quickly, could be used for giving quizzes and surveys to large amounts of people
RAM: 8GB 1333MHz DDR3 SDRAM (Max. 16GB)
Display: Integrated 15.6″ Full HD (1920×1080 pixel) LCD
Storage: 256GB SATA SSD
There are many different usages and functionalities for laptops when in comes to business, and there are these options and more when it comes to making decisions on which devices would be best for you to rent to benefit your business! The options listed above are only a small percentage of the types of devices that could be available for renting for your business.