Let's first figure out how to use dating apps.
Your photo
It all starts with the right pictures. Do you want techno clubs? Then post a photo where you are standing near the DJ console on the dance floor. Interested in top restaurants? Then post a photo with a glass of wine and a hefty oyster dish on ice. In general, the main rule is to post pics similar to what is going around.
For example, if you choose clothes in bright colors for a photo, your profile will stand out among others because, according to the statistics, about 72% of users are dressed in neutral colors (black, dark blue, beige, or white). Linking your Instagram account to your profile, you can tell more about yourself.  But the photo in sunglasses and a hat, on the contrary, reduces people's interest to 26%.
Profile Description
The second source of information, apart from the photo, is the text in your profile. Yes, people actually read it! The main thing is to write about what really interests you.
Communication
If you are already involved with flirt chats, then control your "love spell," please.  You may flirt without a full capacity. If your goal is to secure your leisure for a weekend in a new city, together with a person who has intrigued you, try to find out more information about someone and don't make promises at the same time. If your match is clearly interested in meeting with you, then agree only if you are sure that you will be shown everything that interests you.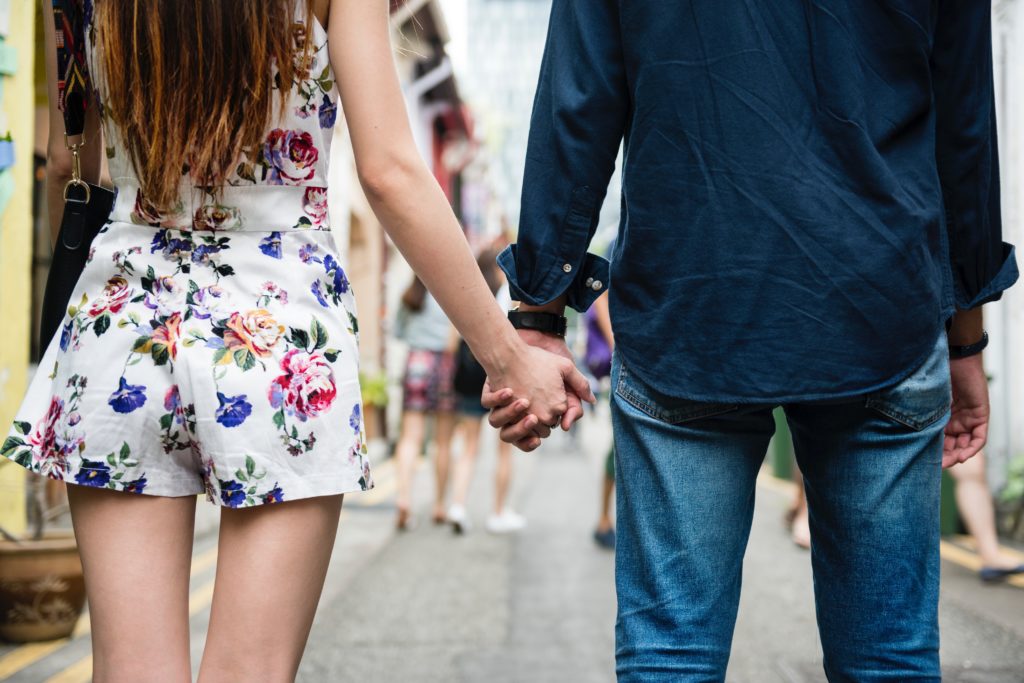 1. Tinder
Now, Tinder has 30 billion couples. It makes the dating app the most popular in the world. If you want to meet new people, expand your social circle, look for friends while traveling, or live in the present moment, then it is your best choice. Just find a couple among the profiles you are interested in and start chatting. Then transfer your communication from the virtual to the real world. Arrange a meeting that may be the beginning of something new.
2. OkCupid
OkCupid emphasizes your personality and interests. It lets you know what you like best. Communicate through a one-of-a-kind messaging system and focus only on the individuals you are interested in. Meet new people and start a relationship. Regardless of whether it is casual dating or long-term relationships, OkCupid can help you find someone special. Find a couple, regardless of gender or orientation. You can even specify a location when registering! Find love, build relationships. Download OkCupid now!
3. Coffee Meets Bagel
Tired of wasting time, endlessly flipping through profiles and sending messages without getting an answer? Every day you will receive potential matches (we call them "candidates") selected for you, and you don't need to scroll through profiles all day. Guys, you'll get carefully selected matches prepared in advance for you by our smart algorithm. Girls, we will show you candidates who have already liked you and seriously intend to create a connection with you. Why? Because we are tired of endless scrolling through photos where people easily ignore each other, and we want you to spend your time and energy on guys who are serious about taking the next step. That's right. No more games – just guys who like you!
4. Hinge
We believe that the quality of your relationship determines the quality of your life. Therefore, when it comes to your most important relationship, it makes sense to take a more thoughtful approach. Hinge is an alternative to natural conversations between people who are on the same page. That's why 75% of our first dates entail a second date, and that's why it is the number 1 mobile dating service.
5. Match.com
Search for single men and women in the UK dating app Match.com. Thousands of singles trust Match to help them meet people who truly correspond to what is important to them. Find new relationships at Match.com! Sign up today for free and start your search.
Never forget to compliment a girl on her looks! She deserves much attention from your side. Check it out on the following site.