When it comes to reading news, the audience can be picky at times. Not everyone would want to read about a specific category. Newspapers have always published events and pieces of information covering an array of sectors. With the advent of technology, news sites have been designed to be compatible with smartphones so that users can read the news on the go. There are a plethora of apps that provide news to the general public. Therefore, it is imperative for users to customize apps according to their needs. 
I have listed the top five apps of 2019 based on their ability to deliver unbiased news to keep the everyday hustlers updated.
BBC NEWS
(BRITISH BROADCASTING CORPORATION)
BBC is one of the oldest and most formidable news broadcasting channels in the world today. It is widely famous and recognized in the United Kingdom and many cities across Europe. BBC News app is equally renowned in bringing original content for people to read. Some features of BBC News are as follows-
Access to BBC WORLD RADIO.

Personalized news content.

Live TV to stream news and content from all over the world.

News TAB feature lets you follow topics of your interest.
Click here to Download.
LOKUS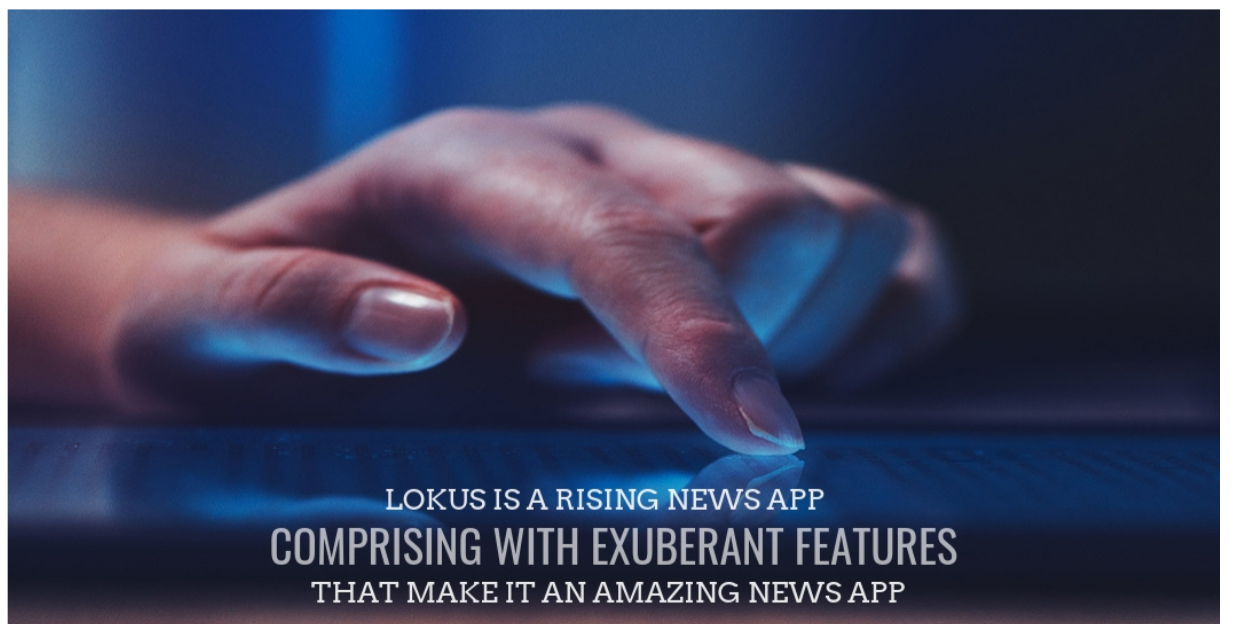 Lokus is one of the rising Chhattisgarh news app in India. Lokus sports a patriotic logo and comprises of features that makes it an amazing news app. The app is best knows to bring news from the North of India in Hindi and English. Some amazing features that have been incorporated in this app are as follows:
Night mode feature that lets you read in the dark.

News broadcast in Hindi and English.

You can share stories and news on other social media platforms.
Lokus is a rising Chhattisgarh news comprising with exuberant features that make it an amazing news app.
AP NEWS
 (THE ASSOCIATED PRESS)
Famous in the USA, Associated Press or AP News is a news app tailored for the GenZ. Their latest stories are more infographic and less content to read. This representation of news makes reading a sheer joy. Some features of Associated press are as follows-
Stories can be read in both English and Spanish.

Refreshes content frequently.

It is associated with many trusted stories making the news unadulterated.

Lets you browse news based on the topic of your choice.
Click here to Download
FLIPBOARD
Flipboard is like the Pinterest of the News apps. Because the layout of the news is fused more infographic and very less content. It has a very flawless integration and attractive design where news has been perfectly segregated. Flipboard is probably my most favorite app on this list. Some features of Flipboard include-
It brings news from popular news channels like National Geographic.

Users can easily customise the feeds according to their interests.

News gets refreshed from time to time so that users do not miss out on important events.

Flipboard gives access to top 9 interests of your choice on its home page.

Let's you save stories into specific magazines.
Click here to Download
TIMES OF INDIA
The most loved newspaper across all of India, the Times of India is the best source for original content being shared across millions of Indians every day. One formidable feature is that it is available in multiple languages spoken across the country. It is probably the only app in India that has many features compared to its counterpart news apps in India. Some features of Times of India are-
Live TV for streaming news and other Live Content.

Data Saving mode lets you save a lot of internet usage and costs.

Night mode that lets you read the news in dim light.

News updates every morning and evening.

Choose whichever fonts you like to enjoy reading.
Click here to Download
Bottom Line
News apps are the best source for the latest news in the modern-day. I am of the firm opinion that everyone must have at least one of the above apps to keep up with recent events. It is equally essential for users to go through multiple credible sources before they jump to conclusions about a piece of news. It is similarly vital for news apps to share an unbiased story to avoid political outbreaks and instill the wrong feelings amongst the people.