Card games are popular in India, especially the Andar Bahar game. Many online sites offer this gambling game. The game is straightforward, and its popularity might be mainly due to this. Now, Andar Bahar is increasingly becoming popular worldwide. And because the internet has become very accessible, you can now play Andar Bahar online. 
Reasons for its popularity
The game originated hundreds of years before in the southern part of India. Besides being simple, another reason for its popularity among Indians is its early introduction in childhood. They play it frequently during festivities or ceremonial gatherings. And playing the game may invoke a sense of brotherhood or nostalgia, thus making Andar Bahar popular.

Andar Bahar is also a fun game as it is fast-paced. Each round lasts less than a couple of minutes because the dealer only has to place a maximum of fifty-one cards on the table. On average, they only place around 13 cards before the game ends. So most games end in less than a minute. 

The Andar Bahar game has a tiny house edge among

online casino games

; its popularity may also be because of this fact. You have a higher chance of earning money playing Andar Bahar. However, ensure that you manage your money wisely.

Another reason for its popularity is because of its mobility. It is possible to play

Andar Bahar online

anywhere because of its simplicity. Numerous apps will allow you to play Andar Bahar wherever you are.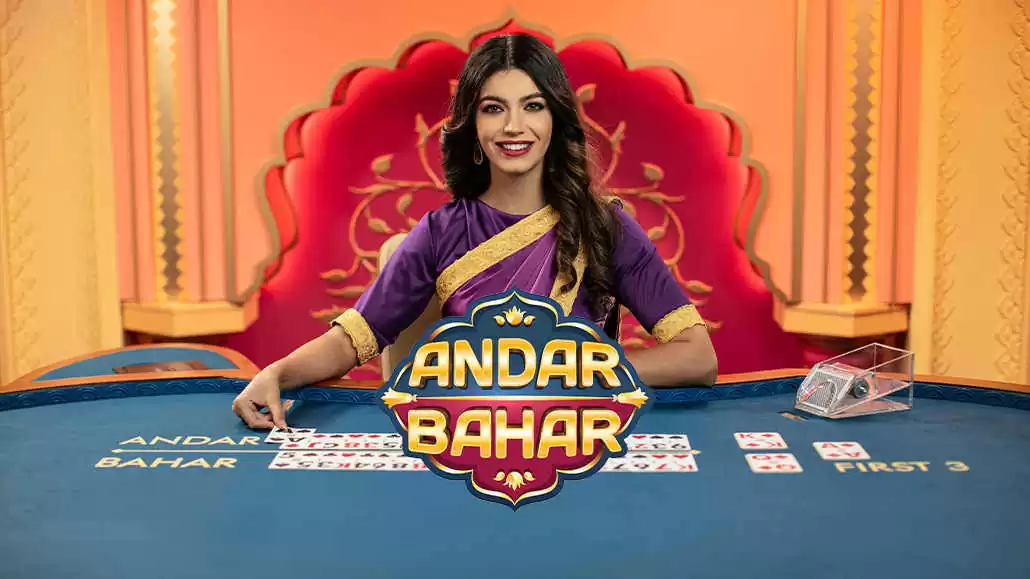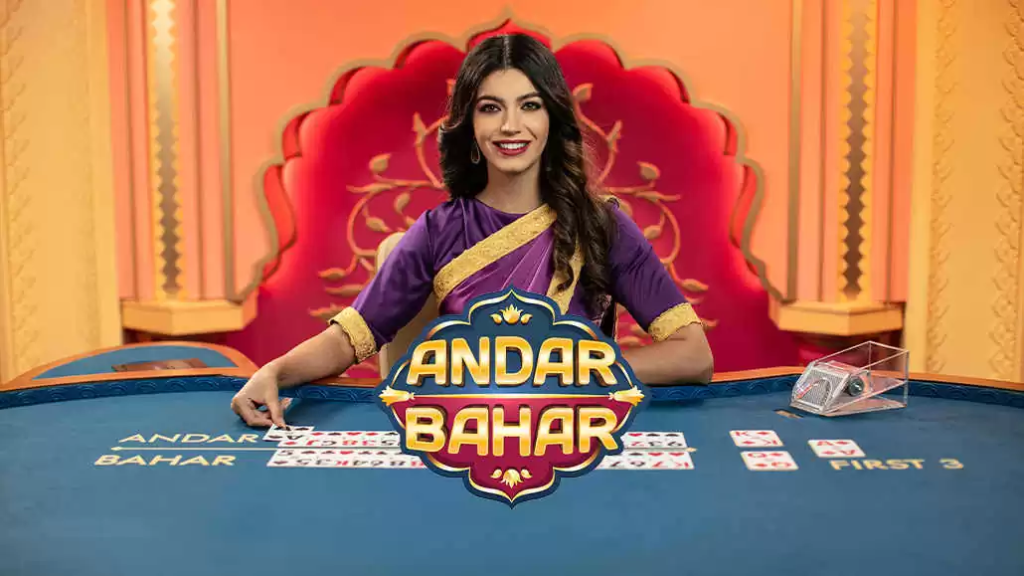 The Andar Bahar Game
The Andar Bahar game uses a single deck of cards and starts with the dealer picking one card from it. It is the trump card, and depending on its color, the dealer will start placing cards in the deck in one of the two places: Andar or Bahar. 
Andar means inside, and Bahar means outside. If the trump card is red, the dealer starts with Andar, and if it is black, they begin with Bahar. Then, they play the rest of the cards alternatively on Andar or Bahar until the card with the face value of the trump card shows up. For example, if the trump card is seven clubs, the dealer places the first card on Andar. Next, the dealer puts the second card on Bahar if the first card isn't the seven. Again, if it is not a seven of any suit, they place the third card on Andar. They continue this step until the seven of any suit show up on either Andar or Bahar. 
Placing Bets & Payouts
You place the bets as soon as the dealer shows the trump card. There are only two betting options: Andar or Bahar. And you win the bet if the card with the face value of the trump card shows up on the option you bet. So, in the above example, if you bet on Andar, you would win if a seven of any suit shows up on Andar. 
Sidebets
Like other online casino games, there are numerous possibilities of side bets in Andar Bahar. They all depend on the details of the betting round. For example, you can bet that the dealer will place ten cards before the trump value card shows up. 
Andar Bahar Tips
Always observe the first card. That tells where the dealer will place the first card. And that side will have a higher winning chance. 

Use a betting system such as Martingale, Fibonacci, etc. These systems will make you stick to particular betting patterns. And you won't become emotional and change your bets irrationally.

It would be best to make small bets; 3-4% of your bankroll would be ideal. That will ensure your survival during the losing streak, which is inevitable. 

Take advantage of side bets. These may improve your returns; however, ensure that you don't rely entirely on them. These have higher payouts, but they also have a higher risk. 

Never take the game lightly and play by feeling. Always have a logical reason before placing a bet on Andar Bahar, especially if you place side bets. 
Conclusion
In conclusion, Andar Bahar is a popular Indian casino game. Andar Bahar is a fun and fast-paced casino game that is easy to understand. You only have to decide whether you will bet on Andar or Bahar. It is the main reason for Andar Bahar's popularity. Other causes may include its early introduction among Indian children; it is familiar to them. Moreover, it brings a sense of nostalgia when playing the game. Additionally, you can play Andar Bahar online anywhere.