XNSPY Spy Phone App 
XNSPY  spy phone app, i.e, it is a smartphone and tablet monitoring software designed for parents who wish to monitor their children under 18 years and employers who want to keep track of their employees through company-owned smartphones and tablets.
 How an SMS Spy software is a key to your Kids' Digital World
It's not an easy task to get access to your kid's personal life. And with most of it revolving around their digital space, it's even more complicated to know what these kids are up to. But parents need something that can help them learn about their kids, and an SMS spy software is the key.
Teens are opting for a risky online behavior. This includes sharing of personal content, befriending strangers and being promiscuous. Apps like DOWN, Tinder etc. are inculcating a trend something that our teens should be focusing at. It's about what our kids should put on the top of their list.
Online Friendships and Our Kids
While it's relatively safe for kids to date their peers and friends from school or neighborhood, online dating isn't. No one can ever know if the other person has revealed their real identity or is just making it up—and when the latter is done, it's called catfishing. Social media apps and websites are full of pedophiles, cyberbullies and predators who are always looking for ways to catch new preys.
For these reasons, parents need to know what their kids do online and a spy app can come in very handy. This is what you can do with using a spying tool on your kid's smartphone.
Access Social Media Apps
There are tons of apps that our kids use these days. These include WhatsApp, Viber, Kik, Skype, Facebook, Instagram, Line, iMessage etc. So if you want to monitor all of these apps, you can get XNSPY. This app is compatible with all Android and iOS devices. By monitoring these apps, you can know what your kids have been chatting about or the multimedia that they have been sharing with others. Using Xnspy, you can do a lot more like:
Spy on calls and SMS conversation
If you want to know more about your kids' lives, then carrier calls and texting can tell you who your kids are closer with. For instance, social media is used to chat and find new friends, and once a certain level of trust is built, personal cell phone numbers are exchanged and more offline means of communication are used. With XNSPY, you can spy on calls, SMS, emails, internet browsing history, contacts and even calendar entries.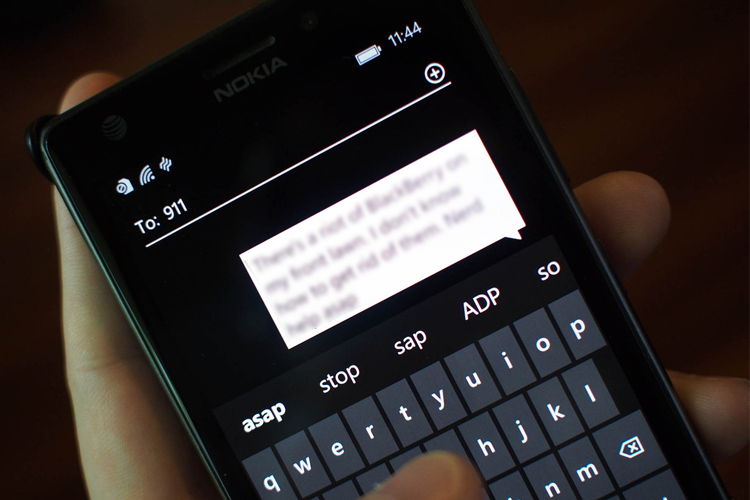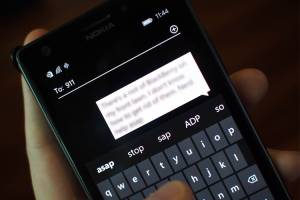 Remotely control monitored devices
What if you actually find something on your kids' cell phone that calls for intervention? More stringent measures like taking your kids' cell phone away or punishing them is not the most appropriate parenting technique. Instead, you can use the remote control feature from XNSPY that will decide when your kids can use their smartphones or tablets. The app can lock target device remotely and will only be unlocked if you allow so.
SMS spy software like that aforementioned has many other uses, but most importantly, it ensures that your kids are safe within their digital world. XNSPY is reliable, affordable and a powerful spy tool. Learn more about this app from here.
XNSPY Features as Spy Phone App
Phone Calls & Contacts
XNSPY is the easiest and safest way to get to know what your children and employees are talking about and who they are in contact with. XNSPY lets you remotely check all call logs and contacts list.
SMS & IM Chats
You can remotely track what your loved ones and staff are up to by reading their text messages, iMessages and IM chats like WhatsApp, Viber, Line and Skype. Also monitor all multimedia attached and shared through these apps.
GPS Location
Check your kids and employees' locations anytime on the map. Remotely check their location history through their phones or tablets.
Emails & Online Activities
Track all their emails and keep tabs on which sites your kids or employees visit. View all their bookmarked websites and see how often they visit those sites.
Record Phone Calls & Surroundings
Record and listen to their phone recordings to know what they are up to and what they talk about on and without their phones.
Multimedia Files & Appointments
Check all photos, videos and audio files they have saved in their phones and tablets. Also monitor all appointments scheduled on the target devices.
24/7 Instant Alerts
Receive instant alerts on specific words used in SMS or emails, suspicious contacts and when they enter or leave safe or unsafe places that you define.
Control Remotely
XNSPY spy phone app lets you control all the features remotely from your Online Control Panel. Adjust feature settings and send remote commands to target device.