How much ever one likes their office, at the end of the day home, is where one finds true calm and peace. Its where families live together and bond together. Everyone has a dream home and they work hard to make that dream come true. Just buying a house is not enough. It takes a lot of efforts to turn a house into a loving home. The first step to do this is to design the interiors in a clever and creative way such that they would leave you longing to go home and spend time with your loved ones. This will surround you with good vibes and make your personal bonds stronger. Here are some interior décor tips which will turn your house into your dream home.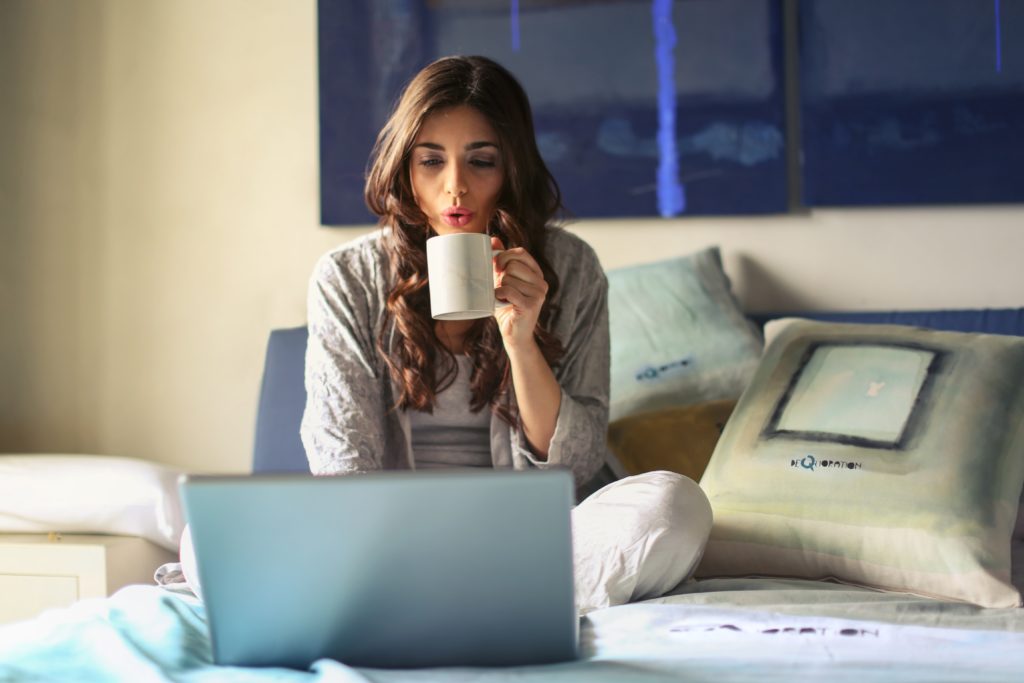 1. MAKE YOUR ROOMS LOOK AND FEEL LARGER
Everyone loves a spacious and a larger looking living room. In case of small living rooms, they have a chance to seem cramped. A solution to this space crunch is to revamp the hall area by replacing the existing windows with larger windows and paint the walls in lighter shades of color.  Another way to enhance the entire look and the lighting scheme of the hall is to put a lot of mirrors strategically in such a way that they will reflect the natural light that enters into the room through the windows. Not only this but the mirrors also give out an optical illusion of spaciousness. It ends up making the room look larger than it actually is. One can make use of Urban Ladder to buy mirrors that suit best to your hall area.2. 
2. PUT THE RIGHT KIND OF SPOTLIGHT
Paint one particular wall using a bright and attractive color. Doing this adds up an impact to your room. Also, the subtleness of the paint that surrounds the unusual color merges it in a beautiful way not letting it look gaudy. The pictures will make the environment vibrant and give a great look to your pictures. Doing this will give you your own selfie spot in the house. However, this might not work always as in the case of bedrooms. In the bedroom, it is preferable that you opt for softer colors. The strong colors can look great even in the kitchen.
3. INFUSE YOUR CULTURE
India is a country rich in heritage and traditions. It is also culturally very rich, so to give a more homely touch and get close to your roots, one can opt for more traditional ways to decorate not just the walls but also the rugs, seating arrangement, sit outs, floors, doors, and furniture. Some of the ways to do this are to decorate the walls with traditional prints like the Warli or Madhubani or one can even opt for curvy mandala's. One can even use the Mandalas to decorate the seating covers, stools floors, and doors. Traditional frames and artifacts can be used to enhance the look of your home. Find traditional décor items for your home on the Urban Ladder website using the urban ladder promo code.
4. FURNITURE
Opt for authentic looking, exotic furniture with ancient carvings. Wooden furniture pieces can add up to a more classy look. One can even opt for royal looks with a center focus on the spotlight and a subtle look around the room. Keep the furniture minimum so that the room does not look very crowded.  Find a great variety of furniture that you would like on the urban ladder website using the urban ladder promo code.
5. CONSIDER THE COLORS
The color scheme is an important part to consider when you are thinking of home décor. Use colors that please your eyes and go well with your personality. Very dark and dominating colors can put someone is a rather depressing mood. Thus it would be wise to color coordinate the room you desire to decorate.
6. BE CLOSE TO NATURE
Decorate your passages, windows, and balconies with greenery and plants. It makes you calm and has a soothing effect on your mind. The plants also make you feel close to nature. In decorating your home with plants one has to be careful of what plants they choose. High carbon-emitting plants are usually risky and unhealthy to be put in the bedrooms while fragrant flowering plants give a vibrant colorful look and also give out fragrance. Refer to online websites that provide a details guide as the what plants to include where. You can also employ herbs which will help you maintain your health.
7. USE YOUR CREATIVITY
In times when the DIY concept is the trend, one can use their creativity and some of the things that they already own to create their own masterpieces. You can use old crockery plates, redecorate them and put them up on your walls. You can also buy glass bottles and use them to decorate your place. Find some great creative stuff online on the urban ladder website. Use you urban ladder promo codes to buy great stuff
8. GET RID OF USELESS THINGS
Useless stuff is really a décor demon. It just keeps stalking up in your home and doesn't usually help you in any way. Hence it is best to get rid of the useless stuff. This will also give you clarity as to what you own and what you need to buy using your urban ladder codes.
9. GIVE A PERSONAL TOUCH
Highlight your favorite wall with ample lights and lots of frames. Brighten the frames by putting up all your memories which are close to your heart in them. After all what is the use of capturing memories and the just caging them in albums? Use your urban ladder promo code to buy cool frames online on their website.
10. TILES
Align your floor tiles with the theme of your décor. Darker tiles usually do not work in the favor of your mood but warm colored tiles with designs and patterns can give your home an aesthetic look and make it stand apart from the other homes. If you think that patters and designs are not something that would please you, opt for tiles in lighter and soothing shades.
Keep in mind all these tips when you consider opting for a home décor and put exciting urban ladder promo codes to save while you even have your dream home. The urban ladder has a lot of options and many products for choices of all types and these products become even more attractive and worth buying when you have urban ladder promo codes. Don't wait and grab the promo offers soon.