Since 1990, the global increase of Internet users went from a measly 2.6 million to a whopping 3.408 billion in 2016. People use the Internet for a plethora of tasks from playing online games or watching videos as a source of entertainment to performing job duties or conducting research.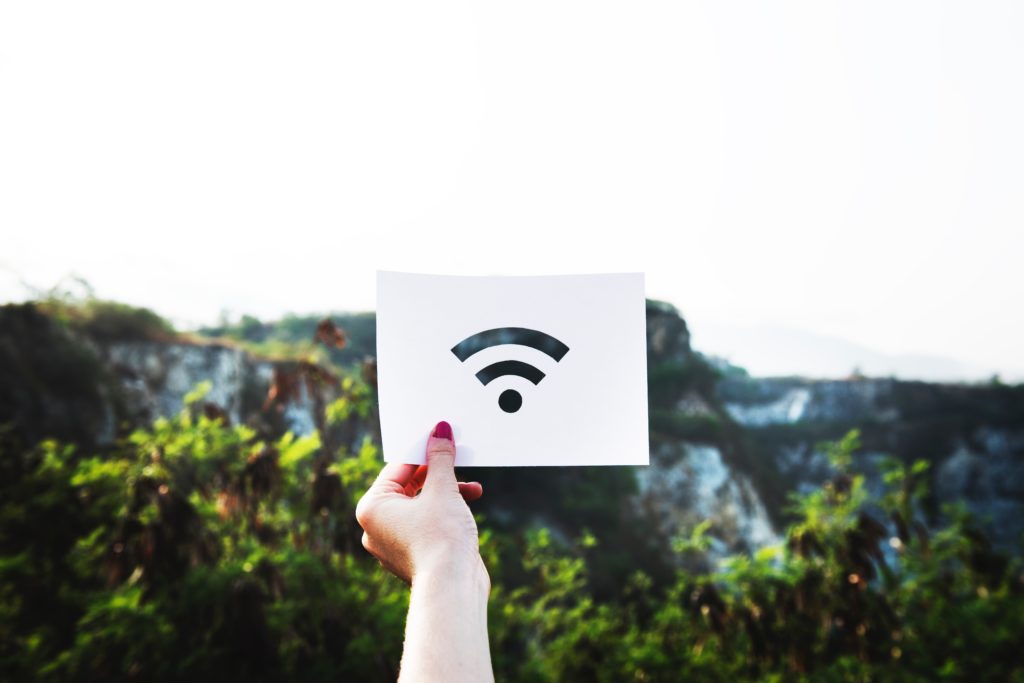 Whether one uses the Internet primarily for work or play, one thing is certain: the Internet plays a big role in most of our lives. That said, it doesn't make sense that any of us would want to settle for slow Internet connection. Even the most patient of Internet users don't deserve to waste their time with an unreliable Internet connection.
If you're hoping to speed up your Internet today, try some of the following tips after running a speedtest. 
Check your Internet data cap.
Did you know your Internet service provider (ISP) can legally reduce the speed of your Internet connection if you exceed your monthly data limit? It's true. Not all carriers will specifically state upfront if your service has a data cap. However, you can find out by checking your bill and reading any fine print.
If you are in fact exceeding your data limit, you may choose to pay more for a plan with greater data. Opting for an Internet plan with unlimited data, you won't have to worry about a data cap, and thus, can be sure your Internet won't slow down just because you've been using it frequently.
Where is your router currently located in your home? Is it in the same room as your computer, or can it be found in another room halfway across the house? If the latter is true, moving your router might be the best thing you do for the sake of speeding up your Internet.
Ensure your router is towards the center of the home and on the same floor that you'll be using your Internet the most. For those with a large and/or multi-story home, you may require more than one router to have solid Internet connection throughout your home.
Use ethernet instead of wireless Internet.
As convenient a wireless Internet connection is, let's face it: it's often slower. Although this is a bummer, opting to plug your device directly into an ethernet cable to take advantage of faster Internet isn't too much of a dealbreaker. With cabled Internet versus an in-air transmission, you'll appreciate the speedier, more consistent connection.
Scan for viruses and malware.
Although it should be common sense to deter viruses and malware as much as possible from your devices, not everyone has a program that can spot and get rid of these unwanted pests. But because viruses and malware can cause significant issues for your device, along with slow Internet, getting an anti-virus, anti-malware program is vital.
Be mindful of how many tabs and programs you have open at all times.
While many realize that having multiple programs running and browser tabs open at the same time can slow down their computer significantly, others don't seem to realize this right off the bat.
That said, be sure to keep the tabs on your browser under 10 if possible. Keep in mind that auto-refreshing pages will buffer more data. Likewise, only have programs open on your computer that you're currently using. Skype, iTunes, Microsoft Word, and other programs you have open but aren't using need to be closed or even deleted.
Switch your Internet carrier or package.
Although there are many measures you can take to speed up your Internet, if you've had slow Internet connection since day one, that's a good sign that your current Internet carrier or specific Internet package is not working for you. That said, your best bet is to make a switch.
Check out the different high-speed internet packages from Suddenlink.com to start comparing prices today.
Turn off Internet-connected devices that you aren't using.
The more devices you have connected to your Internet, the slower your Internet connection may be. This stands true even if you're not currently using a specific device; the Internet can still be running in the background.
Smart appliances (e.g., televisions), video game consoles, laptops and computers, multiple phones, tablets, and other devices may all be connected to your Internet. Turn them off, or disable their Internet connection while they're not in use to potentially gain greater Internet speed on other devices that you are using.
Give your router a reboot.
If your computer or other device's Internet connection just recently started to slow down, say, in the past few days, there's a chance your router just needs to be rebooted. A quick reboot can clear cached memory and eliminate unnecessary background processes. After a reboot, you may also land on a less-crowded, faster channel.
One reason for slow Internet may be that there are processes running in the background that you don't know about. That said, check your task manager to see what "secret" applications and processes might be active, and end the ones you don't need. You can bring your task manager up by pressing CTRL+ALT+DEL on your keyboard.
If you aren't sure if a process or application needs to be closed, a general rule is to only end the ones that you are familiar with. If the name of it doesn't ring a bell, either leave it alone, or conduct research on it first prior to considering closing it.
Consider upgrading your computer, modem, or router.
Even if you think your old equipment is and has been doing you well for the past several years, the truth is, older, outdated technology just doesn't run as smoothly as its newer counterparts. After performing each of the latter tips and still finding that your connection is slow, it might be a good time to upgrade current technology.
Conclusion
Dealing with slow Internet can be incredibly frustrating, time-consuming, and tiresome. On the bright side, you don't have to settle with poor Internet connection. With the latter tips and tricks, you can achieve the faster Internet speed you deserve and will be glad you did as it means greater convenience for you.