As the internet becomes the most viable selling channel today, businesses need to work on building their online presence. Having a website is important but making sure that it is visible to the potential customers is crucial. In this context, optimizing the websites to reach the top of search rankings is absolutely critical. This is possible only if businesses have a result-oriented SEO strategy in place. While they must focus on having a robust strategy, it must be consistent as well because sustaining the ranking is as important as reaching there.
For this reason, businesses look for professional SEO agencies to handle their brands' online presence. This is a big opportunity for agencies to connect with large brands and corporations and establish long-term relationships with them. However, if you want to make the best with this opportunity, you need to assure the prospective clients that your services are worthy enough. Here are some traits that you need to have to prove that you are a trustworthy SEO agency.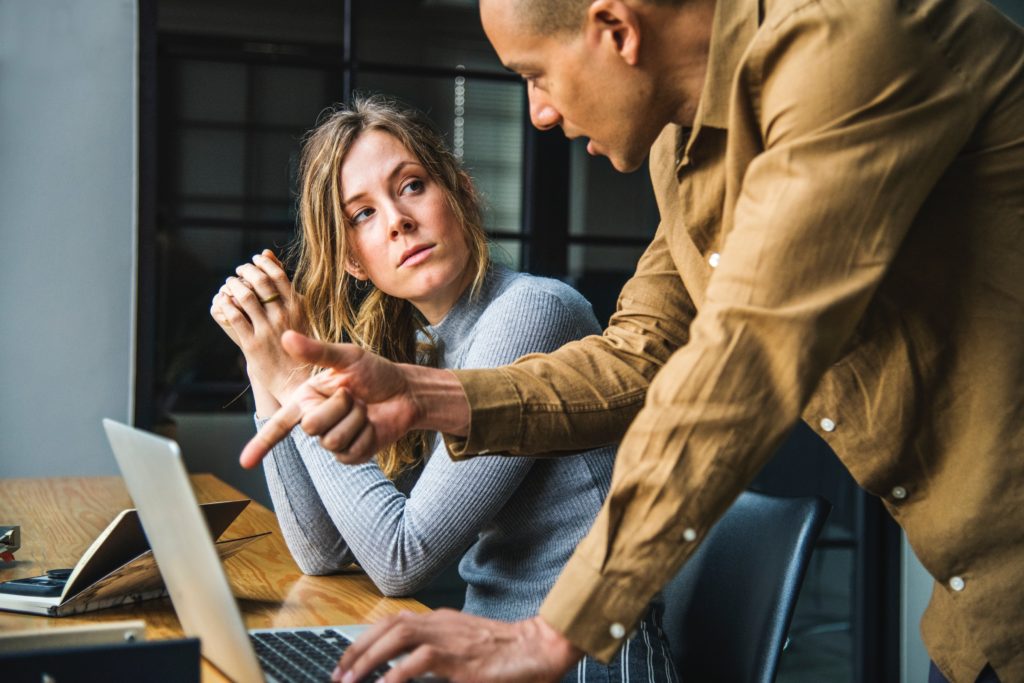 A skilled team
A skilled and professional team makes a good agency. You should prioritize onboarding the best professionals on your team. Verify their skills and expertise and do not just restrict the team to SEO people; hire skilled copywriters and web designers so that you can deliver a complete service package to the client. Beyond technical skills, they should have good interpersonal skills as well. Ensure that you have regular training and skill development programs for the team so that they can stay abreast with the latest updates in the industry.
Diverse experience
Undoubtedly, the skill set of your team matters but so does the experience. When you hire people, make sure that they have plenty of experience. Having worked in diverse domains is a plus because as an agency, you will need to serve a diverse clientage. So people who already know the nuances of different industries can be as asset for your organization. They will know the unique challenges as well as what really works for getting fast results in specific industries.
Good reputation
Establishing a good reputation is another factor that is important to present yourself as a trustworthy SEO service provider. Reputation comes over the years as you build a good track record with successful projects. But this does not mean that a new agency cannot build a good reputation. Whether you are a new player or a renowned one, you should always focus on delivering the best services. Request the existing clients to post positive reviews and promote them so that people in the market trust you through the word-of-mouth.
Ethical methodology
Whether it is about sending across proposals or working on the projects, an ethical methodology can make all the difference to your trustworthiness. According to the article from SEOJet entitled, SEO Proposal Template – Free Download, gaining the confidence of a potential SEO client should be your goal with every SEO proposal you send out. Similarly, you should focus on the client's needs and try to get the best results for them. Using fair and sustainable SEO tactics matters too because black hat strategies will do them harm in the end.
Use of latest techniques
The digital domain is extremely dynamic and there are constant updates in SEO techniques. An agency that does not keep pace with them will not be able to get fast and sustainable results for its clients. To be considered trustworthy, your team should always follow the latest techniques as this will automatically reflect in your services. Additionally, this approach will strengthen the core of the client's business in the long run.
Realistic commitment
A reliable SEO agency always makes realistic commitments rather than showing false pictures to the client and faltering subsequently. Taking a website to the top of the search rankings is easier said than done and a seasoned agency realizes this. Therefore, when you do commit results to the client, assess their requirements and build a strategy that focuses on getting steady and sustainable results for their website.
Regular communication
Another trait that you must work on to come forth as a good service provider is your availability for communication. While you should be always these to respond to the client's queries and feedback, a proactive approach is even better. Being proactive means that taking initiative and asking the clients for feedback. Also, be quick to act on feedback and redress their concerns, if any. Regular communication keeps you aligned with the needs and expectations of the client and enables you to match them as well. Plus, it is great for the trust factor in your relationships.
Flexibility
As businesses evolve and search algorithms change, you cannot expect to follow the same strategy and get results from them. Therefore, you need to be flexible in your approach and visualize changes in the strategies to scale with the changing needs of the clients' businesses. Unless you do so, you will not be able to get them tangible improvement in their rankings and neither will be able to sustain their positions.
Result-focused approach
With SEO, the biggest problem is that results may take time to come and even when they do, they may not be sustainable. A small change in the algorithm and the client's site will experience a sudden drop. This means that you always have to be on your toes, with a result-focused approach. Obviously, there will be challenges but you should have a positive outlook that should be passed on to the clients as well.
Customized packages
As an SEO agency, you may get all kinds of clients, small businesses, startups and established enterprises. So it makes sense to have customized packages to suffice the needs and fit in the budgets of the diverse clientage. A custom approach wins the confidence and trust of the client as it indicates that you are truly committed to understand their challenges and craft solutions that are just right for addressing them.
If you are an agency that wants to give the best services to the clients and come ahead as a trustworthy name in the SEO field, make sure that you cultivate all these traits. Encourage your team to embody professionalism and improve your core processes to become a client-centric, business-focused service provider.