Online shopping has evolved significantly over the years. When browsing various e-commerce platforms, it's not uncommon for a product to stand out, drawing your attention immediately.
What often sets these products apart isn't just their inherent qualities but the way they are displayed and described. Imagine exploring a store, trying on outfits without ever touching them, or having your next purchase predicted based on your personal preferences, all from the comfort of your home. Welcome to the new age of e-commerce, where the blend of technology and shopping is reshaping our buying experiences.
But how did we get here, and what are these tech wonders that have transformed the digital shopping realm?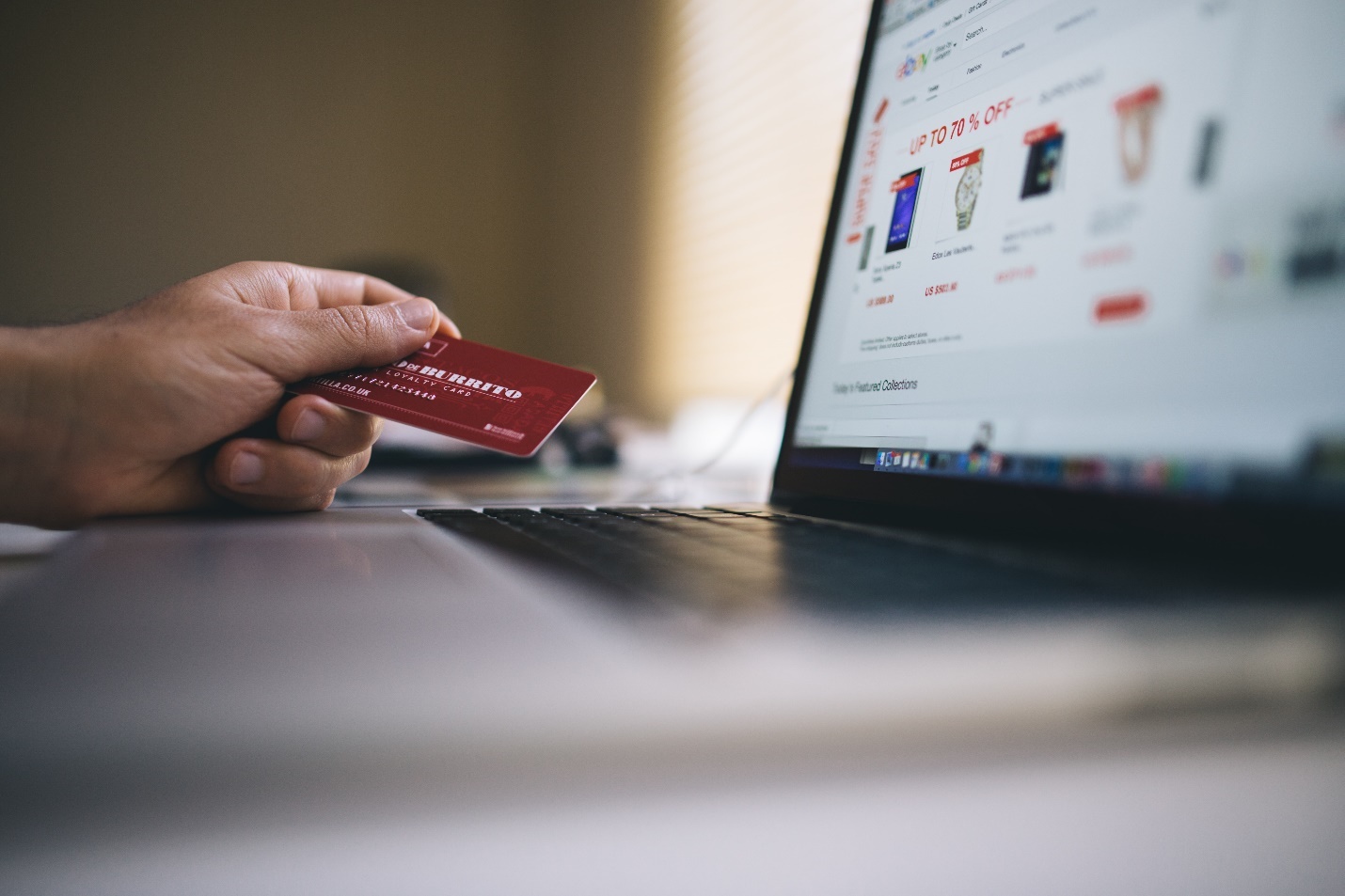 Picturing the Future
The significance of imagery in e-commerce is monumental. A high-resolution, captivating image doesn't just depict a brand; it tells a story, creating an emotional connection between the consumer and the item. The e-commerce industry has recognized this and has started shifting away from low-quality images. Instead, the focus now is on crisp, premium photographs that not only represent the brand but elevate its value.
In today's competitive market, having visually appealing displays is a game-changer. E-commerce platforms are always on the lookout for images that stand out, ensuring potential buyers linger and explore. This is where the stock images by dreamstime.com come into play. The collection offers a unique blend of quality and variety, ensuring that e-commerce platforms have the best visuals at their fingertips.
Personalized Shopping
As soon as you open up your favorite shopping website, all the products you love often show up. The future of AI-powered retail has arrived with personalized shopping recommendations based on what YOU like. The algorithm sees your choices, hobbies, and interests. Is there something you want to know? AI has got your back. It will answer all your queries in a flash, heck, it might even choose between two dresses for you. The technology used in e-commerce settings doesn't just answer your queries now; it learns and improves in real-time to make sure that your every interaction with it is satisfactory.
Trustworthy Transactions & Transparent Origins
Ever bought something online and wondered where it came from? Blockchain's transparent supply chain allows you to trace products right back to their source, ensuring that they are authentic and are not part of some shady scheme. And when it comes to payment, cryptocurrencies are changing the game. The decentralized nature of Bitcoin, Ethereum, and others offers a secure, faster transaction method, breaking down international payment barriers.
Smart Devices Making Smart Choices
Remember the old days when we had to maintain shopping lists, and forgetting to buy milk meant an extra trip to the store? Those days are fading fast. Today, we are in an era where our home devices have become our shopping partners. The credit goes to the Internet of Things, or IoT for short.
When your refrigerator can realize you are running low on milk and place an order for you, it's a marvel in itself. But it doesn't stop there. Imagine your smart oven suggesting recipes based on what's available in your fridge or your coffee maker preparing your morning brew just the way you like it. Sounds awesome, right?
Predicting Your Next Purchase
Have you ever wondered why a particular dress is on discount or why those shoes are suddenly in the spotlight? Advanced analytics is the silent player, predicting market trends and consumer behaviors. It's the backbone that ensures stock levels are just right, prices are dynamic, and products match market demand. On the other hand, big data fine-tunes the broader strokes, ensuring supply chains are efficient and inventory is always optimized.
Hassle-Free Payments
Digital transactions are a breeze these days as you can simply click or tap to pay and complete your payment. These technological developments are meant to enhance online safety. Encryption protects your financial information when conducting transactions.
It can be quite a chore to keep track of every purchase. With just a one-time setup, digital wallets can save the day for us. These wallets not only keep your payment information safe but also give you perks like money back and discounts. It's a win-win as customers find it easy, and sellers have an incentive to keep selling.
Shopping On the Go
In our fast-paced world, boundaries between daily activities and the digital world are almost gone. "Shopping On the Go" is one of the most prominent examples. While drinking our morning coffee or waiting for a train, we easily navigate through digital storefronts, making purchases with a single click. This convenience, offered by advanced mobile technology and intuitive e-commerce platforms, ensures that shopping integrates effortlessly into our daily routines. As technology progresses, expect these lines to blur even further, making our shopping experiences more efficient and tailored to our busy lives.
Speedy Deliveries – Right to Your Doorstep
Lightning-fast deliveries are also a game-changer in e-commerce. You can now receive products much faster thanks to intelligent logistics and live monitoring. Accuracy also plays a crucial role here too. From your home to your office, accurate GPS tracking guarantees successful and faster package delivery.
Eco-Friendly Choices for the Conscious Shopper
Green is the new black. As shoppers prioritize sustainability, e-commerce sites are adapting. Products are being made from sustainable materials as well as their packaging. Nowadays, platforms display labels indicating how environmentally friendly products are. The best part? There is no compromise on quality. So, look for that little green tag the next time you shop. Every small step counts!
---
Conclusion
The technological impacts on e-commerce sure have been revolutionary, incorporating the magic of tech with our normal daily routines. Ranging from virtual try-ons of stunning dresses to environment-friendly products, each aspect can be considered a marvel of the modern era. It is undeniable that we have to embrace these changes, and as we continue to do so, it will only get better from here on out. What we may think is impossible might just become reality a few years down the road. How exciting is that?
So, next time you are browsing through your favorite digital outlet, take a moment to look back and appreciate how far the e-commerce industry has come and what exciting future lies for us ahead.