It is not always possible to be able to watch movies in cinema halls or even your Tv. Nowadays we get so occupied in our lives that we do not have the time or patience to watch movies. Needless to say, no matter what the consequences are we would love if we were able to watch movies in any free time we get.
Sadly a theatre or Tv is not always approachable but what we do always have a phone by our side. Wouldn't it be awesome if we could just watch any and all the movies we want on our phones itself? We wouldn't have to spend money on cinema hall tickets or renting DVDs. Not that we have the time to go to these places but still I stand to my point.
What if we could just have some apps on our phone on which we could stream all of our favorite movies and Tv shows? That would be amazing, right?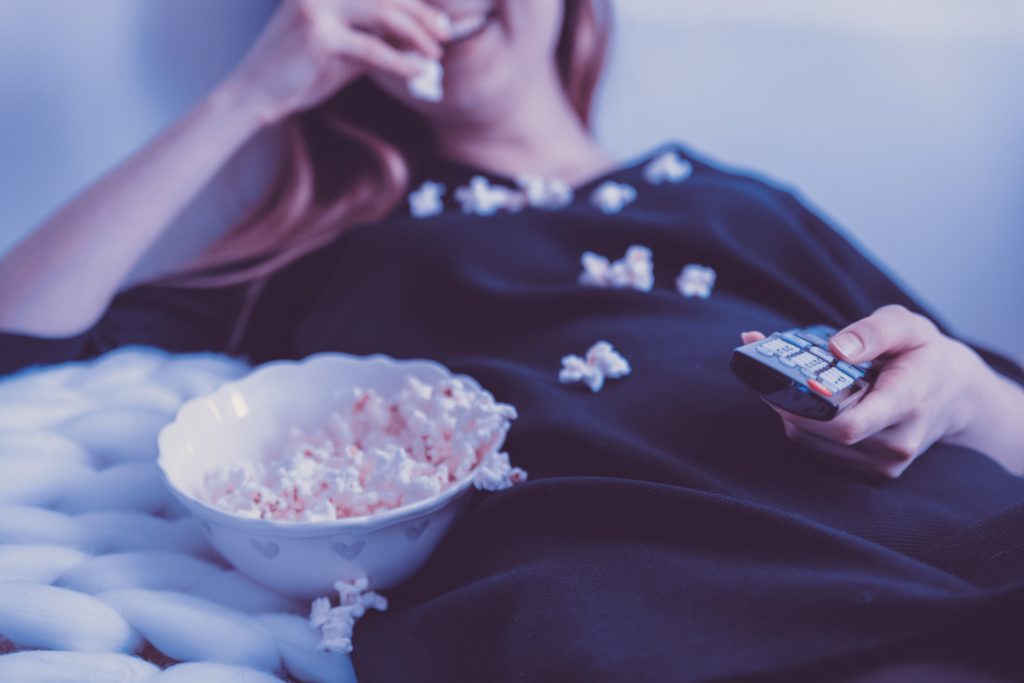 Well, you are about to be amazed because in this post we will tell you the best free movie apps for Android.
1. CinemaBox
One of the most common apps on the internet today when it comes to streaming movies and Tv Shows is CinemaBox. It has been the most downloaded apps for many years in a row. The features of the CinemaBox app are truly amazing and almost unmatchable. It's the best alternative of Showbox. All the latest movies and Tv Shows are added to their databases on a daily basis which they keep updated.
All the movies are also labeled in specific genres. This means you only have to decide what kind of movie you would like to watch and then click on that genre. It will automatically arrange all the movies of that genre for you and you can watch your favorite one. That can be considered very helpful when you are bored and it gets overwhelming to decide what movie you have to watch. Once you have narrowed down your interests it will be easier for you to decide. 
2. Flipps Hd
Flipps is considered one of the few trusted apps when it comes to movie streaming. You can download this amazing app from its official website as well as the Google Play Store. Now Flipps HD is more than just some movie/Tv shows streaming app limited just for your phone. You can use this app to watch what is going around the world, what is viral, listen to your favorite music and connect it to your Tv as well.
So basically it is a complete package of entertainment. News, movies, Tv Shows, funny videos, viral videos, music anything else you may be thinking of can be taken care of by Flipps HD app. You also have a search feature to look for any specific movies or tv shows. Just type in the name or any related keyword if you do not remember the name of the movie and it will display all of the movies they have for those terms.
3. Crackle
If things get over complicated for you with the regular movie streaming apps then crackle is the best option for you. The navigation, ease of use and the user interface is so simple that anybody can use it. It doesn't get complicated at any point. No need to connect to a VPN, no need to find the fastest server, etc. Just find a movie, tap on it and it starts playing. That is all you need to.
It is obvious that all the movies under the Sony Network are already included in the app as they own the complete rights to them but they have been adding many other movies too. So there is no chance that you will be disappointed with this app. Sony has already entered strong in the market and they look good.
Crackle is under the Sony Network and is now spread to most countries. They are constantly working hard on improving their product and it is growing perfectly. Though they haven't added the download feature yet, though it may be the next big thing in the ever-growing entertainment industry.
4. Hubi
Streaming movies and Tv shows are not the only things that the amazing Hubi app offers. It has a unique Tv Channel streaming option too. So missing your favorite game, or a show won't be a problem anymore. With a huge collection of movies and tv shows and regular updates in their database, Hubi is already giving a neck to neck competition to the other streaming apps.
The best part about Hubi is that it is free, has negligible ads and you can download the content too. So you can watch all of it in the offline mode or on the go. There is even another option for those who don't want to be bothered by any kinds of ads. You can pay for the premium version and you will be promised an ad-free entertainment for as long as you would like.  There will be some other features too that come with the paid membership including faster browsing and downloading speed. Also, the charges for shifting to premium are very low.
Conclusion
So here is a list of Free Movie Apps For Android. All of these apps are the best ones out there and you can choose anyone you like. They all will serve the same purpose. The point is most of them are completely free but have ads. Now if watching ads in between of your movie or tv show is not a problem for you then you can continue with the free version. For the people who are not ready to tolerate ads or any kinds of disturbances or interruptions can go ahead and buy the paid version.
The charges are less but it is important to know all that about an app before you download it.