Best Malware Removal Tool
Again let's start with the basics here. Malware, short for malicious software, is any software used to disrupt computer operations, gather sensitive information, gain access to private computer systems, or display unwanted advertising. For example, remember that extremely pretty lady whose provocative texts you kept receiving when you were just trying to download a movie from a torrent website? Yeah well, turns out the lady as interested in you just as much as a house elf is interested in freedom. (Didn't get the Harry Potter reference? Wow. Well, let's just say that house elf's hate freedom. So you can guess what position it puts you in with the pretty lady eh?) That essentially is what malware is all about. Misleading you. Now if you want to find out what clicking on the above-mentioned texts will do, by all means, go ahead. Done clicking? Need help? You're in the right place.

List of Best Malware Removal Tool
Here's a list of 7 great Malware fighting software to help you keep your computer clean.
1.     Spybot Search & DEstroy (Windows, Free)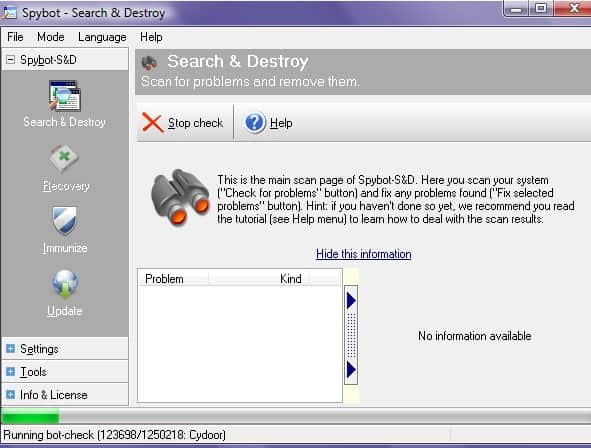 Spybot Search and Destroy can pretty much be called the best malware-fighting software that is out there. Given the fact that its free you can pretty much download it from anywhere on the internet but we would recommend heading over to 2spyware.com a website that brands itself specialises in malware and also ranks the best malware detection tools around. Oh and just FYI Spybot tops that list. So yes, you'll be indeed working with the best if you go ahead with Spybot. This piece of software comes with a file shredder, a botnet scanner and a host-file modification option along with the usual "Malware scanner". Spybot is a pretty good shout if you're looking for a no-nonsense malware whacker.
2.     MAlwarebytes antimalware (Windows & Android, free)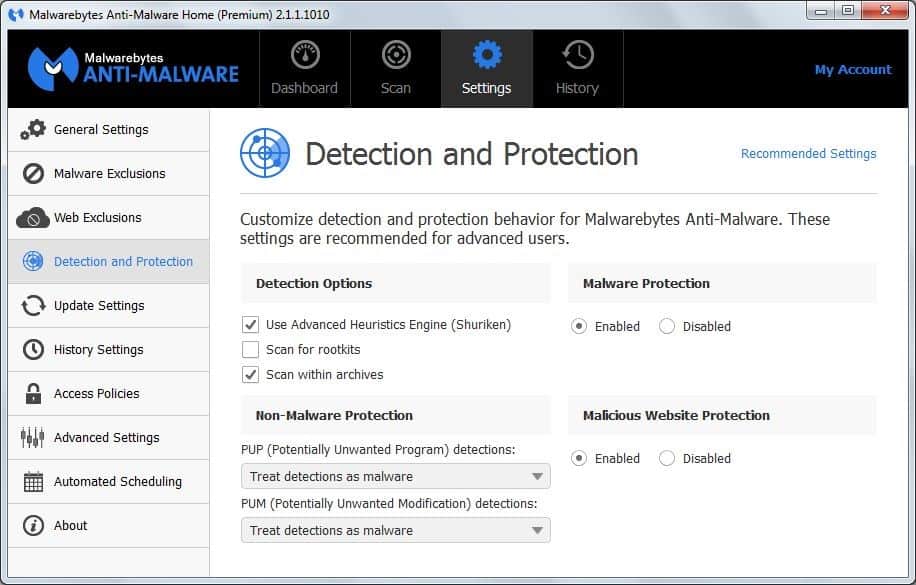 Another highly recommended Best Malware removal tool and software are Malwarebytes Anti-Malware. If the name itself doesn't scare the malware the app certainly will. The app runs behind your firewall alongside your antivirus to give you round the clock protection. The app is also available as a premium version for around $25 but you could stick to the basic version which does the job pretty well too.
3.     Superantispyware (windows,$30)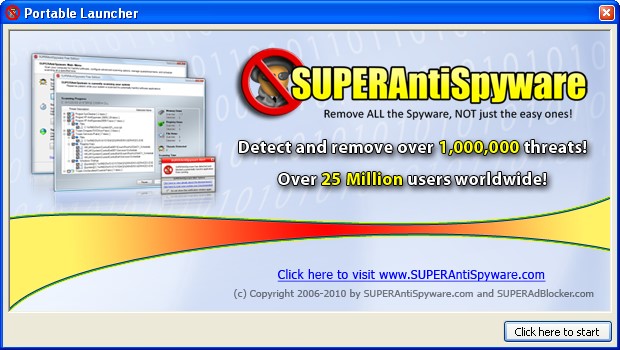 SUPERAntiSpyware (Much wow) is again a software with both free and premium versions, but unlike Malwarebytes Anti-Malware the restrictions on this software are much more. The free version will only let you scan and remove malware, which is essentially what you're looking for, but thee premium version comes with a few novelty feature like registry protection, real-time scanning, auto-scan on startup et al.
4.     BItdefender Internet Security (Windows, $80)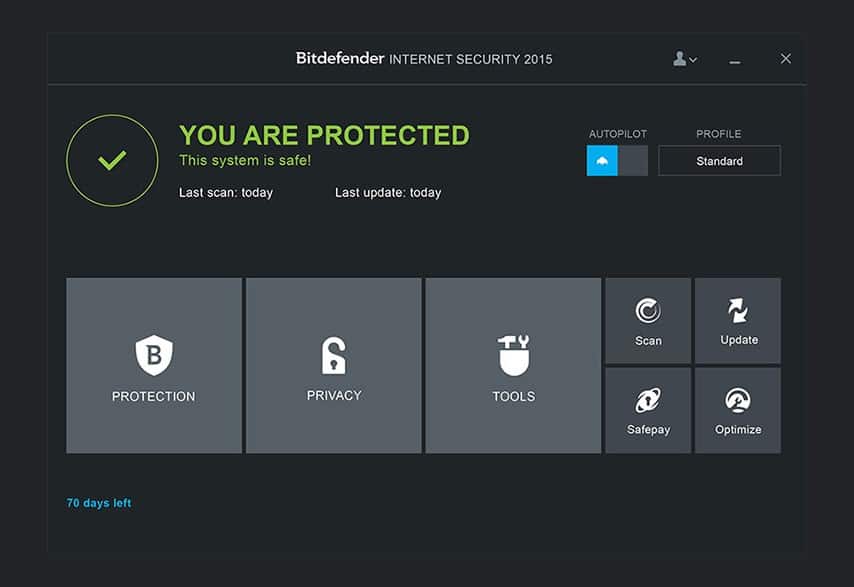 BitDefender Internet Security is more like an antivirus software than the best malware removal tool. But then it does the job pretty well. You get access to a ton of features, only and only if you are ready to shell out up to $80 a year for protection. Yes, you get the value for money and given the fact that BitDefender is such a well-reputed firm you can't really expect much less.
5.     ComboFix (Windows, Free)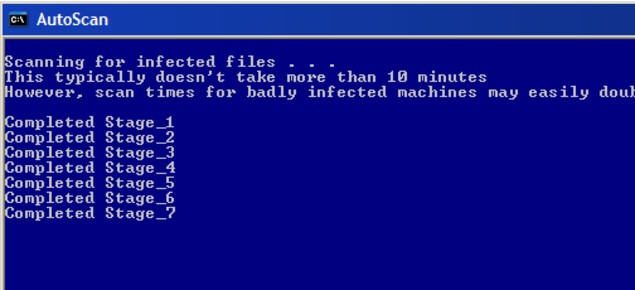 Let's put it this way, if you like pretty things, ComboFix isn't for you. The software somewhat looks like command prompt on Gatorade. Working overtime, this software gets you the results you need and gets them fast. Simple, clean and easy to use. This ones for the people who just want their shit done. And that's exactly what ComboFix does. Gets stuff done, without going all Lady Gaga on it.
6.     Panda free antivirus (Windows, Free)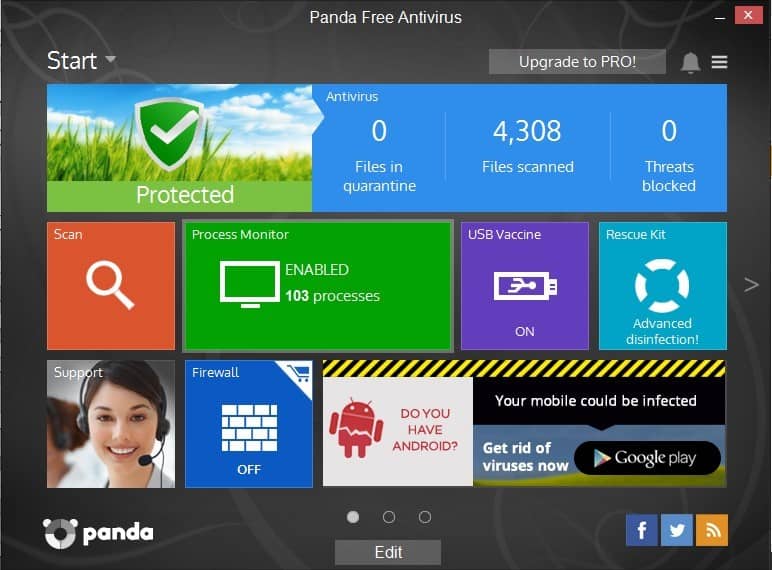 Unlike our last entry Panda free Antivirus has a very decent looking UI. It only comes with an added bonus that Panda Free Antivirus is one of the lightest antivirus software on the internet. Performance wise Panda does a great job at not only getting rid of Malware but also protecting your PC round the clock. Comes with a few added features like process monitor, USB vaccine, and Rescue Kit. A very reliable and clutter free antivirus software if you're looking for one.
7.     Hijackthis (Windows, Free)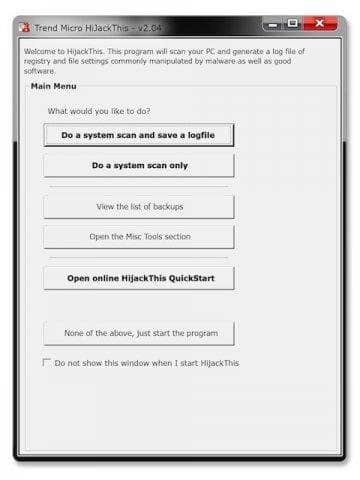 Now this one's for the pros. HijackThis can really mess up your computer if you mess around with it, but it's a really helpful tool if you know what you're doing. What the software does is to compile a list of files, folders, and applications that could have been altered by malware or spyware. It does not, however, do anything about the file itself. That's for you to handle. Now the Stephen Hawking's amongst us can go over the logs and determine what to do themselves but for the ones uncomfortable with handling logs or any of the computer gibberish they can head over to security forums like SpyInfoForum and let other smart people do you work for you ;). Alternatively, you can head over to hijackthis.de and let the automated log reader do your work for you.