Best RPG for Android
RPG's or rather Role Playing games have by far been the most popular video game genre of this decade Skyrim, Minecraft pocket edition apk, World of Warcraft, Fallout, Final Fantasy, every single title has, single handedly, generated more revenue than any other game at the time of their release. So what is it that makes RPG's so popular? Maybe it's the fact that you get to create and play through the adventures of YOUR character, maybe it's the freedom of choice that players have that attracts them so much or maybe it's just the fact that you can make a female character and hoodwink male characters into giving you all their gold (we're not saying we've done that, but we're not saying we haven't either), either way RPG's are unchallenged when it comes to gaming genres and given the fact that Android has become the go-to platform these days, it didn't take developers much time to start rolling out the very best RPG for Android.
Best RPG for Android
All said and done, here are the top 20 Best RPG for Android..
20. Baldur's Gate II: Enhanced Edition
Price: $9.99/- with additional in-game purchases.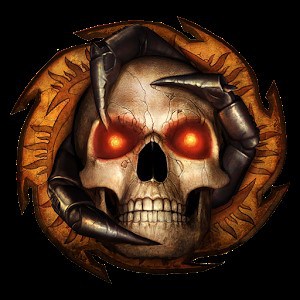 Having migrated from the PC side, many people we're betting against Baldur's Gate at the time of its release but the skeptics were all converted after they laid their hands on the game. Baldur's Gate provides one of the most immersive RPG gameplay you'll ever see on Android. But before getting into the action make sure you have loads of time to kill, because, don't get this wrong, it's a BIG game with an immersive storyline and some nifty gameplay mechanic, which are bound to keep you addicted for a long time.
Watch the gameplay:
19. Crashlands
Price:$4.99/- with additional in-game purchases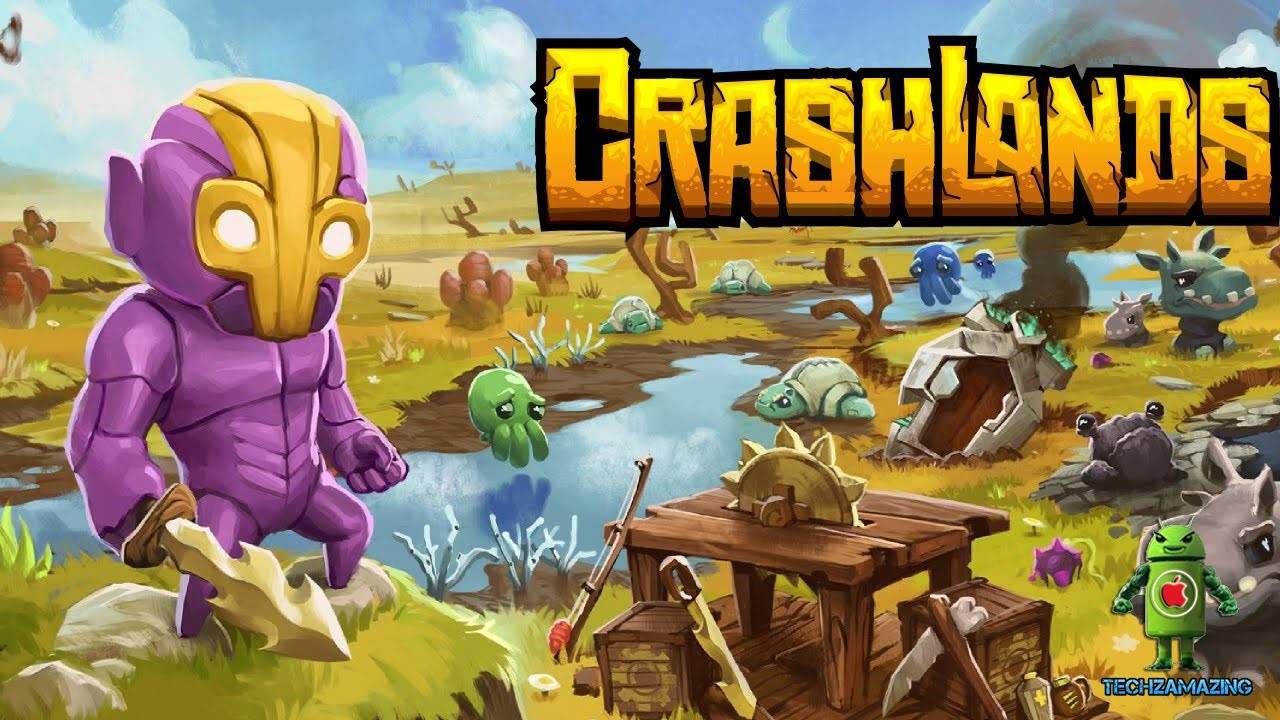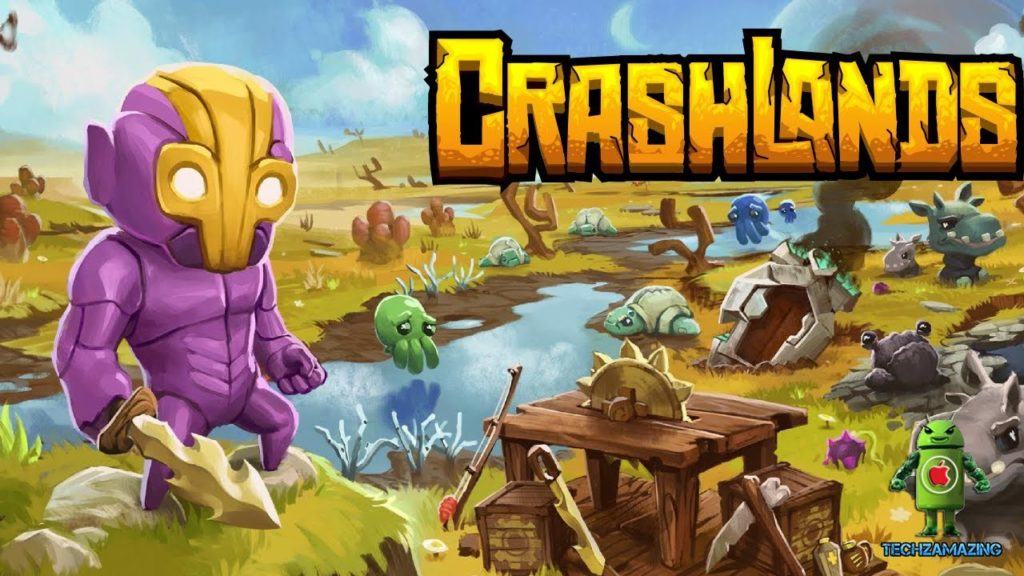 Get this, you are Flux Dabes, a space trucker who's forced to land on strange looking planet due to unforeseeable issues dealing with the villain Hewgodooko. Now your job is to survive long enough on this planet to be able to kick Hewgodooko's butt. You can tame the wild creatures that roam the land, you'll have to craft new weapons from the materials you find lying around, build bases, fight locals, repair ships, the choices are endless and they're all up to you.
If you like quirky dialog and hilarious gameplay Crashlands is the game for you.
Watch Gameplay:
18. The Pokémon Series
Price: Free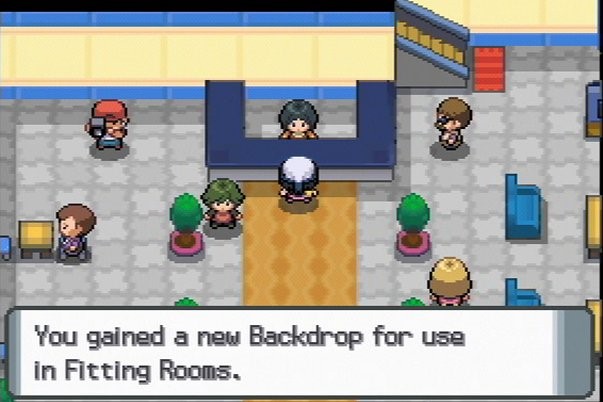 Albeit Pokémon Go has taken the world by storm these days, going back to the classic Pokémon games can prove to be a great decision. The drama and excitement of going through an entire region at a go, discovering new Pokémon, fighting new leaders, collecting new badges all feels very nostalgic now. But there is no denying the fact that the Pokémon games always will hold a special place in our hearts.
You can play any of the Pokémon games on android by using one of the many emulator's available on the Play Store. We recommend using the My Boy! Emulator by Fast Emulator and you know where to download the games don't you? 😉
17. The Bard's Tale
Price: $1.99/-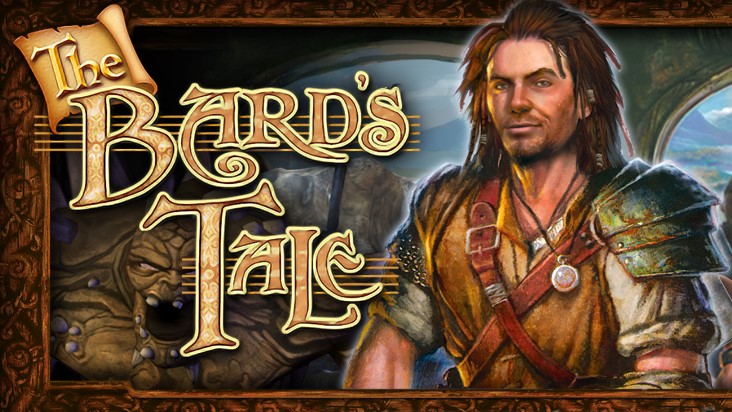 Given the simple fact that this game offers you an actual choice between "Save the world" and "Coins and cleavage" goes to show how amazing this little RPG actually is. A remake of the classic game from the 1980's the game take you on an adventure where you take on quests to earn coins (we didn't see that coming) and then use those hard earned coins on stupid items like Lion Skin Toga's and what not's. A blunt and crude RPG, but extremely fun to play nonetheless.
Watch Gameplay:
16.Evoland
Price: $5.49/-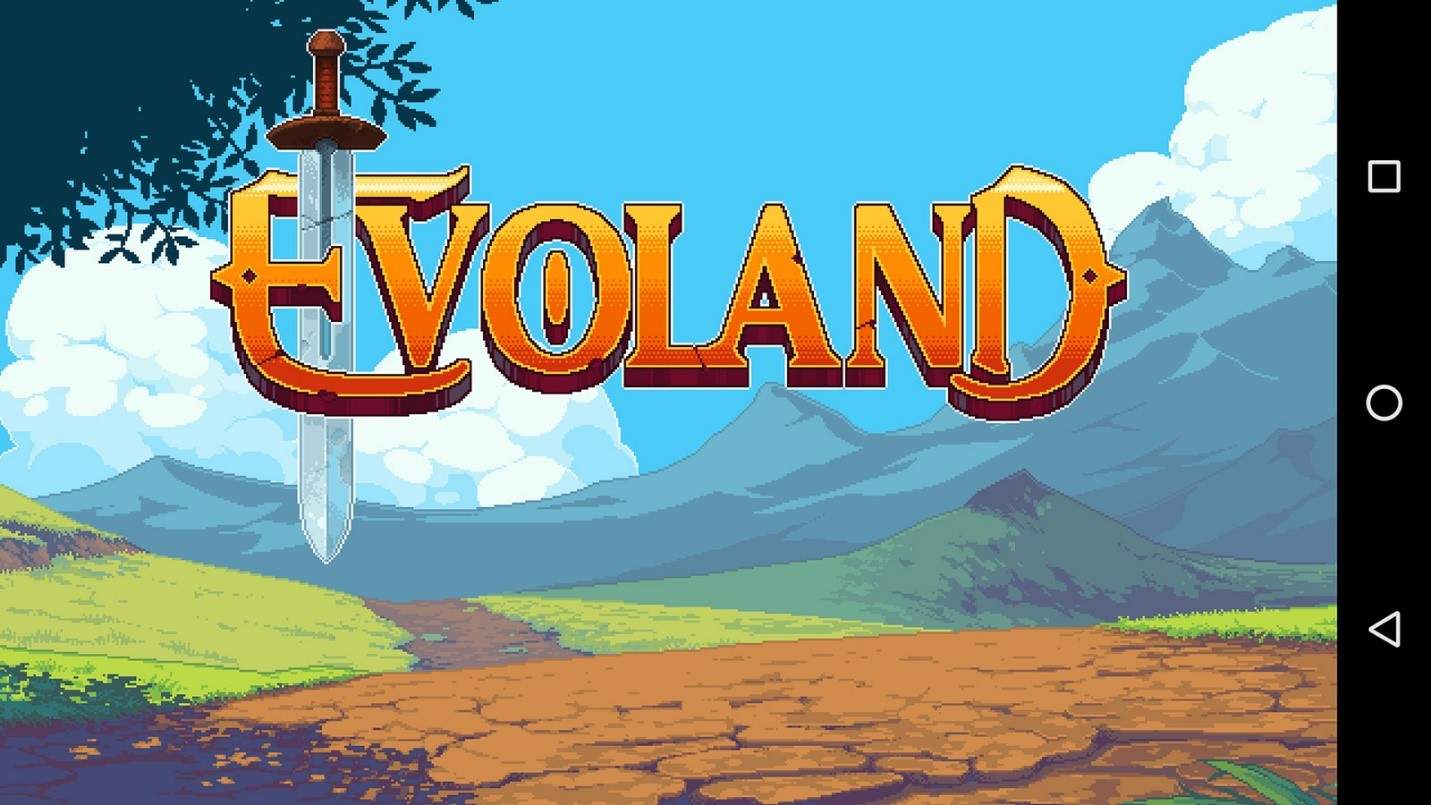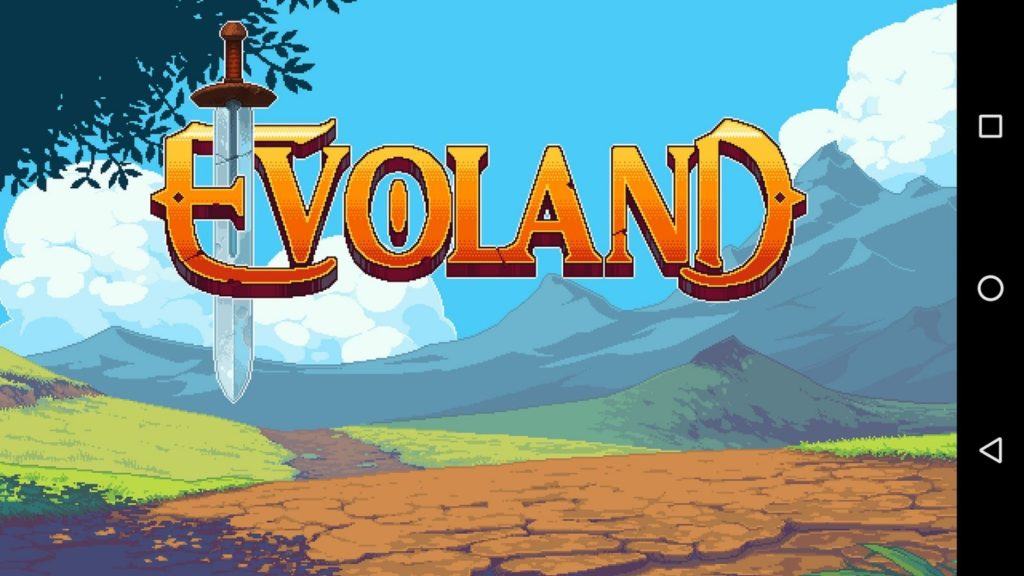 Let's get the fact's straight. Evoland is a knock off. There's no denying it. It "borrows" gameplay elements from Legend of Zelda, Final Fantasy and Diablo and does nothing special to hide the fact. But that doesn't make the game any less playable. In-fact the way the game slowly progresses from a 2D world to a full fletched 3D world made us fall in love with the game. The level design and character animation is very pretty indeed. Your adventure will be filled with classic RPG and movie references so try to keep an eye out for Easter eggs!
Watch Gameplay review:
15. Aralon Sword and Shadows
Price: $4.99/-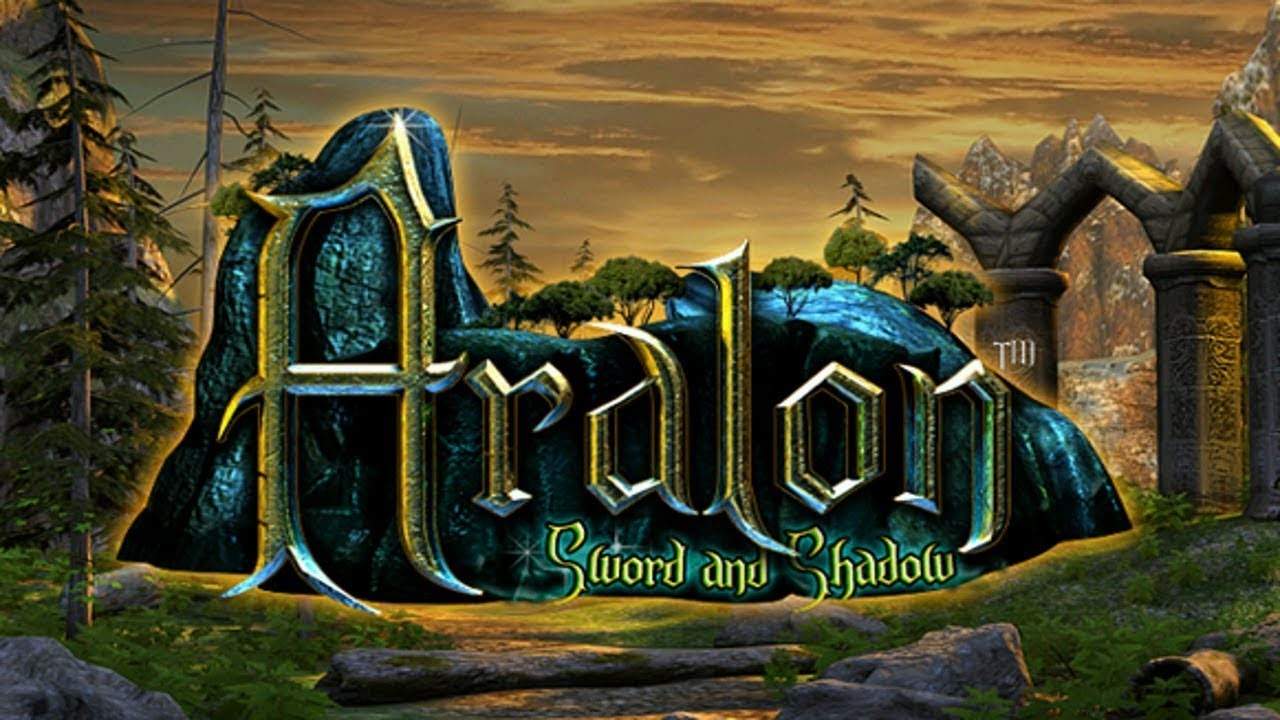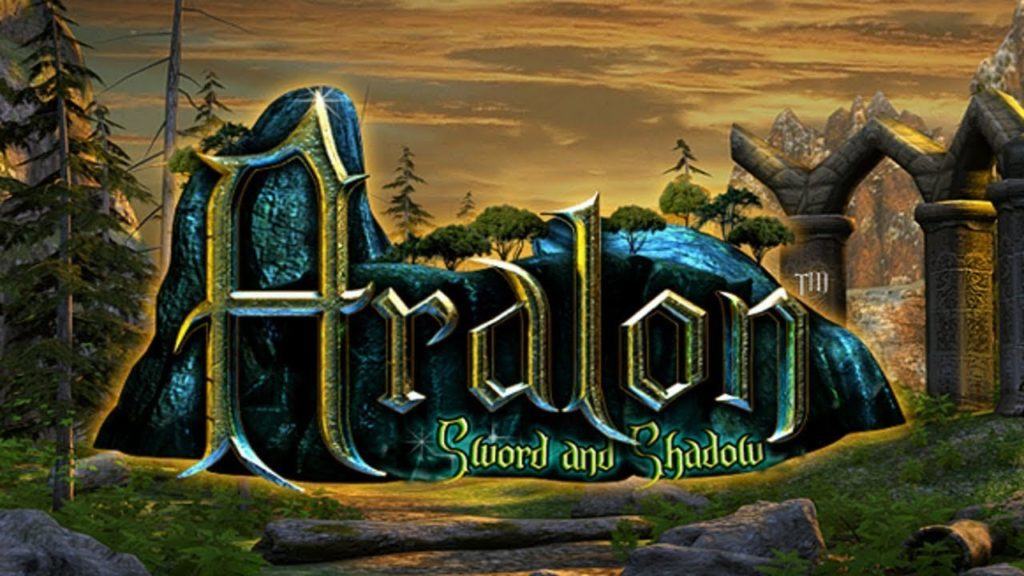 The Aralon Sword and Shadow is a slightly old RPG but still one of the most fun to play. It feature around 30 hours of gameplay, first and third person game modes, 3 races, 4 classes and 8 mount types. There are more than a 100 customizations available for your character, should you ever feel the need to spice things up a bit. This game also features a comprehensive Inventory system which is somewhat lacking from other games in this category. The game is also one of the highest rated RPG's you'll find on the Play Store.
30 hours of gameplay is a lot, so if you have the time, there is your quest soldier!
Gameplay:
14. Choice of Robots
Price: $4.99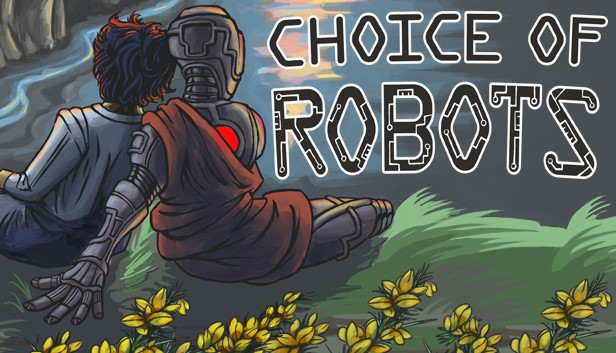 Okay so this is one of the weird ones. Choice of Robots is an entirely text based game. You heard that right. ENTIRELY text based. No video, no audio. And yet it features on our list of the top RPG's on Android. Wondering why? All this because even though the text based game leaves everything to your imagination, it still somehow manages to capture your attention throughout the duration of the game. Every choice you make affects the storyline massively and you dare not complain about lack of choices, heck the game even lets you get married if you want to.
Sadly, this game won't appeal to mass audience. But if you are in the mood to try out something new, go ahead and
Gameplay:
13. Pocket Mortys
Price: Free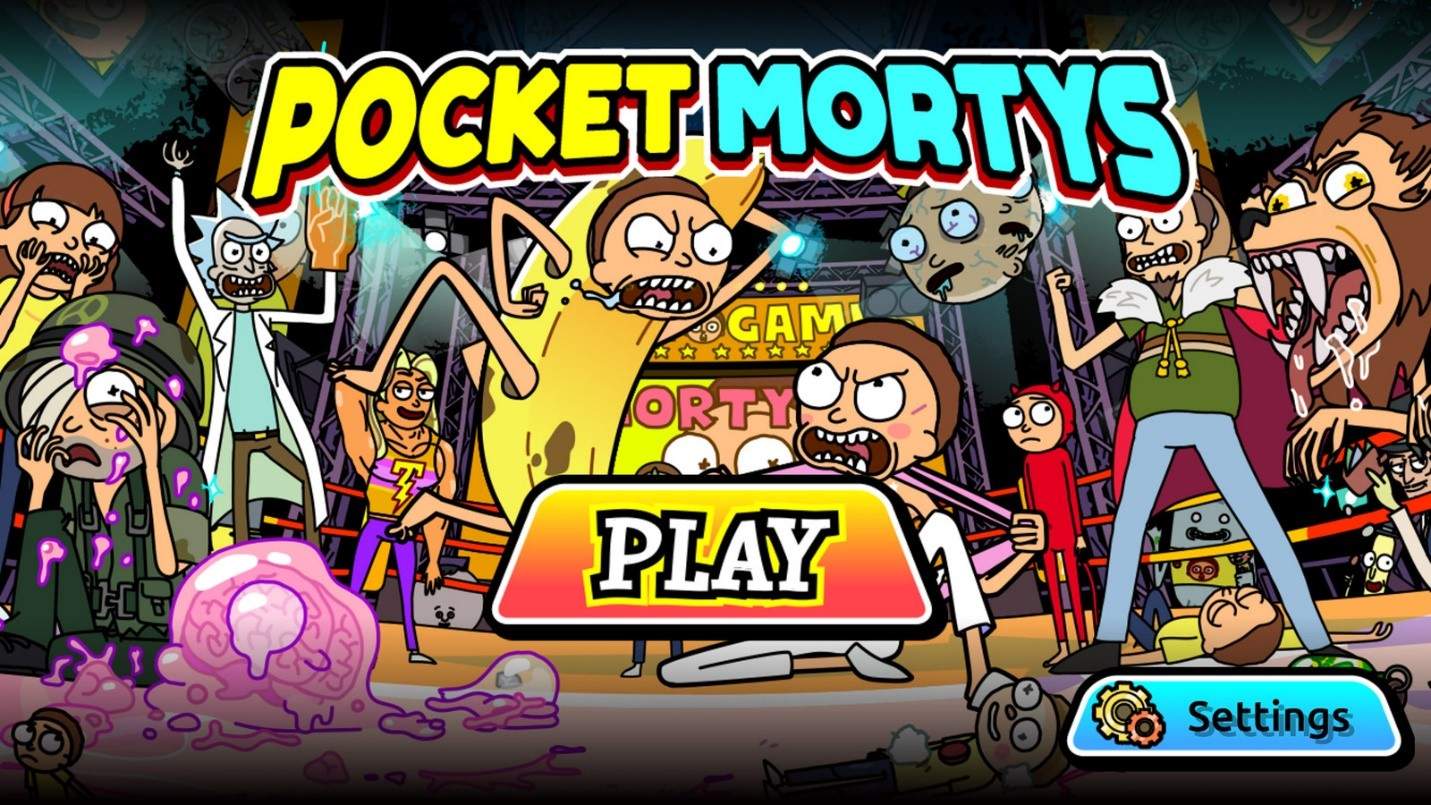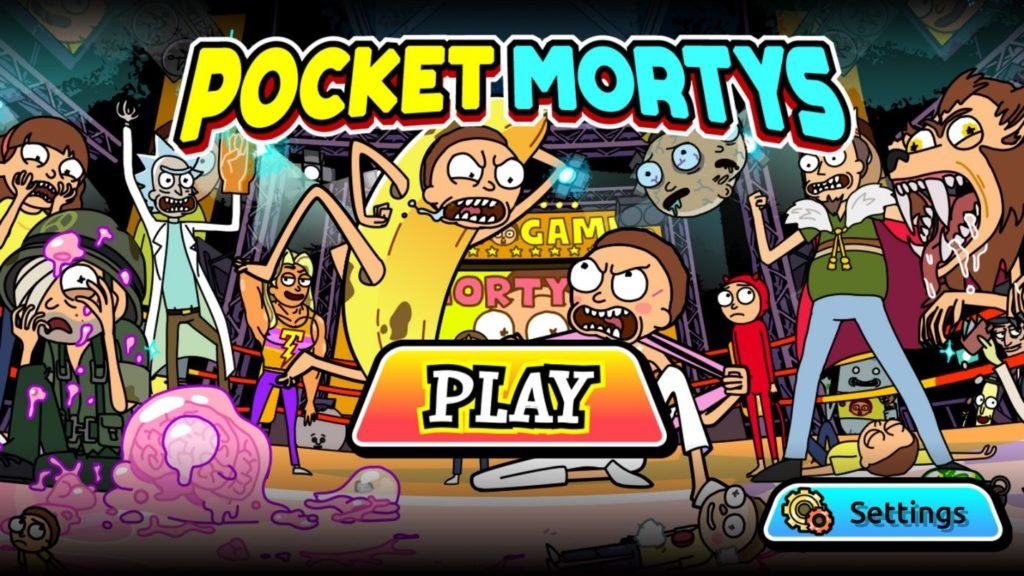 If you've ever watched Rick and Morty then trust us you're about to fall in love with this game as well. Inadvertently based on Pokémon, this is probably the most sick and twisted Pokémon game you'll ever play. And that just makes it more fun to play. The game is full of the same morbid humor that made the TV series ever so popular.
The game has an amazing art style which impressed us the most, and the humor? Well that's just hitting the ball out of the freaking park.
Gameplay:
12. Blood Brothers
Price: Free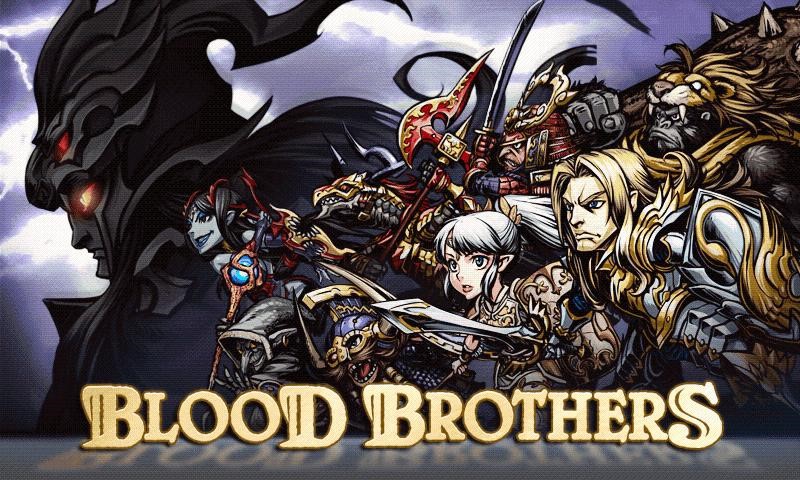 Another unique entry on our list is Blood Brothers. This game utilizes a game board style of gameplay which is what RPG's were back in the day (remember Dungeons and Dragons?). We were somewhat disappointed at the first look of the game, but it still managed to impress us as we kept moving on in the game. The game board style of gameplay is very rare in the RPG genre in today's world and that's exactly what make Blood Brothers stand out from the rest.
Gameplay:
11. Dragon Quest
Price: Varies from title to title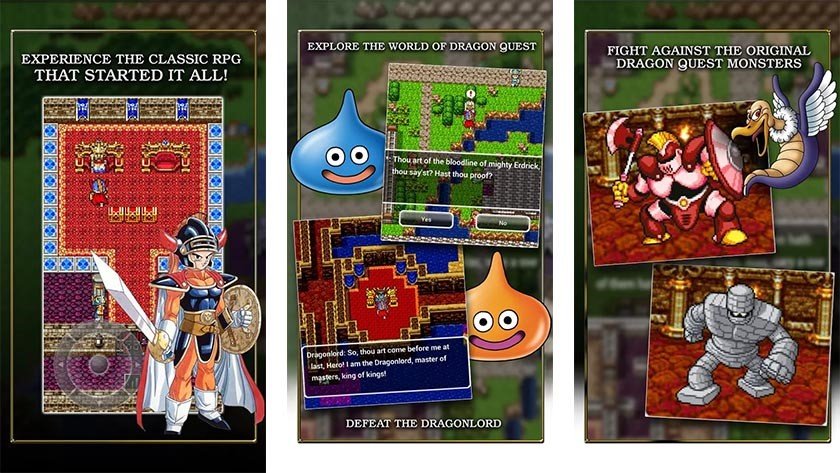 Dragon quest is essentially the first RPG that was made available to the gaming world. And as of 2016, 8 of the existing 10 Dragon Quest's have been transferred over to Android by devs Square Enix. Dragon Quest features the typical text menus, turn–based combat systems and deep immersive storylines guaranteeing hours of endless gameplay. At the time of writing this review Square Enix are currently working on a brand new Dragon Quest XI which might  still be released on Android, so keep on a lookout for that!
10. Star wars: Knights of the Old Republic
Price: $9.99/-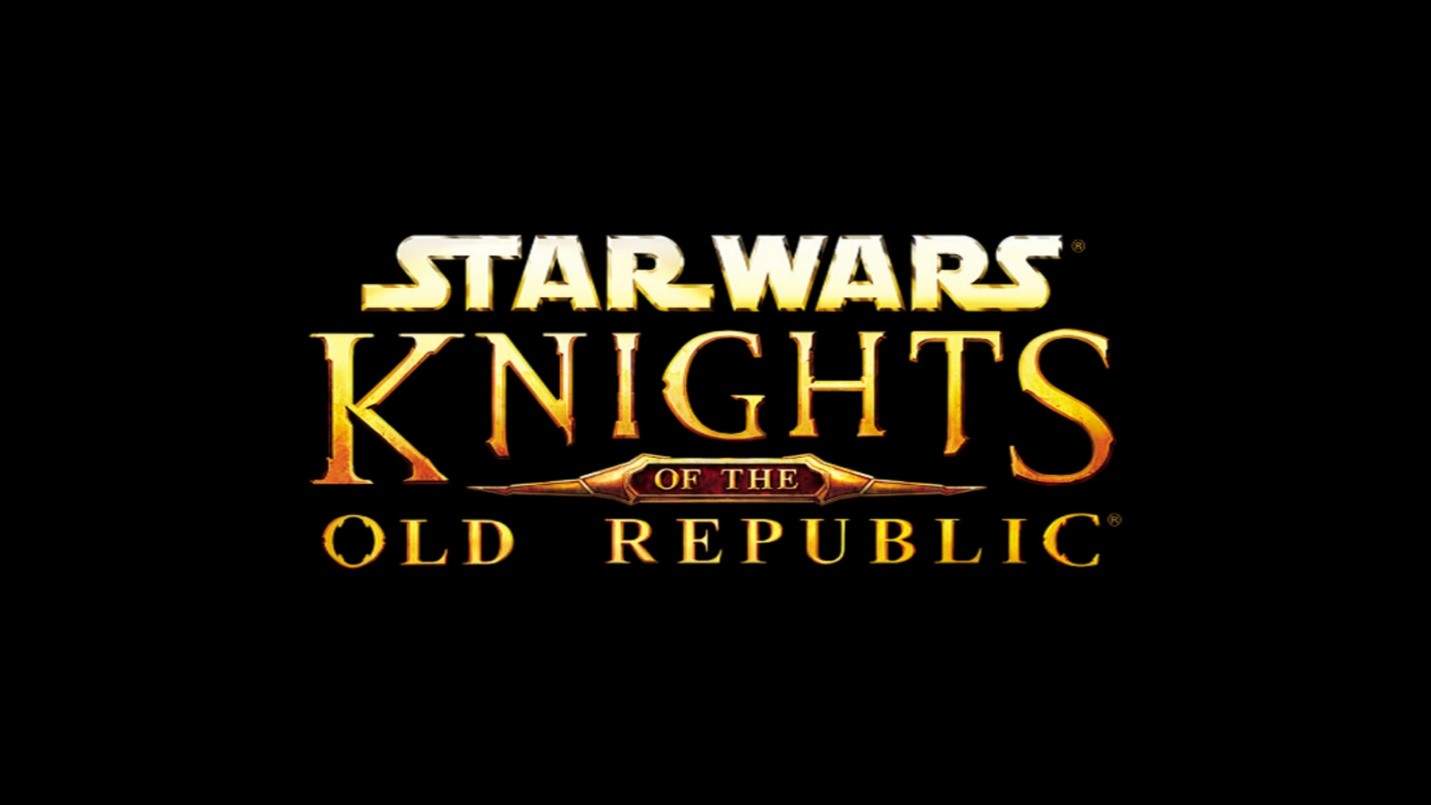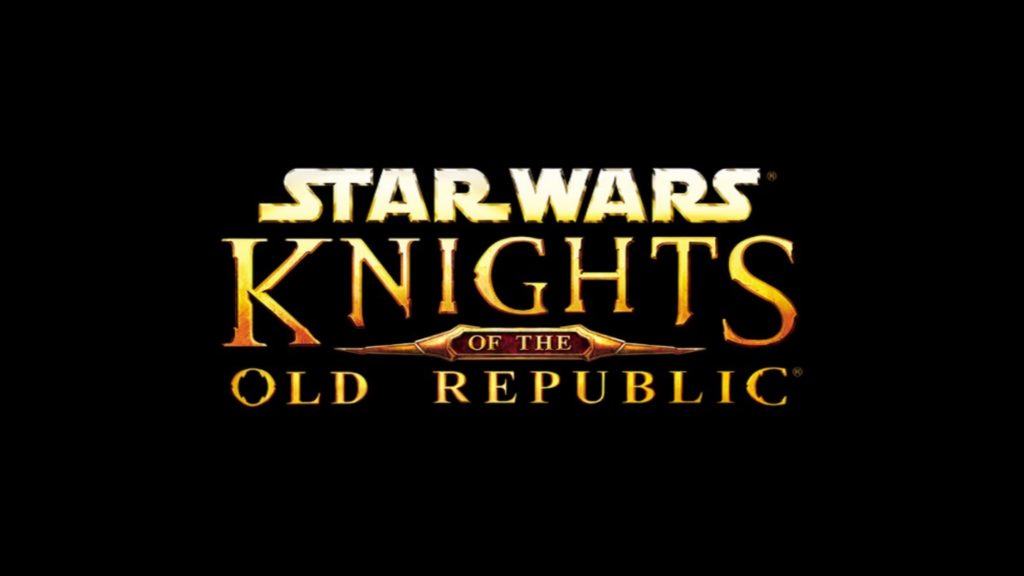 Star Wars fanboys, this one's for you. Note that when we say this game is huge, we mean it's HUGE. 2.4 GB to be precise. All this because the devs didn't want to cut down on any of the force yielding, light saber swinging action the original console games provided us with. Being the suckers for detail we are we found the game very appealing, given the fact that there are 8 character types you can choose from, 40 additional powers you can learn, and the fact that you can build your own goddamn lightsaber!
Fanboy or not you should try this game if you're in the mood for some deep immersive Role playing goodness, but be prepared to wait, the file size is bound to keep you do that.
Gameplay:
9. Covenant of Soltitude
Price: $3.00/-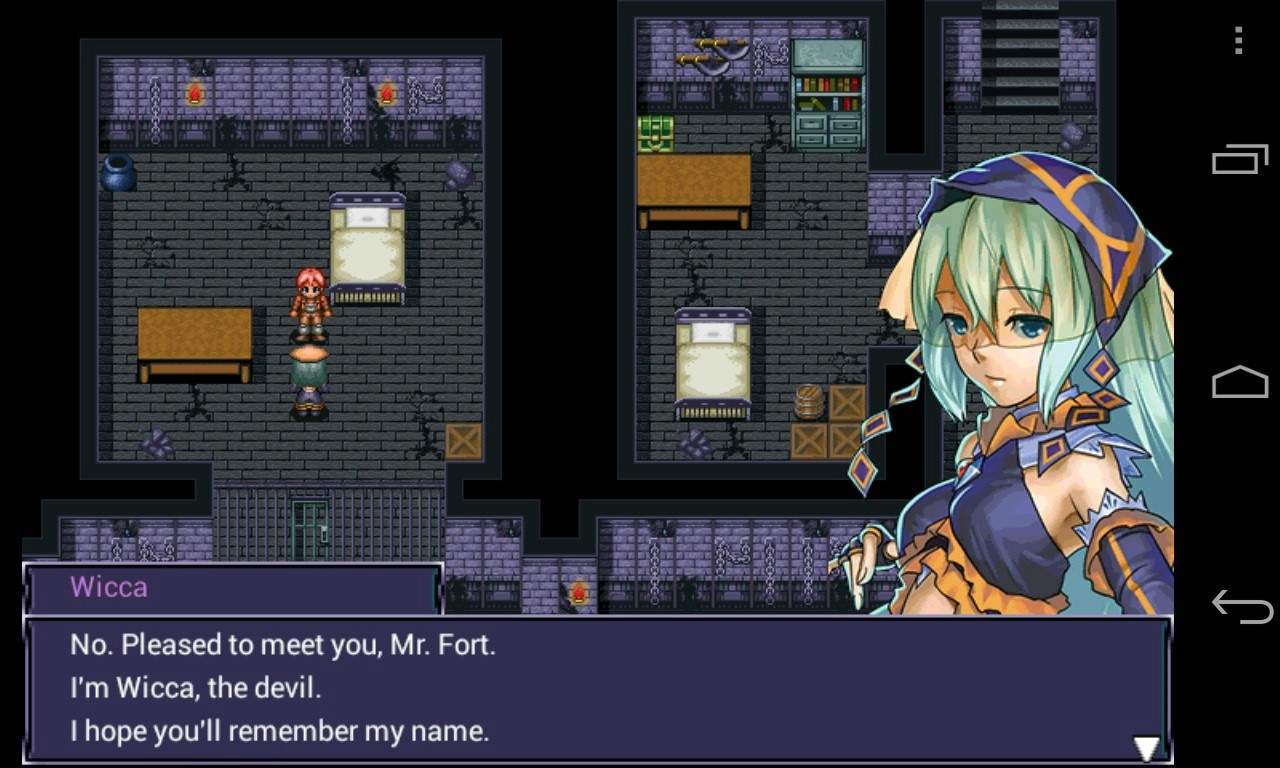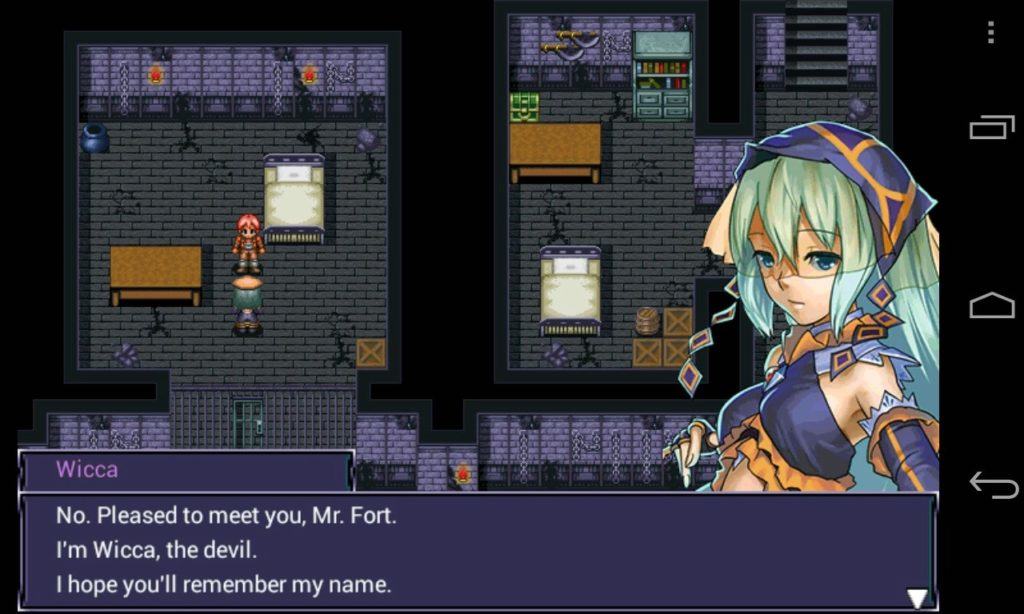 Covenant of Solitude is an ode to the good old days, it uses a jRPG style of gameplay. With a cheap price tag and half a decent storyline CoS may prove to be a buzz kill for the RPG connoisseurs but does provide a solid head start for those who are new to the world of RPG's. With every aspect of an RPG being covered be sure to start with Covenant of Solitude if you're looking to jump in to the big wide world of Role Playing Games.
8. Doom and Destiny
Price:$2.99/-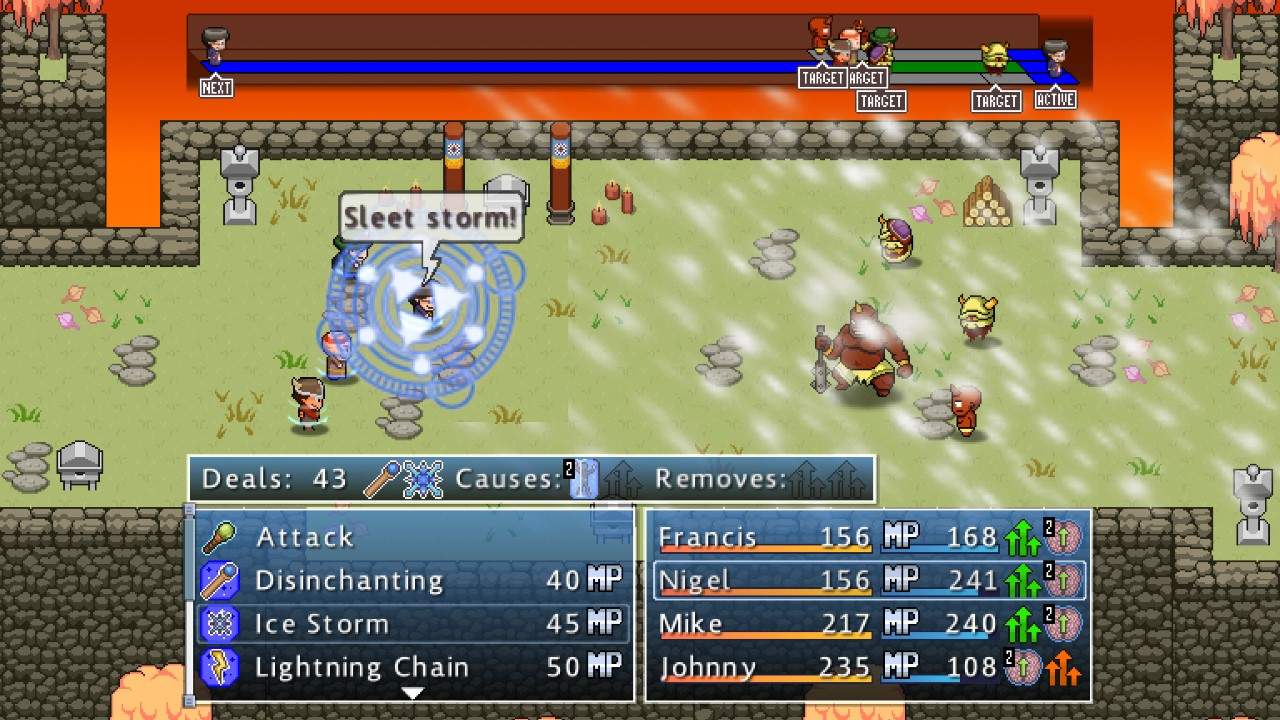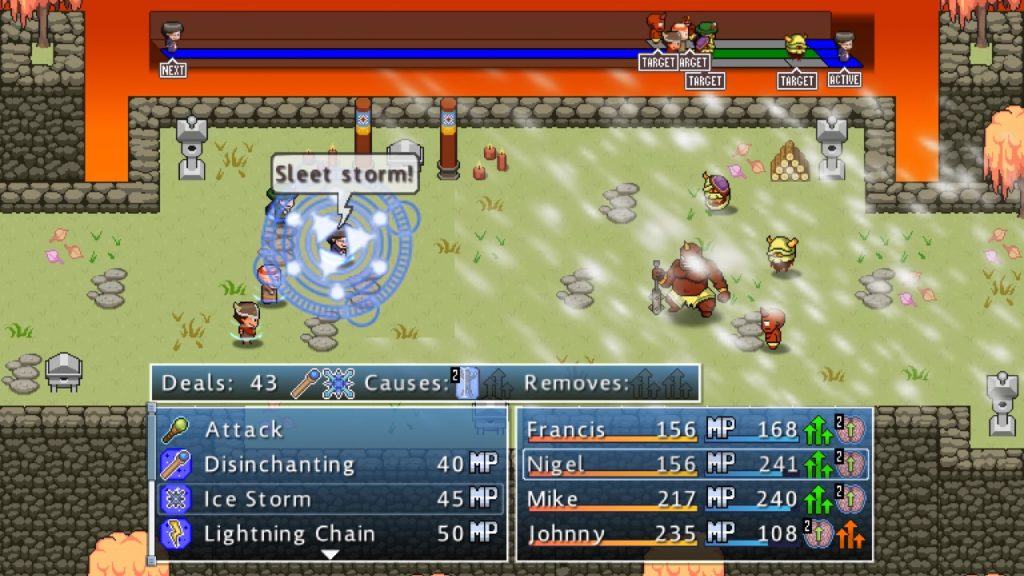 So how to put this? Doom and Destiny Advanced is the sequel, prequel and reboot to the original Doom and Destiny which was available a few years back. The game features almost all the original characters from the game but in a completely new storyline. With plenty of dungeons to crawl into and loads of monsters to kill, Doom and Destiny Advanced promises to be a solid game. The devs have created a whole new dimension has with the latest inclusion of online co-op mode.
Another classic RPG, sigh.
Gameplay:
7. Mage and Minions
Price: Free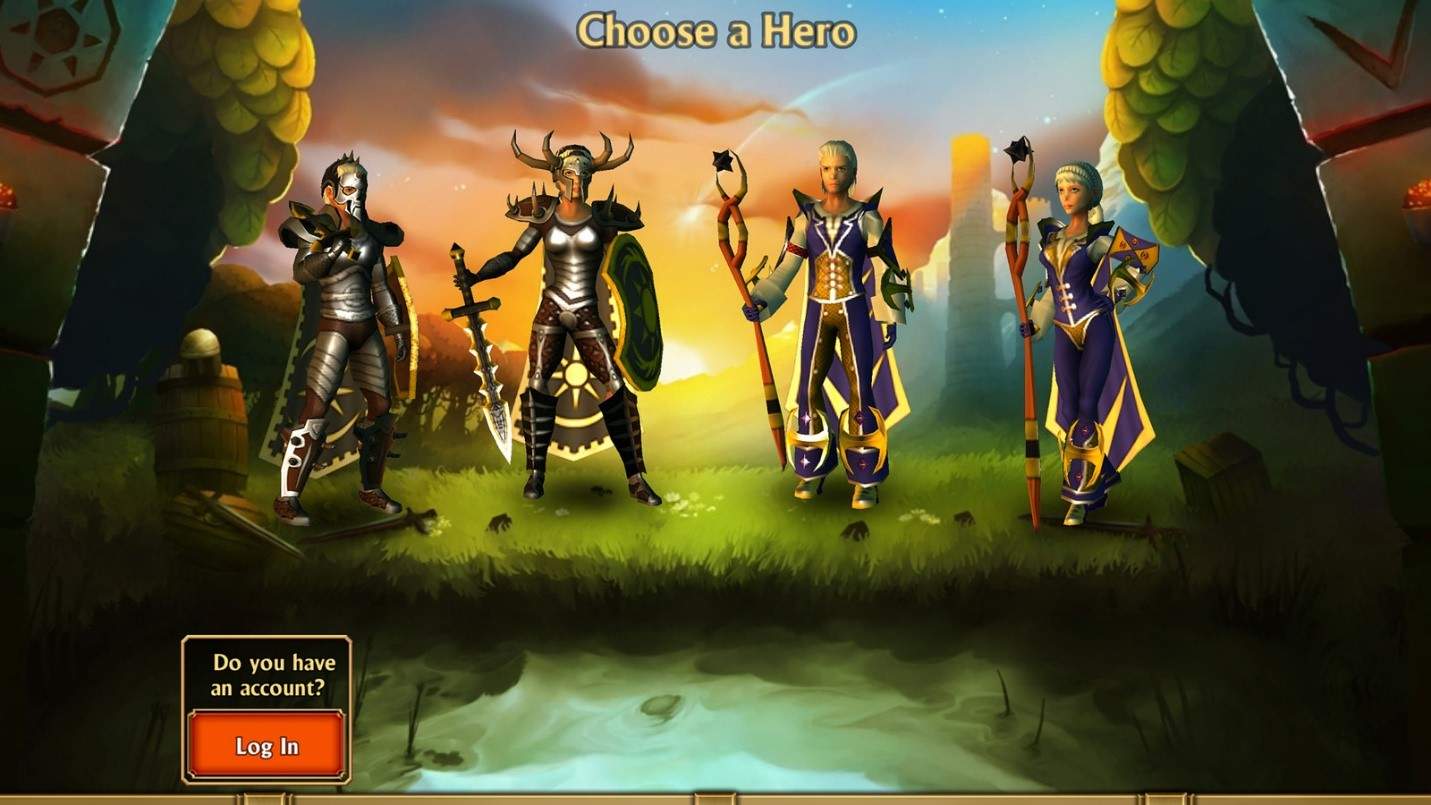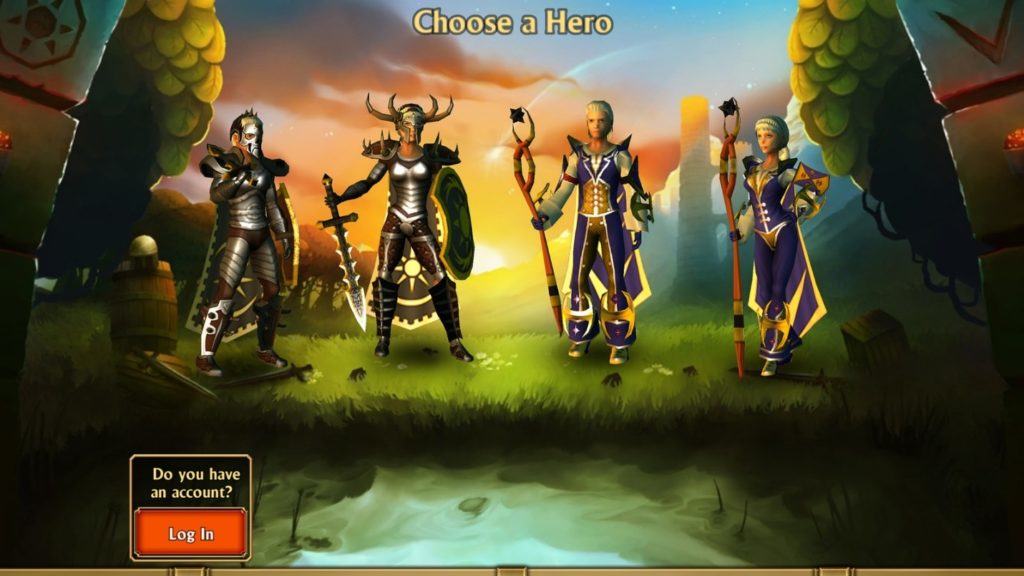 Mage and minions claims itself to be the RPG with the best control scheme around and we agree! The game feels great and the controls are extremely easy to us easy to use and get used to. Your main aim is to stop Ragadam from taking over the world by fighting hoards of his minions, collecting loot and upgrading your character to be ready for the eventual boss fight. As mentioned earlier the controls feel very intuitive and fun to use, especially casting spells is one heck of a task as you actually have to draw symbols on screen to cast different spells.
Gameplay:
6. Eve of the Genisis
Price: $4.50/-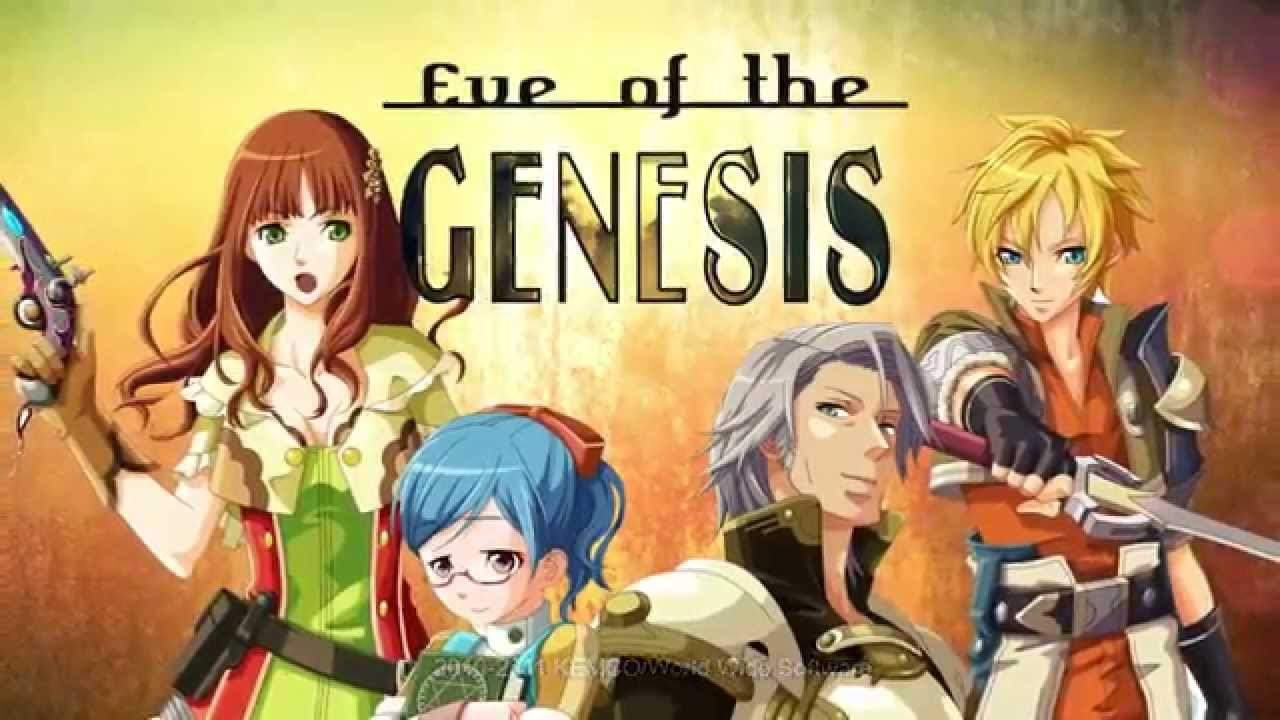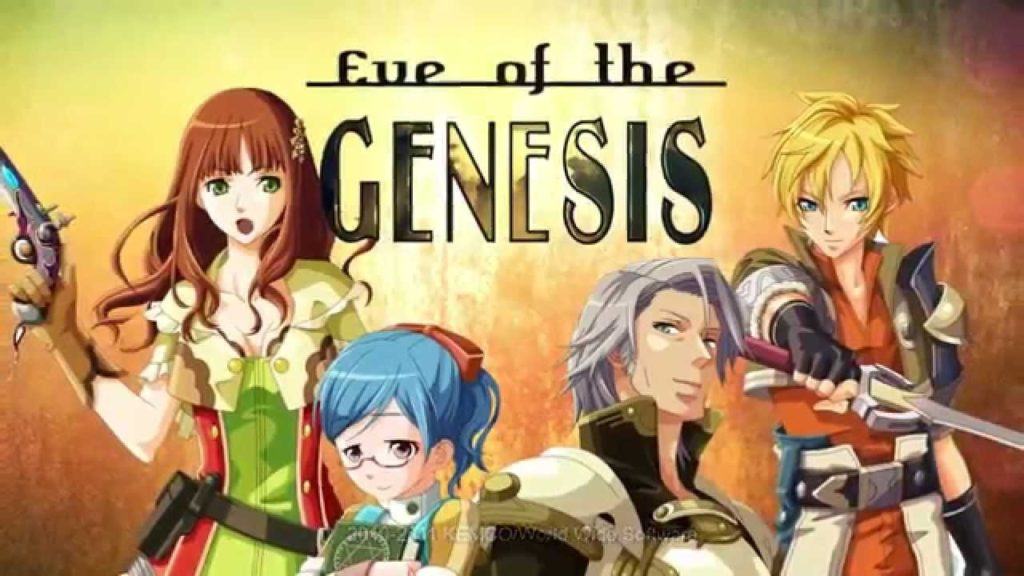 Eve of the Genesis comes from the same developers that gave us Covenant of Solitude (a similar naming pattern, interesting) and both the games are on this list for the same reason, they are solid RPG's. People who don't like jRPG's, should probably stay clear of these titles, but if you do, then you're in for a treat. Featuring the same gameplay mechanic as those from CoS, Eve of the Genesis comes with around 40 hours of gameplay, which is a lot based on the fact that you intend to play this on a 5'' screen.
Gameplay:
5. Icewind Dale: Enhanced Edition
Price:$9.99/-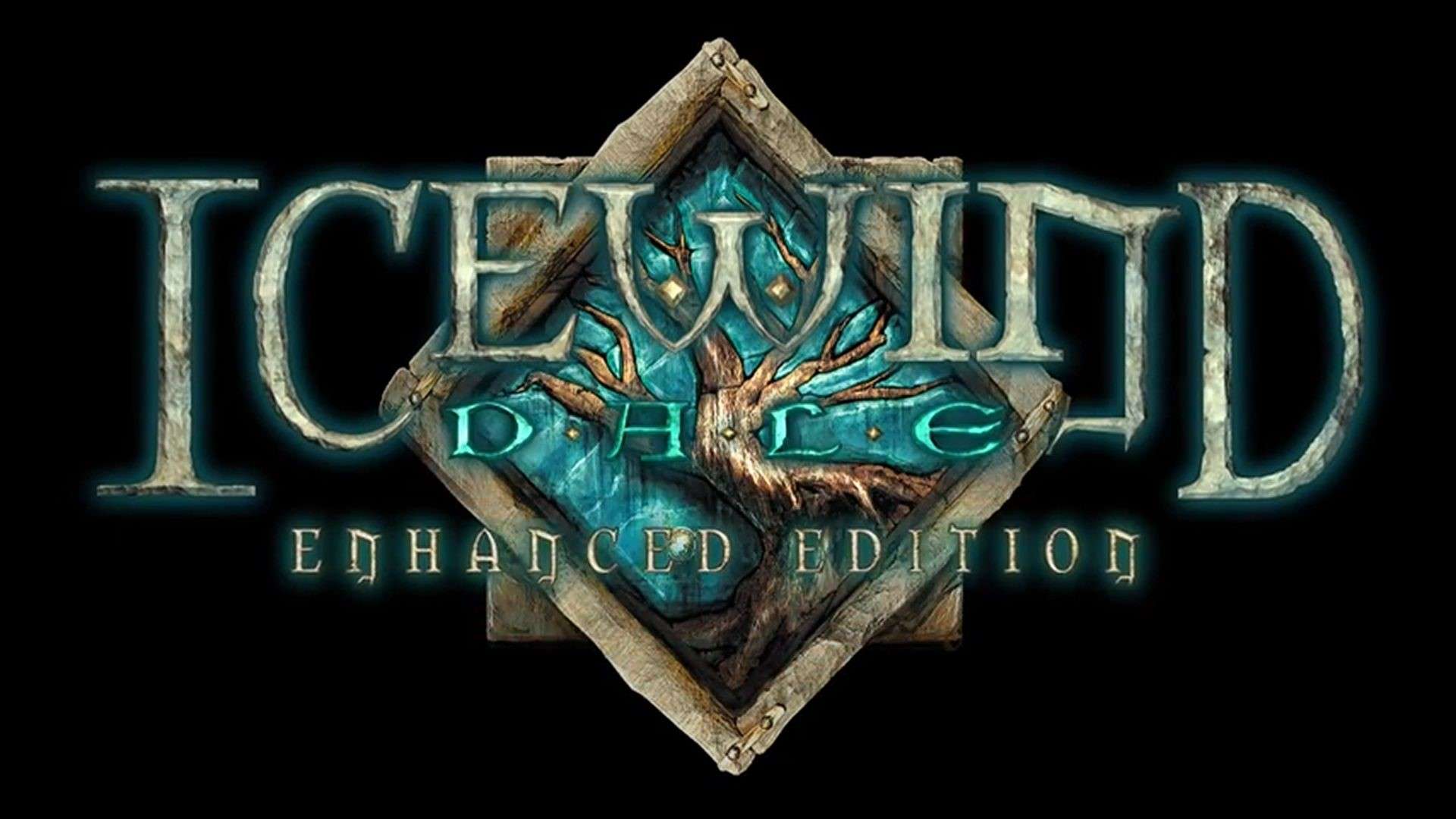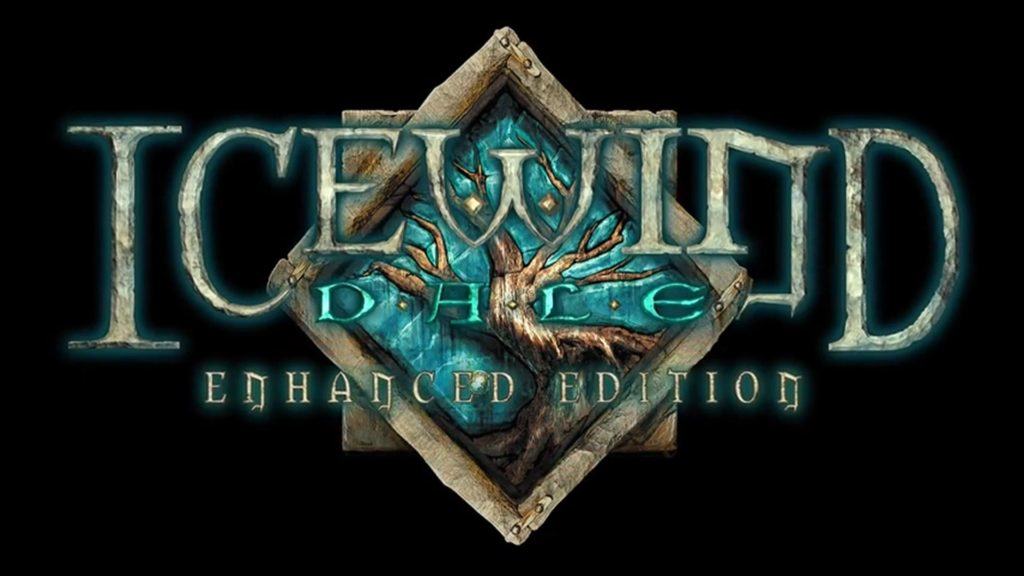 Another game that has been bought over from the other side (PC, don't know what you're thinking about). This too is a wide spread game, similar to Baldur's Gate so casual gamers, stay clear. It also features a game mechanic similar to every single  RPG out there where you  kill bad guys get coins, upgrade your character, fight mean bosses and finish the game. Sounds easy? Well, let us be the first to inform you that you'll have to put in a massive 41 hours of gameplay to archive all that. Don't say that we didn't warn you.
Gameplay:
4. Dungeon Hunter 5
Price: Free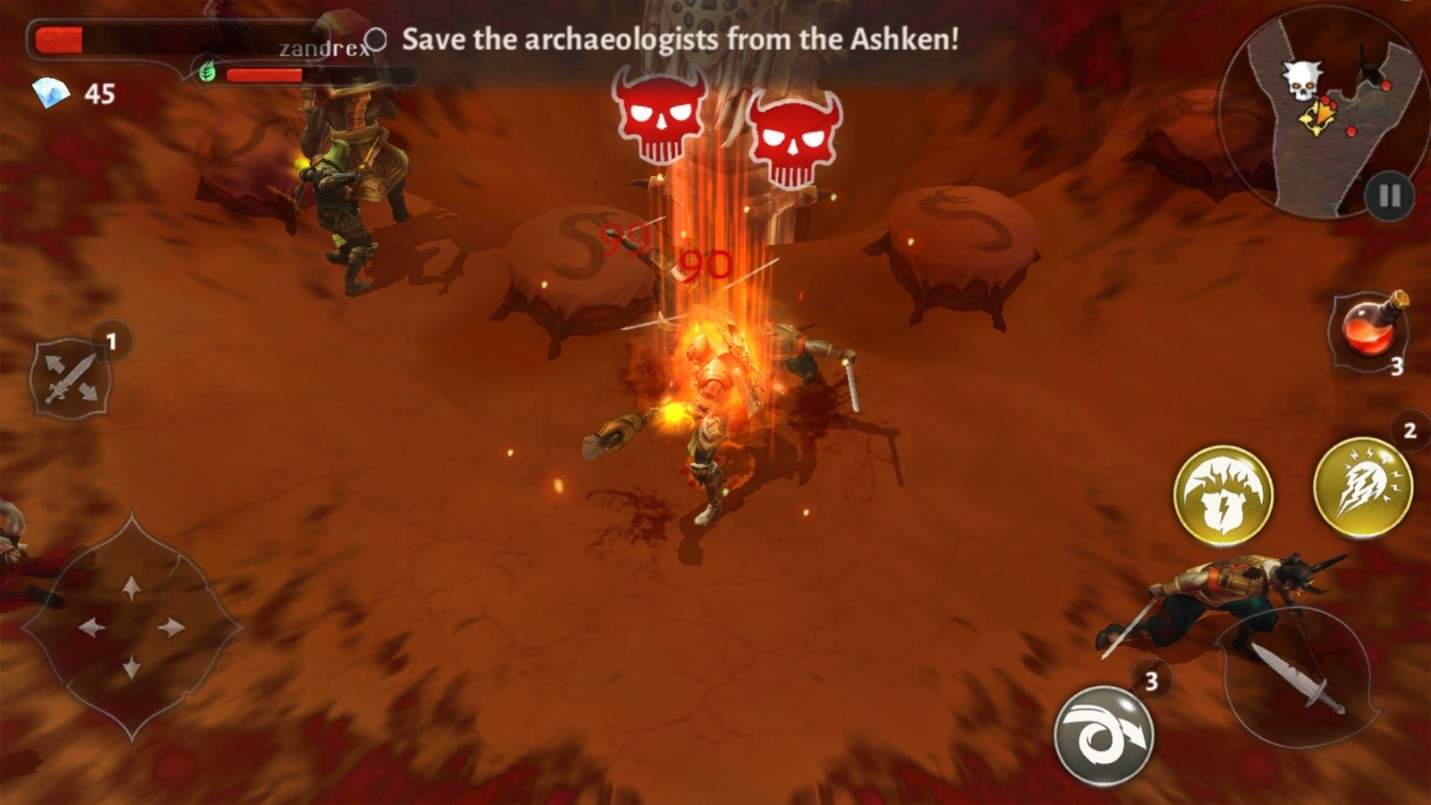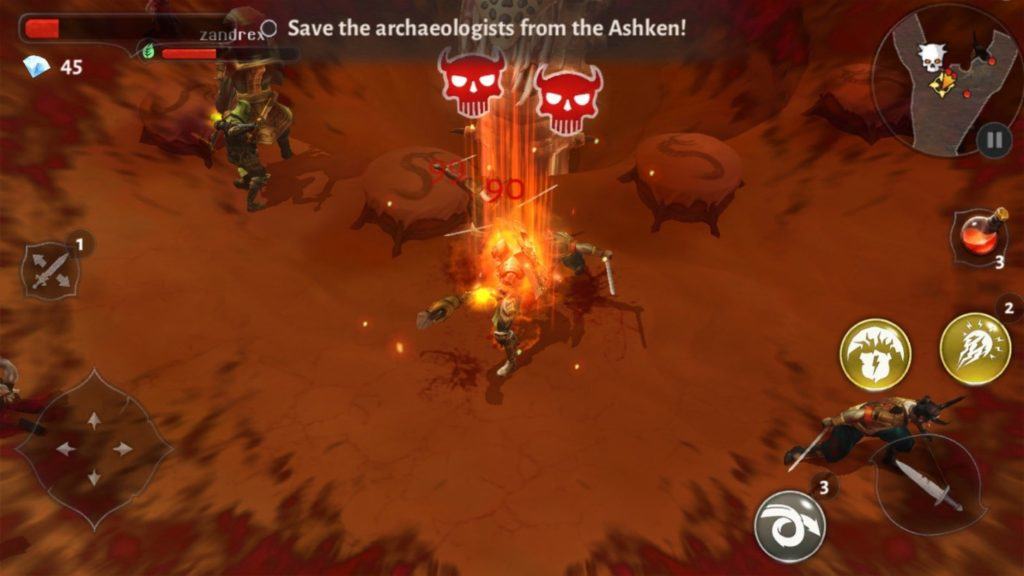 This is one of the deepest RPG's you'll find on the internet, it features a story mode, an online co-op mode and a new co-op mode where you find your way through the dungeons (duh!) killing anything that stands in your way. Don't be fooled by the initial 33 MB download size of the game, because soon enough you'll be download gigs upon gigs of data. The game features more than 900 weapons you can use and more than a 100 spells you can use to blast your enemies into smithereens.
If you're on the lookout for a free RPG that is also fairly decent to play, then Dungeon Hunters 5 is something you should look at!
Gameplay:
3. Inotia 4
Price: Free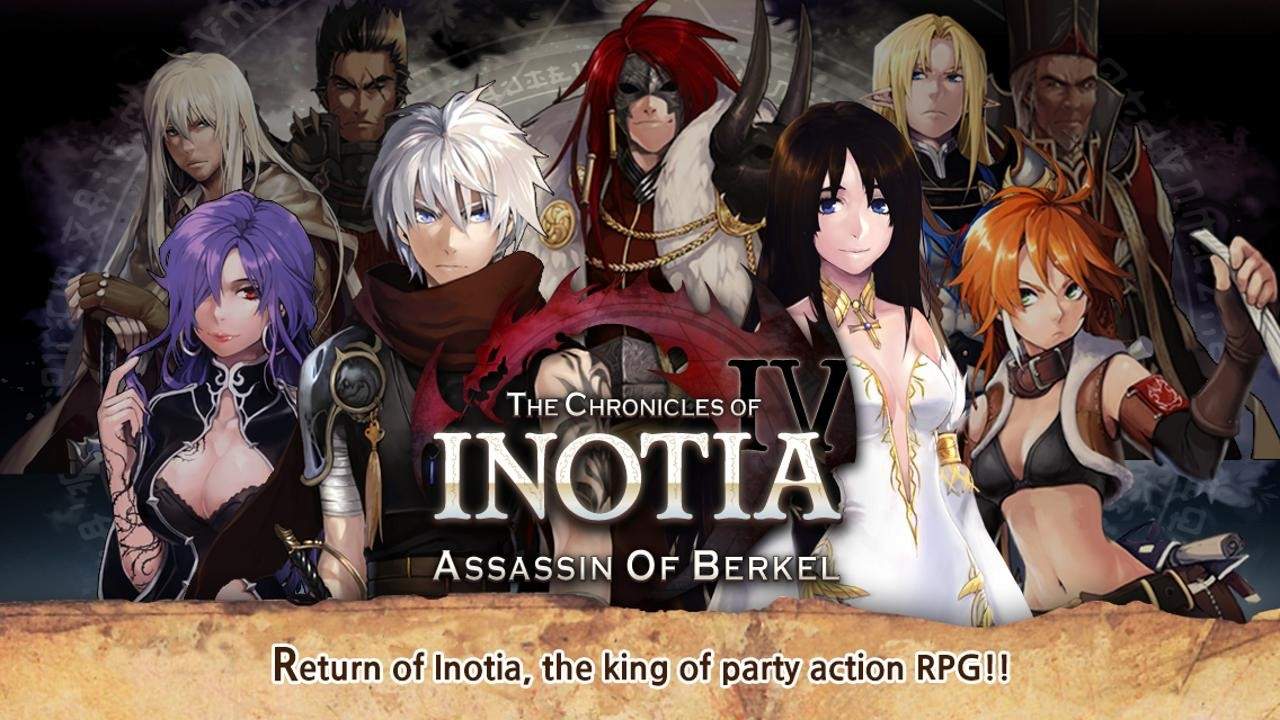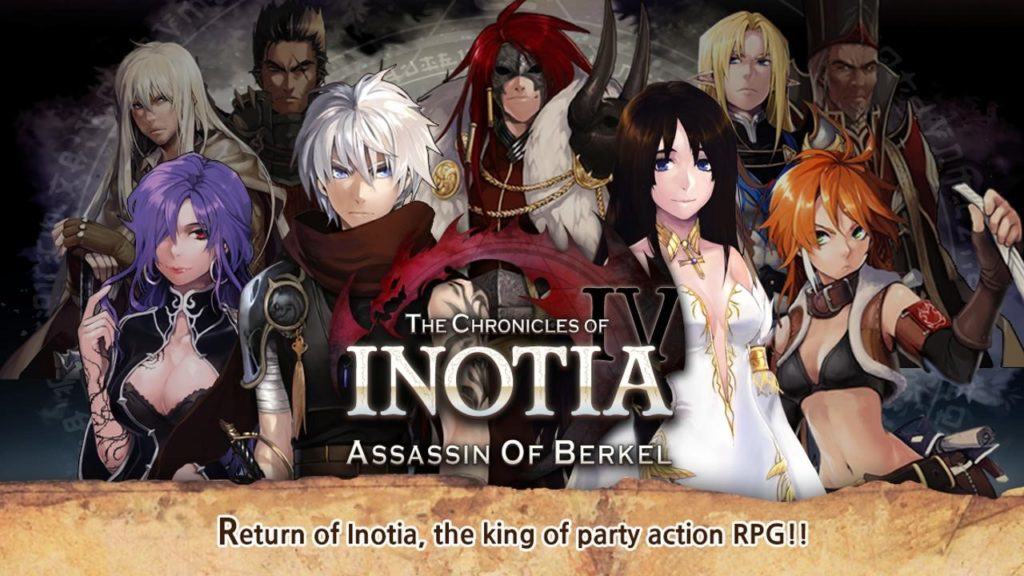 Inotia was one of the first RPG's to be released on Android, and has been a fan favorite ever since. 4 games down and it still has a mass appeal to everyone who has ever played one of the Inotia games before. The latest game has 4 classes, 90 skills and 400 maps on which you can embark you latest adventures. There isn't a lot to say about Inotia as it is, quite well known a game.
Gameplay:
2. The Kemko Collection
Price: Varies from game to game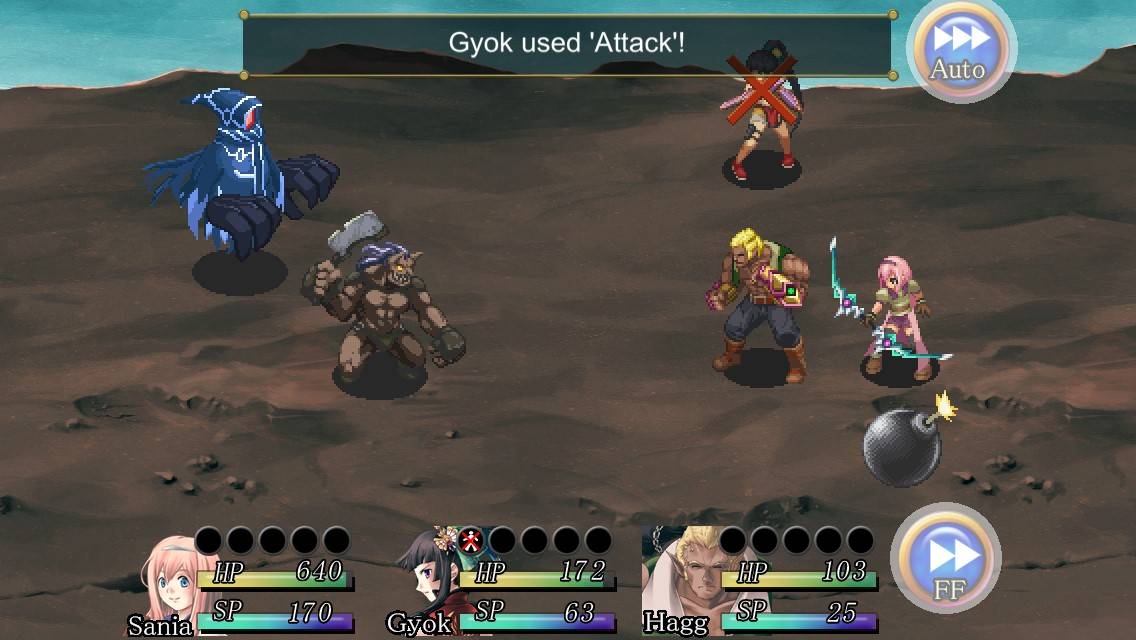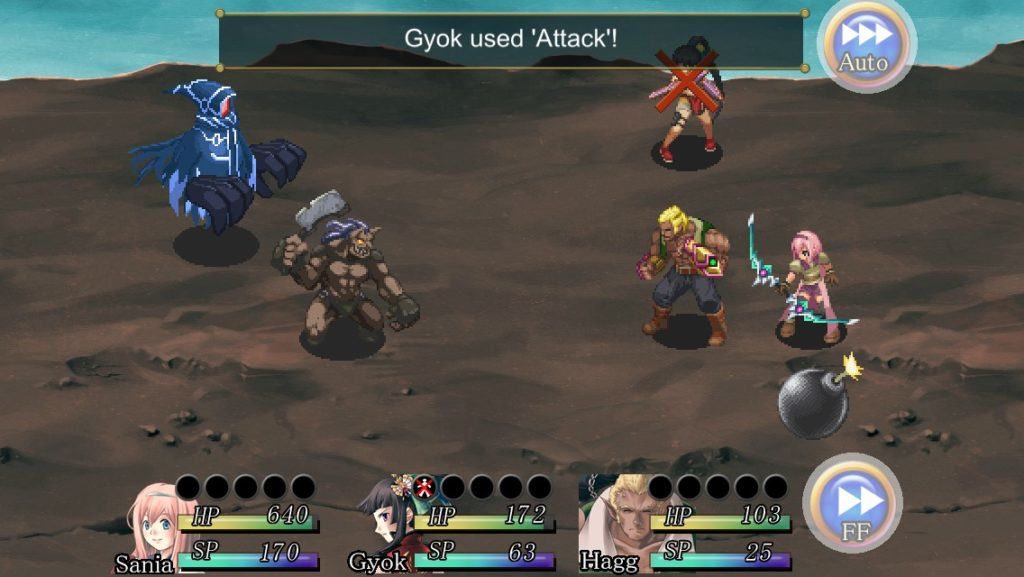 Before the likes Square Enix and other major game studios started releasing Big name titles  on android, Kemko was the one and only studio you had to look out for if you were looking for RPG's. You will find the gameplay mechanics of every game pretty similar to those of other RPG's developed by Kemko. The controls are fluid, the art style impressive and the gameplay is solid. That sums it up for every Kemko game ever.
1. The Final Fantasy Collection
Price: Variable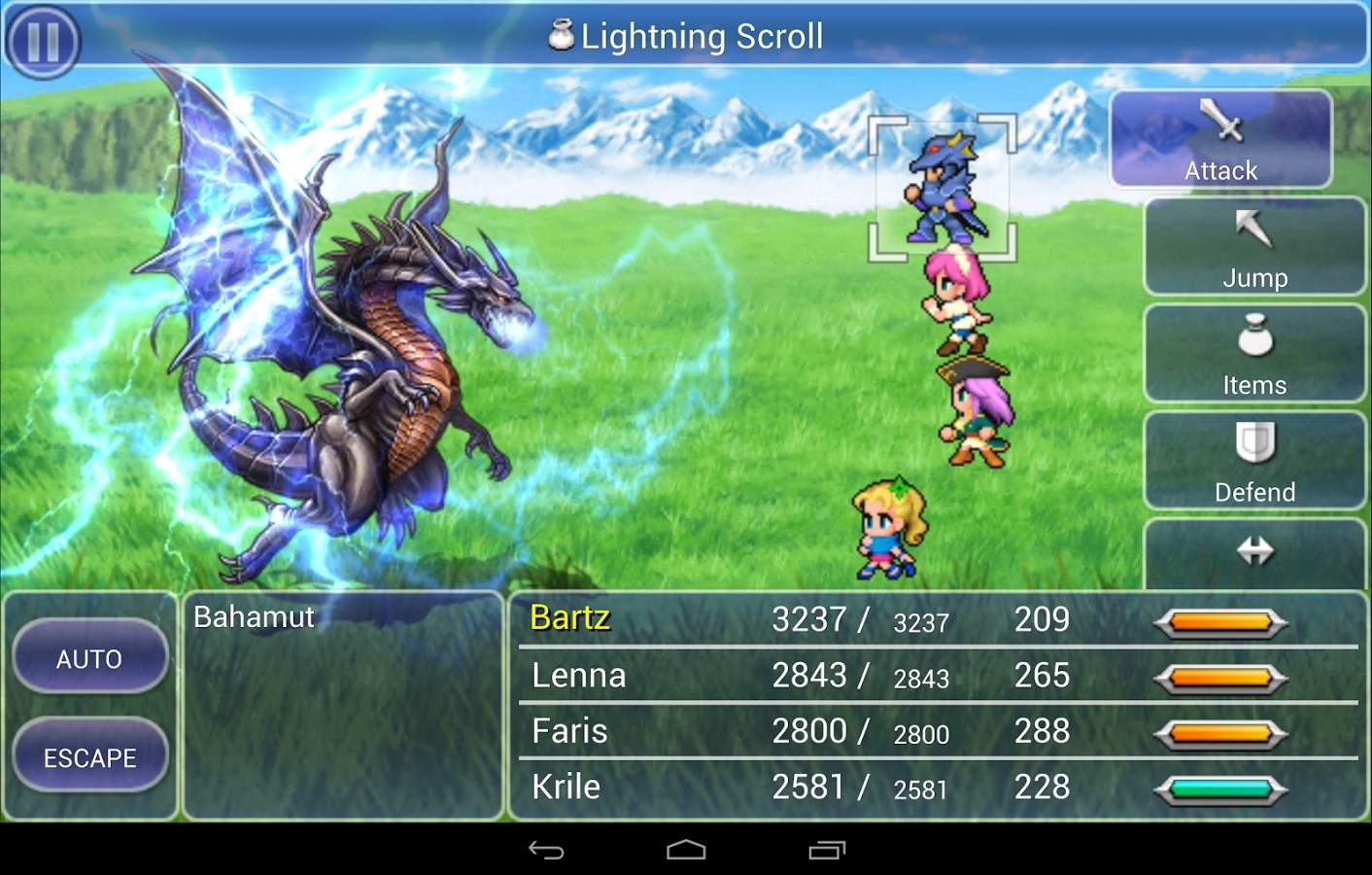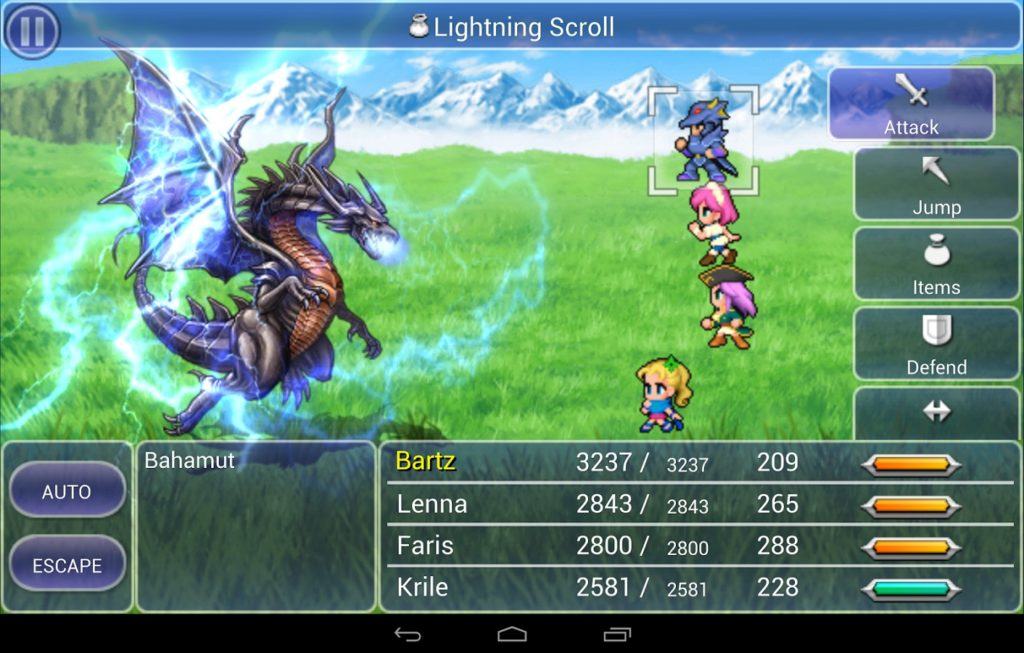 Final Fantasy is THE RPG. Everyone knows that and there was is no way we're gonna put the brilliant game in any position but numero uno. Final Fantasy pretty much picked up the RPG genre and thrust it to a whole new level. The turn style combat, the amazing soundtracks, the kick ass storyline all are ever so synonymous with the Final Fantasy series. At the time of writing this post Final Fantasy I through VII are available for download on the Play Store. With the promise of more to come, Final Fantasy is a series you should get into if RPG is the genre that appeals to you.
Check out the Final Fantasy collection on Google Play
So those are our top 20 Best RPF for Android  available. Think we missed out on your favorite game? Let us know in the comments below!