Bypass Survey
We've all come across surveys, those annoying forms we're asked to fill out in order to open links or download files. Websites use surveys as means to make money and in our bids to get what we want quickly; we forget that there are ways to bypass surveys completely. Here are five different methods you can use to bypass the survey.
Bypass Survey: Methods
1. Install the NoScript Add-on
This nifty little add-on is available for free download. But there is a catch, it's only available on Firefox, so if you'll either have to switch browsers if you're using Chrome or try another one of our methods.
What the NoScript add-on does is stop scripts from running altogether and therefore the website is unable to load up surveys and has to let you access the link or download it was blocking previously.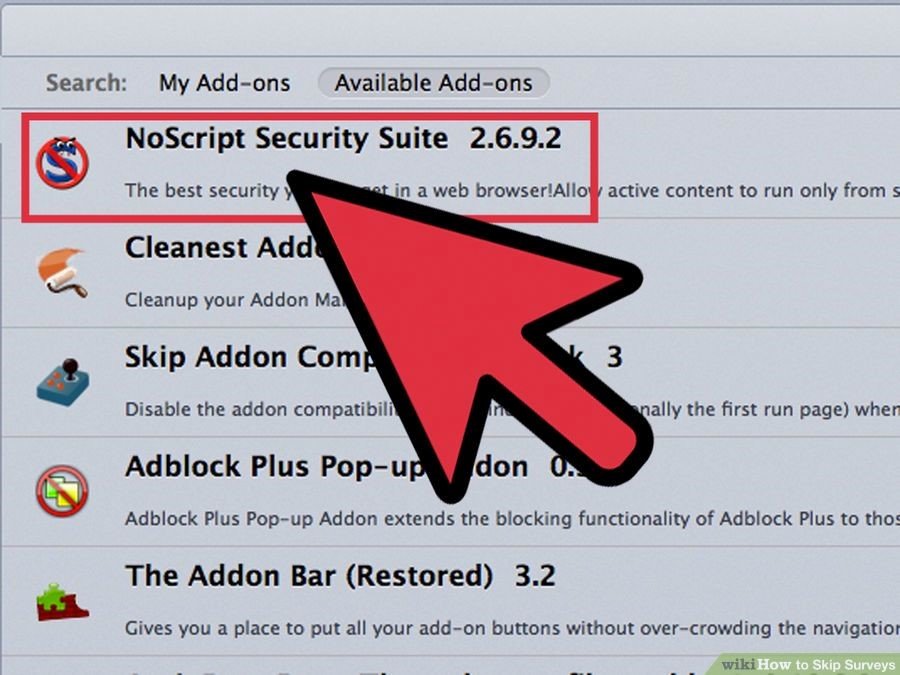 Procedure
Open up Firefox
Click on the Firefox button (the one on the top right)
Click on add-ons
Now search for "NoScript" and add NoScript security to Firefox
Once installed block the scripts and check if you still have to take the survey
Note that this method doesn't guarantee anything. You may still have to take a survey even after blocking the scripts, this depends on how the survey has been programmed. If the survey is blocked well and good, otherwise move onto our next more potent method.
2. Use a Survey Removal Bookmark
Believe it or not there are websites that block websites from blocking websites for you.  Confused?  Well, so were we but that is exactly what a survey removal bookmark does. It's an automated website that you can pin up to your bookmarks bar and every time you hit a survey all you have to do is click on the aforementioned bookmark and boom! The survey disappears. Well, it doesn't essentially disappear. It's forced to believe that you've actually completed the survey, when you haven't done anything but click on a bookmark. Smart, we say! Here's a Survey Removal Bookmarklet you can use for free.
THE XJZ Survey Removal Bookmarklet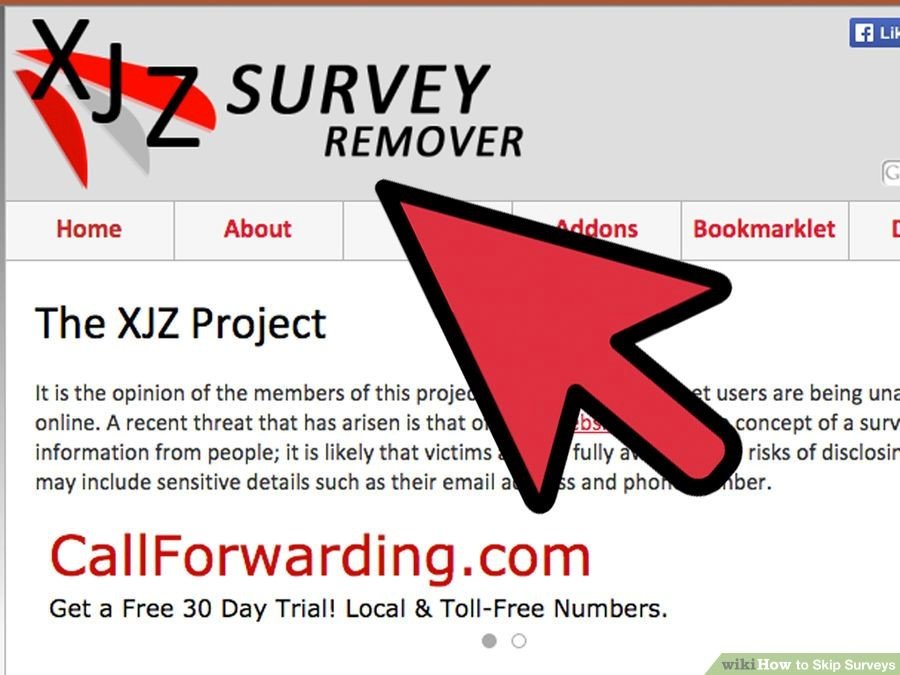 You can head over to this website to use this simple tool. All you have to do add the website to your bookmarks bar and anytime you encounter a survey all you have to do is click on the bookmark. And that's pretty much it.
Note that you can also download and install the XJZ add-on for both Chrome and Firefox for a small fee, but it does nothing extra and the money, well, it's just to show the devs some love.
3. Extract Links from the website
Okay, so for this method you NEED Chrome, period. This is because the good people over at Google were smart enough to include developer tools into their browser at the time of coding, thereby giving the people who have basic knowledge of how to use these tools an edge over everyone else. But not to worry, you don't need to be a rocket scientist to be able to figure out how to use the tools to extract links, read on and find out.
Tutorial
Open up the website using Google Chrome
Once on the website right click and select "Inspect"
Click on "Console" Type
Type the following in the console window
urls = $$('a'); for (url in urls) console.log ( urls[url].href );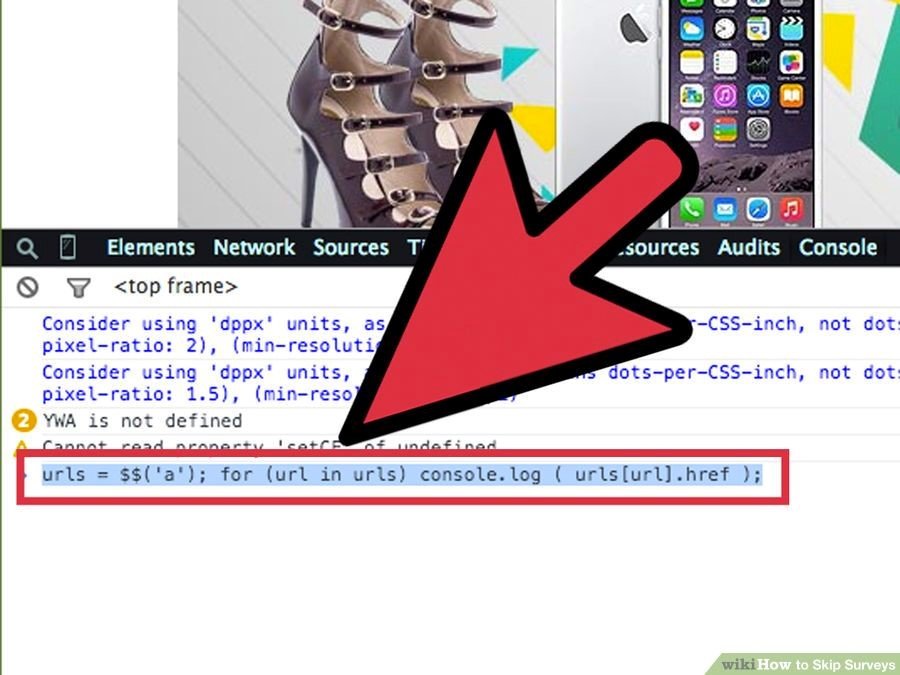 From the list that appears select the url you need. (Pro tip: Avoid pages that end in .css or .js)
4. Using Inspect Element
All of the major web browsers have the "Inspect Element" and this feature too can be used to overpower surveys. Here's how.
When you encounter a survey right click on it and select "Inspect Element", this will again lead you to the developer console but notice that this time some of the code will be highlighted, the highlighted code is the part of website that you are currently inspecting.
Now while looking to eliminate surveys look for words like "survey" and "overlay"
Once you find one of the abovementioned entries right click on the entry and click on "delete node".
Sometimes deleting the overlays can lead to you losing your scrollbar, but this can be solved by using a mouse with a scroll wheel.
5. Using Fake Credentials
Sometimes there's just no two ways around it, and you just have to fill out the survey to get the link you need. Even in that situation we would never recommend using your real credentials to fill up surveys.  You can easily get fake credentials from FakeNameGenerator.com, they literally give you a completely new identity, including a fake occupation. Attention to details, we approve!