"Running your business is hard, scheduling your workforce shouldn't be."
These are words from the homepage of Celayix Software. A company that provides helpful employee management solutions and we're here today reviewing the same.
So as always let's start with the WHY.
Why do I need a comprehensive solution to manage my workforce?
The answer: Who doesn't?
Labor is often the biggest cost of any business. It's also one of the most difficult and frustrating resources to manage if you're not doing it right. Celayix helps you get rid of having to worry about the various problems you could face and makes sure that you don't  face them. How does it manage to do that? Well firstly it completely digitizes the whole procedure, so gone are the days of endless pages of "attendance sheets" and meanwhile making the whole procedure a much more easier to handle the task. You as a manager don't have to sit down trying to figure out how to work the apps. It's elementary stuff. Genuinely.
Celayix offers a group of different solutions to help you maximize the work output you can get from your employees. Read on to find out a bit more about their services.

Features
 Employee Scheduling Software
The Celayix eTime Xpress employee scheduling software is made to help you design an efficient work plan for your employees. The software tries to understand how you manage your current manpower and helps you design a workflow that is well suited for your needs. eTime Xpress is powerful, yet user-friendly scheduling solution that helps address over time, handle time-off requests, track the location of your workers, make shift changes and communicate to your employees in real-time. It also allows you to proactively plan and manage your labor budget.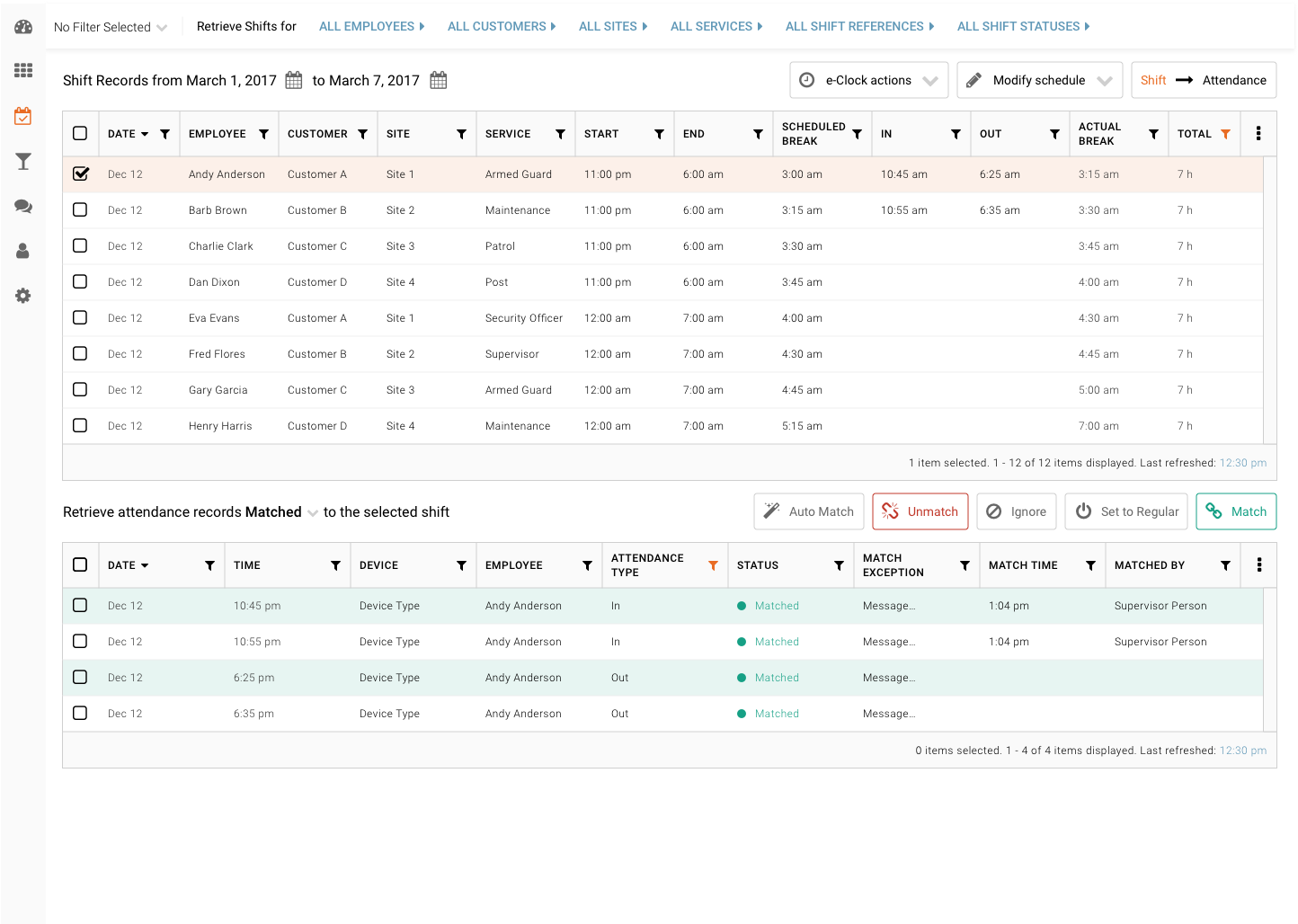 Feature Set
Scheduling and supervisor control center
Employee availability
Visual scheduler
Time-off requests
Accruals
Control meal breaks
Custom reports and budgeting
Custom or standard billing and payroll interface
Time and attendance management
Throughout times we've always, and I mean always faced issues with time and attendance of employees. Someone may come up to you one day and demand why they were marked absent when they had been slogging off their ass all day. What could one possibly do in such a situation? With men on the task, there is always the chance of human-error leading to some mistakes here and there and the eTime Xpress by Celayix Software provides you with a platform where human-errors become a thing of the past.
This nifty little software enables employees to clock-in/out via the telephone, web, smartphone or through time clocks.
Communication
The self-service Team Xpress portal allows employees to update their shift preferences and send time-off requests. This reduces time spent on collecting employee availability and brings a sense of collaboration between management and staff. Employees can access the portal from anywhere with an Internet connection. This proves to be a very valuable asset as having a single platform to converse with all your employees is something that has always proven to be a bit tricky.
With the Team Xpress portal you can:
Eliminate missed shifts due to communication errors
Optimize staff availability collection and time-off requests
Increase payroll accuracy and shorter billing cycles
Automate collection of hours worked
Manage last minute changes easily
Find available staff in the event of no-shows quickly
Integrated Payrolls
The software easily integrates with all of the payroll/accounting solutions:
Abra
ADP
Great Plains
MAS90
Open Systems
Paychex
Paymate
QuickBooks
Sage
SBF
The Verdict
Workforce management has forever been the bane of business, but if done properly it's also proven to be one of the best solutions to success in any field. Happy employees work better, and them working better is obviously profitable for you, the owner. Celayix provides one with the means to maintain a great workforce so why would you shy away from it?
They also offer a free demo for those interested.