We are in an age where wireless is the latest trend. We have moved on from wired ethernet connection to wireless internet connection via Wi-Fi. JustStream is another app that is promoting the trend of wireless by allowing you to mirror your content playing on your Mac device to a large screened TV. You can mirror your Mac device not only to TV but also to Chromecast or Apple TV wirelessly. JustStream is an app that might be highly useful when you are presenting a presentation or you want to watch your favorite TV series or live match on a bigger screen. While there are other means also available for mirroring the content available on your Mac device to TV and other devices, JustStream app allows you to do it wirelessly and without requiring any additional hardware.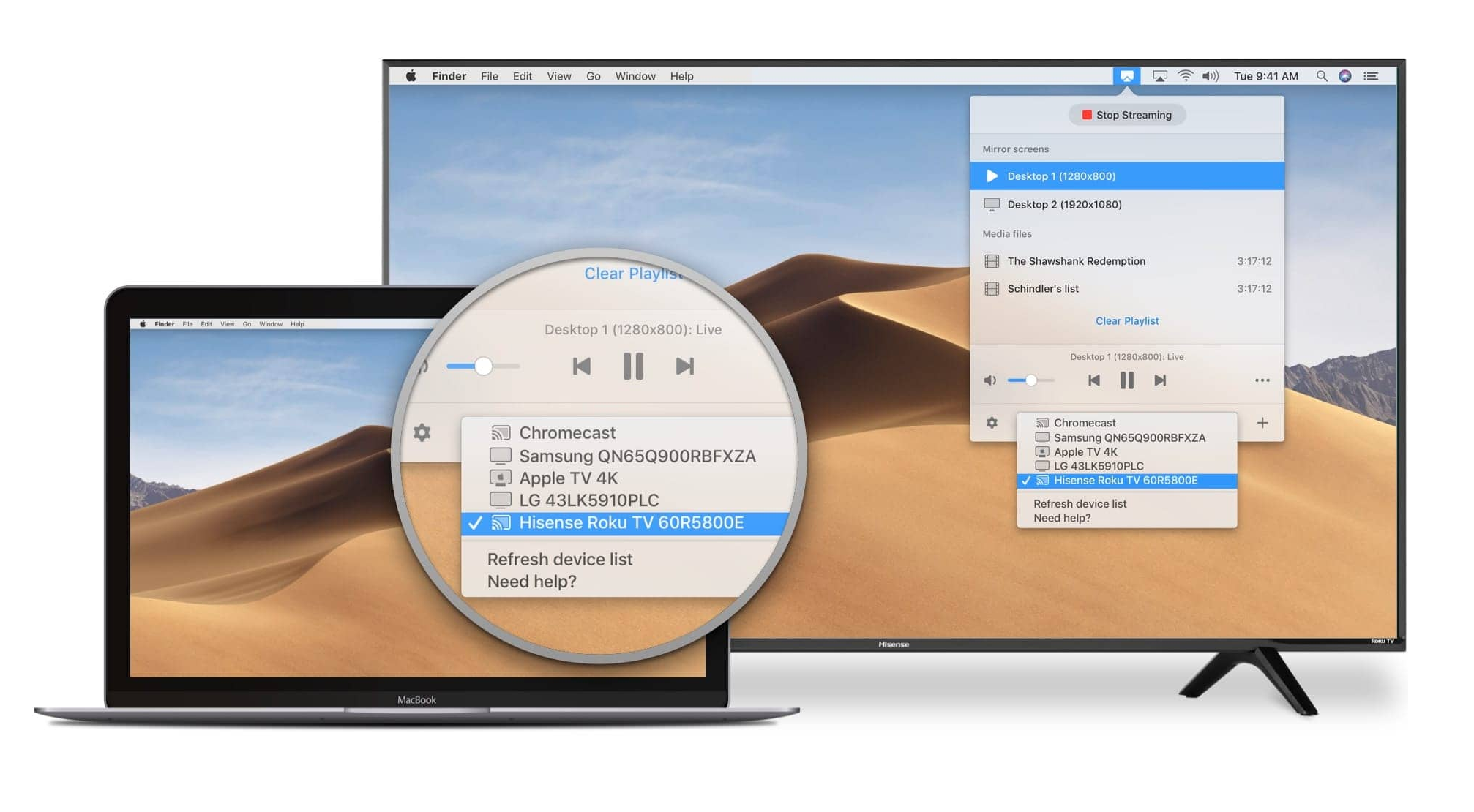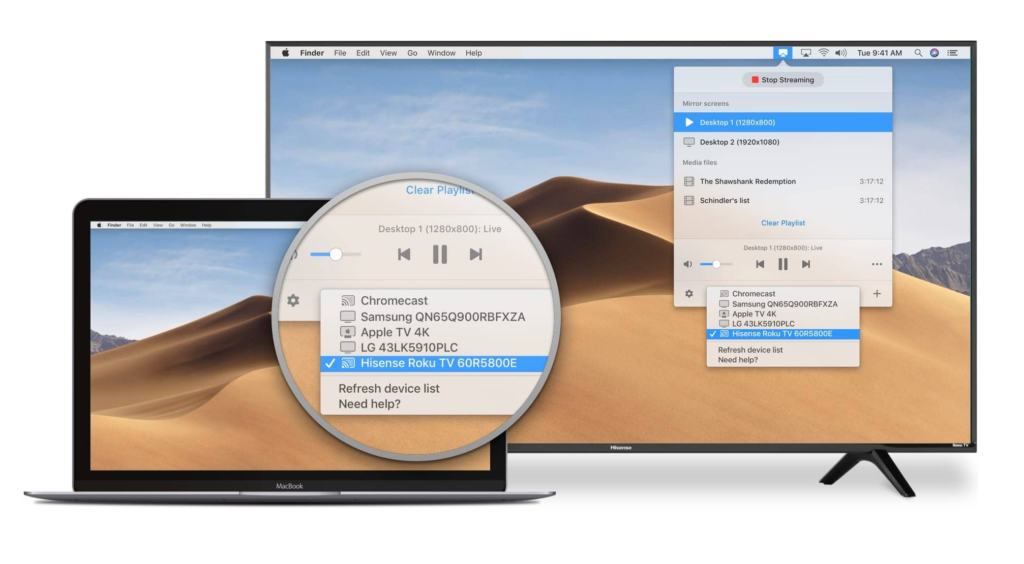 Following are the features of JustStream app:
Compatible with multiple brands
One of the major benefits of JustStream app is that it is compatible with multiple brands. You can mirror your Mac device to almost all the popular brands of TVs such as Sony, LG, Samsung, Panasonic. The app also supports Roku TV which has gained popularity lately. You can mirror Roku TV using JustStream app. 
Special Mac mirror options
JustStream Mac mirror app not only allows you to cast your Mac's screen on a bigger screen, but you can also capture cursor movements as well as mouse clicks. There are options available in the app for it. With the first option, you display cursor activity on the mirrored screen whereas the second option highlights a circle on which click occurs.
Adjust display quality and settings
JustStream app offers multiple options to select various display options and tinker display settings. You can choose video quality from different options – Auto, Full HD (1080p) and HD (720p). Moreover, you can adjust the dimensions of the mirrored content so that it fits full on the larger display you want to cast the content on.
Create streaming playlist
The app offers you an option to create your own streaming playlist. You can simply create a playlist of files you need to mirror on to a bigger screen for uninterrupted playback on the secondary display.
JustStream app comes with advanced subtitle support options. The app supports all the major subtitle formats including those embedded in the video as well as external subtitle files. When you are streaming your Mac device to Chromecast or Chromecast Ultra via JustStream app, you can also adjust size, font and color of subtitles.
Support for embedded and external audio
It is one of the most common issues faced while mirror a Mac device to a larger display. JustStream app supports streaming a video having embedded as well as external audio. The app automatically syncs the audio with the video playback.
JustStream app focuses on keeping the entire process of mirroring your Mac's display to an external display as simple as possible. You can simply mirror your display by selecting the monitor from the list of monitors connected to the computer.
Before purchasing the app, you can enjoy a free demo of JustStream app wherein you can test the app and ensure that it fulfills your requirements.


Conclusion
JustStream app offers a convenient method to mirror a Mac device's display to an external display wirelessly. It is an incredibly useful app for those who own a Mac device as you can watch the content displayed on your device's screen on a bigger screen without any wired connection or any external hardware.