How to Generate Jio Barcode
The advent of Reliance Jio in our lives has been nothing short of spectacular. Really. Free calls, free internet, what else could a man (or woman) possibly need? Free to obtain and completely free to use, the introduction of Reliance Jio has somewhat been a shining light in a rather dim 2016. The sim cards were pretty hard to obtain at first, agreed. But now as the trial period was recently bumped up to March 2017 more and more people have started to try and get their hands on the sim card, and therefore more and more people start facing issues activating it. Although it's not a particularly tough job. It has given many people a real tough time dealing with the barcode activation. So here we are, to help you get through the activation process without a hiccup. Read on to find out how-to's for all the mobile platforms. So worry not, whatever cell phone you've got, whether it be VoLTE, LTE, 3G, 2G, Android, iPhone or heck even a Windows Phone (are those still around?) we've got you covered.
How to Generate Jio Barcode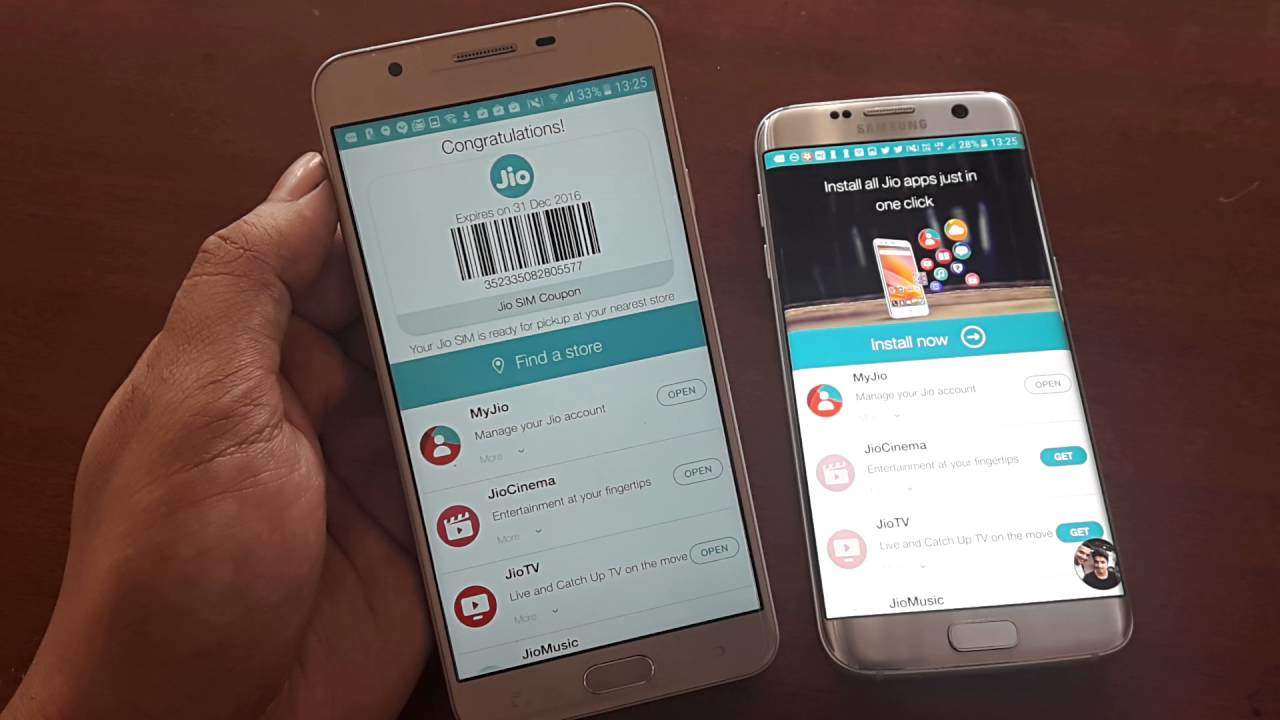 Here's how to get Jio Sim with its barcode, so without much ado let's get started…
Android
This is the most common method where it will only work on LTE or VoLTE enabled 4g smartphone. So if you're one those still roaming around with 2G or 3G phones skip this step. Don't worry; we've got you covered. Just scroll down below to the 2G/3G section.
First of all, we would suggest that you check whether your mobile phone supports VoLTE supported or LTE. If your 4g device does indeed support VoLTE or LTE, then you can just get moving quickly and generate Jio barcode in 5 mins by following the below steps. Recently many devices have received a soft patch that allows VoLTE in the form of system updates so if your phones doesn't support VoLTE worry not! First, check whether your phone is up to date and then check again to see if you have VoLTE or LTE support. In the case that you got the VoLTE update then you are in luck. With VoLTE only you can get unlimited calls on the Jio network.
Steps to generate Jio Barcode:
Install the latest version of MyJio app from Playstore
Open MyJio app list; there is no need to install all ten apps
Just open MyJio app from the list and select your state and city
In the next pop-up enter your Full Name and Phone Number to Generate OTP
So after submitting OTP, you will generate Jio barcode.
That's how to generate Jio barcode in 4g devices, so after generating Jio barcode, visit the nearby Jio store to get the Jio sim for free. No need to pay any amount, and after that, you can just activate the sim by tele-verification.
How to Generate Jio Barcode on 3G/2G mobile phones
The below-mentioned process will work on any 3g or 2g android device. This method also works on non-LTE or VoLTE supported mobiles.
So now all you need to do is follow the given steps.
We highly recommend doing this when you're connected to a Wi-Fi network so that you don't disconnect in the middle of the process. You must download the old version of MyJio here is the link.
Steps to generate Jio barcode on 2G/3G/on-VoLTE mobile phones:
Download the old MyJio app from the above-mentioned link.
Install all ten apps and disconnect wifi.
Open MyJio app from the app list
Click on Get Free Jio Sim and Enable Internet Connection
It will show you the available location
Hit Agree and Get Jio Offer
After that, you can show that barcode in any Jio store to get the Jio sim for free. Remember you can activate the Jio sim from your 3g phone but if the store guy asks you about your device just say that it is 4G.
How To Generate Jio Barcode Unlimited times: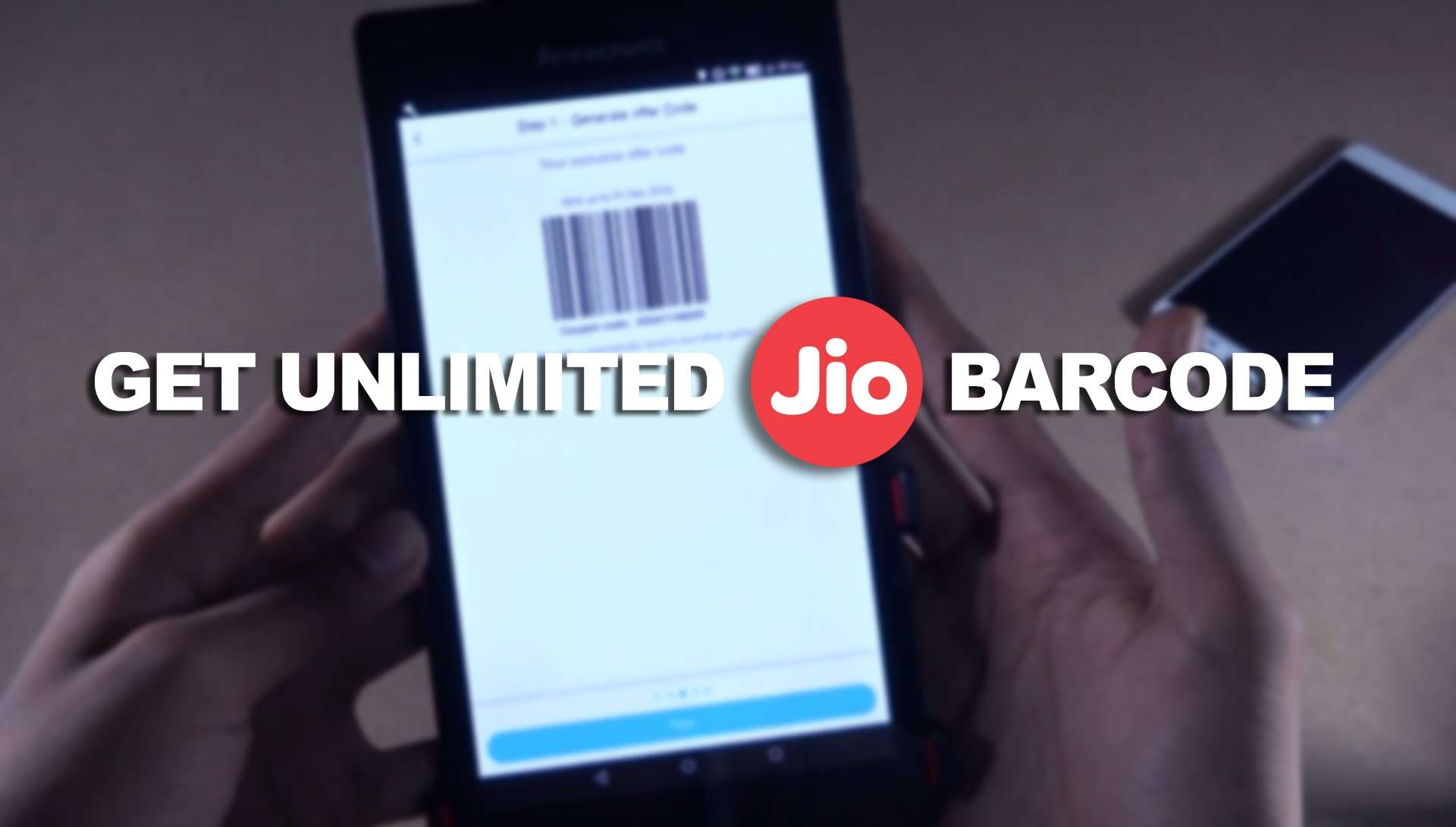 For this, you must use a rooted device. Without the rooted device, you can use this method to generate Jio barcode unlimited times. Remember this trick won't harm your device hardware although it might change the whole software like device name, IMEI and much more. So just use this method only if you don't care about the aforementioned singularities (No one does. Really.). Do note that this is a legitimate and safe way that many have tried and tested. However, we do not take any responsibility for any damage you cause to your phone in the process. Just sharing the knowledge, aren't we? So why should we be punished?
Note that you need to have the Xposed Framework installed on your phone to use the method mentioned below. You can find it on the XDA website or HERE
Steps To Generate Jio Barcode Unlimited times:
Download and install Xposed IMEI changer app.
You just change Your IMEI to 353005070562xxx. Replace the xxx with any number.
After that, you can Download & Install Xposed MobileFaker App
Now Open mobile faker app and select the android version to "5.1.1" after that on the next section you can choose "Samsung" and again in the next section you have to select "Sm-a800i" or Select 4.4.2 and Select S6.
Download the MyJio App From Here. And don't update the app AT ALL, if you update the app the trick won't work.
Then Open My Jio app, Open MyJio From Listed App List In MyJio App.
After that, You Will see a prompt above Login / Signup mentioning that "Get Jio Sim Offer."Just Click On It.
This will automatically detect your location and let you know whether the service is available in your location or not.
Now It Will Provide You T&C Of the Jio Offer, just check It as you always do & Click On "Agree And Get Jio Offer."
Then It Will Provide an Offer Code and Bar Code, save this as a screenshot , this is must get Jio Sim.
Then It Will Show you the list of Documents Which Are Necessary To Submit for getting the Jio Sim.
After that, It Will Show You the nearest Jio Offline Store Where You can show the Bar Code & Submit Your Identification Documents with photographs To Get Sim.
You can repeat this method as many times to get the unlimited Jio barcodes. Some people are trying to sell Jio barcodes from the above process don't go with them because if that barcode already clashes with another device you can't do anything. So better generate Jio barcode for yourself from the above methods.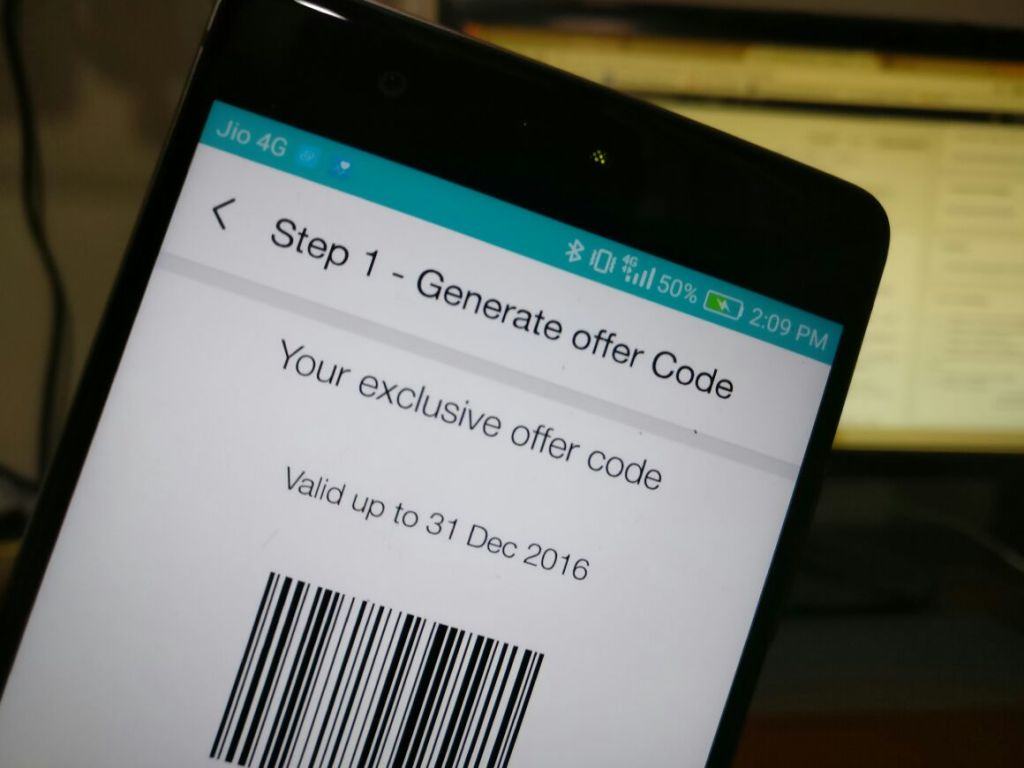 iPhone
Although iPhone users can use Jio sim in their devices, Jio only supports few versions. They are iPhone6, iPhone6 plus, iPhone6s, iPhone6s Plus, iPhone SE. The following method only works on the above-mentioned iPhones, so if you own iPhone 5 or iPhone 4 you can try IMEI changer trick, but I will recommend you to go with any Android phone to get the Jio sim.
Steps to generate Jio barcode in iPhone:
Just download the latest version of MyJio app from iTunes
There is no need to download the all listed ten apps
Simple open MyJio app from the list, click on Get Jio Sim
It will detect the Location and tell you it is available or not
Click on Agree and Get Jio Sim to Generate Jio barcode in iPhone
So after generating Jio barcode you can simply walk into any Jio store to get the sim and after that you can use it. We have given perfect solutions, so now every iPhone user can get Jio sim and use it without any problem.
Windows Phone
So coming to the main question windows, users can't install MyJio app, even if they install they can't generate Jio barcode in windows phone. Here you can find the solution of how to generate Jio barcode in windows phone and make it work on any Windows device. For generating barcode, you don't need a mobile phone. You need a laptop or desktop then follow the below steps.
Steps to generate Jio barcode in windows phone:
You can borrow any 3g or 4g device from your friends to generate Jio barcode
If not install Bluestacks on your desktop or Laptop
Then simply install MyJio app from PlayStore
Follow above mentioned IMEI changer trick to make your Blustacks a 4G phone
Then you can simply generate Jio barcode in windows phone.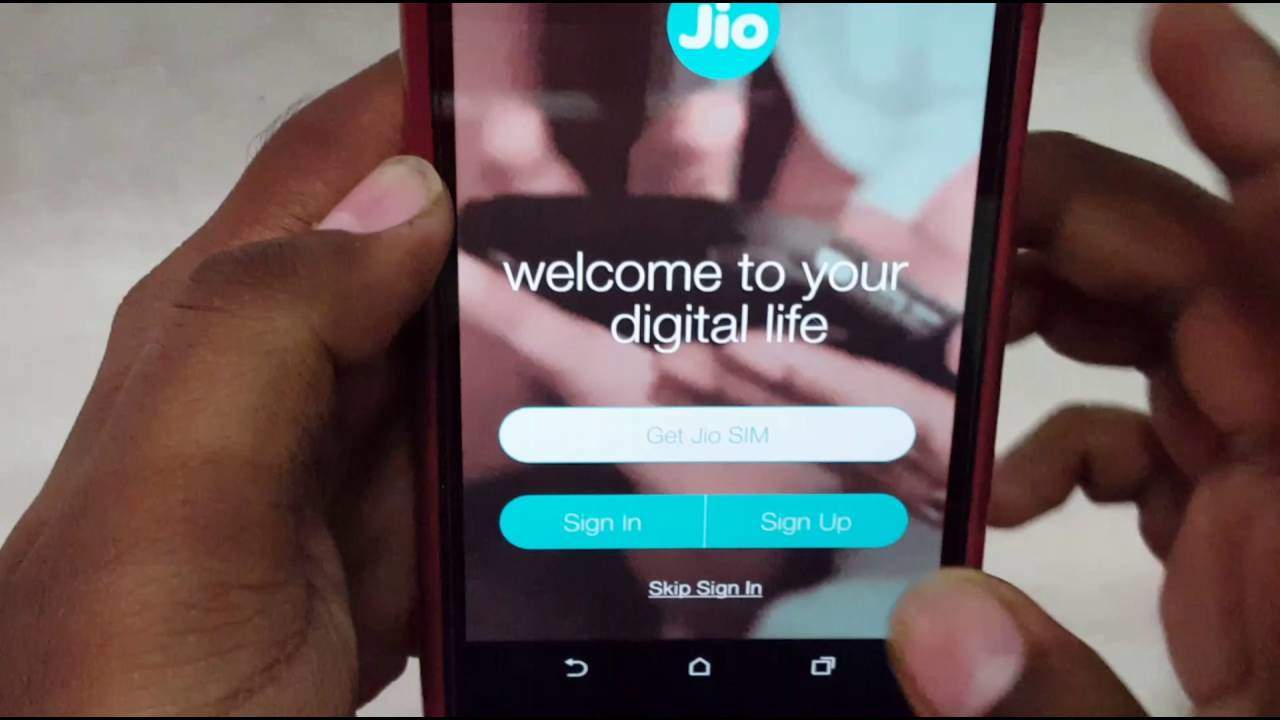 That is the only available solution of how to generate Jio barcode in windows phone, so producing bar code has proved pretty tough on Windows Phones but again, it's not impossible and if you've got a Windows Phone that supports 4G why not go ahead and use it? It is worth the trouble. Believe us.
So those were all the methods you can use to get the Jio barcode if you're having trouble obtaining it.
If you face any difficulties, let us know down in the comments section below, and we will be sure to help you out. Happy 4Ging!