How to Make a Creative Resume That Will Impress Employers: If you're looking for a creative job, you need a resume that matches your skills.
Want to increase your chances of success in the job market? Whether you're a recent graduate or an established professional, it's important to make your job application stand out. That's where a creative resume can help.
The average job listing attracts about 250 resumes. Recruiters spend a mere six seconds screening each resume. This piece of paper — or its digital counterpart — can make or break your chances of landing a good job.
Regardless of your skills and experience, having an outstanding resume is a must. You're competing against hundreds of job seekers — unless your CV is particularly impressive, it will end in the recycle bin. There are no set rules on what a perfect resume should look like. It depends on your location, industry, type of job, and more. But you can polish your CV in a few easy steps. As a first step, you can use a resume maker to generate a great-looking CV.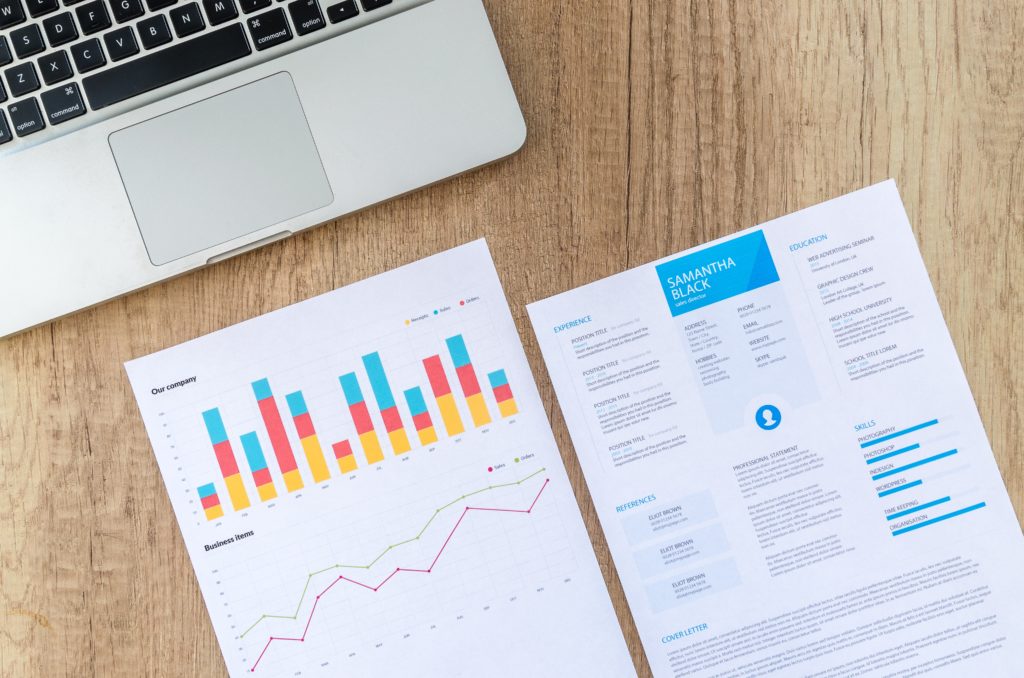 Need a boost of inspiration? Here's how to make a creative resume that will impress employees!
Use an Eye-Catching Template
The appearance of your resume is just as important as its content. Gone are the days when a simple Word document was good enough.
Leverage the power of modern technology to make your CV stand out. Go online and look for creative resumes to find your inspiration. There are plenty of free and premium templates you can customize with just a few clicks.
Design or select a template that showcases your personality. A chessboard-style layout, for example, is eye-catching yet professional.
Use colors that blend seamlessly and reflect your work style and skills. Cartoonish fonts and complex graphics will make your resume look crowded, so it's better not to use them.
Add a Brief Summary
Employers and recruits tend to skim through resumes rather than reading every single line. Include a brief summary to make their job easier and highlight your selling points.
This is also a good way to include keywords that are relevant to the job. Most employers, including 98 percent of Fortune 500 companies, use applicant tracking systems (ATS) to filter resumes based on certain criteria. Therefore, you need to make sure that your CV is optimized for their algorithms.
Adding a summary on your resume can maximize your chances of success. Use this section to highlight your skills and include keywords related to the role you're interested in.
For example, if you're applying for a job in web design, use words like "graphic design," "UX design," "landing pages," "mobile-friendly," and so on.
"Sell" Your Skills and Experience
When writing a creative resume, it's not enough to list your skills and accomplishments. Highlight what you can do for the company and what gives you a competitive edge.
Phrases like "Web designer with 10 years of experience," "Creativity and attention to detail," or "Excellent computer skills" don't hold too much value. Anyone can make such statements.
Give employers a reason to hire YOU. Describe what you did for other companies or clients and back up your claims with hard facts. Here are some examples:
Increased customer satisfaction by 30 percent within five months

Grew email subscriber list from 1,000 to 3,000+ in six months

Hired and managed a team of 10 employees to complete a project ahead of schedule

Exceed

sales goals

by 20 percent every quarter in 2018
Be specific and leverage data to showcase your accomplishments. Refrain from making general statements.
Include work samples or send them as an attachment to your resume to showcase your skills.
Learn How to Make a Creative Resume That Stands Out
These are just some basic tips on how to make a creative resume. Use them as a starting point and improve your CV along the way. Consider adding infographics to summarize your skills and achievements.
Beware, though, that finding the perfect job doesn't happen overnight. An online job can supplement your income and help you develop new skills that will look great on your resume.