If you are one of those people who find ways to earn money online, then you must know what Roz Dhan, the best online earning app in 2019.
#Recent Status
The recent status of Roz Dhan app shows that the app is one of the fastest growing applications in the country as the number of downloads have crossed 8 million and currently, there are slightly less than 1 million active users of Roz Dhan. Not only the Indian people, but other country's residents can access the app and earn money through it too. There are various languages in which you can access the app including English, Hindi, Telugu, Tamil and Marathi.
The main focus of the app lies in growth, to an extent that it reaches maximum people all over the world and everyone gets benefited from the Roz Dhan app.
Speaking from statistical point of view, the users have been happy with what Roz Dhan has to offer to the people. According to the data which was collected, here are a few points that might make you download the app if you haven't already. The data shows the following:
Over 20,000 people have earned through Roz Dhan.

About 1000 people earned over ₹50,000 a month

About 300 have earned over ₹200,000 a month

About 80 have earned over ₹500,000 a month
Therefore, we can conclude that Roz Dhan is a good option for you to consider if you want to earn money online.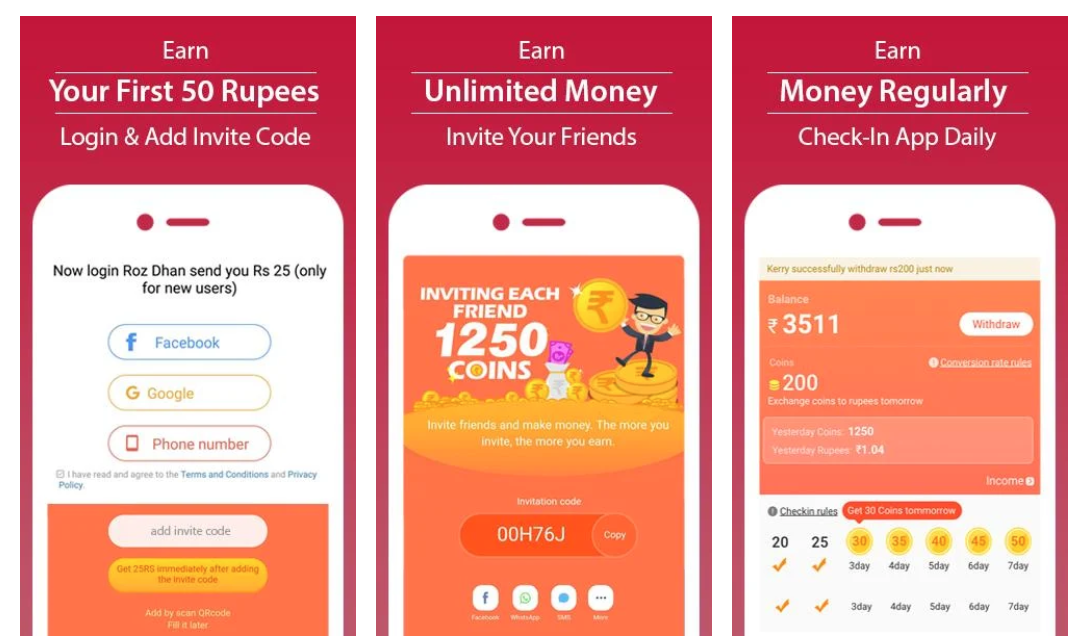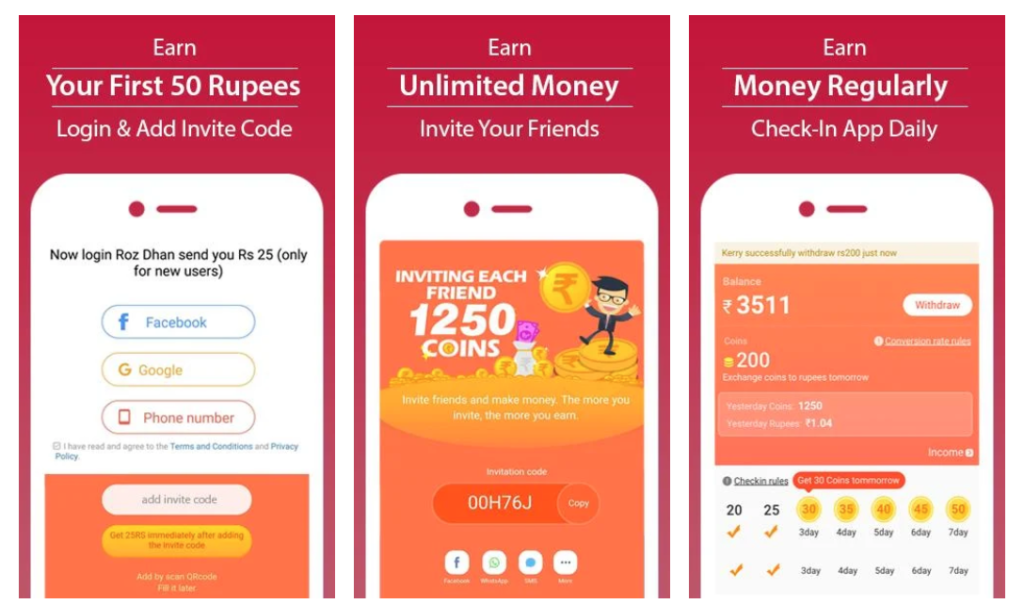 #Real Story
To add to how Roz Dhan has helped people, let us tell you a true story about a YouTuber called Technical Yogi.
Technical Yogi earned over 817k through Roz Dhan app, till September 2018. According to him, he has always performed good and began his career as a theater actor. He then started posting product reviews on his whatsapp because he was an adventurer and he wanted to learn new things with each passing day. His journey started when his friends shared his videos on social platforms. Later on, his friends suggested him to start with his own YouTube channel.
Technical Yogi realized his true potential and saw it as an opportunity to reach masses and become famous. He once made a video on how Roz Dhan to help the online money makers earn money. The video went viral and got over 2,000,000 views which earned him over ₹800K by the referrals. With that, more and more people got to know about Roz Dhan app.
How Do YouTubers earn money?
If you do not know how the YouTubers earn money, we will tell you the process:
There are two ways with which they earn money. The ways are:
Partnership with YouTube

Advertisement sponsorship
According to the rules of YouTube, a YouTube video with 1.9m views can earn 40K at the most. Now the question is how did Technical Yogi earn 817k. The answer is Roz Dhan. Roz Dhan has increased the number of rewards in the app because of increasing competition. Roz Dhan allows you to withdraw money within 5 minutes.
# Steps To Refer & Earn On Roz Dhan:
You earn ₹25 when you sign up with your mobile phone.

Click on See the balance option.

Invite your friends using the invitation option.

You get 1250 coins, which is equivalent to ₹5, when you friends enter your referral code.

Your friends will earn ₹50 as well.

Sharing an article will help you earn up to 20 coins.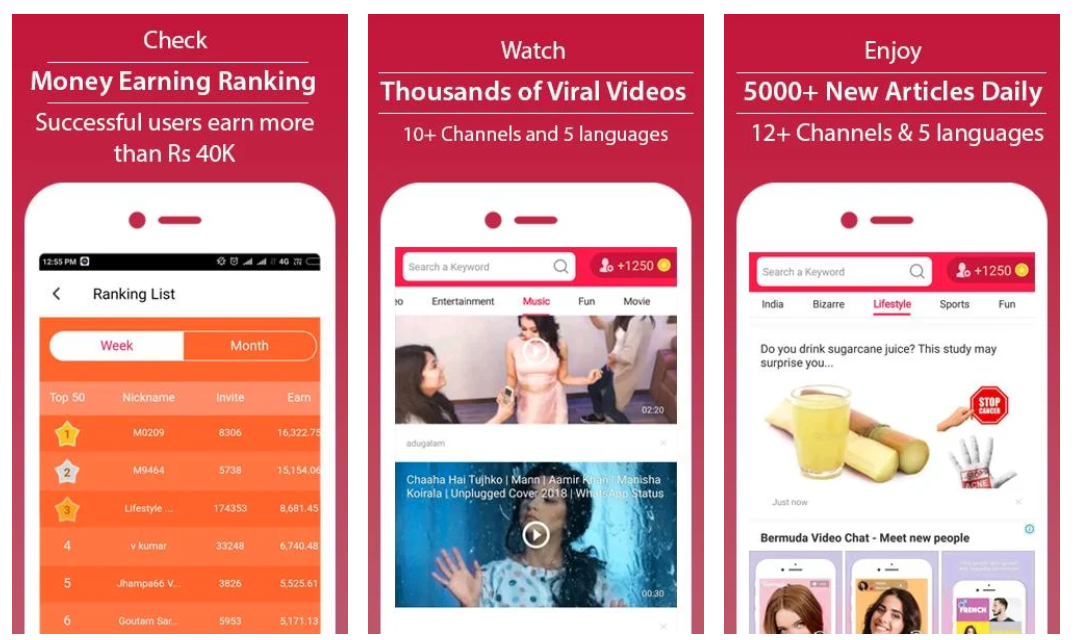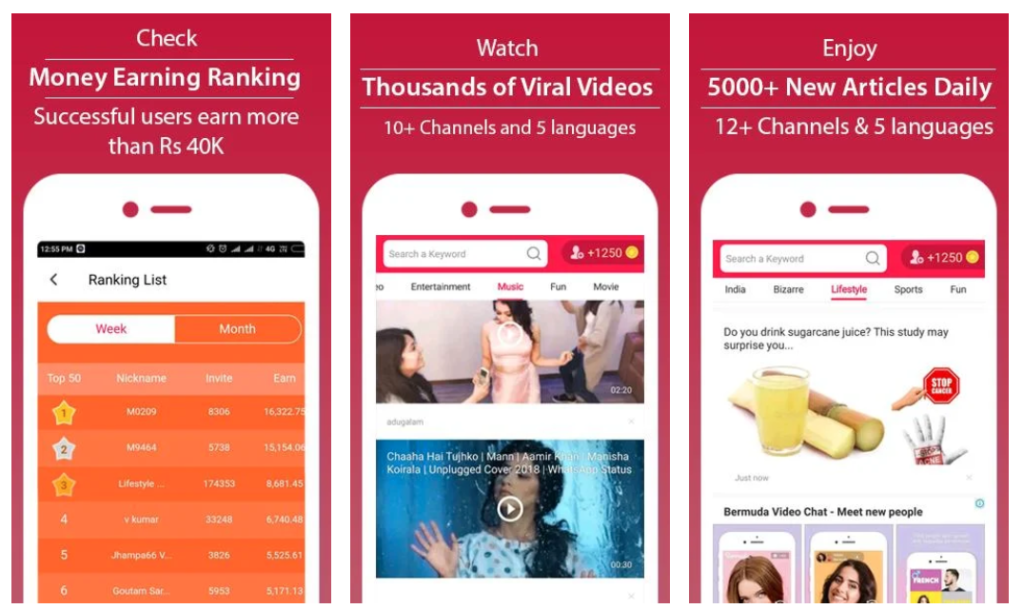 1) Sign up by mobile, get 25Rs.
2) Click on me see the balance.
3) Invite your friend via invitation option.
4) When your friends enter your Invitation Code after register you got 1250 coin(Rs.5).
5) Your friends also get Rs. 50.
6) Share articles get up 20coins