Learn How to Reinstall DirectX on Windows 10 Devices by following this simple guide.
If you are a Microsoft Windows user, it might have happened or would happen that you are unable to play games/videos and, it is likely to happen that some error might have occurred that isn't letting you play. The crashing of Games, Freezing of Games, and Stuttering Gameplay are the most common ones that might have taken place on your Device. And you may get irritated because of these errors. And trust me, nothing is more irritating for a gamer than not being able to play our favorite games.
Just for info let me tell you that, the core technology that enables you to play games/videos on Microsoft Windows is known as DirectX. Some of us might know a bit about DirectX, but what is it exactly!?
What is DirectX?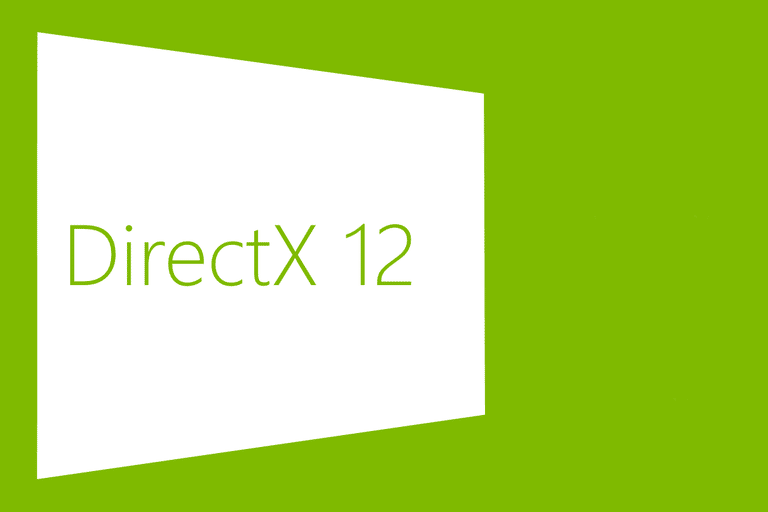 DirectX is an API, API!?
An Application Programming Interface (commonly referred to as API) is a set of routines, protocols, and tools that enable someone to develop Applications in an easier way. There are various APIs (for OS, Websites, Applications, etc.) depending upon what it is used for.
So, it might be easy for us to understand if I would put it as something that acts as a medium between the Developer and the Hardware that enables one for a more comfortable building of an application.
DirectX from Microsoft is just another collection of such APIs that are used for oversight tasks that are related to Multimedia, Game Developing, and Videos on Microsoft platforms.
How to Reinstall DirectX
And if you are having any of the troubles which are mentioned above, then, there are high chances that DirectX is broken ( L), and in such a situation you might try to reinstall DirectX.
And to get your error fixed i.e. how to reinstall DirectX, follow the steps that are mentioned below.
REGISTRY HACK


This is probably the simplest method that you can try, and it should also be the first that you should be trying.
For this method you should do the following things:

Open Run by pressing Windows + R or just by searching for it in the Start.
Type Regedit (opens Registry Editor) and press enter.
Follow the path: "HKEY_LOCAL_MACHINE\SOFTWARE\Microsoft\DirectX."
You will see a value called version, with a value
"4.09.00.0904" just click on it and change the value to "4.08.00.0904".
Close the Registry Editor.


This trick works, but if you are having a bad day, it's gonna get worse (:p).
DIRECTX HAPPY UNINSTALL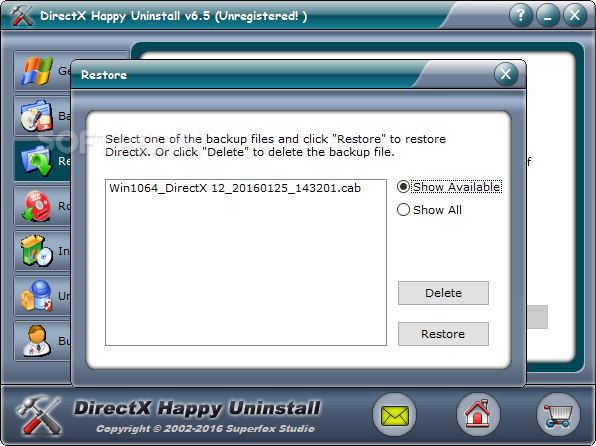 DHU (short for DirectX Happy Uninstaller) is a complete package for fixing this error. By availing of many advantageous options like Backup, Restore, and a Disk-rollback feature, DHU provides robust management and maintenance tools for Microsoft Windows DirectX. One can even install a new version of DirectX using DHU. It is easy to use; one can easily uninstall and reinstall current DirectX to its correct, original version. It supports most of the Windows versions like Windows XP/ 7/ 8.1/ 10, which includes x64 version.
Also, it can be used for every version of DirectX, including the DirectX 12.
MICROSOFT SUPPORT


This method directly involves Microsoft Windows support and hence it is 100% authentic. What you have to do, is to go to Microsoft's website and have to find a Download button for DirectX (:P). Though a simple Google search would do the task for you but to save your precious time, we have the link mentioned right below this line:

Just go through this link and look for the Download option.
Once you click on the Download button it will come with additional features for your Windows; you can uncheck them all if you want to.
Click on "No Thanks and continue" if you unchecked them.
Open the executable file that was downloaded and Install it.
Click on next until it is finished.
After clicking on finishing, open your Run command (Windows + R) and type "dxdiag." This will open your DirectX diagnostic tool. Check for the version and thus verify your installation.
DIRECTX BUSTER


DirectX Buster (DXB) is another application that satisfies our purpose, but DXB is only compatible with Windows 9X, ME, and 2000. What's good about DXB is that it is easy to use and free (J). DXB PCB provides complete uninstallation support for the DirectX versions 5 to 9. It can also be utilized for the same in Windows 10, but the experts recommend not doing it as the newer Windows versions have different libraries for DirectX and also because of compatibility issues with the same.
What it does is, it asks us for the original Windows CD as it restores all the original files. Additionally, it creates a backup of the changes that occurred and allowed us to roll back if something goes wrong.
Though the capability of DirectX Buster in newer versions of Microsoft Windows is questionable, it pretty much does what you are looking for in the versions it is compatible with.

Conclusion: How to Reinstall DirectX on Windows 
And there you have it; that's how you reinstall DirectX. This problem with Microsoft Windows is quite common and annoying, but the issue can be resolved under proper guidance and trusted tricks. Since the reinstalling process requires patience, the issue might be a headache for Gamers. We hope that the above methods do the trick and reinstalling DirectX resolves your issue.