TrackR Bravo
Do you keep losing stuff all the time? Whether it be your keys your phone, your bag or whatever it is that a person can lose? Well, today I've got THE ideal solution for you.
Now this little contraption here is called the TrackR Bravo. What does it do? Well, it takes care of your personal belongings better than you do for starters and it's mighty good at it!
Wondering how on earth can something that's smaller than a coin is so good at doing something so difficult?
Track your things with TrackR Bravo

Well, the answer is simple.
All you have to do is attach the coin-sized TrackR bravo to any item and use the TrackR app to locate it in seconds. Ring your missing item or get a reminder to grab your item before leaving it behind.
Lost your phone? Press the button on your TrackR Bravo to ring your missing phone – even on silent!
And if you're far away from your missing item, TrackR's Crowd GPS Network will show you its last location on a map.
So you're basically telling me that this little fellow will latch onto my key and if and when I lose it (believe me it's way too often) I can just use my phone to find me keys?
I don't know about you, but that sounds like a killer plan to me.
What else do they have on offer?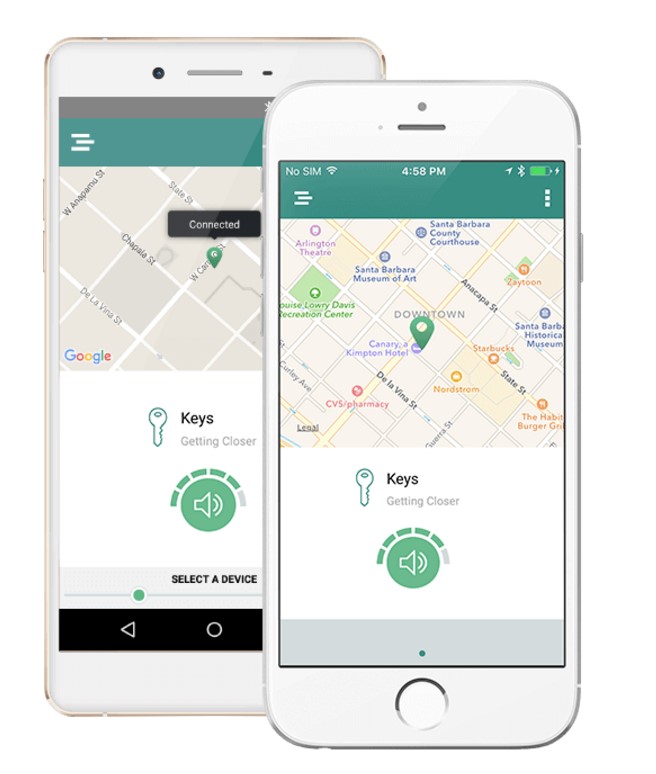 Distance indicator
You're getting warmer… As you search for your item, the TrackR app will show if you're getting closer to those pesky keys.
Item ringer
Just tap the item ringer to make TrackR ring your missing item. No more keys lost underneath a pile of mail.
Phone finder
Can't find your phone? They make finding your phone a snap. Just press the button on your TrackR device to ring your phone – even on silent.
Family sharing
Track and ring the same TrackR bravo from multiple phones. It's perfect for shared items like the remote, shared car keys or the family pet.
Crowd GPS Network
Lost something? TrackR's crowd-sourced network will help you find it. When another TrackR user is within Bluetooth range of your lost item, you will receive a location update.
Separation Alerts
Don't forget your phone! Custom separation alerts notify you when you're about to leave your item behind.
Wallet-thin design
TrackR bravo's sleek anodized aluminum construction makes it slim and durable.
Amazon Alexa integration
Just say, 'Ask TrackR to find my phone,' and your Amazon Alexa-enabled device will ring it for you.

Conclusion: TrackR Bravo Review
What's more? The thing costs roughly about $30. Yes, you read that right, $30! Value for money? I certainly think so. And they've got some sweet New Year's discounts for everyone.
*OFFER: Click here to unlock a FREE TrackR Bravo for you!
And they've got some nice New Year's discounts for everyone.
A gadget that'll sweeten up your New Year just a little bit more, by making sure you don't lose any of your valuables ever again. The device is compatible with Android and iPhone.