iOS Emulator
iPhone, the device which attracts most of the youngsters and many of us have a dream of buying it. But because of its high price, it is out of reach for most of us and hence the dream remains the dream only. But what if I say you can use all the apps of iOS (iPhone) without having an iPhone or a Mac 😀
After reading the above lines many of you must be thinking what nonsense is he talking (hehe). But yes, you can use the applications and games of iOS on your computers, laptops, and mobiles by using the iOS emulator. Before beginning the methods of using an iOS emulator, I would like to brief you about what an iOS EMULATOR is.
It is a software which is used to install all the applications and games of an iPhone \ iPad on your pc just by two three clicks.
HOW TO GET iOS EMULATOR
Here are some of the iOS emulator which you can use to download your favorite applications and games.
1.iPadian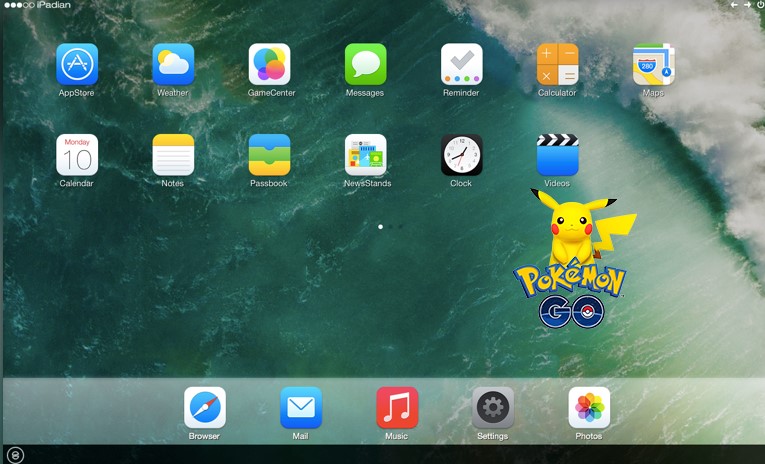 One of the most popular iOS emulator – iPadian uses interface which is user-friendly and easily accessible. The best thing about iPadian is that it can be run on all version of windows PC. It consists of a custom app store, iMessage, and Siri which provides you with all the latest applications and by using this you get the best experience of iPhone/ iPad.
iPadian is available in two versions, one version is totally free of cost and another one is paid which costs (10$). The only difference between these two versions is that paid one provides you with some extra features. iPadian also displays the update of its latest version available on the net, so by clicking it, you can upgrade your iPadian emulator to the latest version.
iPadian is one of the best emulators which is recommended by all the developers.
2. Cider: 
Now users can run iPhone apps on an Android Device using an emulator such as Cider APK. Even an old and outdated phone can be used to apply this method to run a few iPhone apps.
3.MobiOne Studio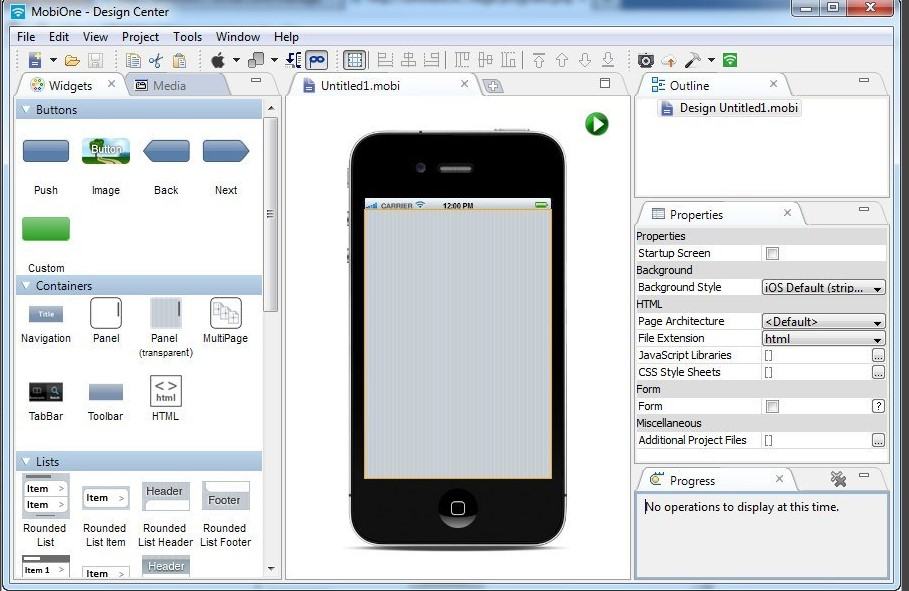 Mobione Studio is also one of the best iOS emulators in today's era. Apart from emulating iOS Applications, MobiOne Studio also provides an option for developing apps just like you do with any software. Also, this emulator can be used to run iOS apps along with the android apps.
The best thing which makes this app much better than iPadian is that it can be used for many different things like:
You can share app and web app links through email, view your app status with the AppCenter Progress view, configure your apps so that it works on iPhone/iPad, Automatically Download the app installation file on your PC on completion of project, you can build status notifications on the desktop of your PC and also branding apps with the icons which you have designed.
MobiOne can be used by beginners with great ease.
4. Smartface: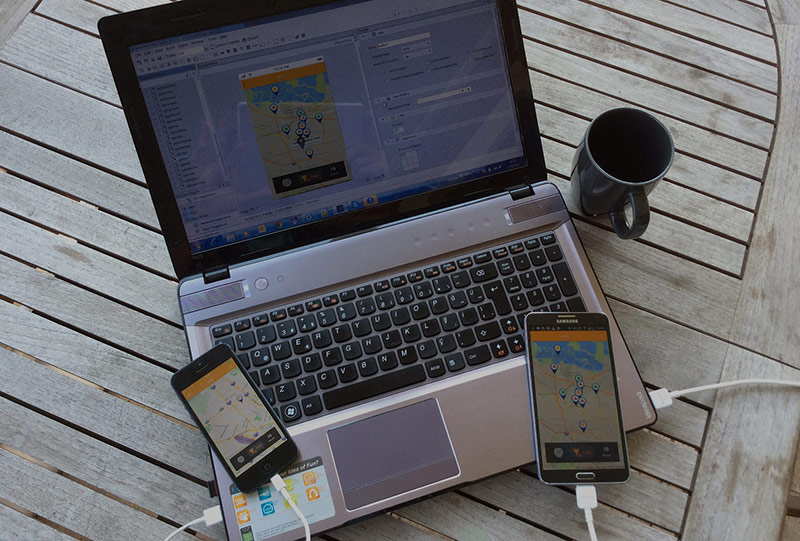 Smartface is also an iPhone emulator. It helps you to emulate iOS apps on your Windows PC, provide different options for developing apps. Smartface uses interface which is user-friendly and well designed. Smartface also gives you the option of checking your iOS apps in different iOS environments. The main aim of Smartface is to provide a platform which will reduce the cost, increase the productivity and provides strategic mobility solutions.
Smartface also has plugin support which can be used to extend apps. Using this emulator you can develop an app by using the debugging option which increases the flexibility of developer to work with it.
5. AIR iPhone Emulator

Like iPadian, Air iPhone is also one of the best iOS emulators. It completely replicates the iPhone graphical user interface (GUI)  on your PC desktop and you will get the feeling that you are using an iPhone.To run Air iPhone you must be having Adobe Air framework installed on your PC. Apart from using the iOS apps you can also send text messages, receive calls, send emails, access music, and the web and also add and delete contacts. This app is not used for testing purpose. Best thing is that this app is free of cost. Don't forget to install Adobe Air on your pc.
6. iPhone Simulators:
iPhone Simulators is used to create a virtual iPhone on your desktop. By using this Simulator, you can access all the amazing games and application of iPhone. iPhone simulator uses high-quality graphics and interface which exactly resembles the iPhone. The only con of iPhone Simulator is that you cannot access the apple play store and some of the apps. Also by using this simulator, you can get to know about the major issues in the apps which are in the testing process.
iPhone simulator is free of cost and can be easily installed on your PC.
CONCLUSION:
So by visiting these apps you can easily access and use iOS application and games without purchasing an iPhone or iPad. I hope this post will help you. In case you are having any queries please share it with us, we will try our best to solve it.