Receipt Maker
Whether you work in a store and making receipts and invoices is something that you have to do every day or if you're just looking to have some fun and make a receipt for no valid reason you've come to the right place, because today we're going to let you in on how to go ahead and create receipts and invoices of your own for free!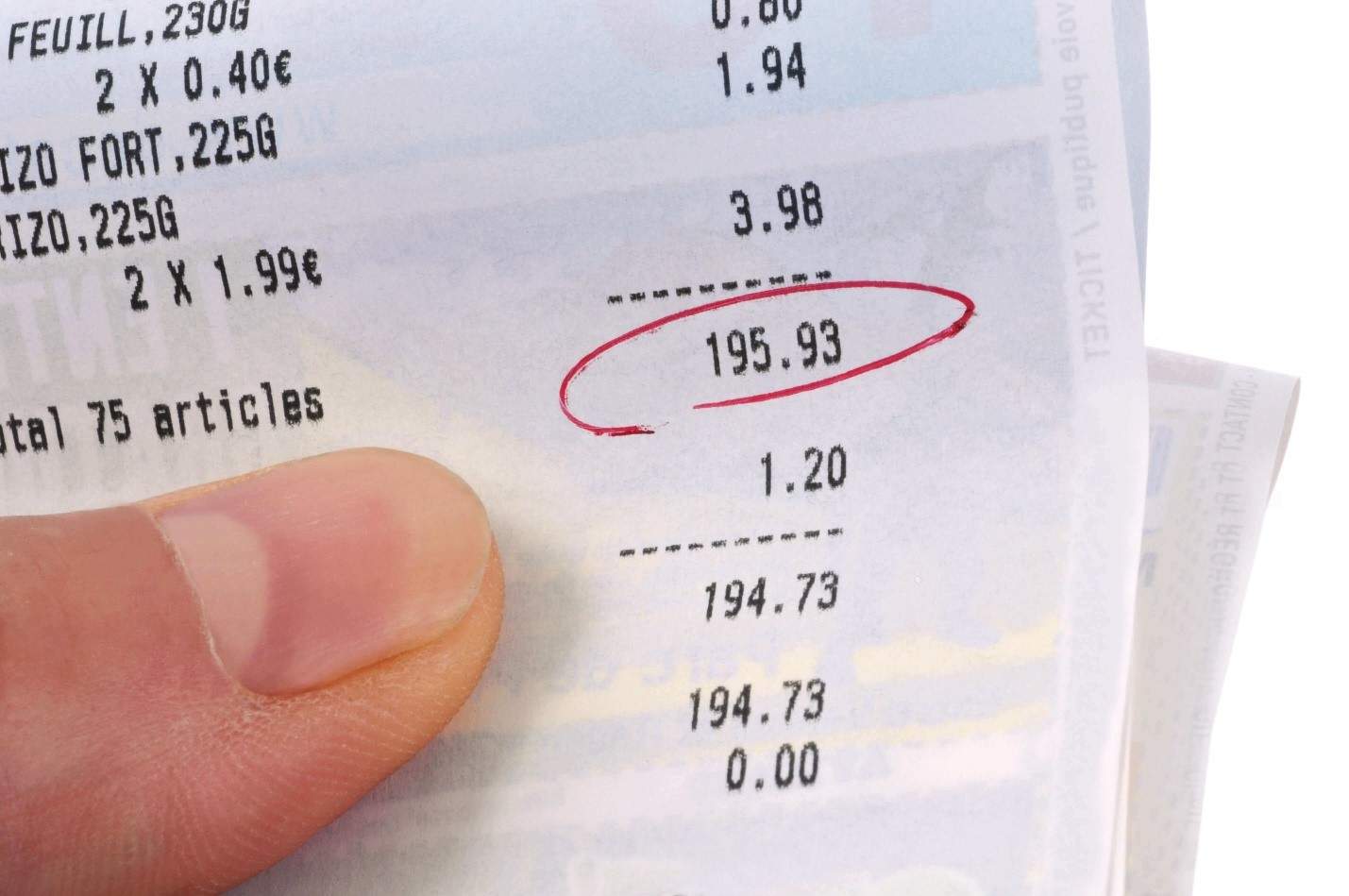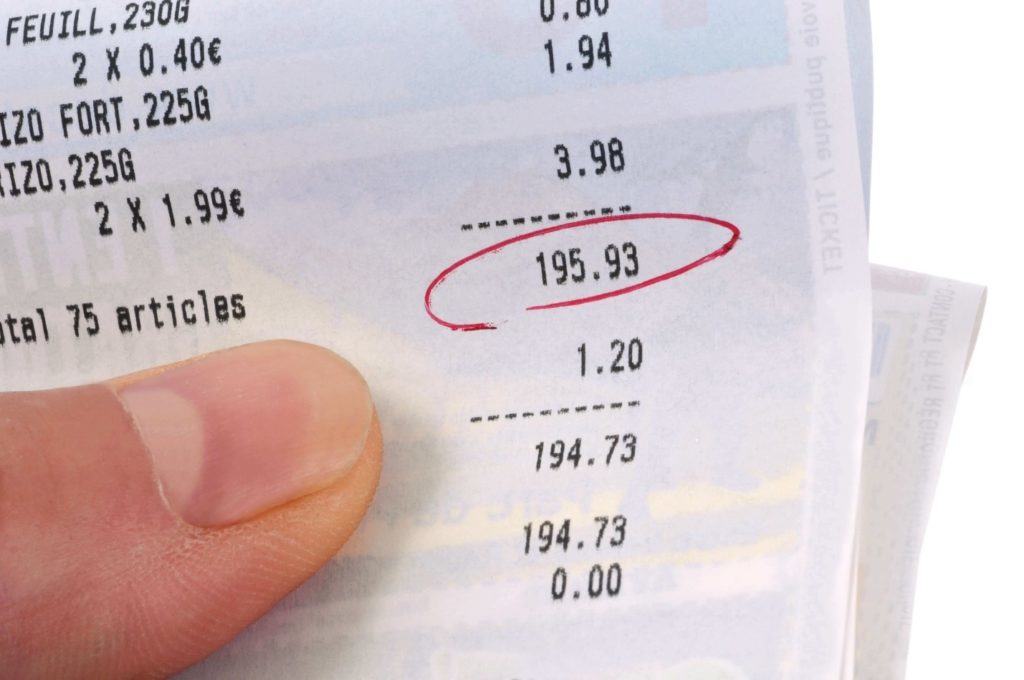 Custom Receipt Maker
Custom receipt maker is one the easiest to use online receipt maker available online. The website lets you create a new receipt based on the template shown above all you really have to do is edit the text fields and hit the "Make a Receipt" button and BOOM you'll have a new receipt ready in no time. The work done here is good enough the website design, meh. Maybe the devs could have spent a little but more time working on the UI? We don't know, maybe, because the site does do what it's supposed to and that's all you really care about right?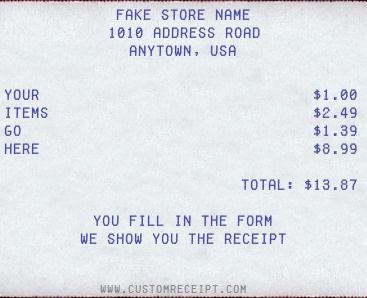 The only problem here is that you can only make receipts based on the pre-made template they have up on the website so if you're looking for variety, move on.
Link: http://www.customreceipt.com/index.php
Make Receipt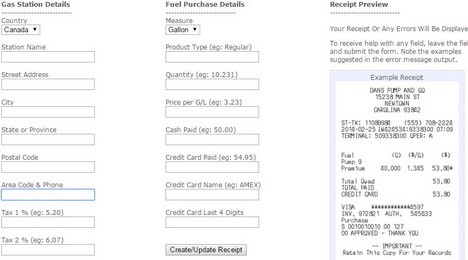 This one's for all our Canadian friends out there. If you ever lose your receipt after filling up on gas and need another one desperately, here's the solution for you! Make Receipt specializes in making fuel receipts and fuel receipts only. So like before, if you're looking for variety, move on. But if a fuel receipt is indeed what you need, makereceipts.com is the best site you'll be able to find. The website offers a quick fuel price calculation tool too, if you're interested.
If you have a basic idea of how fuel receipts work you'll be able to figure this one out no problem. The address of the gas station, pin codes and prices can all be found via a simple online search and that's essentially all you'll need to recreate the Gas receipt you lost.
Online Receipt Maker
Another free and easy to use receipt making tool is the one provided by the good fellas over at bucarotechelp.com . This tool comes with simple instructions and does the job it's expected to do. All you need to do is key in the information and you get your receipt (Kind of recurring trend here, isn't it?)
What'd different with the receipt maker here is the fact that's it's not exactly a receipt maker. Confused? Yes, they do brand it as a receipt maker but it's more of an invoice you get than a receipt. What's the difference you ask? CLICK HERE to find out.
Link: http://bucarotechelp.com/search/200900.asp
FakeReceipt.us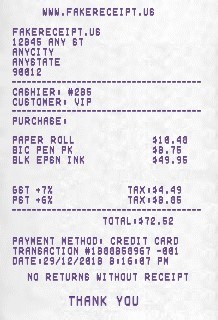 Now here's the variety we were all looking for. Fakereceipt.us  lets you create free sales receipts, fuel receipts or custom receipts, whatever you please, whenever you please. The instructions are clean and simple to understand and execute. Taxes and total payment due are calculated automatically. The transaction ID for each receipt is unique and can be used to record your sales or verify returns. Whether you need to create real receipts or fake receipts, this free receipt creator is designed to be as easy to use as possible. You can even print out your receipts on plain white paper, the same way you would print an image.
All in all a very useful tool.
Link: http://www.fakereceipt.us/sales_receipt.php
Fake ATM Receipt Generator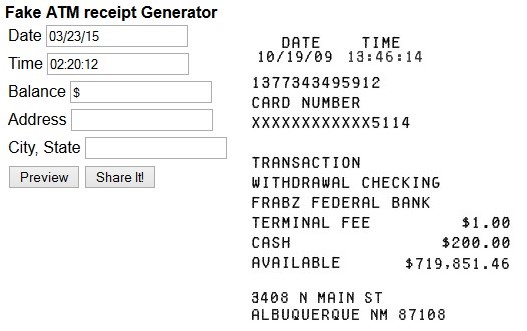 This one's a bit random, but it still is a receipt generator, and therefore features on the list. frabz.com has set up this tool to help you generate fake ATM transaction receipts. Now for what purpose you use them for is completely your choice. We can't even think up of reasons you'd want a fake ATM receipt. But if it's out there, someone ought to be using it right? If you're that someone and you're looking to get a fake ATM receipt. Here's where you can get it.
Link: http://frabz.com/gen/fake-atm-receipt-generator.php
Zoho Invoice Maker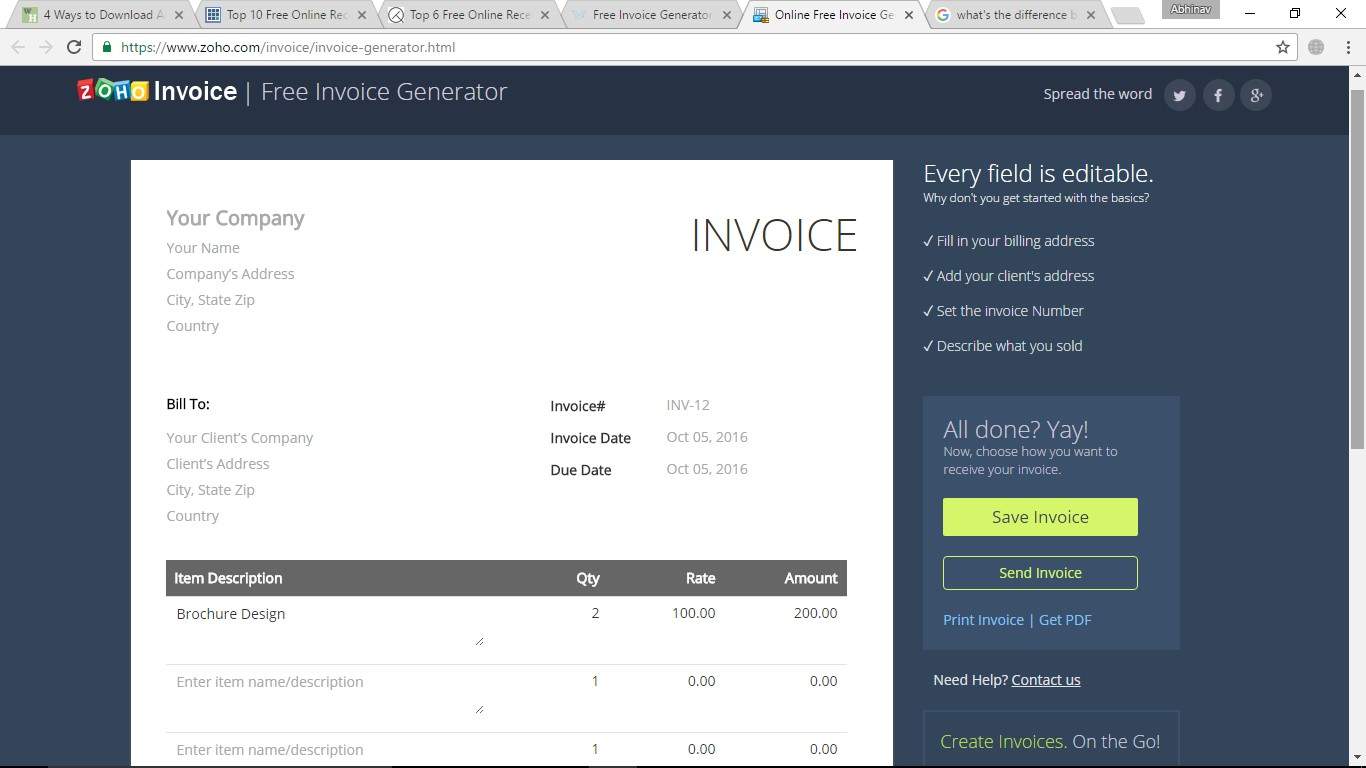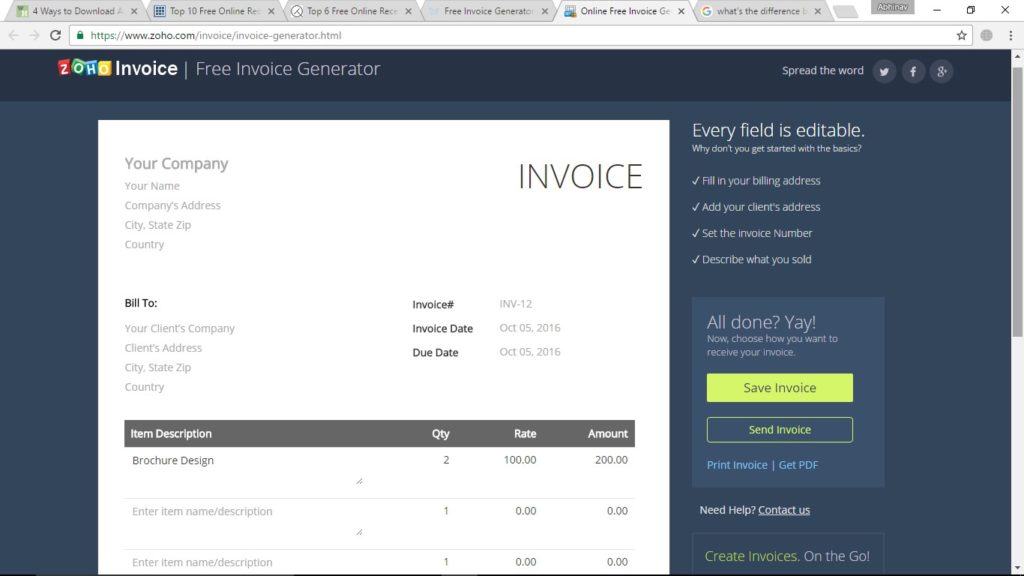 Zoho.com's invoice generator is a great looking free tool you can use to create an official invoice in just a matter of seconds. All you have to do is fill out your billing address, your clients address, set the invoice number and add in a product description and you're good to go. The website's UI feels very inuitive and fun to use and all in all makes for a very good user experience.
The invoice maker from zoho.com is also available as an app on all major platforms. Making your job even more easier when you're out and about.
Link: https://www.zoho.com/invoice/invoice-generator.html
Free Invoice Generator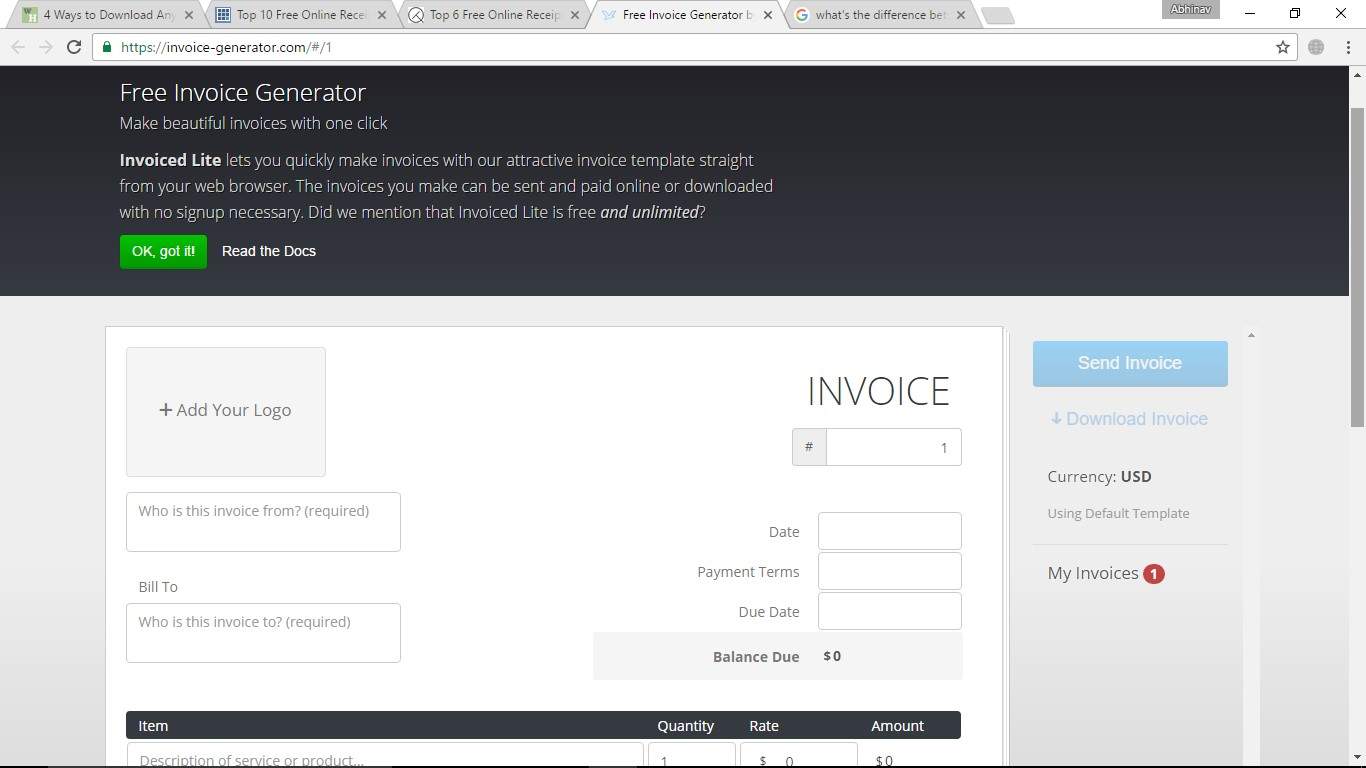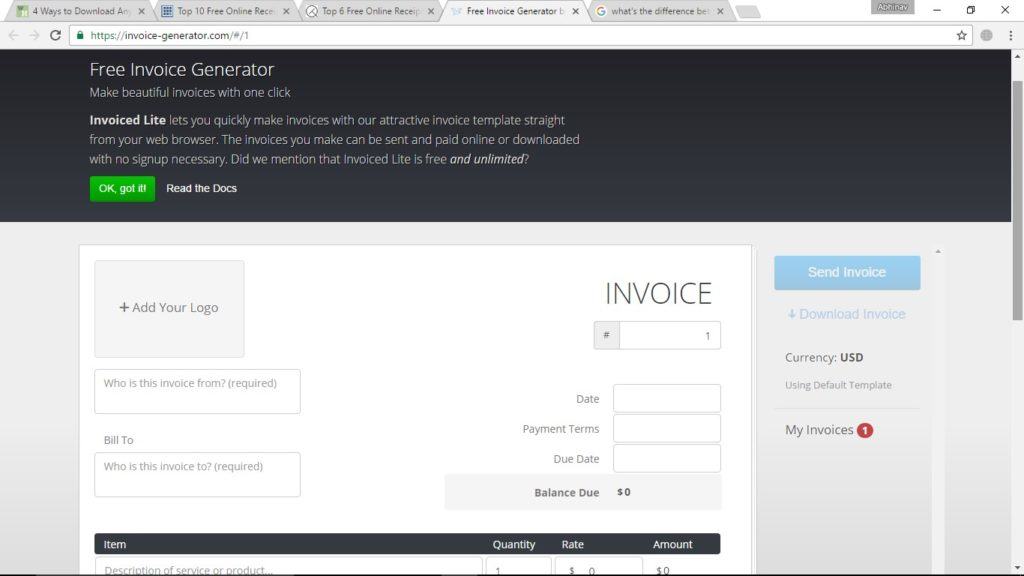 invoice-generator.com is another web based invoice generator that you can use to fulfill all your invoicing needs. Similar to zoho.com's invoice generator, all you have to do here is fill in the description, add the addresses , fill in the itenary and done. Another added feature here is the ability to add in your company logo on in the invoice, so in case you're running short on printed letterheads, you can make one here.
Another website with a clean looking inteface that works, what else could you need?
Link: https://invoice-generator.com/#/1
Lost Hotel Receipt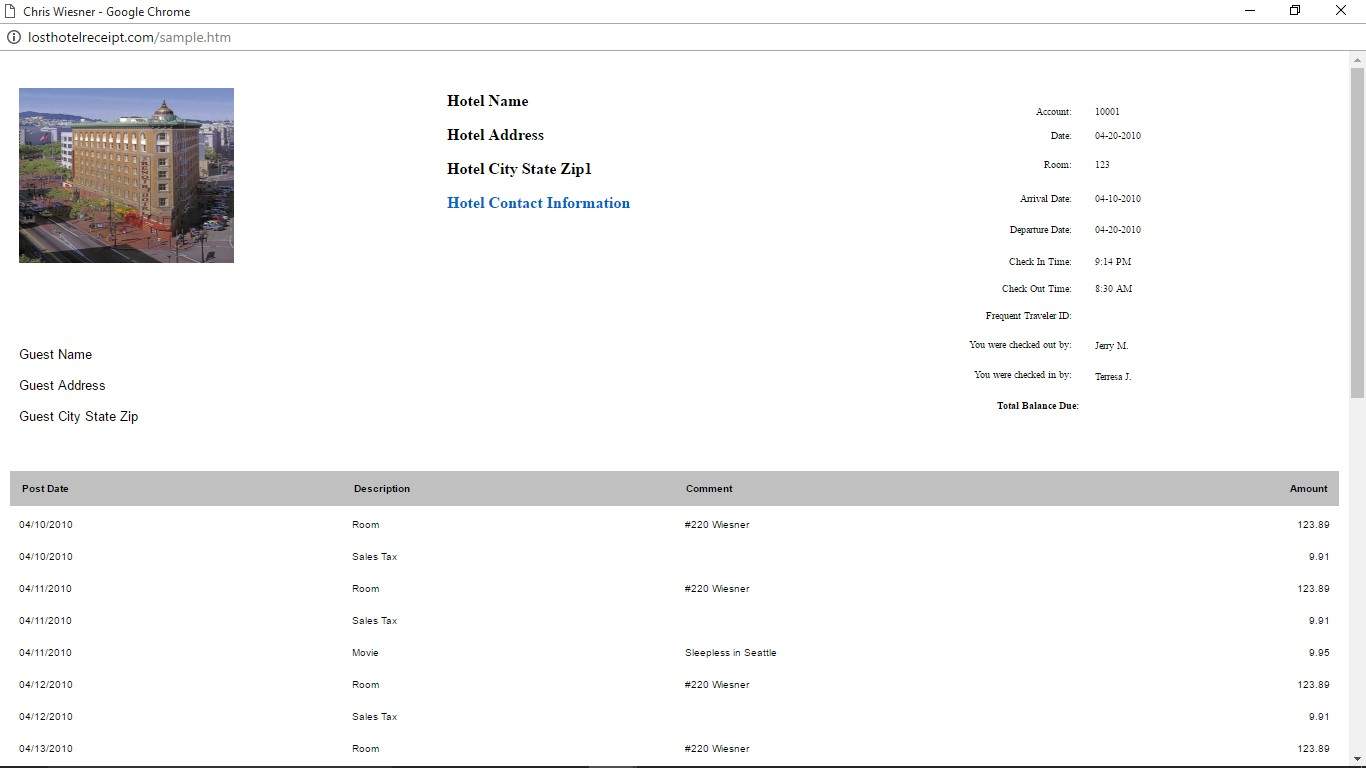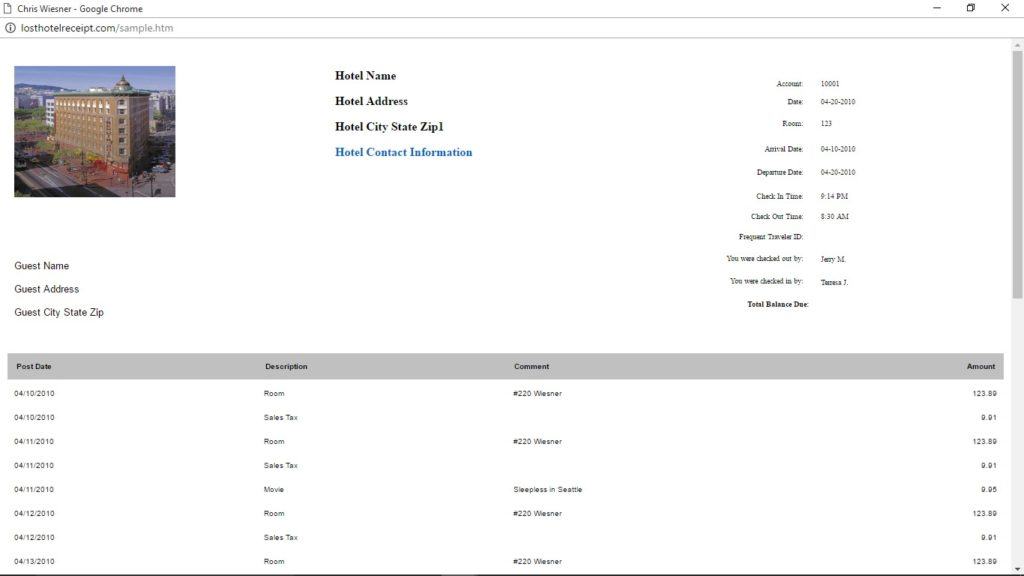 If you're into the hotel or restaurant business and are looking for a quick, free way to serve up customer invoices then losthotelreceipt.com is a safe bet for you. The web-app serves up an official looking invoice (sample above) which you can hand over to your customer without having to go through the whole process of learning how to use invoice making software. Simple, fast and effective, that's losthotelrecipt.com summed up for you.
Link: http://losthotelreceipt.com/
Fast Due
fastdue.com is more of an online community than just a tool. All you have to do is sign up for a free FastDue account and you're handed a plethora of pre-made templates you can choose from including Invoices, Past-Due reports, Expense Reports et al. Once an invoice is created you have the option to forward it immediately or save for a later date. The tools all look very official and work effectively.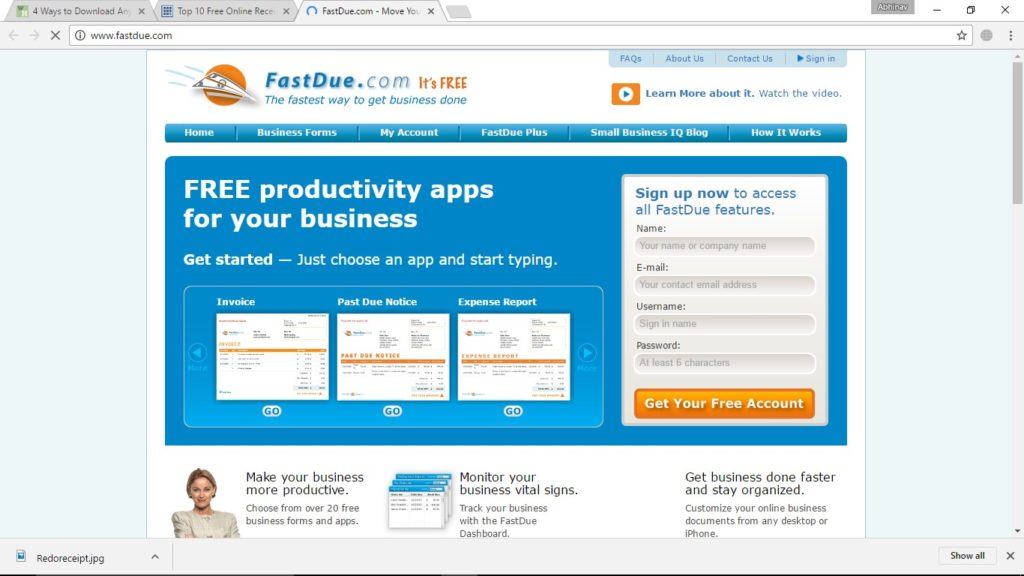 FastDue.com is comprehensive solution for essentially all your business needs, and a highly recommended website that you can check out. Along with the invoice generator tools the website comes with a whole bunch of productivity tools you can use to your aid.
Link: http://www.fastdue.com/
That's it, a list of all the best receipt and invoice making tools available online for you to use. Think we missed out on your favorite website? Let us know down in the comments section!