To run a successful business these days is a very challenging task, especially with the number of competitors that are out there waiting to pounce on each and every slip up you make. And this starts right from the initial phases of your campaign wherein you're trying to highlight and reel in potential candidates. If one does not have the right tools required by the market today, losses in business are sure to follow.
More and more tools come out into the market. Their aim is to make your job as an entrepreneur much easier. So, it is vital to know at least about the latest and greatest tech that is bound to help your case. The most needed thing that almost every business should have is a good email list. Believe it or not, there are tools out there today that help you to automate the entire process of building an email list. This way, you always stay one step ahead of your competition.
The tools we're talking about are a couple of badass releases by Snov.io, who is also well known for their drip email campaign services. And stemming from those services are two tools that you'd better pay your attention at. Because they will bring you and your email lists the sheer effectiveness.
These tools are the Email Finder and Email Verifier by Snov.io. Read on as we highlight the key features of the mentioned tools and tell you why you need these in your business.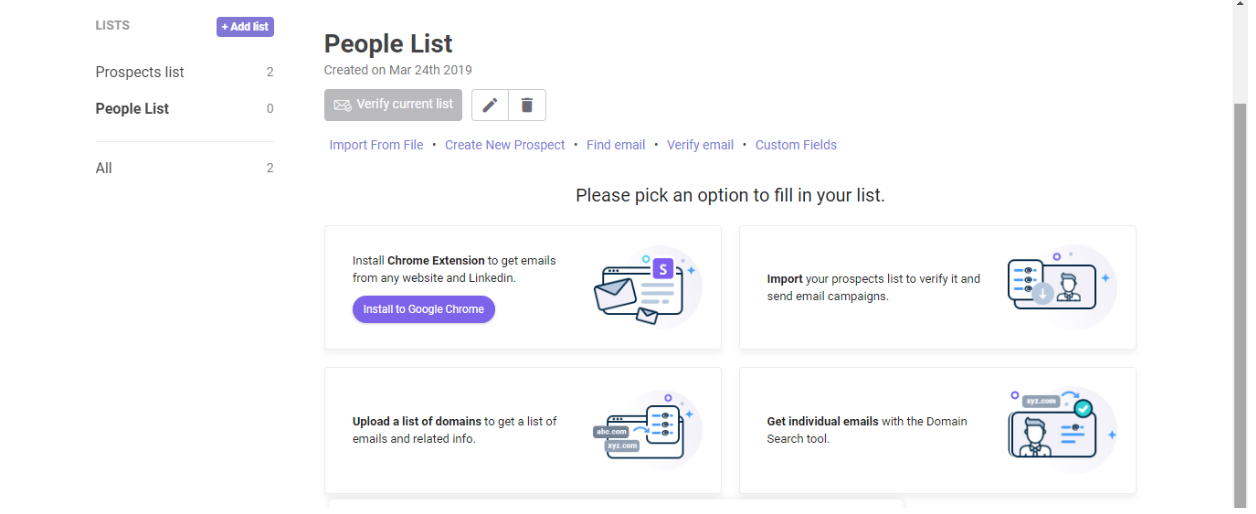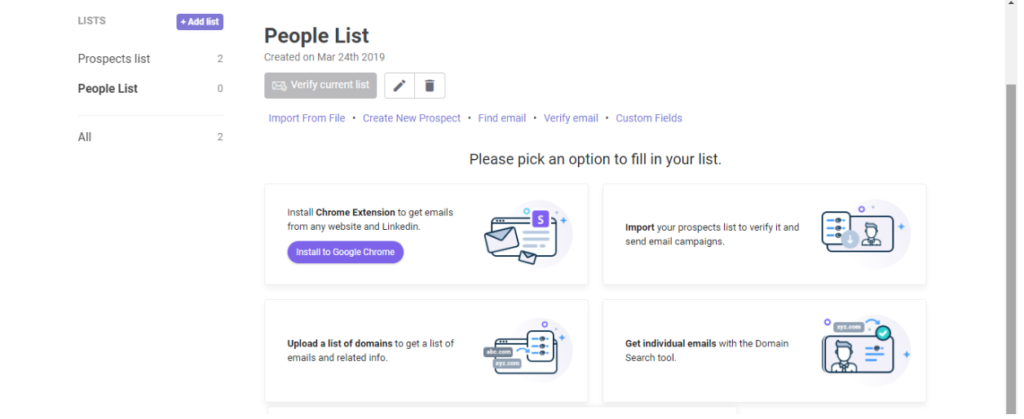 Snov.io Email Finder
If you're in the habit of regularly staying in touch with your customers, you must already have a pretty solid email list in place. But what if we told you there is an easy way to get new leads? You'd find it hard to believe us, but by using Snov.io Email Finder you open the doors to a number of possibilities.
Snov.io allows users to find email addresses that are linked to a certain domain and adding them to the personalized lists, whether it be prospects or a list of existing customers, this tool comes in real handy.
Snov.io also maintains a

massive database.

It helps you to look up company profiles. Using this database is super easy and extremely time-saving as you can filter out the companies you wish to find by name, location, industry, size and many other options.

Using the email finder also allows users to run

Boolean searches

across domains to find the perfect candidates by filtering the location, position, and skills of candidates.

This tool can still be practical when all you know about a

lead

is a

name

. Using the database, mentioned earlier, Snov.io tool will help you find prospects easily and let you focus on tasks that require your attention.
Using Snov.io tools to find emails comes in really useful. Especially at the start of a business campaign when you're trying to build a steady prospect list. Not only that, but this tool also allows users to find and get in touch with potential candidates, after filtering them out by highlighting the necessary criteria.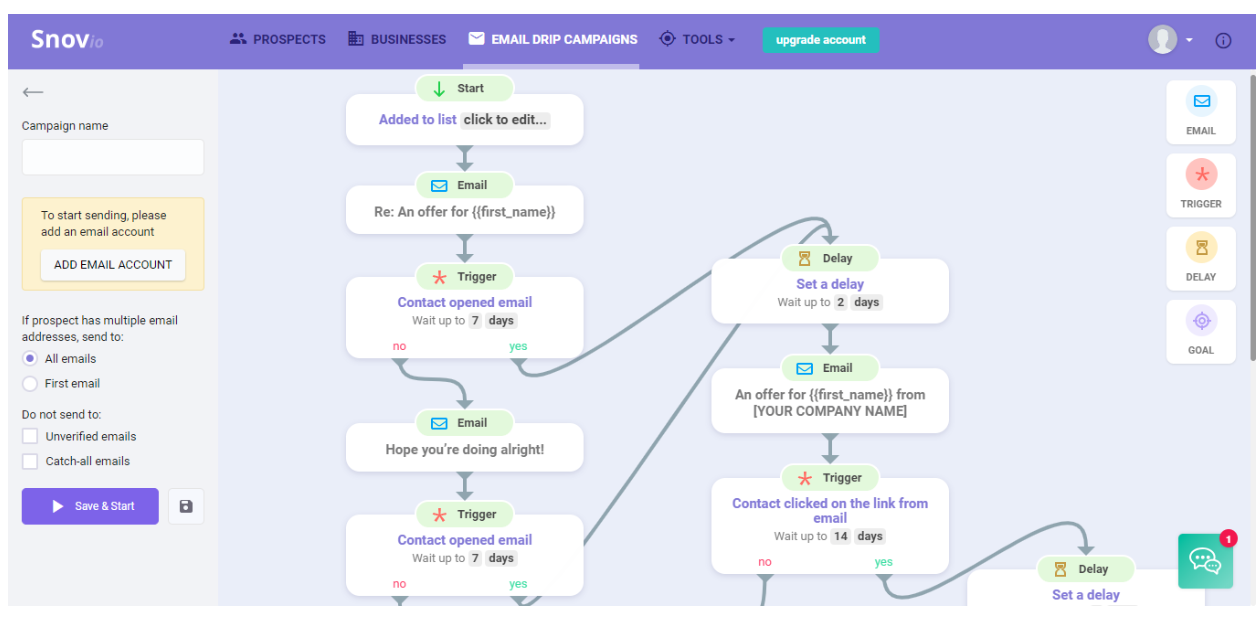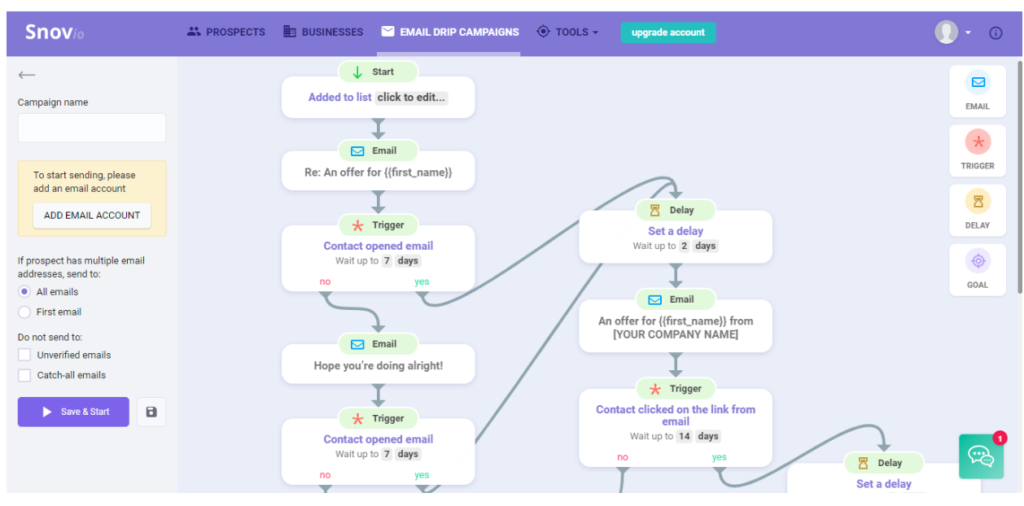 Snov.io Email Verifier
Have you ever heard of the term "email bounce rate"? The technical definition of an email bounce is "the percentage of email addresses in your subscriber list that didn't receive your message because it was returned by a recipient mail server."
If that wasn't clear enough, let's just say that an email bounce occurs when an email you send out, doesn't reach the recipient because either the recipients' email address is no longer valid, or due to technical issues. Now it's understood that you cannot do anything about the situation when the bounce is due to a technical difficulty on the server side. But when it comes to weeding out inactive email addresses from your lists, Snov.io tools has the perfect solution for this problem.
The Snov.io email verifier tool allows users to run real-time verification on their email lists and delete hundreds if not thousands of inactive email addresses on the address list. With this verification tool, you literally are looking at how the list is getting cleaned out. The best part about it? You can use it for free! Yes, you read that right, they have a free plan which allows 100 email verifications each month per account. And you can request additional verifications from the team at any time!
Snov.io, as we mentioned earlier, is well known for their drip email campaign service. Now, with the latest Snov.io tools subscribers can make use of some of their best features without having to opt-in for the entire plan!