Why Do You Need Junk Cleaner for macOS?
Over a period, Mac accumulates unnecessary files in the form of cache files, log files, trash files, useless localizations and many others. If not cleared on time, the storage space of Mac may suffer, and the functionality of your Mac will deteriorate. It is therefore required that you clear such junk files either manually or by using some tools.
While clearing junk files manually can be a tedious task, you can always choose some of the best junk cleaner for MacOS Catalina and another Mac OS. Below is the list of some of the best cleaners for macOS –
1. Smart Mac Care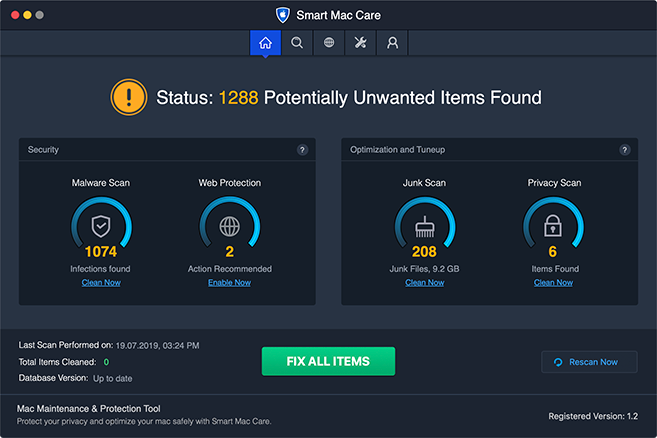 Smart Mac Care is a one-step mac junk cleaner that removes junk and cleans all the malware infections present in your Mac.
This module of Smart Mac care scans and detects a variety of malware and other threats. It then removes them and prevents your mac from functioning abnormally and eliminates unwanted system crash.
Smart Mac Care scans and deletes junk files in the form of cache files, trash and log files which are no longer needed. This helps in recovering significant amount of storage.
Smart Mac Care scans Mac for application cache, internet history and cookies and cleans them so as to make sure that web security is intact.
Here there are tools like duplicate finder, uninstaller and failed downloads that can help you recover precious hard disk space and boost system performance as well.
Apart from removing junk from your Mac, Smart Mac care also removed malware, spyware and adware from your Mac as well which is why it is counted as one of the best Junk Cleaner for macOS Catalina.
2. CCleaner For Mac
One of the greatest Mac junk cleaners that can comprehensively take care of privacy, cleaning and security optimization of Mac, is CCleaner. It helps your Mac get rid of Unused files from your system. This Junk Cleaner for macOS Catalina exhibits the following features –
It regularly removes junk files for the smooth functioning of your Mac. Cleans activity logs, trash files, cache files and various others. It even identifies other unwanted items too
Real time alerts and updates
Since your MacOS evolves frequently it is important that you have a full control of all the updates and alerts and CCleaner does just that.
Constant Customer Support
CCleaner has is an industry leader when it comes to customer service. It takes care of all your queries through mail and responds in a very prompt manner.
3. CleanMyMac X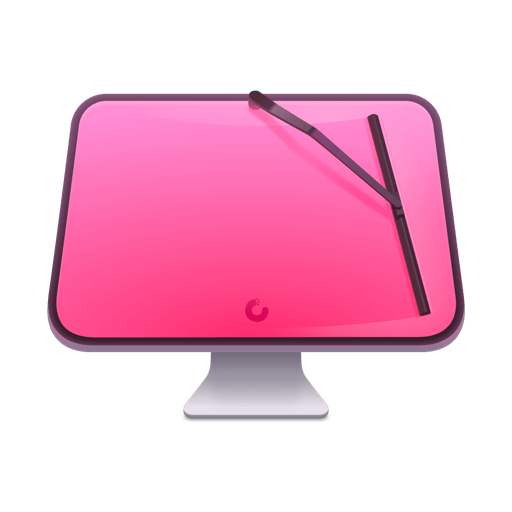 CleanMyMac X is a world class Junk Cleaner for macOS that helps your mac run faster by deleting tons and tons of junk and renewing its functionality just like when it appeared in the first day.
Complete Junk Cleaner For Mac
CleanMyMacX deletes broken downloads, useless localizations, logs, outdated caches. It even helps mac get rid of cluttered mail, photos, iTunes and other hidden files that can take a toll on your storage all in one click.
CleanMyMacX comes with a full set of speed up tools which help manage login items, maintenance scripts, launch items and many hung applications. This in turn maximizes system performances by reducing system load.
It instantly removes your offline and online browsing history even conducts an in-depth check of mac for all kinds of vulnerabilities which can compromise your online security.
4. OnyX

OnyX is a Junk Cleaner for macOS Catalina that can be used to verify the structure of system files and startup disk verification. It runs various cleaning and maintenance tasks and configures parameters in Safari, Finder, Dock to remove problematic files and folders.
OnyX has a set of all-round cleaning tools that helps in font management, removing cache and erasing trash.
It provides several maintained tools for manually running system scripts and rebuilding database.
Bunch of Additional Applications
It contains a bunch of several other macOS applications like Storage management, Network diagnostics and screen sharing.
5. App Cleaner & Uninstaller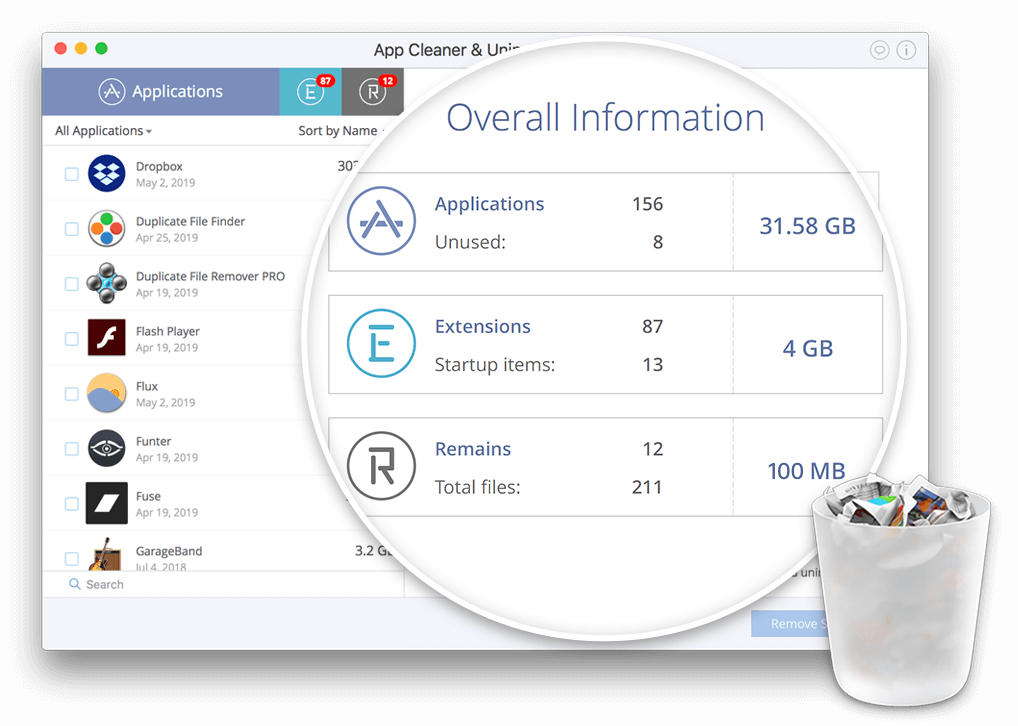 The cleaner completely uninstalls those files that are left once the application is removed from the Mac. It also removed several unneeded widgets, preference panes and several other Mac extensions.
Uninstall Applications Completely

As a commendable mac junk cleaner, it deletes applications completely without the slightest residue being left. This even included all the service-related content as well.
Reset Apps To Initial State
Many a times it might be difficult to reset the apps to their initial state after deleting them as they may not have been deleted properly in the first place. App Cleaner & Uninstaller deletes files completely.
Apart from cleaning junk for mac, it even helps manage extensions such as Launch Agents, Mac Startup items and widgets.
Author Bio: – Chandra Shekhar Choudhary is working as an SEO analyst and technical Content Writer. His potential of writing is PC tips, Android and Mac tricks, Mac Cleaner Software and he is anxious in writing other technical blogs. You can also find Chandra Shekhar on Facebook, Twitter and Instagram.