WerFault.exe Windows 10 Error Fix
There may have come a rare time in your life where you have faced an error with the "WerFault.exe" or "WerMgr.exe" files. Now I mean the obvious reaction would be to go ham on your PC and break it down to smithereens, but hey! If you're one of the patient few, who try to look for a solution before breaking everything around them you've come to exactly the right spot. Today we tackle errors with the files "WerFault.exe" or "WerMgr.exe."
What are WerFault.exe or "WerMgr.exe" files?
WerFault.exe and WerMgr.exe are system files located in the System32 folder. It is a part of the Windows error reporting system that collects and send error logs from your system to Microsoft.
Microsoft Windows Error Reporting Service helps Microsoft and Microsoft partners diagnose problems in the software you use and provide solutions. Not all problems have solutions, but when solutions are available, they are offered as steps to solve a problem you've reported or as updates to install.
This error could occur if the file gets corrupted due to some reason. If you receive this error frequently, it could become quite irritating.
Solution 1: Run the System File Checker
In Windows 10/8/7/Vista, the System File Checker is integrated with Windows Resource Protection, which protects registry keys and folders as well as critical system files. If any changes are detected to a protected system file, the modified file is restored from a cached copy located in the Windows folder itself.
So if at any point of time if you find that you have hacked some system files or may be applied some tweaks or replaced system files, perhaps while customizing your Windows, and you now find that your Windows is not working properly, you may want to consider running this utility first, before trying a System Restore. To do so, you will have to first open an elevated command prompt window.
To run the System File Checker in Windows 10/8/7, type cmd in start search box. In the result, which appears, right click on cmd and selects Run As Administrator.
Run SFC /scannow

In the command prompt window which opens, type SFC /scannow and hit Enter.
The sfc utility will run for a while and if any corruptions are found, replace them on re-boot.
In case you are unable to start the System File Checker, and you instead get the "Windows Resource Protection Could Not Start the Repair Service" error, you may want to check up if your Windows Modules Installer service has been Disabled. To do so, type services.msc in start search and hit Enter. The status of this service should be set to Manual.
Now sometimes when you face an error with System File Checker that just refuses to go away all you have to do is run the same in Safe Mode  
Run System File Checker Offline or in Safe Mode or Boot Time
Simply boot into Safe Mode and follow the same procedure. System File Checker will run in Safe Mode too.
The /scanonce and /scanboot syntax have been discontinued after Windows XP and does not work on Windows 8 and later.
Follow this procedure if you want to run System File Checker in Safe Mode, Boot Time or Offline.
You can also use the sfc.exe program to help you troubleshoot crashes that occur in the user mode part of Windows 8.1, Windows 7 & Vista. These crashes may be related to missing or damaged operating system files. To do so, you may have to access the log files.
How to view the log file
The sfc.exe program writes the details of each verification operation and each repair operation to the CBS.log file. Each sfc.exe program entry in this file has an [SR] tag. The CBS.log file is located in the %windir%\Logs\CBS folder.
You can search for [SR] tags to help locate SFC.exe program entries. To perform this kind of search and to redirect the results to a text file, follow these steps:
Click Start, type cmd in the Start Search box, right-click cmd in the Programs list, and then click Run as administrator.
Type the following command, and hit Enter:
            findstr /c:"[SR]" %windir%\logs\cbs\cbs.log >sfcdetails.txt
The sfcdetails.txt file includes the entries that are logged every time that the SFC.exe program runs on the computer.
How to interpret the log file entries:
The sfc.exe program verifies files in groups of 100. Therefore, there will be many groups of SFC.exe program entries. Each entry has the following format: date time entry_type details.
TIP: Windows Software Repair Tool from Microsoft will repair system components and detect corrupt files, resync System Date and Time, Reset System Settings, reinstall System Applications and run the DISM Tool to restore system image, with a click.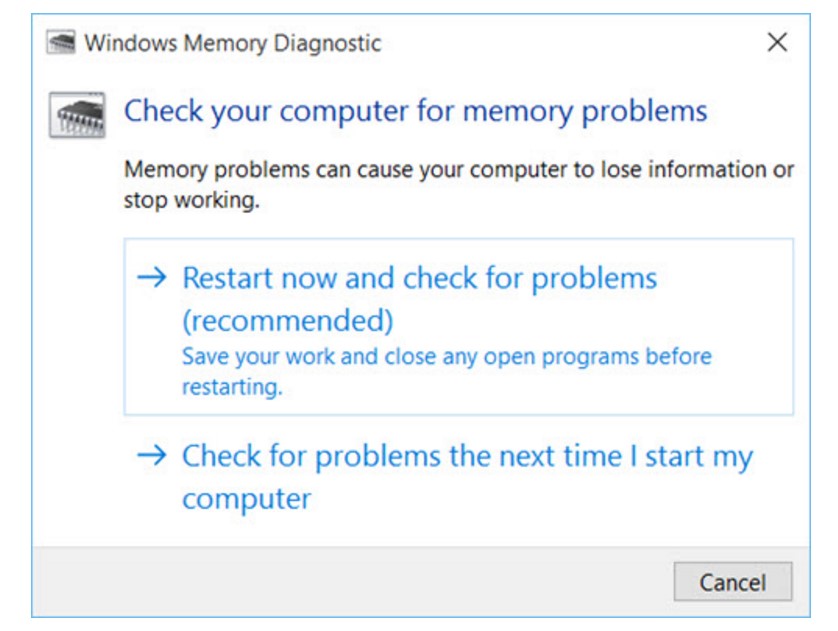 Solution 2: Disable Windows Error Reporting
If the aforementioned solution helps, good for you. If it does not then the best option for you would be to disable Windows Error Reporting Service.
WerSvc or Windows Error Reporting Service allows errors to be reported when programs stop working or responding and allow existing solutions to be delivered. Also allows logs to be generated for diagnostic and repair services. If this service is stopped, error reporting might not work correctly, and results of diagnostic services and repairs might not be displayed.
To do this:
Run services.msc.

Locate Windows Error Reporting Service.

Right click on in and select Properties.

Change its startup type, from Manual to Disabled.

Click OK and restart your computer.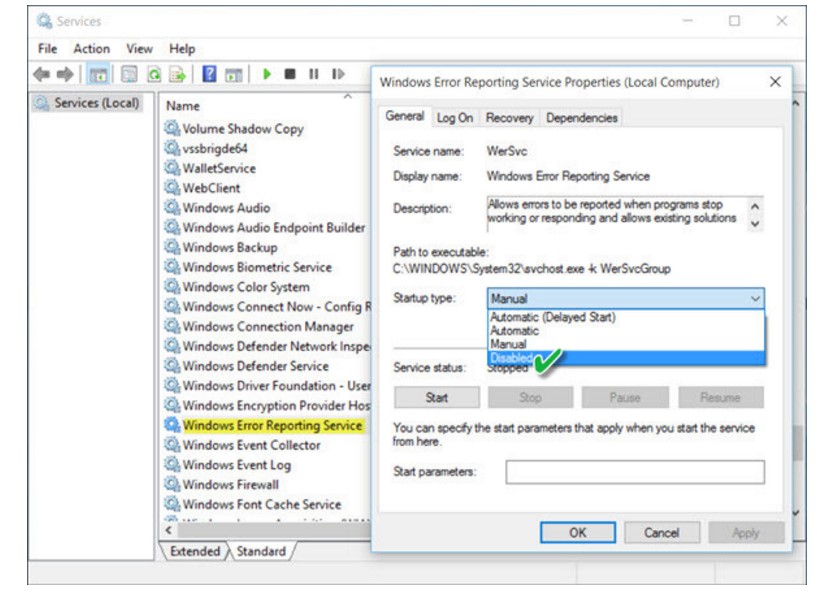 This should help stop both type of errors, viz WerMgr.exe Application Error and WerFault.exe Application Error.
Conclusion: WerFault.exe Error Fix
Those were the two solutions you can use to get rid of the errors about the files WerMgr.exe and WerFault.exe. If you have any difficulties in getting rid of the same, do let us know down in the comments section below, and we'll try our best to help you out!