Today, social media websites have become an integral part of the world of business marketing. Social media platforms like Facebook, Twitter, and Instagram, have helped countless people to get success for their business by letting them get wide exposure on a worldwide scale. In this article, you will learn about various reasons and ways by which you can set up a good social media strategy to do your business marketing online.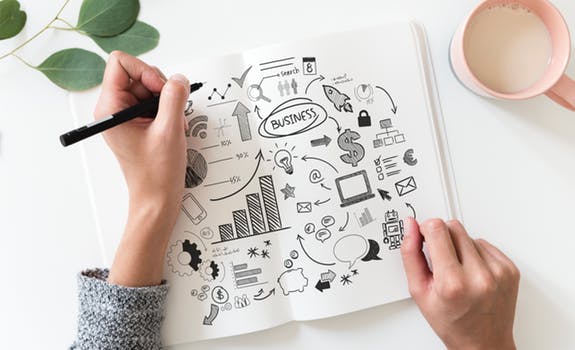 Starting out marketing on social media
You can find a number of social media websites where you will have the option of signing up and joining for free. After becoming a member of these sites, you will be allowed to upload, tag and also vote for different types of contents which you have found interesting. But you need to understand that different contents are differently suited for social media websites, and you will have to find out which type of content and social media site will work best for your business. You must always be mindful of the fact that a business website must suit and reflect the sort of business it promotes so as to make the other users find your social media account relevant and also useful to the specific requirements that they have.
Building up a Trust
After you have finally signed up to a social media website, it will be absolutely vital for you to find ways for increasing your popularity. This will ensure that the other users on the social media platform start to trust you with their requirements. You will be able to gain this trust by always contributing with content which is useful and is unique and of high quality. You need to supply this content on a regular basis.  You need to be always aware of the fact that there would be a lot of users who would know that there are certain profiles on social media which only post irrelevant advertisements and bad promotional contents. Try to avoid appearing like this, and only post relevant and good content. This will allow you to get more visitors to your business website and you will also start to have more people following your account with time.
The Keys to gaining more Popularity
The essential secret to getting more popular on social media will be by making friends and followers with more regularity and then checking out the contents that they put out on their profiles. You should try to organize several online competitions, make posts about relevant social issues in addition to the promotional posts for your business. You must also let users submit their opinions and help in making your posts become more interactive and letting more people share their opinions on your wall. These will go on to make your profile more popular with time.
Social media will be an easy place for you to market your wares on when you learn about the methods to get more out of the resources that you have.
The resources at your disposal:
Customer care services:

There are huge numbers of commercial enterprises and business brands which use social media exclusively and extensively to help customers out by sorting the issues that they face when using their products or services. The social media platform that is most commonly used for this purpose is Twitter. On Twitter, any customer or any user will be able to Tweet the problems that they are having and then tag the relevant company and lodge a formal complaint in this manner. As a result of this, the company shall also contact the customer and help him or her in solving their issue.
Share more photos:

Social media websites like Facebook or Instagram will let you share pictures and photos of your business products and the services that you have to offer. It is important that you put the correct hashtags and then put captions that are properly curated to get more people to discover your posts and consequently your business. Share photos of your business wares and other social events and works that your company engages in. Provide infographics as well. This will help you get more followers. You must also remember to make humorous posts every once in a while.
You must remember to put the links of your official business website on your posts also. This will help you to get more organic traffic on your business website. By using social media marketing techniques and tools, you will be able to get more rewards for your internet-based marketing campaigns. Through social media marketing, you will get more exposure for your business, and you will have more traffic on your website and generate more backlinks also. This will also help you in your SEO process and improve the rankings on search engine results. Consequently, this shall lead to you getting more conversions and leads.
You can find plenty of good digital marketing companies on the internet, and you should look them up and visit the best SaaS companies in order to learn in detail what social media strategies you should apply to get more business.
Conclusion
It is absolutely vital for the business owners to be using social media as much as they can to promote their business enterprise and market their products and services. Social media marketing will help you to get a much wider outreach compared to the traditional forms of advertising and marketing techniques. In social media, you shall have the chance to gain wider exposure for your products and services to people from all across the world.  You will have the potential to have your business venture change from being only a localized small company to being a major investment center and international brand in just a few years. As a result of all this, it is essential that you should hire a good digital marketing company to help with your social media strategizing. Hopefully, the information mentioned in this article will have helped you.